Monika Kaszycka
Realtor Associate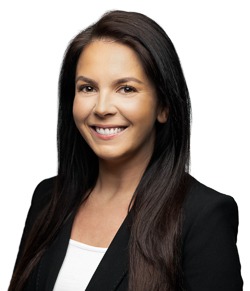 Monika Kaszycka
A Testament to Excellence in Real Estate
In the dynamic realm of real estate, certain individuals stand out, not just for
their sales achievements but for the vigor and dedication they bring to every
transaction. Monika Kaszycka is one such luminary. Embarking on her real
estate voyage in August 2018 with RE/MAX 1st Advantage, Monika has not
only established a solid footing in the industry but has also helped 222
families find their perfect home, with a staggering 150 of those sales in the
past three years alone.
Monika's proficiency is not only measured in her impressive sales volume but
also in the recognition she has received. With a slew of accolades such as the
Circle of Excellence Silver in 2019, Platinum in 2020, and Gold for two
consecutive years in 2021 and 2022, her consistent performance is evident.
Her dedication and prowess have also earned her a place in the RE/MAX
100% Club in her early years and subsequently in the Platinum Club,
culminating in the prestigious 2022 Hall of Fame Career Award.
What truly sets Monika apart are not just these accolades but the intrinsic
qualities that drive her success. Personable and direct, Monika approaches
each client and transaction with a straightforwardness that is refreshing in
the industry. Her work ethic is nothing short of passionate. She absorbs new
information like a sponge, reflecting her eagerness to learn and adapt in an
ever-changing market. Her love for interacting with a diverse clientele shines
through, bolstered by her ability to connect with many, thanks to her Polish
heritage and bilingual ability—a valuable asset in the multicultural tapestry of
the American real estate landscape.
Monika's journey to real estate is as unique as her approach. From her early
days in Poland to her transition to the U.S. at 18, and her experience in the
automotive industry, each step has honed her skills in negotiation, customer
service, and a hard-won understanding that every detail matters. It's a
testament to her ability to pivot and evolve, a quality she brings to every
sale and purchase.
When not sealing deals and exceeding client expectations, Monika is the
quintessence of the active and involved parent, reveling in the joys of
basketball games with her son. This slice of personal life is more than a
pastime; it is a reflection of her commitment to community and family, a
commitment that undoubtedly extends to her professional ethos.
Monika's real estate journey began through a personal connection, with her
husband introducing her to Rob Dekanski, but it's her own tenacity and spirit
that have propelled her forward. She embodies the ideal of going above and
beyond. Whether thinking outside the box or walking that extra mile,
Monika's approach is not just about closing a sale—it's about opening doors
to new possibilities for her clients.
To step into a partnership with Monika is to ensure not just a transaction, but
a relationship where your home goals are understood and pursued with an
unmatched zeal. Monika Kaszycka isn't just an agent; she's a paragon of
what it means to transform houses into homes and dreams into realities.