Attraction Spotlight: Raritan Landing
Posted by Rob Dekanski on Friday, February 27, 2015 at 10:13 PM
By Rob Dekanski / February 27, 2015
Comment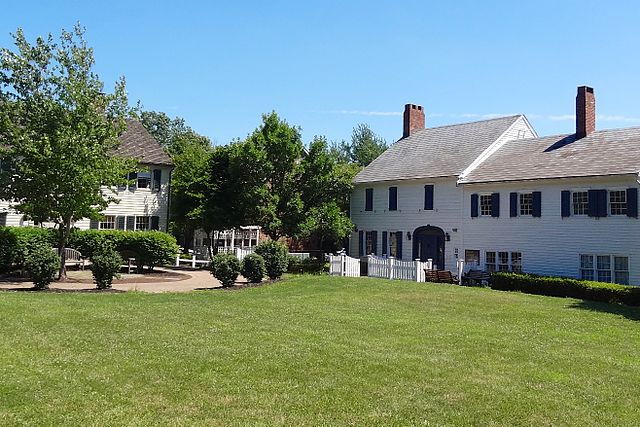 Raritan Landing is East Jersey Old Towne Village's permanent exhibit. It used to be a bustling port on the Raritan River but sort of disappeared from the landscape. Landing Lane Bridge and Landing Lane are the only evidence that a community used to exist here and thrive. This community has now spread east and west along River Road but while here it was dense with businesses and rich with various trades. Here is a look at the Raritan Landing today.
Raritan Landing History
Raritan Landing used to be a place where Europe and Caribbean imports would come in. New Jersey goods and produce were loaded on ships to be exported here simultaneously. Many businesses, trades and skills were taking place in Raritan Landing back when the community was here and flourishing. During this time, things were exciting and international.
What Happened?
The Revolutionary War took its toll on the area and the Delaware and Raritan Canal siphoned trade while New Brunswick won the terminus of the railroads. These specific developments were the end of life for the Landing.
Today
The Landing is a permanent exhibit now. You can experience the story of the objects and artifacts of citizens, the soldiers that once camped here and the stories from the uncovered archaeology.
To get to the East Jersey Olde Towne Village, head over to 1050 River Road. They are open every day but Saturdays and Holidays. It closes every day at 4:pm and opens at 8:30am Monday –Friday and 1pm on Sundays.
You can check out exhibitions like the "Raritan Landing… Uncovering a Forgotten Past" which is a permanent exhibit showcasing Middlesex County's Colonial Port Community. Lectures are held throughout the year in conjunction with the exhibits to learn about traditions and origins of various holidays. There are programs to check out on interpreting the history, society and people of the Raritan Valley.
Don't miss a piece of exciting local history at the Raritan Landing.