Best Beaches Near Newark
Posted by Rob Dekanski on Tuesday, September 7, 2021 at 1:00 PM
By Rob Dekanski / September 7, 2021
Comment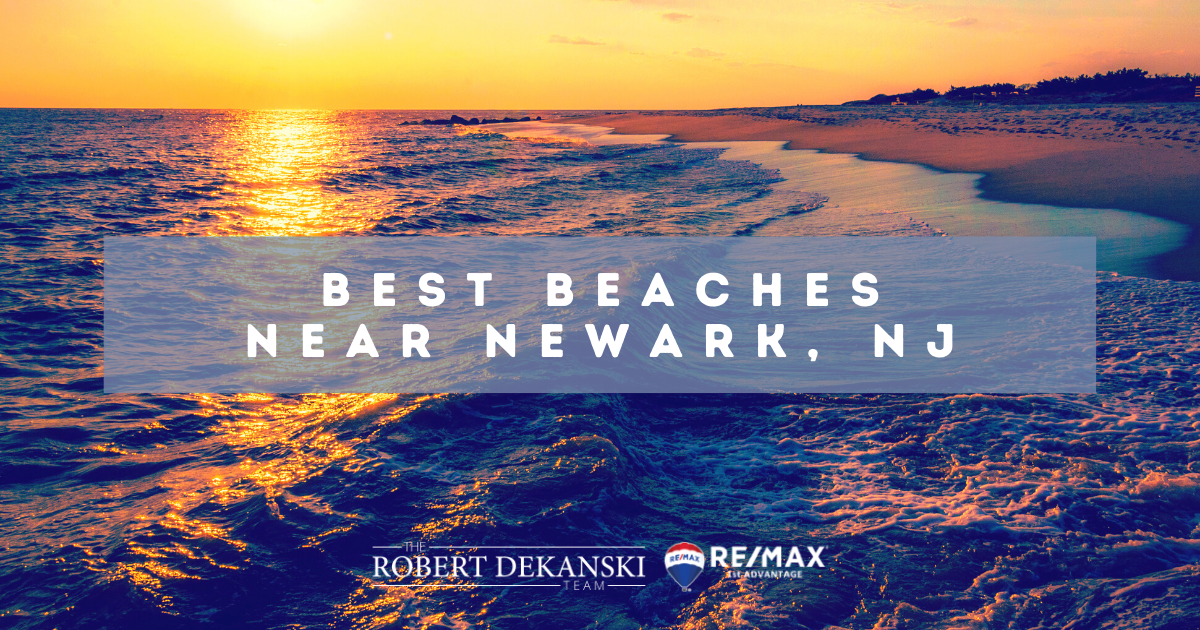 When the summer months arrive, there's plenty of water activities in Newark to help locals enjoy fun in the sun. However, there's nothing more refreshing than spending a day at the beach of all the water activities. Since the city of Newark is nestled against a bay that leads to the Atlantic Ocean, a sun-kissed day at a beach in the area is never too far away. Keep reading to learn about some of the best beaches near Newark.
Staten Island – South Beach: Just Across Goethals Bridge From Newark
Staten Island's South Beach boasts soft sand, rolling waves, and the Ocean Breeze Fishing Pier. The adjacent Ocean Breeze Park and Athletic Complex make this area an oasis of fun.
The Franklin D. Roosevelt Boardwalk allows visitors to stroll or bike up and down the shoreline. Local shops offer umbrella rentals and refreshments. Beachgoers can launch a kayak, fish from the pier, and even play a game of tennis.
Accessing the beach is free, but there is metered parking for the spots closest to the shoreline. The park is located along Father Capodanno Boulevard on the Lower New York Bay from Fort Wadsworth to Miller Field. Be sure to keep up with the schedule for Boardwalk Days — a recurring event with free concerts and fireworks.
Staten Island – Midland Beach: Less Than 20 Miles From Newark
Midland Beach is around Seaview Avenue and Father Capodanno Boulevard. Located just down the street from South Beach, this treasure tends to be far less crowded than its neighboring shoreline. The two beach parks are divided by the boardwalk and the Ocean Breeze Fishing Pier.
Midland Beach has numerous recreation areas, including volleyball, bocce ball, playgrounds, and horseshoe pits. At this accessible beach, visitors can often find festivals, concerts, unique vendors, and occasional fireworks. Kids love the water features at the Sea Turtle Fountain, and they can play while adults grill tasty meals in the barbecue areas.
Rentals for kayaks, chairs, umbrellas, bikes, and scooters are just across the street from the beach. There are also plenty of eateries and shops nearby. Parking here is far more generous than at South Beach, and there are both free and metered options for visitors.
Coney Island Boardwalk & Beach: A Delightful Day Trip From Newark
Coney Island Beach is iconic worldwide for its impressive boardwalk, amusement park rides, and year-round activities that attract thousands of visitors annually. Almost three miles of soft beaches offer more than just a respite for sunbathers and swimmers.
Those who want to get into the action can pick up a game of basketball, handball, volleyball or spend some time with the youngsters at one of the interactive playgrounds. Other amenities near the beach include eateries, fitness equipment, ice skating rinks, spray showers, Wi-Fi hot spots, zoos, and aquariums.
Coney Island Beach is an ideal place to play, sunbathe, and unwind to the sound of rolling waves. Lifeguards are on duty daily during the beach season from 10 a.m. to 6 p.m., and swimming is limited to those times. This beach also offers mats to increase accessibility for visitors with wheelchairs. Metered street parking is available around Coney Island Beach.
Keansburg Beach & Amusement Park: A New Jersey Gem Near Newark
Keansburg Beach offers a relaxed beach and exciting amusement park in New Jersey. This locally beloved location offers spectacular vistas of the New York City Skyline that can be admired from the sandy bay beaches and the on-site amusement park. For more than 100 years, locals and visitors have come here to take respite by the bay and stroll through the easy-to-navigate trails.
There are no lifeguards on duty here, but visitors can swim from dawn to dusk daily. No fires are allowed on the beach, and bathrooms are available. Take a break from the shoreline water and hit Runaway Rapids Water Park by the pier for amusements and sweet treats.
The 2,000-foot fishing pier is open daily and is a favorite spot for avid fishing enthusiasts and even new anglers. There are plenty of boating rental places nearby and supply stores for lures, poles, and fishing licenses. This wheelchair-accessible beach is absolutely free, but activities on the pier and amusements have separate fees.
Bayshore Waterfront Park: A Scenic 50-Minute Drive From Newark
Bayshore Waterfront Park is located next to Monmouth Cove Marina in Port Monmouth. There is about a mile of lovely beaches with exceptional views across the water of the surrounding region. Just steps away from the Sandy Hook Bay shoreline are thriving shrublands, salt marshes, tidal creeks, and dunes.
The fishing pier at Bayshore Waterfront Park is a treat and offers land anglers the chance to hook some of the best fish in the Raritan region. Only non-motorized boats like canoes and kayaks are permitted to launch here, as the water here is geared for swimmers, too. Easy hiking and walking trails take visitors through more coastal flora and fauna, and this spot is a favorite among bird watchers.
The Bayshore Waterfront Park Activity Center is home to the historic Seabrook-Wilson House, one of the area's oldest surviving homes. Dating back to the early 1700s, the Seabrook Wilson House was ongoing for about 200 years. Now fully restored, visitors can learn so much about the park's natural features and history with a tour. There are bathrooms on-site near the playgrounds and trailheads. Local parking garages are a convenient perk.
Life is a Beach in Newark!
Soft sands, sparkling water, and cool coastal breezes are always just a short trip away from single-family homes and condos in Newark. With so many miles of beaches along the coast and plenty of lakes in Newark, anyone who favors water activities will feel right at home in this Essex County city.
If you're looking for the right place to live in Newark, contact The Dekanski Home Selling Team of RE/MAX 1st Advantage with New Jersey Real Estate Network at (800) 691-0485 to get in touch with a Newark real estate agent who can help you find your ideal Newark home today.