8 Best Counties to Live in New Jersey: What Are The Top Counties of NJ?
Posted by Rob Dekanski on Monday, February 6, 2023 at 12:20:38 PM
By Rob Dekanski / February 6, 2023
Comment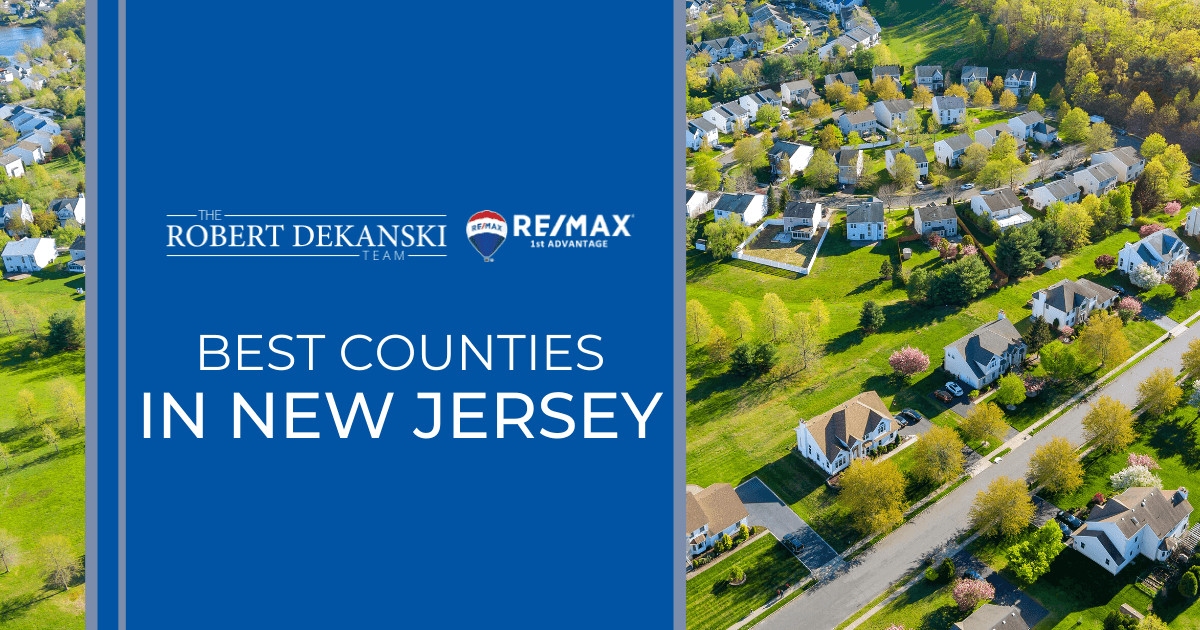 New Jersey is one of the nation's most distinctive and diverse states. From the beaches and boardwalks of the Jersey Shore to the hustle and bustle of the New York City suburbs to the peaceful serenity of the western mountains and forests, there's something for every would-be homebuyer thinking of moving to New Jersey. But some of New Jersey's counties stand out above the rest. Read on as we explore eight of the state's best counties and what makes them perfect places to call home.
Somerset County
Somerset County is set in north-central New Jersey, where the denser development of the New York City suburbs transitions into the more rural parts of the state. It's one of America's oldest counties (dating back to 1688), with various preserved historic sites telling the area's story.
But it's also firmly rooted in the 21st century, with one of the state's most popular shopping malls, Bridgewater Commons, and easy connections to fast-growing job centers in northern New Jersey and New York. It's also an excellent place to enjoy the great outdoors, with extensive parkland and preserved spaces like Natirar and Duke Farms, many of which are set on the grounds of former estates. There are many more fun things to do in Somerset County, too.
Single-family homes make up roughly three-quarters of Somerset County's housing stock, supplemented by a few townhouse and condo communities. However, this diverse county also has correspondingly diverse housing prices. Detached homes in Somerset County can be found starting in the $200,000 range, while the most luxurious homes in the county can top $7–10 million. Prices typically average around half a million. Somerset County condos sell from the $200s to the mid-$600s, while townhomes start around the same range but can reach nearly $1.5 million.
Somerset County Amenities
Convenient to Interstates 78, 287, US Routes 202, 206
Numerous NJ Transit Raritan Line commuter rail stops
Wide-ranging parks and preserved land
Bridgewater Commons shopping mall
Robert Wood Johnson University Hospital Somerset
Middlesex County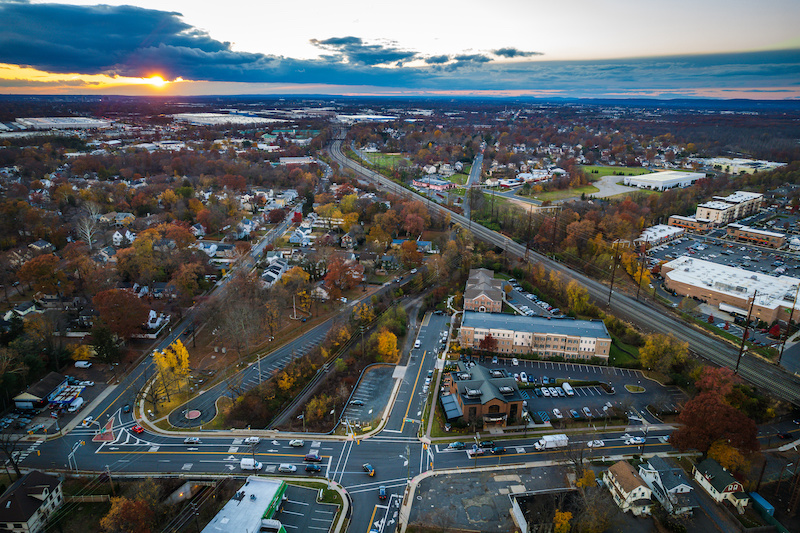 From its dense portions just across Arthur Kill from Staten Island to greener, quieter parts in the county's southwest, Middlesex County is, in some ways, a microcosm of New Jersey itself. Numerous significant roads run through the county, like the New Jersey Turnpike (I-95), Interstate 287, and the Garden State Parkway. This makes it an excellent choice for those who commute into the city, head down the shore, or drive elsewhere regularly but prefer a more suburban lifestyle.
The county is also home to New Jersey's state university, Rutgers, in the city of New Brunswick. In addition to the amenities of the campus, the school supports the city's thriving downtown and many surrounding businesses. Residents can also enjoy a variety of parkland, especially along the numerous bodies of water like the Raritan River and Raritan Bay.
While the vast majority of area housing comprises single-family detached homes, would-be buyers moving to Middlesex County looking for condos and townhomes will also find various options. This latter group provides the most budget-friendly choices—particularly in Middlesex County's most affordable towns—starting in the mid-$100s and available for up to $700,000 or more. Single-family homes start in the mid-$200s, with most selling from the mid-$300s to the mid-$400s. Luxury homes can sell for $1.5–$2 million or more.
Middlesex County Amenities
Easy access to major roads and highways
Numerous NJ Transit Northeast Corridor Line commuter rail stops
Rutgers University
Extensive healthcare/hospital infrastructure
Thomas Edison Center at Menlo Park
Hudson County
Those looking for the easiest access to New York City may find the home they're looking for in New Jersey's Hudson County. The county is a peninsula separated from the rest of New Jersey by the Hackensack River and Newark Bay and New York by the Hudson River. This makes it ideally located for commuters to the city and anywhere else in North Jersey, thanks to the confluence of major roads, NJ Transit, PATH mass transit, and ferries that provide easy transportation around the region. Those staying closer to home can enjoy the attractions of Jersey City, from delicious international cuisine to the popular Liberty State Park and Science Center, along with the hip bars and nightlife of Hoboken.
Hudson County housing reflects the dense nature of the area, with condos and co-ops far outnumbering single-family detached homes. Hudson County condos generally sell from the $200s to the $600s, though budget-friendly and luxury units are also available. Detached homes start in the $300s but can reach the low single-digit millions for large properties or desirable locations and views. Small multifamily buildings of two to four units are common for buyers interested in living in one and renting the others—these range from the high $300s to $2 million or more.
Hudson County Amenities
Numerous NJ Transit Hudson-Bergen Line light rail and PATH train stops
Ferry Service to New York City from Hoboken, Weehawken
Convenient to Newark Liberty International Airport
Liberty State Park
Newport Centre shopping mall
Stevens Institute of Technology
Monmouth County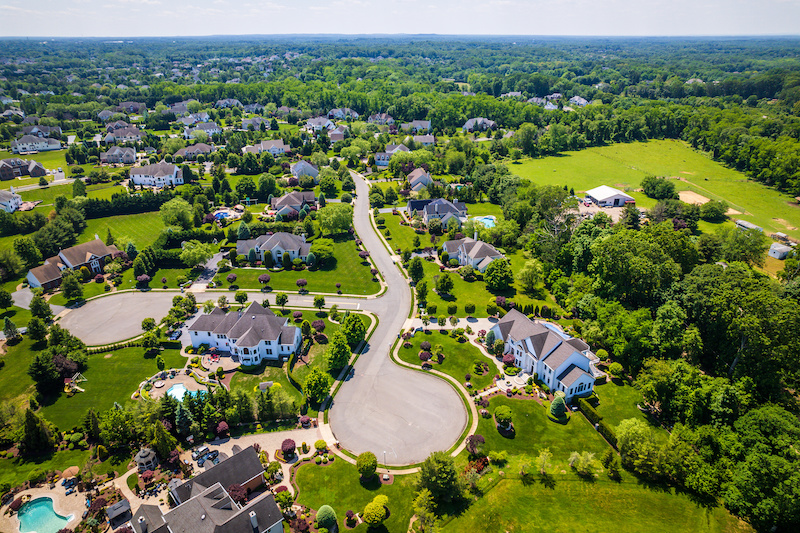 Set squarely between the Jersey Shore and New York City, Monmouth County provides residents a home with access to two of the Garden State's best features. Commutes to the city are short via several major roads, rail service, and even a ferry from the Highlands area. When it's time to relax, Monmouth County is the site of some of New Jersey's best-known and most iconic shore towns like the city of Asbury Park (home of Bruce Springsteen) and the Long Branch community, along with popular beach areas like Sandy Hook, the city of Belmar, and the Manasquan community. The area also has a diverse and popular dining scene in the city of Red Bank, Asbury Park, and more.
Traditional detached homes are the most common form of housing in Monmouth County, though condos are also plentiful, especially near the ocean. Monmouth County condos range from modest units in the $200,000–300,000 range to spacious penthouses with water views reaching the millions. Detached single-family homes start in the low $300s and average around half a million. The area is also home to spectacular Monmouth County luxury homes inland and along the coast, which commonly sell in the $5–20 million range.
Monmouth County Amenities
Extensive Jersey Shore beaches/boardwalks
Numerous NJ Transit North Jersey Coast Line commuter rail stops
Seastreak Ferry service to New York City
Gateway National Recreation Area
PNC Bank Arts Center
Monmouth University
Union County
Union County was the last New Jersey county created, but last is certainly not least in this case! Just across the water from Staten Island, Union County is another convenient location for those making regular trips to New York City. Residents also have easy access to Newark Liberty International Airport for trips around the country and the world, and there are plenty of things to do in Union County.
In addition, the county preserves more than 2,000 acres of land as the Watchung Reservation, where residents can get active, learn about local history and science, or enjoy the beautiful New Jersey woodlands. In between, residents can find numerous unique communities with extensive shopping, dining, and nightlife options.
Despite Union County's proximity to New York, housing primarily consists of single-family detached homes, though some condos and townhomes are also available. Properties can be found as cheaply as the $200s or as pricey as $4 million or more, with average Union County homes usually listing in the $400,000–$700,000 range. Small multifamily properties of two to four units can also be found from the high $300s to a million or more.
Union County Amenities
Access to NJ Turnpike, Interstate 78
Numerous NJ Transit Raritan Line commuter rail stops
Newark Liberty International Airport
The Mills at Jersey Gardens shopping mall
Watchung Reservation
The Union County Performing Arts Center
Kean University
Mercer County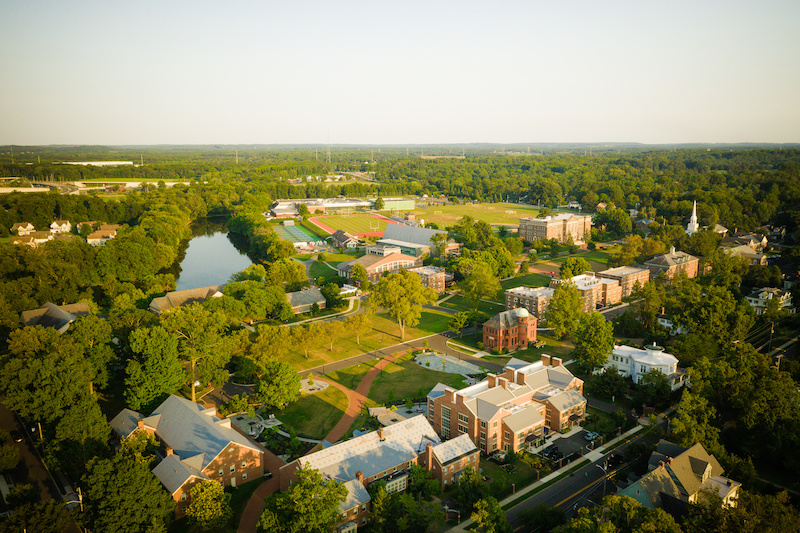 Mercer County makes up a portion of New Jersey's western border with Pennsylvania, set along a winding stretch of the Delaware River. It's home to the state capital of Trenton, which offers a delightful dining, shopping, and arts scene for a mid-size city. In addition, Mercer County is the site of the prestigious Princeton University and the hip yet quaint college town around it.
The area is also convenient for those who commute to the Philadelphia region, which is just over 30 miles southwest and easily accessible via the New Jersey Turnpike/Interstate 95 or Interstate 295. Active residents can escape into the gorgeous open spaces of the county, particularly its northern portions that contain spots like the Ted Stiles Preserve at Baldpate Mountain or the historic Washington Crossing State Park, where George Washington crossed the Delaware during the Revolutionary War.
From most to least common, housing in Mercer County is a mix of single-family detached homes, townhouses, and condos. Smaller or older detached homes in Mercer County list from the mid-$100s, with most properties selling from the $300,000–$800,000 range. Townhouses start around the same range and top out in the high six figures, while condos list from $100,000 to $400,000. Mercer County luxury homes in the mid-single-digit millions are also available.
Mercer County Amenities
Access to Interstates 195, 295, NJ Turnpike
Numerous NJ Transit Northeast Corridor Line commuter rail stops
Washington Crossing State Park
Mercer County Park
Princeton University
CURE Insurance Arena
Trenton-Mercer Airport
Morris County
Morris County offers another excellent choice for buyers looking to enjoy the best of north-central New Jersey's unique benefits. Communities range from small cities to rural areas. Morristown is among the most notable for its restaurants like South + Pine American Eatery and cultural spots like the Mayo Performing Arts Center.
While many residents commute to New York, others work right within Morris County, the site of more than 800 company headquarters and hundreds of thousands of jobs. Rich in Revolutionary War history, the county is home to George Washington's Headquarters, the Continental Army's winter camp, and other sites at the Morristown National Historical Park.
The more suburban and rural nature of Morris County allows for plentiful single-family detached homes, though a few condo and townhouse communities are also available. Less recently built or more modestly sized homes in Morris County can be found from the mid-$200s, with properties typically selling in the $400,000–$1.5 million range. Morris County condos start in the same range but top out around the $800s.
Morris County Amenities
Access to Interstate 80, 280, 287
Numerous NJ Transit Morristown, Montclair-Boonton Line commuter rail stops
Morristown National Historical Park
Mayo Performing Arts Center
Hopatcong and Hacklebarney State Parks
Morristown Airport
Rockaway Townsquare shopping mall
Bergen County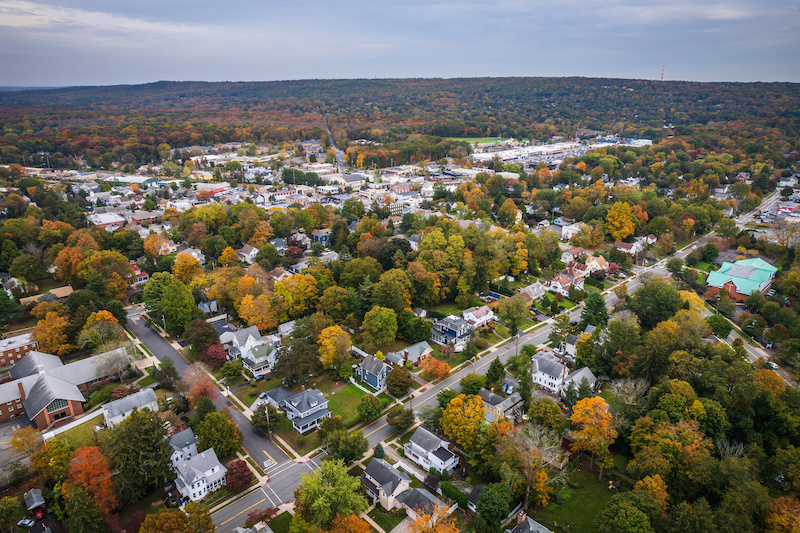 New Jersey's most populous county, Bergen County, sits at the state's northeast corner, bordering New York across the Hudson River and the northern state line. Like many North Jersey communities, it offers fast commutes to the city and other busy spots within the Garden State, along with a diverse restaurant and cultural scene. The county may be a dream location for shopping lovers, who can easily access the sprawling Garden State Plaza mall, among several other large malls and outlet centers.
Those who enjoy nature will also find ample green space, particularly the massive, unspoiled Ramapo Valley County Reservation, where residents can hike, fish, camp, and enjoy other outdoor activities. With views of both the mountains and the New York skyline, Bergen County offers something for everyone!
Bergen County homes are predominantly single-family detached houses, though substantial condos and townhomes are also available. Condos in Bergen County are particularly common in the denser areas along the Hudson River, where they can start as low as less than $100,000 or sell for as much as $2 million. Detached homes can be found from $300,000 and up. Most sell from the mid-$400s to the mid-$600s, with luxury properties routinely selling from $8–20 million.
Bergen County Amenities
Access to Interstate 80, Garden State Parkway
Numerous NJ Transit Pascack Valley Line commuter rail stops
Westfield Garden State Plaza shopping mall
Meadowlands Sports Complex
American Dream shopping mall
Ramapo Valley County Reservation
Teterboro Airport
New Jersey's Best Counties Are Waiting For Homebuyers
These eight top New Jersey counties offer the best of the state, showcasing its appeal to nearly every kind of person. Residents of these communities can enjoy the state's gorgeous and diverse natural environments, easy commutes to job centers in the massive New Jersey economy, and high-quality, affordable homes. With so many properties in this densely populated state, buyers will surely find the home of their dreams waiting in the Garden State.
If you're excited by the opportunities in New Jersey, contact The Dekanski Home Selling Team of RE/MAX 1st Advantage with New Jersey Real Estate Network at (800) 691-0485 to get in touch with our experienced team of real estate agents and discover the perfect New Jersey home for you today.