Best Golf Courses in Piscataway
Posted by Rob Dekanski on Wednesday, April 7, 2021 at 11:53 AM
By Rob Dekanski / April 7, 2021
Comment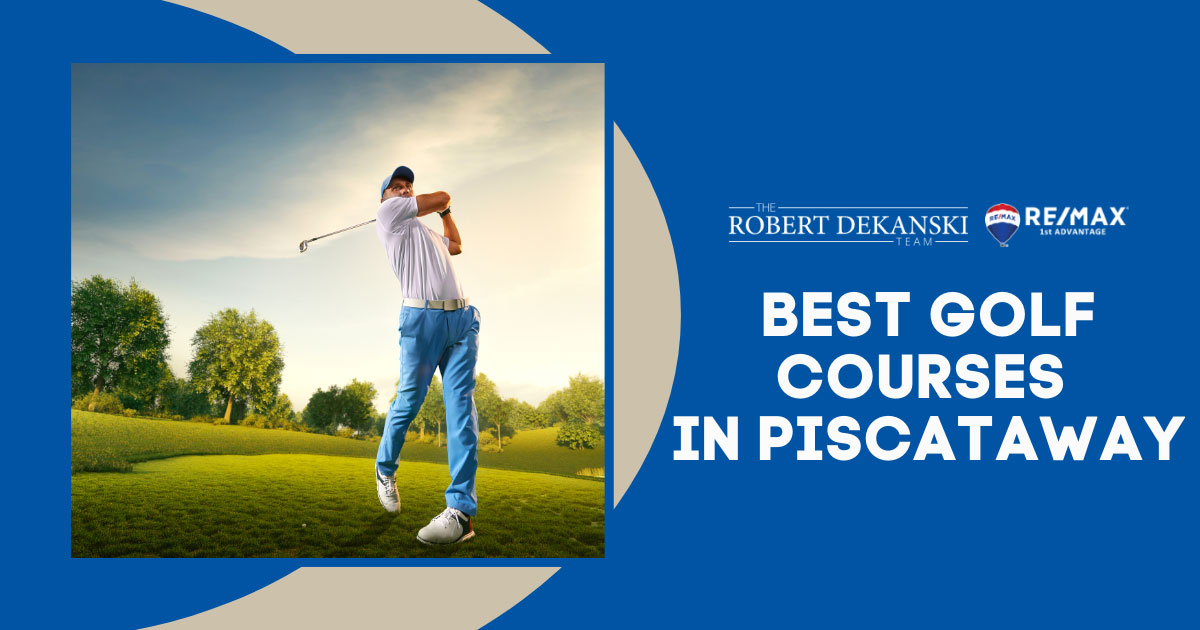 Located in New Jersey's Middlesex County, Piscataway is a township in the heart of the Raritan Valley region with approximately 56,946 residents. Piscataway is New Jersey's fifth-oldest community, formed in 1666 and incorporated in 1798. With many fun things to do in the township, Piscataway also features many outstanding and challenging options for the avid golfer, including the following seven best golf courses in Piscataway.
Raritan Landing Golf Course
Piscataway's Raritan Landing Golf Course opened on October 1, 1999. It was built on county land and designed by golf course architect Stephen Kay. The course is known for its small greens and narrow fairways, offering a challenge for golfers of all skill levels.
Raritan Landing is a 3,300-yard, par-58, 18-hole golf course. The course rating is 57.8, with a slope rating of 88 on Bluegrass. With cart rentals and discounted course fees for those who live or work within the county, the grounds also include a clubhouse facility with food, drinks, and billiards.
Tamarack Golf Course
Tamarack Golf Course in East Brunswick offers two 18-hole championship courses designed by golf course architect Hal Purdy. The East course (gold and blue) features a 6,226-yard, par-71 course. It has a course rating of 69.4 and a slope rating of 111 on Rye grass. Tamarack opened in 1971.
The West course (red and white) is a 7,025-yard, par-72 course. Its course rating is 69.8, with a slope rating of 133 on Rye grass. It also opened in 1971.
Tamarack's driving range provides 34 stalls and five target greens. With locker room facilities and golf cart rentals available, Tamarack also offers reduced rates for those living or working within the county.
Tamarack Golf Course is rated the second most challenging course in Middlesex, Monmouth, Mercer, Somerset, and Union counties by the New Jersey State Golf Association. Many Middlesex County high school golf teams use Tamarack as their home course.
Warrenbrook Golf Course
Warrenbrook Golf Course is an 18-hole course in Warren, New Jersey. It features an 18-hole course offering 6,372 yards for a par of 71. The course is rated 71.1 and has a slope rating of 127.
Golf course architect Hal Purdy designed the course, which opened in 1951. Reduced fees are available for those residing or working within Somerset County. Warrenbrook rents gas-powered and pull-style golf carts.
Forsgate Country Club
Forsgate Country Club was founded by John Forster, whose mission was to create a dramatic golf course reminiscent of his favorite courses in Scotland. The club was named using the first four letters of Forster's name and the first four letters of his wife's maiden name.
John Forster hired golf course architect Charles Banks to design the original course, which opened in 1931 as the Banks course. It features 18 holes and 6,677 yards of golf for a par of 71. The course rating is 72.4, with a slope rating of 136 on Rye grass.
The course later expanded when John Forster's grandson hired golf course architect Hal Purdy to add a 9-hole course, which later expanded to 18 holes. This newer course was named after Arnold Palmer and features 6,096 yards of golf with a par of 72. It is rated 69.8, with a slope rating of 125 on Rye grass. Today, Forsgate consists of two distinct courses for a total of 36 holes.
Concordia Golf Club
Concordia Golf Club is an 18-hole, 6,200-yard championship golf course in Monroe, New Jersey. The course opened in 1986 and was designed by golf course architects Brian Ault and Tom Clark. The Concordia course is par 71, with a rating of 69 and a slope rating of 112 on Bent grass.
The course features three sets of tees, a practice putting green, and a grass driving range with 20 tees. Facilities include a clubhouse and a recently renovated restaurant.
The Concordia Golf Club is open to the public and offers memberships that provide value-added opportunities, such as extended course access and members-only tournaments.
Rutgers Golf Course
Rutgers Golf Course is an 18-hole course on Rutgers University's Busch Campus. With a par of 71, a course rating of 70.6, and a slope rating of 123 on Bentgrass, the course's picturesque, tree-lined setting features narrow fairways and water hazards on nine of the 18 holes.
The club was founded as New Brunswick Golf Club in 1894. Among the earliest clubs in the U.S., it was also one of the United States Golf Association's first members.
The original course consisted of just six holes on rented land. In 1897, it moved to leased land in Piscataway and was expanded to a 9-hole, 2,396-yard course. By 1912, the club had 250 members and was able to buy 118 acres for a new site.
Rutgers purchased the course in 1935. A new 18-hole course designed by Hal Purdy officially opened to the public in 1963.
Ash Brook Golf Course
Located in Scotch Plains, Ash Brook Golf Course is a 72-par public course of 18 holes, featuring 7,040 yards from the longest tee. It has a course rating of 73.4 and a slope rating of 125. Designed by Alfred Tull, the course opened in 1953 and features tree-lined fairways and large greens.
The course was recently updated to improve drainage and conduct necessary tree and bunker maintenance. The clubhouse was also renovated and contains a golf shop, restrooms, business offices, and a restaurant and bar called The Tavern.
In addition to its 18-hole main course, Ash Brook offers a "Pitch & Putt" course for golfers of all ages. It is a par 27 and features 673 yards.
Enjoy Golfing in Piscataway
Piscataway is a thriving community known for its many educational and cultural facilities. The township also offers a great deal for the avid golfer, with three courses located within the area and 82 more about 20 miles from the township. These courses include nine public and 27 municipal courses as well as 46 private courses. Golfers planning to move to Piscataway will love the courses the township offers and discover many housing options, from condos and townhomes to new construction properties. Contact The Dekanski Home Selling Team of RE/MAX 1st Advantage with New Jersey Real Estate Network at (800) 691-0485 today to get in touch with a Piscataway real estate agent who can help you find the perfect home from which to get on the greens.