Best Bang For Your Buck: How to Max Out Returns on Luxury Waterfront Homes
Posted by Rob Dekanski on Monday, May 2, 2022 at 1:05 PM
By Rob Dekanski / May 2, 2022
Comment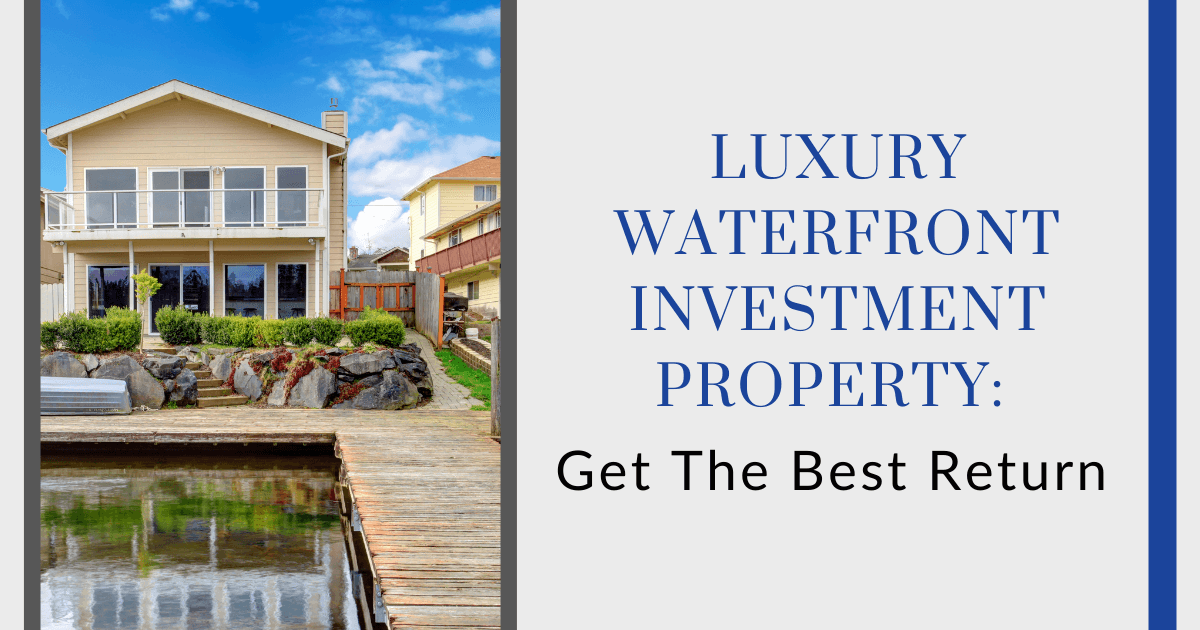 There is no doubt that waterfront properties are popular purchases, and most will consider owning one a wise investment. However, there are ways to maximize that investment and choose a property that offers the best possible return on what you spend. Not all waterfront homes are comparable, but almost all waterfront property has one common attraction. Residents don't typically want to be just "near" the water; they want to be "on" or "in" the water. Read on to learn about ways to make the most of your waterfront home purchase.
Build a Dock
Just as there are many different kinds of waterfront homes, types of docks are almost limitless. Boathouses can be elaborate marine "garages," incorporating secure storage for private yachts or sailing vessels and providing storage for fishing boats and gear, party barges and ski equipment, kayaks and canoes, paddleboards and kiteboards, and all manner of water toys.
Docks can be either stationary or floating. Lake docks designed for permanent boat moorage often have electrical slings that keep vessels above the waterline when not in use. The most stable docks are built on piers sunk into the lake bed. They are usually planned and installed by professional contractors and made of materials that will withstand any weather changes. On the other hand, a floating dock can be designed to be pulled out of the water for the winter. Floating docks and swim platforms are perfect for weekend use and are often quite economical to build and maintain.
More elaborate docks incorporate water slides, fenced swimming areas, fish-cleaning stations, deck furniture, fire pits and barbecues, or even outdoor kitchens for al fresco meal preparation and dining.
Design an Outdoor Living Space
Auxiliary outdoor rooms are almost a necessity for waterfront property. While the views may be stunning from inside, it's the pleasure of being near the water and enjoying personal space and activities in the fresh air that constitutes the primary reason for having a waterfront home.
Assess your interests and consider the purpose of an outdoor space, whether it's a separate pavilion, a boathouse, a "den" that offers shade, or a combination outdoor kitchen/bar with dining space. A patio that incorporates lawn games or sports courts can be a unique idea for outdoor activities, but let the planned use dictate the size and layout and ensure that the outdoor living space design complements your interests and lifestyle.
Decks and balconies that overlook the water views also count as outdoor living spaces and can serve as private retreats or gathering spaces for guests. Oceanfront homes sometimes employ roof decks or even traditional "widow's walks" at the roofline to capture dramatic vistas.
Live in a Community with Plenty of Amenities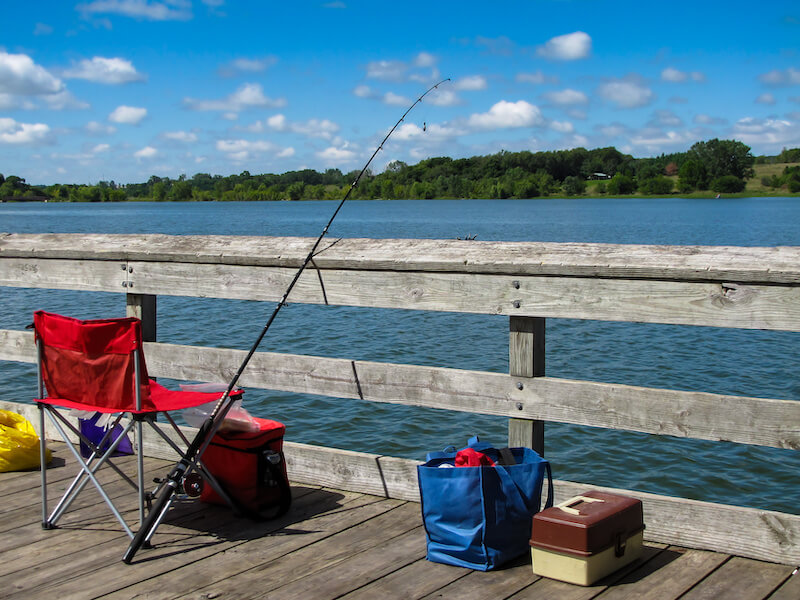 Many waterfront communities, of course, are popular tourist destinations, and owning a luxury home in such an area is very different from buying a waterfront home in a new planned development. Amenity-filled planned developments, especially in many locations in the coastal United States, are popular alternatives to single lots, and their numbers are growing with each passing year. But, if you choose not to purchase a home in a planned development, prospective owners will still want to consider what a community offers in case it sparks ideas.
When it comes to a waterfront community, important questions to ask before buying waterfront property include:
Are there Public Spaces? Parks, outdoor restaurants, boardwalks and viewing platforms, lighting, and artwork create a memorable ambience.
Is there a Flexible Design? Benches, mini-gardens, and shaded areas invite walkers to linger on the waterfront.
Are there Multiple Access Points and Means of Access? Visitors may arrive by ferry, private boats, and vehicles, or by bicycle and on foot.
What is the Local Identity? History and culture help create a sense of community.
How is the Water Itself? There should be places to sit and enjoy the views, fishing piers, tour boats, and even places to skip stones or dip one's toes in the stream. It all adds to the ambience and the appeal.
Proximity to a grocery store or a medical clinic can be just as important a consideration as traffic. Consider the variety of available activities—shopping, dining, and entertainment—that are available nearby. Some owners love the excitement of resort communities, while others will want only quiet and seclusion. Decide what is most important before signing a purchase contract.
Secure Private Beach and Water Access
While in many communities "deeded beach rights" ensure that property owners have access via a designated route to the beach or the water, sometimes those rights are not specified as part of the real estate contract, nor are they universally acknowledged or enforced. Before buying waterfront property, it's always wise to research the legalities and learn about riparian rights to prevent future entanglements.
In some areas, although a deed specifies that property is privately owned to the waterline, public access to the beach or the water is deemed a public right that cannot be denied. Know the specifics in your area, and be willing to accept the local rules should you choose to buy waterfront property.
Make the Most of Your Luxury Waterfront Home
Waterfront homes come with incredible views by default, but it's up to the homeowner to maximize their investment in the property. By making the water the focus of every part of the design — such as building a dock or allowing easy enjoyment with an outdoor living space — the owner not only makes the home more luxurious for them to live in, but may help increase the return on investment if and when the day comes to sell the home. Until that day, living in a luxury waterfront home is a treat to savor.
Monmouth County Luxury Waterfront Home Resources
Popular Construction Styles That Maximize Water Views - Coming Soon!