5 Best Neighborhoods in East Brunswick Township [2023]
Posted by Rob Dekanski on Tuesday, November 29, 2022 at 2:41 PM
By Rob Dekanski / November 29, 2022
Comment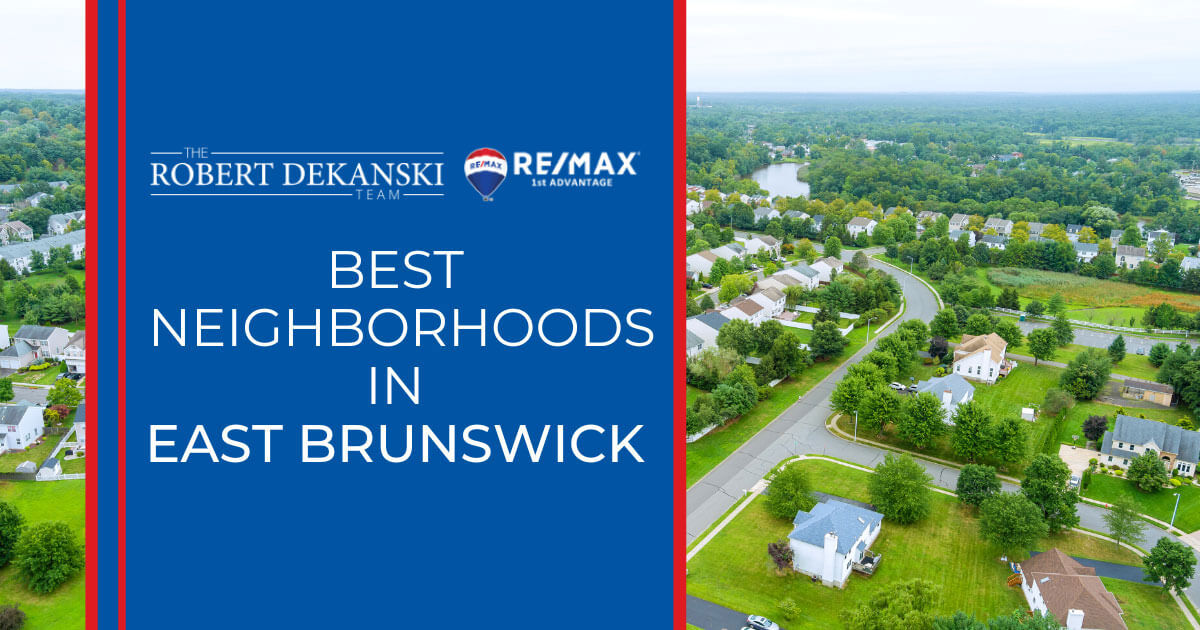 Set on the south bank of the Raritan River, the city of East Brunswick has a tremendous amount to offer those looking for a home in central New Jersey. Perhaps best known for its proximity to the Rutgers University campus, East Brunswick offers a variety of neighborhoods that provide the fun and amenities of a college town mixed with an affordable cost of living, quiet communities, and beautiful homes. So which communities should would-be buyers moving to East Brunswick check out? Let's take a closer look at five of the best.
Colonial Oaks
As the name suggests, Colonial Oaks is a leafy residential community popular among new and longtime East Brunswick residents. The district is bounded by Cranbury Road and Dunhams Corner Road, just east of the NJ Turnpike. This location is extra convenient for those commuting to Northern New Jersey or New York regularly or even those who want to hit the road to anywhere along the east coast.
Colonial Oaks is a great neighborhood for accessing all the things to do in Middlesex County. A significant portion of the community is made up of parks and green spaces, which complement the area's quiet streets and residential areas. These include the popular facilities around the East Brunswick Recreation Center, which offers walking trails, boating and fishing ponds, and sports facilities. It's also home to Crystal Springs Family Water Park, a publicly run facility great for cooling off on hot summer days.
Homes in Colonial Oaks are primarily single-family detached houses with some townhomes and semi-attached properties. They typically include three to five bedrooms with 1,500–5,000 square feet of living space. While some homes can be found as low as the $400s, most sell in the high six figures. The most luxurious homes for sale in Colonial Oaks list from $1–$1.5 million.
Colonial Oaks Amenities
Adjacent to NJ Turnpike/Interstate 95
East Brunswick Recreation Center
Middlesex County Fairgrounds
Washington Heights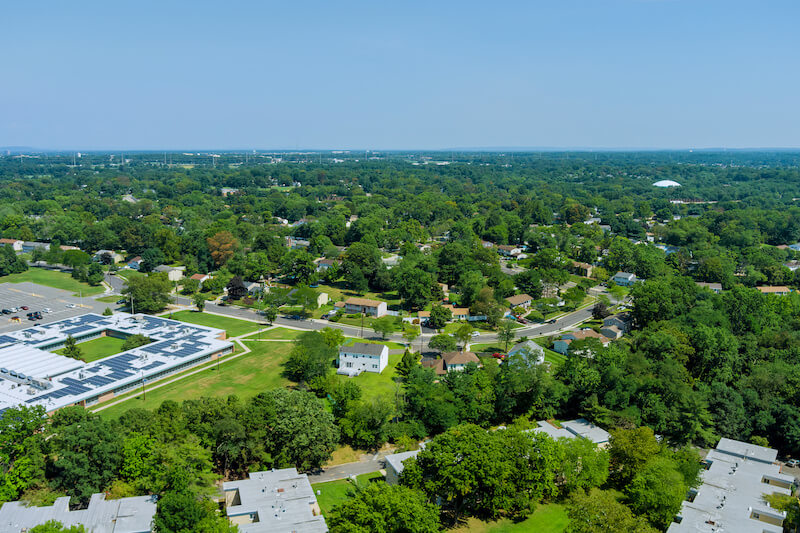 For sheer convenience and proximity to the many attractions and local services, it's hard to beat Washington Heights— anyone moving to Middlesex County should give this neighborhood a look. Bounded roughly by the NJ Turnpike, NJ State Route 18, and Kimberly Lane, the community includes a mix of residential streets and bustling shopping and dining areas.
Along State Route 18, residents will find everything from department stores to car dealerships alongside local restaurants like the Koy Grill and Mancini Pizza. Meanwhile, they can also find a woodsy escape within their community by exploring the undeveloped green spaces of Tices Lane Park. Washington Heights is also only a few miles from the Rutgers campus, making it a perfect spot for students, staff, and others who regularly head to the university.
Washington Heights offers a relatively even mix of spacious single-family detached homes and more affordable townhouse options. The latter group tends to be modestly sized, with one or two bedrooms and less than a thousand square feet. The former are primarily split-levels with up to six bedrooms, typically with large two-car garages and lots of a quarter-acre or more. Budget-minded buyers will be thrilled to see significant numbers of Washington Heights homes for sale listed from the $200s. Detached properties tend to sell from the $500s.
Washington Heights Amenities
Adjacent to NJ Turnpike/Interstate 95
Convenient to local shopping
Tices Lane Park
Churchill Junior High School
Lawrence Brook Manor
Rutgers University remains one of the biggest draws to the East Brunswick area, and those who want to be close to campus won't find a better choice than Lawrence Brook Manor. The community is tucked between Westons Mill Pond at the campus' eastern edge and the NJ Turnpike. This places it less than a mile from campus and is convenient to the region's largest highway. It also means there's very little through traffic which, along with winding streets and cul-de-sacs, produces the quiet feel many homeowners desire.
Residents can also enjoy the beautiful and diverse plants of Rutgers Gardens, one of the state's best botanical gardens that hosts educational events and farmer's markets. Meanwhile, the shopping options of Washington Heights are just a few minutes down the road.
Made up entirely of single-family detached homes, the compact community includes properties spread over a broad price spectrum. Most were built between the 1940s and 1960s and have been significantly updated, though more modern homes are also available. Homes in Lawrence Brook Manor start in the mid-$300s for smaller homes under 1,500 square feet, while six-bedroom homes featuring 3,000-plus square feet can reach nearly $1 million.
Lawrence Brook Manor Amenities
Close to Rutgers University campus, NJ Turnpike
Rutgers Gardens
Westons Mill Pond
Neilson Plaza Park and Ride
Newton Heights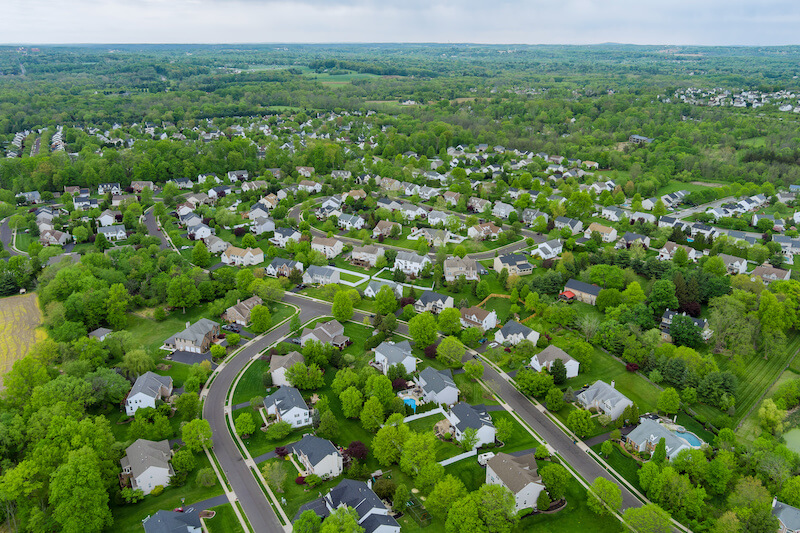 Newton Heights is located along the east side of East Brunswick, bounded by Cranberry Road, Summerhill Road, and Rues Lane. While Newton Heights is mainly residential, it offers numerous conveniences close by. The Brunswick Square Mall is located just outside Newton Heights, providing residents easy access to some of the region's best shopping. This stretch along State Route 18 also includes a variety of nationally-known restaurants and local spots like Blue Water Seafood and Colonial Diner. In addition, nature lovers will be delighted by Butterfly Park, an 11-acre preserve among the nation's first municipal parks dedicated to conserving butterfly habitats.
Housing in Newton Heights consists of a mix of condos, townhomes, and single-family homes, primarily built between the 1970s and 2000. Most multifamily units are located in small to medium-sized communities, often providing private amenities like swimming pools, tennis courts, and clubhouses. Homes for sale in Newton Heights tend to include three or four bedrooms and 1,500-plus square feet of living space. Properties start below $200,000 for more modestly sized condo units, with most homes selling from the $300s to the $500s.
Newton Heights Amenities
Brunswick Square Mall
Butterfly Park
East Brunswick High School
Hammarskjold Upper Elementary School
Rambling Hills
Our final top East Brunswick neighborhood is Rambling Hills. It's set between Old Bridge Turnpike and the South River and is characterized by a network of winding, tree-lined streets. Many also terminate in cul-de-sacs, reducing the number of cars coming through. Like nearby Newton Heights, it also offers easy access to the many shops of the Brunswick Square Mall.
The community also provides numerous green spaces and local services, from the sports facilities of Lenape Park to the South River Public Library. They can even enjoy South River access at Edward A. Grekoski Park, other sports fields, and close-by green spaces. Concert fans should also note that Rambling Hills is just a few minutes from the iconic Starland Ballroom in Sayreville, which has hosted iconic New Jersey musical acts like Bruce Springsteen and Jon Bon Jovi.
Rambling Hills homes are entirely single-family detached properties with at least 1,500 square feet of living space. These three- to five-bedroom houses are typically split-level, ranch, or two-story Colonial style. Many have large basements and garages, and lots usually exceed a quarter acre. Homes for sale in Rambling Hills list from the $500s to around $800,000.
Rambling Hills Amenities
Lenape Park
Edward A. Grekoski Park
South River Library
Convenient to Brunswick Square Mall
Murray A. Chittick Elementary School
Veterans Drive Athletic Field
East Brunswick, NJ Communities Of All Types Are Waiting For Homebuyers
While some may view East Brunswick as a bedroom community for nearby New Brunswick or other spots in northern New Jersey or New York, the reality is that there's so much more the town has to offer. Future residents will enjoy many appealing factors, whether it's a simple commute on the Turnpike, proximity to Rutgers University, top area shopping, or great East Brunswick entertainment venues. But one thing they all have in common is a variety of comfortable homes for buyers of all budgets and tastes.
Read Our Best Neighborhoods Guides For Each City Below