Best Neighborhoods in Piscataway
Posted by Rob Dekanski on Monday, May 3, 2021 at 12:00 PM
By Rob Dekanski / May 3, 2021
Comment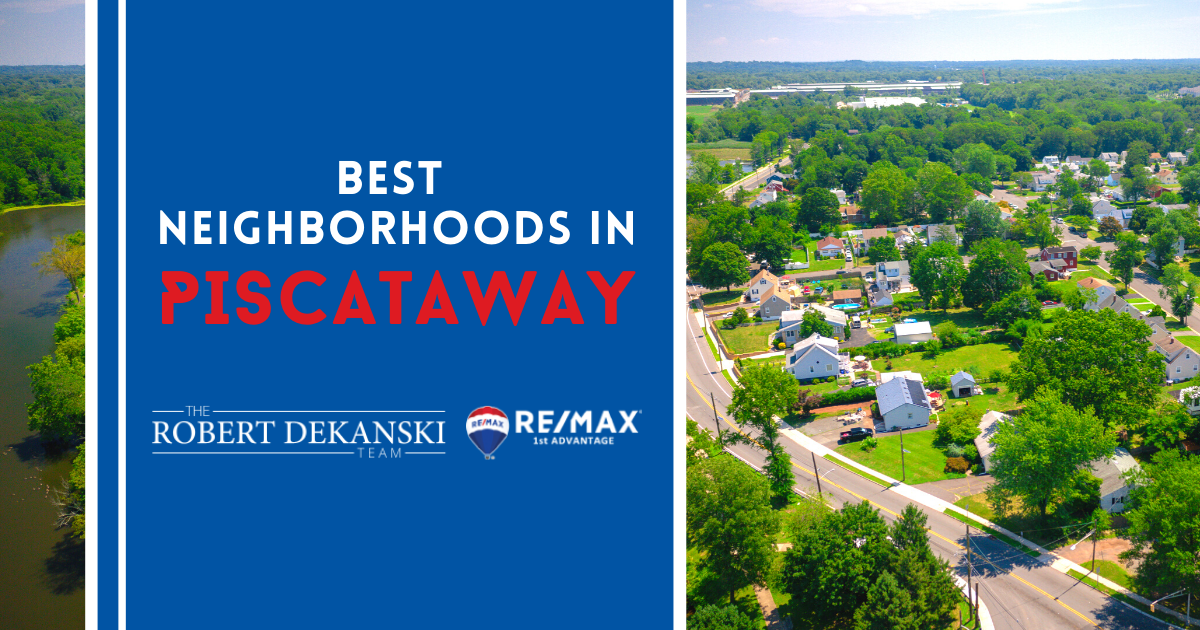 Tucked away in the core of the historic Raritan Valley, Piscataway is a major township of New Jersey. Formed in 1666, the township did not become incorporated into New Jersey until 1798. It has come a long way since then, to where it now serves as a major bedroom suburb of New York City; in other words, Piscataway often serves as the home for its residents, but they commute to their place of education or employment. Life in Piscataway is diverse, with different neighborhoods bringing unique vibes and attractions. Here's a collection of some of the best neighborhoods in Piscataway to explore.
Grandview
Grandview Amenities
Day Park
Bound Brook
Very residential
Low traffic
The Grandview neighborhood first emerged in 1924. Most homes here are single-family homes that average between $300,000 and $500,000 in value and are generally either ranch, split level, or two-story style. Grandview's streets are very much the suburban classic vision: rows of single-family homes with lawns and driveways, each road lined with trees.
As is consistent with Piscataway as a whole, living in Grandview offers easy access to I-95 and Newark International Airport (EWR). Grandview's schools include Grandview Elementary School, Theodore Schor Middle School, and Piscataway and Middlesex high schools.
Lake Nelson
Lake Nelson Amenities
Relatively bikeable and bike-friendly
Byrne Park
Lake Nelson
Middlesex Mall
Raritan Landing Golf Course
Lake Nelson can be found just off South Washington Avenue. Most of the homes in this neighborhood are single-family units priced from around $200,000 to $300,000. Ranch and single-story constructions predominate, some of which include walk-out basements.
The Lake Nelson neighborhood is very close to I-287 and the New Jersey Turnpike, and it's a short 30-minute drive away from Newark International Airport (EWR). Rutgers University is only five miles away, which adds even more appeal to living in this part of Piscataway. Students get their start attending schools in the Piscataway School District, including Martin Luther King Elementary School, Quibbletown Middle School, and Piscataway Township High School.
Possumtown
Possumtown Amenities
Possumtown Park
Easy access to I-287
Wynnwood Park
The Possumtown neighborhood can be found between I-287 and Normandy Drive, with mostly single-family units priced around the $400,000 mark. Most residences sit on between half and a full acre of land, with ample tree coverage and extended driveways.
Possumtown is a primarily residential neighborhood with an almost exclusive focus on homes and schools. Students living in Possumtown usually attend Martin Luther King Elementary School, Conackamack Middle School, and Piscataway Township High School.
Hidden Woods
Hidden Woods Amenities
Approximately 30 minutes from New York City
Quick drive to several beaches
Easy access to major East Coast highways
Quibbletown Park
Hidden Woods is, appropriately, small and tucked away in the corner of Piscataway Township, with a fair number of single-family homes and Piscataway townhomes. Residents with properties here are part of a quiet community covered by the woods, which also weaves between the various properties.
Hidden Woods is purely residential. Many students living in Hidden Woods attend Arbor Elementary School, Quibbletown Middle School, and Piscataway Township High School.
Heritage
Heritage Amenities
Irishtown Park
Day Park
Easy access to I-287
The Heritage at Piscataway neighborhood is an extremely small and relatively new player to the residential scene, established in 2010. Most constructions currently found within this township were completed between 2011 and 2013 and center around single-family residential units. The average home price in Heritage is about $540,000.
Students living in Heritage typically choose between Arbor and Grandview elementary schools before proceeding to Theodore Schor Middle School and then Piscataway Township High School.
Stelton
Stelton Amenities
Kilmer Park
Middlesex Mall
Easy commute from the nearby Edison train station
Close to I-187 and the New Jersey Turnpike
The Stelton neighborhood is another small community in Piscataway, established in around 1970. Most homes in Stelton were built between 1970 and 1999, which lead to a variety in architectural design. The appraised value of homes sold here currently averages around $300,000, with townhomes and rental properties available.
Because Stelton is about 25 minutes from Newark Liberty International Airport, people with heavy travel requirements may choose to live here. The local public school options available to youth include Jefferson Middle School and Piscataway High School.
Come Home to Piscataway
The best neighborhoods in Piscataway all center around suburban residential life. Most residences are single-family homes, although these can range from ranches to two-story homes. While some houses may date back to the 1920s, many were built as recently as the early 2010s. Every neighborhood has at least one park, proximity to local schools, and easy access to major highways and Newark International Airport. The fact that New York City is a quick commute away is a central reason why Piscataway has emerged as a major commuter town and bedroom suburb of "the city." If you're interested in making Piscataway your new home, call a real estate agent with The Robert Dekanski Team at (800) 691-0485 to discover available properties today.