6 Best Places to Live in New Brunswick: Where to Live In & Around New Brunswick
Posted by Rob Dekanski on Monday, January 30, 2023 at 10:49:51 AM
By Rob Dekanski / January 30, 2023
Comment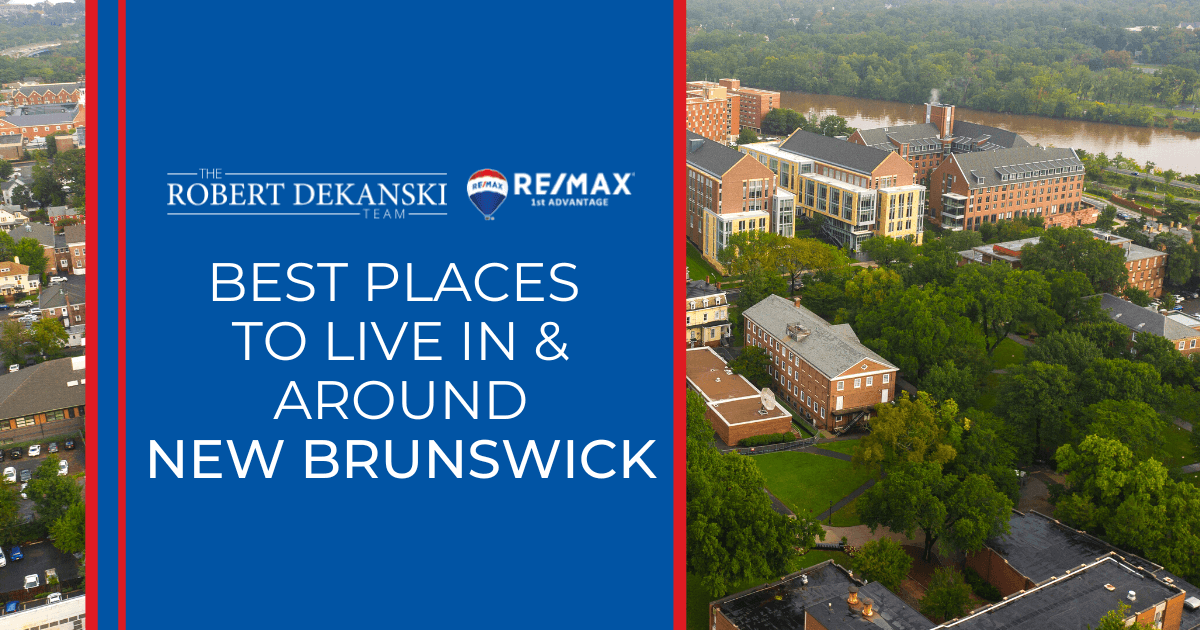 The best places to live in New Brunswick provide the convenience of a bedroom community with a unique personality you can only find in a college town. For daily commuters, this New Jersey city sits just a stone's throw away from Manhattan and work. For college students and academic researchers alike, it's home to one of America's premiere universities: Rutgers. Are you moving to New Brunswick and searching for the best place to buy a home? Learn about six stand-out communities with homes for sale in New Brunswick below.
North Brunswick
In the Raritan River Valley area, North Brunswick is home to lush parks and green spaces that make up the character of the Garden State. On average, real estate in North Brunswick costs anywhere between $400,000 and $900,000.
Given all the green spaces in and around North Brunswick, those who like to spend time outside, enjoying the sights and scents of the natural world, will find plenty of things to do here. It's also a place to find great local eateries and coffee shops that offer great food and drink and a nice spot to hang out and get caught up with friends and family in the New York City Metro area.
North Brunswick Amenities
Crystal Springs Family Waterpark
Von Thun's Country Farm Market
Giamarese Farm & Orchards
North Brunswick Youth Sports Festival
Efes Cafe
Milltown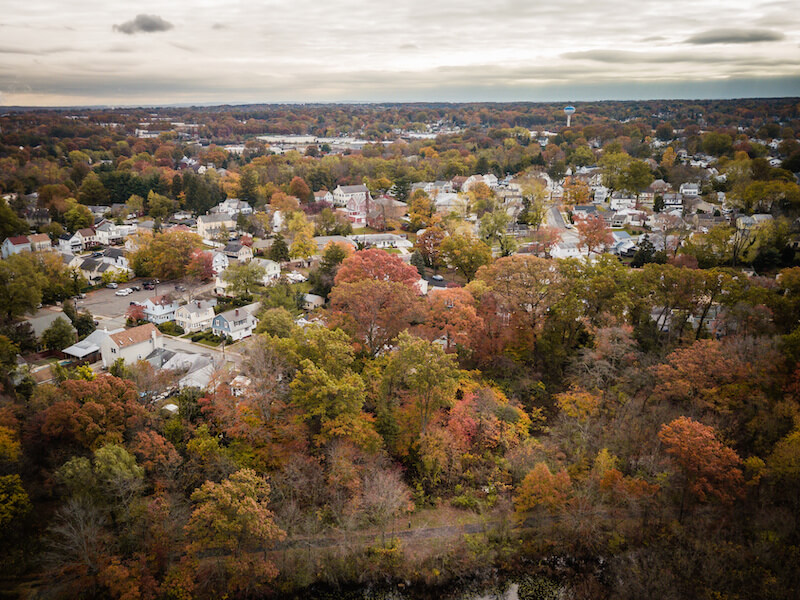 Living in Milltown allows people to live in the best of two worlds. Outdoor activities, birdwatching, horseback riding, fishing, hunting, and trail walking abound, while New York City is within reasonable driving or commuting distance. It's also a place where architecture enjoys a fascinating history. For example, what was once the Milltown India Rubber Company is now a palace of condominiums and a notable place on the National Register of Historic Places. Like most neighborhoods in this area of the country, many homes in Milltown date back decades and have mature trees in the yard to provide proof of their stately history. Homes for sale in Milltown typically cost between $375,000 and $825,000.
Milltown Amenities
Urban Air Trampoline and Adventure Park
Main Street Comics & Toys
David B. Crabiel Park
Milltown Diner
East Franklin
In many places in East Franklin, New Jersey, a walk through the neighborhood is like a walk in the woods. Homes here are quaint, and many sit against a wooded backdrop. It's separated from Highland Park and Rutgers University by Easton Avenue. Homes for sale in East Franklin Township generally cost between $300,000 and $600,000, making it one of the most affordable towns in Middlesex County.
Despite being small, East Franklin boasts many big city amenities. Both Robert Wood Johnson University Hospital and St. Peter's University Hospital are nearby, as is the State Theater of New Jersey. It's also a comfortable day trip away from New York City, just over an hour away by train. East Franklin has much to offer for people who love spending time in the green spaces of the world. The area is dotted with parks and sits a stone's throw away from the bay, where residents hang out on or near the beach if it suits them.
East Franklin Amenities
State Theater of New Jersey
Sophie's French Bistro
Buccleuch Park
Rhythm and Spice Jamaican Grill
Somerset
Somerset is a part of Franklin Township and has a small-town feel that residents love. The many restaurants on Hamilton Street are sure to suit any appetite. Real estate in Somerset County typically starts at around $300,000 and spans upwards of $650,000.
In April 1917, the historic New Brunswick Marconi Radio Station was taken into the possession of the U.S. government as part of the World War I war effort. It created a means of Transatlantic Communication and is an integral part of the history of this small city. Somerset is also a key player in the New Brunswick economy, home to businesses like SHI International Corp, which was named one of the "Best Places to Work."
Somerset and the surrounding area offer many things to do, many of which center around the great eateries in and around Somerset. Many restaurants and bars have renowned chefs onsite, making getting out and grabbing a bite somewhere an extra treat. With recipes like apple cobbler waffles and pulled pork nachos on their menus, the eateries here are something else!
Somerset Amenities
Beyond the Plate Food Tour
Cafe Picasso
The Bernards Inn
The Grain House
Highland Park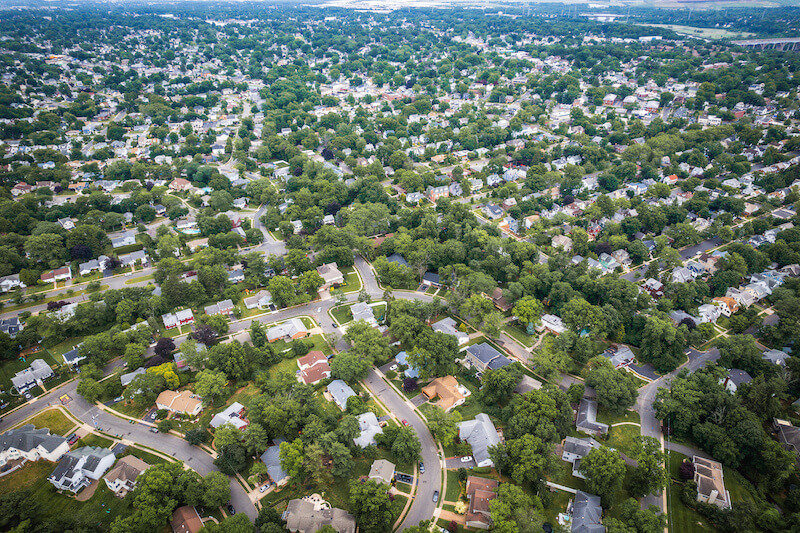 Home to historic Livingston Manor, Highland Park is a walkable neighborhood with a historic yet inviting character. Located just across the Raritan River from Rutgers and Downtown New Brunswick, residents enjoy prime access to many of the best shops, restaurants, and entertainment venues.
Although it's considered a part of the greater New York City Metropolitan area, its vibe couldn't be more different. Still, Highland Park is convenient for those who need to commute to NYC for work. A bus ride or drive to the Big Apple takes about 45 minutes. A convenient AmTrak stop less than 10 minutes from the community provides an easy one-hour trip to Midtown Manhattan.
Homes for sale in Highland Park start at around $400,000 and span upwards of $700,000. Although they're less common, condos and townhomes come at prices between $300,000 and $400,000.
Highland Park Amenities
The Highland Park Farmers Market
Rutgers University
Stress Factory Comedy Club
George Street Playhouse
Penstock Coffee Roasters
Rutgers University's gardens
Livingston Avenue Historic District
Livingston Avenue Historic District offers a time capsule look at the eras that influenced this historic neighborhood near New Brunswick. Within its 32 acres of land, it isn't unusual to see a variety of building styles, including Victorian, Richardsonian Romanesque, and Neo-Classical Revival, to name a few. Livingston Avenue Historic District real estate is often more expensive than the surrounding area, with prices ranging from $500,00 to $800,000.
Because of its historical significance, it was placed on the National Register of Historic Places in 1996. Among the places that are included on the historical register list are the Henry Guest House and the New Brunswick Free Public Library. As one would expect of a historical district, many of the biggest draws of the Livingston Avenue Historic District center around history-centered activities. However, that's not the neighborhood's only draw; Livingston Avenue Historic District also offers convenient access to many of New Brunswick's best parks.
Livingston Avenue Historic District Amenities
Henry Guest House
New Brunswick Free Public Library
Joyce Kilmer Park
Pittman Park
Find Your Perfect Home Near New Brunswick
The best places to live near New Brunswick retain not only the long history of this area but also offer excellent opportunities for work, community involvement, and after-hours recreation. Despite being so close to NYC, many areas in this part of New Jersey boast wooded trails and wildlife. Finally, numerous coffee shops, world-class eateries, and cultural attractions offer people the opportunity to refuel their tummies and spirits without traveling too far.
Thinking about moving to New Brunswick? Call The Dekanski Home Selling Team of RE/MAX 1st Advantage with New Jersey Real Estate Network at (800) 691-0485 to reach experienced real estate agents who can help you find the New Brunswick home of your drams.