Iconic Restaurants in Piscataway, NJ: Piscataway Dining Guide
Posted by Rob Dekanski on Tuesday, June 15, 2021 at 8:50 AM
By Rob Dekanski / June 15, 2021
Comment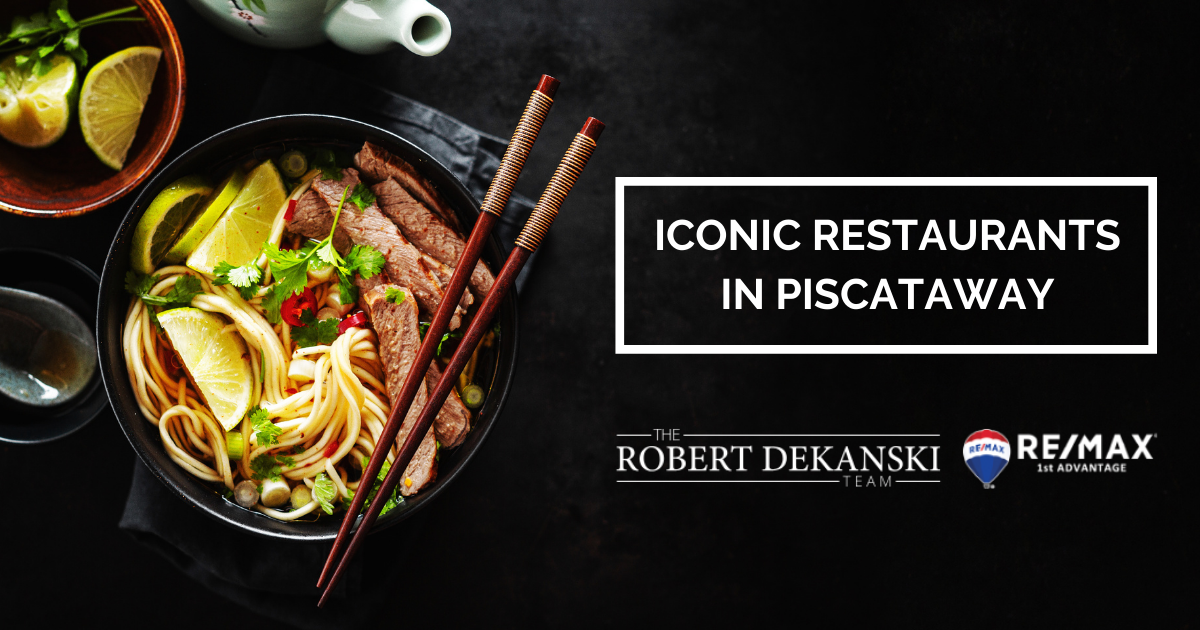 Piscataway is known as a bedroom suburb of the greater New York City metropolitan area. It comes as no surprise that it reflects a similar level of diversity as seen in The Big Apple, down through its dining options to its unique restaurants and bars. Read on to discover a few of Piscataway's most famous restaurants.
Fontainbleau Diner Restaurant
Popular Dishes at Fontainbleau Diner Restaurant
Gyro
Grilled Chicken Wrap
Broiled Seafood Combo
Mushroom & Cheese Omelette
For over 30 years, the Fontainbleau Diner Restaurant has been diligently serving its patrons, from local regulars to first-time tourists. Open every day, rain or shine, from 7 a.m.–9 p.m., this diner doesn't take a break from its cozy, welcoming nature and hearty meals. The owners' Greek heritage is reflected in the dishes served here, which include Greek and American roots. Find patrons telling a captivating story about their lives—and even Piscataway—at any time of day. Go there often enough, and you'll get to know the waitstaff—and their nicknames. Given the consistently good service and prices, it's pretty easy to become a regular here.
Chand Palace
Popular Dishes at Chand Palace
Bhindi Masala
Tandoori Roti
Chhole Bhature
Coriander Lemon Soup
North and South Indian cuisines are united under one roof at Chand Palace, Piscataway's beloved Indian restaurant. This restaurant and banquet hall offers standard dining, special events, and even catering options at their nine-acre Martinsville Gardens Banquet Hall, which can seat parties of up to 250 guests. Chand Palace has been open for 15 years, and so for 15 years, it's been giving its patrons delicious food and exceptional hospitality. The restaurant's interior is luxurious and spacious, capable of hosting several large dinner parties simultaneously.
Open every day of the week except for Tuesdays, Chand Palace is a great place to grab lunch or dinner. They also have an extensive range of vegetarian options.
Gabriele's Bar & Grill
Popular Dishes at Gabriele's Bar & Grill
Burgers
Sweet Thai Chili Wings
Margherita Pizza
Bang Bang Shrimp
Gabriele's Bar & Grill is proudly family-owned and -operated, centering on a traditional American menu they've been serving up for over 15 years. Its owner, Anthony Gabriele, inherited the location from his father and gave it a makeover into the neighborhood staple it is today.
Gabriele's throws some major curveballs, from its tiki bar drink offerings to the plays it broadcasts on its advanced sports screening program. The restaurant can also host private events.
Gabriele's is open daily from the afternoon through the evening except for Mondays and Tuesdays, when Gabriele's is closed.
Tequila 'n' Tacos Mexican Sports Bar & Grill
Popular Dishes at Tequila 'n' Tacos Mexican Sports Bar & Grill
Spicy Pina Margarita
Pollo Loco Nachos
Chimichanga
Tacos de la Casa
For a slightly different sports bar experience, there's Tequila 'n' Tacos. Offering lunch, dinner, and even happy hour specialties, Tequila 'n' Tacos also hosts smaller private events and catering.
Tequila 'n' Tacos often hosts special promotions around particular menu items or sporting events, so there's good reason to stay tuned to their website or regularly updated social media accounts. The restaurant even allows the option of ordering online for in-person pick-up, making grabbing a bite super quick and easy.
Buzzy's Food & Spirits
Popular Dishes at Buzzy's Food & Spirits
Mussels Zuppa with Garlic Bread
Crab Meltaways
Taylor Ham & Cheese Sandwich
BBQ Chicken Kabob
Buzzy's Food & Spirits has been in business for over 20 years, and in that time, it has cemented its status as a beloved neighborhood favorite. Buzzy's is open seven days a week, generally from about 11 a.m. until around midnight. The Superbowl and St. Patrick's Day are the two biggest days for Buzzy's, as it throws large parties and runs many specials.
Thai Basil
Popular Dishes at Thai Basil
Drunken Noodles
Green Curry
Vegan Thai Basil Fried Rice
Tom Yum Noodles Soup
Does its name evoke fresh, flavorful, yet filling food? Thai Basil has been in business for over 10 years, bringing a full Thai menu to Piscataway and truly wowing its customers. Thai Basil is also open every day of the week for lunch through dinner. One key area in which it stands out is its range of delicious vegetarian and vegan options.
Midori Sushi
Popular Dishes at Midori Sushi
Seaweed Salad
Hibachi Shrimp
Rainbow Dragon Roll
Midori Roll
Miso Soup
Midori Sushi keeps the history behind its founding, owners, and legacy close to its chest, but it's very gracious and welcoming with its food. It's open for dinner every day of the week and lunch Monday through Saturday, often running lunch specials that may vary by day or season.
Midori actively asks customers for feedback or suggestions, with an entire part of its website dedicated to gathering this sort of information to refine its offerings further. For the budget-conscious, Midori often runs coupons that it posts on its website and in local circulars.
Stelton Pizza
Popular Dishes at Stelton Pizza
Buffalo Chicken Pizza
Vodka Sauce Pie
Chicken Caesar Salad
Molten Chocolate Cake
When many people think of New Jersey, they think of pizza. Stelton Pizza serves those people, as well as anyone else who wants to grab a slice.
Having been in business for over 25 years, Stelton Pizza is open seven days a week in a no-frills setting with both dine-in and delivery options. In fact, many of their current patrons remember coming to the shop when they were kids.
Stelton's menu spans a full range that includes appetizers, salads, strombolis and calzones, entrees, hot and cold subs, pasta, seafood, and of course, pizzas. They run specials and even offer a kids' menu. As with the other restaurants on this list, catering is an option, mostly in the form of large pizzas and platters that can be brought to any event.
Savor Variety in Piscataway's Suburban Setting
As the number of new construction homes and Piscataway condos in the area continues to grow, it seems likely the list of cuisines covered by restaurants in Piscataway will continue to expand to match. For anyone seeking some respite from the bustle of New York City, a quiet day in Piscataway can be enjoyed without the slightest hint of dullness. End a day of shopping with a nice dinner or visit your favorite park after lunch. Choose from a wide variety of beloved local restaurants, and start to understand why so many native Piscataway residents choose to stay in the area.