6 Best Trails in Freehold Township: Explore Nature in Freehold
Posted by Rob Dekanski on Wednesday, June 8, 2022 at 2:10 PM
By Rob Dekanski / June 8, 2022
Comment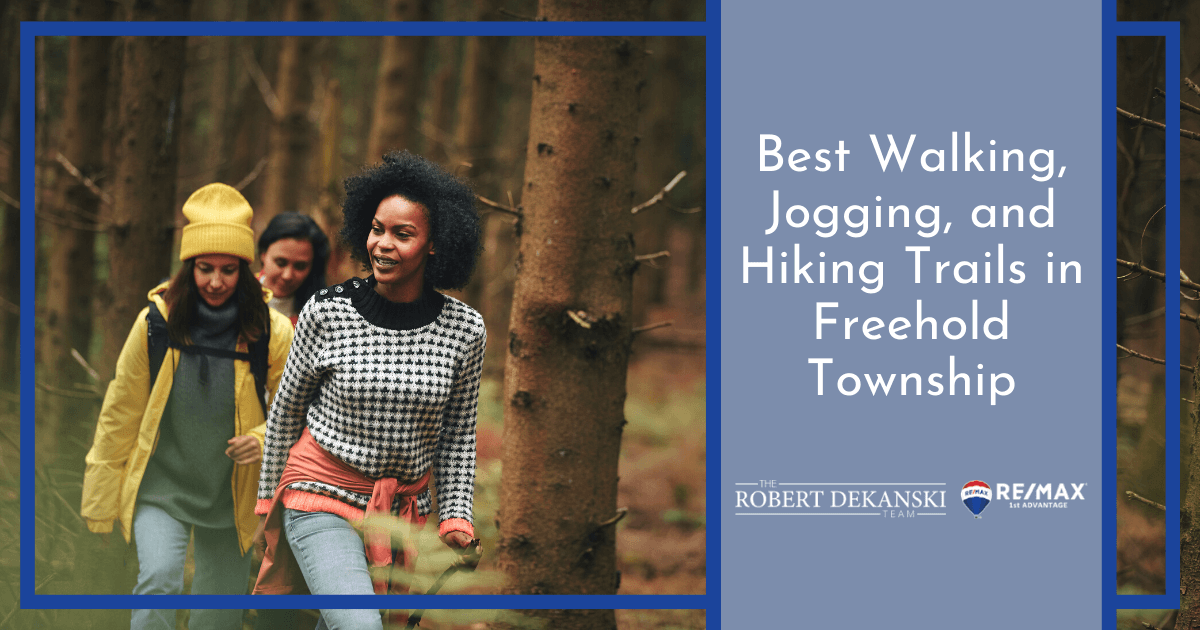 The New Jersey Pine Barrens is a famous ecosystem that stretches across several counties in the state, coming close to Freehold Township. For residents of the community, there are many great walking and hiking trails near the Pine Barrens. The trail system offers easy access to beautiful wooded areas, stunning lakes, and some of the best scenery that New Jersey has to offer. Keep reading to learn about six of the best trails in and around Freehold Township.
Turkey Swamp Park Trails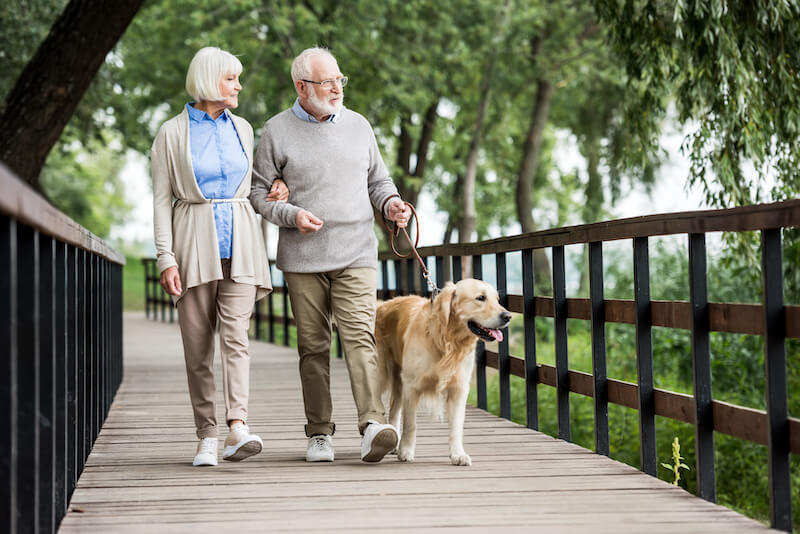 Turkey Swamp Park is located to the south of West Freehold Township and is considered one of the best parks in Freehold Township. The park is rather large at 2,388 acres, and it has four hiking trails within the park grounds. Much of the park is considered primitive wilderness, and the 17-acre lake in the middle is its main feature.
The four trails in Turkey Swamp Park are the Alder and Fitness Trail Loop (1.9 miles); the Manasquan Trail (3.8 miles); the Turkey Swamp Park Loop (5.1 miles); and the New Jersey Wildlife Management Area Trail (2.3 miles), which is accessible from Turkey Swamp Park.
Leashed dogs are welcome on all the trails inside Turkey Swamp Park, and there are some marked areas in the Wildlife Management Area where dogs can be allowed off-leash. March through November is the best time of year to walk the trails in Turkey Swamp Park.
---
Monmouth Battlefield Trail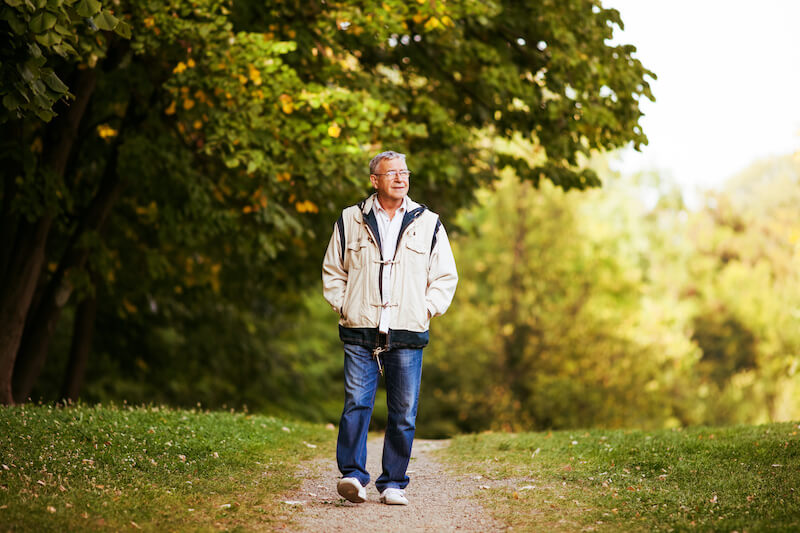 Monmouth Battlefield State Park was the site of one of the largest and most important battles of the American Revolutionary War. The Monmouth Battlefield Trail is a 1.4-mile loop that traverses this historic area. There are several starting and ending points where someone can jump on the loop and return to their starting point.
The park still features the same sort of rural landscape present in the 1700s. There is a visitors center in the park and a restored Revolutionary War-era farmhouse, and history buffs can explore the area where the battle took place while on this hike.
Cornfields can be viewed in the distance from the Monmouth Battlefield Trail. Wildlife that can occasionally be viewed here include red foxes, red-tailed hawks, and songbirds. In addition to the trail, there are about 25 miles of farm roads running through the park available to hikers, walkers, bikers, and leashed dogs.
---
Henry Hudson Trail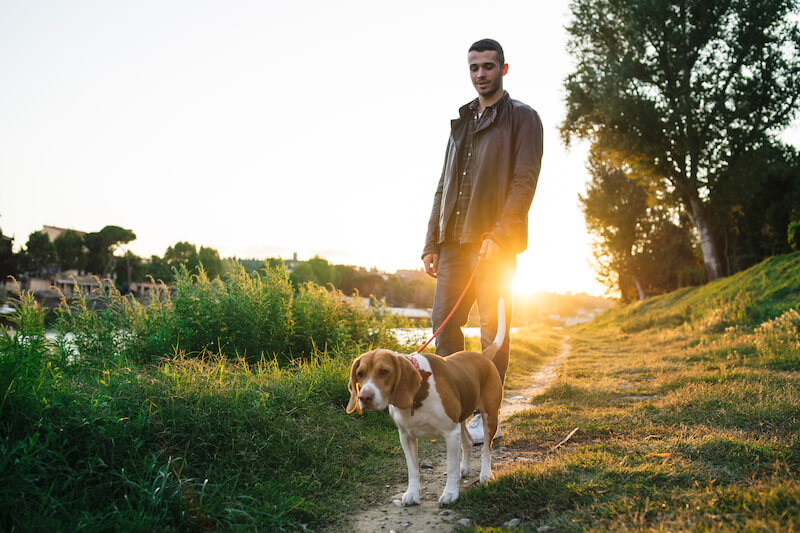 Although there are plans to extend the Henry Hudson Trail, it is currently about 24 miles long. It's also ten feet wide and paved along its entire length. There are four sections of the Henry Hudson Trail, with one four-mile stretch running right through Freehold Township.
There is a primary access point to the Henry Hudson Trail in Freehold, located on East Main Street between Jackson Street and Zlotkin Circle. The trail ends at Shore Drive in Highlands, right on the Jersey Shore. Because it's paved the whole way, the trail is suitable for walking, biking, and inline skating, and it's also easy for a wheelchair to navigate. Sometimes, people even go horseback riding!
---
Durand Park Trail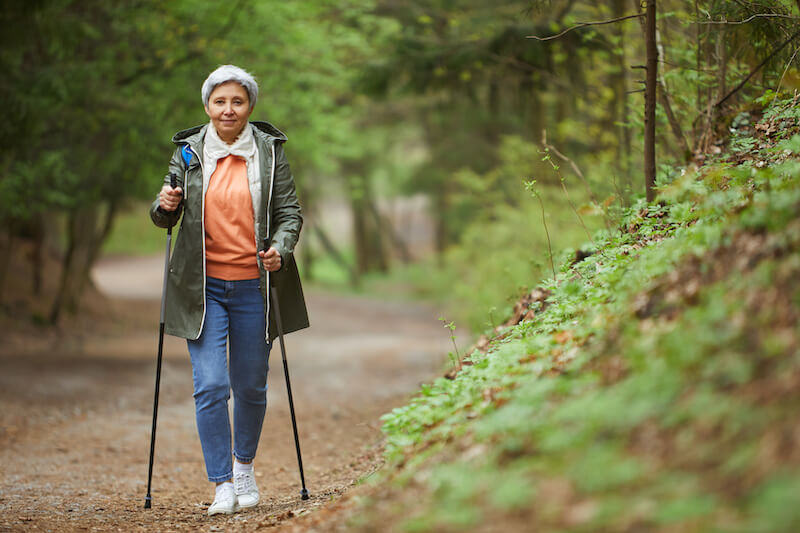 The Durand Park Trail is not about the hike – it's more about the views. This is a short 0.6-mile hike that only takes about 15 minutes tops from start to finish, but the things that visitors will see on this little trail make it worth the walk.
The trail circles around a small lake with some quiet fishing spots in it. The park is home to many bird species and is a favorite spot for Freehold Township's birdwatchers to visit, and wildflowers flank the trail during the summer months.
Because the trail is unpaved, it can get muddy after it rains. This is a kid-friendly hike, and leashed dogs are also welcome to accompany their owners. 225 Randolph Road is the access point for the Durand Park Trail, and there is a limited number of parking spaces there.
---
Holmdel Park Trails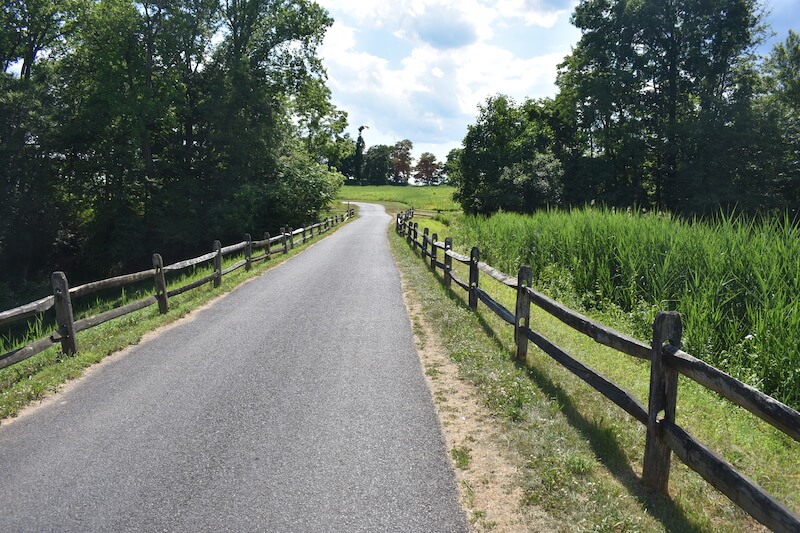 Holmdel Park is located about five minutes north of East Freehold. This is a good-sized park with several different walking trails and routes through it to explore. There are about 10 miles of different types of trails for people to enjoy at Holmdel Park.
Some are restricted use trails that only allow foot traffic, which is nice for anyone who wants to avoid cyclists or horseback riders. Some of the marked trails provide a short walk along an easy route, while other trails offer a moderate hike with an elevation increase to get the heart rate up. There is even a 0.8-mile fitness trail with several exercise stations located along the route.
Holmdel Park can be a bit confusing at first because there are several access points and a lot of short trails running in different directions. It's best to use a trail map of Holmdel Park to find the perfect hike for each visitor.
---
Thompson Park Trail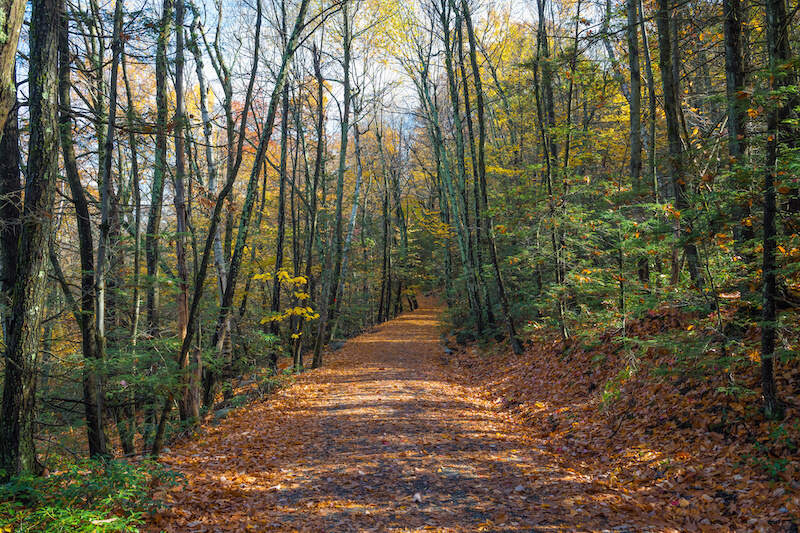 The historic Brookdale Farm is just a short drive east from Freehold Township in Lincroft and is now known as Thompson Park. There is history, beauty, and nature to be found on a hike through this 667-acre park, starting with the visitor center: a rebuilt colonial-style mansion originally constructed in 1896.
The trail in Thompson Park is a 4.3-mile loop. It's classified as an easy route, and the trail is suitable for walking, hiking, or mountain biking. Leashed dogs are welcome, and there's even an off-leash dog area inside the park, not far from the trail. Visitors should expect about an hour and 20 minutes to walk the entire loop.
---
Get Outdoors & Experience Freehold Township
Some of the best things to do in Freehold Township are outdoors, and the trail system makes it easy for residents to leave their homes and get some fresh air in a wooded area. The trails on this list are in the easy to moderate range, with only a few hills here and there to traverse. Head out and find a trail to experience the best scenery in all of New Jersey!