Elizabeth, NJ Water Recreation Guide
Posted by Rob Dekanski on Monday, September 13, 2021 at 12:00 PM
By Rob Dekanski / September 13, 2021
Comment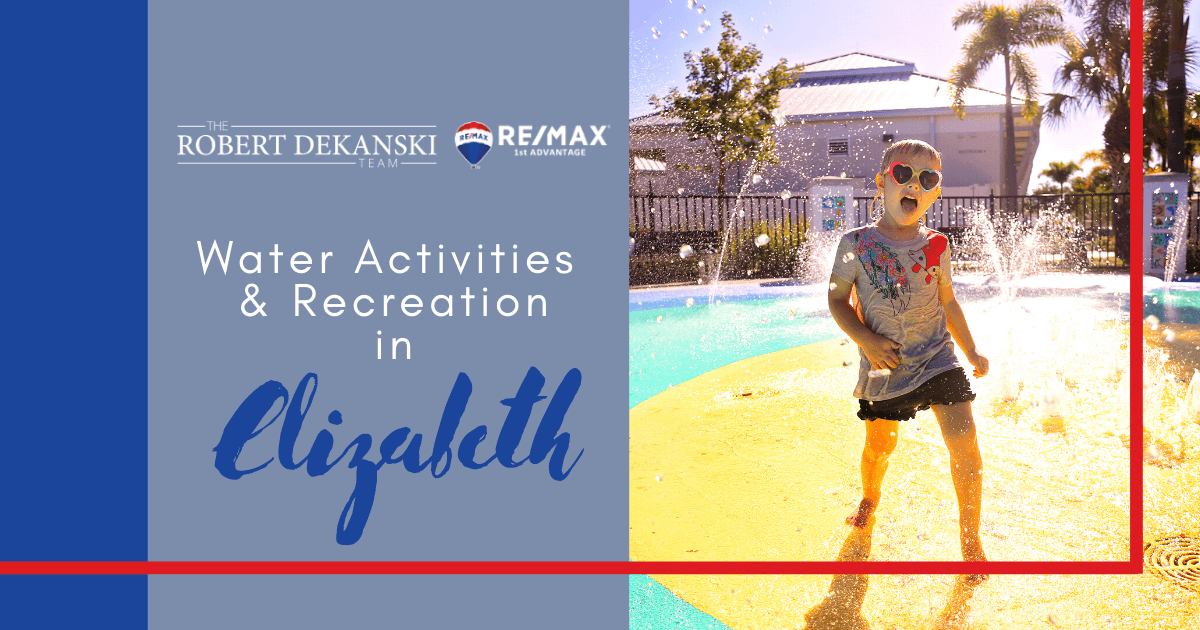 Elizabeth is situated right on the Hudson River, so there are plenty of outdoor activities in Elizabeth for new and long-term residents to enjoy throughout the year. The variety of water recreation in the area ensures that everyone can find their perfect way to spend time outside. Whether residents want to be on the shore or racing over the waves, the Elizabeth community can deliver. Read on to learn more about the exciting water activities Elizabeth offers.
Go Fishing at Weequahic Park
Weequahic Park Amenities
Playgrounds
Jogging trail
Sports fields and courts
Golf course
Picnic areas
80-acre lake
Fishing is incredibly popular throughout New Jersey. Residents of Elizabeth are fortunate to have the Weequahic Park right at their fingertips. Several fish species are available to be caught in the 80-acre lake, including largemouth bass, common carp, and channel catfish. It's important to remember that a valid New Jersey fishing license is required to enjoy fishing at the park throughout the year.
Guests may fish from the shore or use a non-motorized water vessel for fishing deeper in the lake. Boats with electric motors are not permitted on the lake. Many visitors choose to fish all day, but others fish for part of the day and then take advantage of the other amenities at the park, including sports fields, picnic areas, and a public golf course. Weequahic Park is open from sunrise to sunset daily.
Take a Jet Ski Tour
For those who want to view areas like Jersey City, Brooklyn, Manhattan, Staten Island, the Bronx, and Queens in a different way, jet ski tours are the perfect way to spend the day. Several jet ski tour companies operate in the area. Each offers its own unique tours and add-ons to create a thrilling day.
Fly Jet Ski offers a unique experience to build custom packages to see the sights that matter most to each rider. Guests can visit iconic landmarks, including the Statue of Liberty, One World Trade Center, the Brooklyn Bridge, the Chrysler Building, the famous Pepsi-Cola sign in Long Island City, and much more. Packages range from $180 to $375 for the first person. A second rider on the same jet ski is an additional $50. Photo and video packages are available, as well.
Sea the City offers one-hour tours of New York City. Stops include Ellis Island, the Brooklyn and Manhattan Bridges, Jane's Carousel, One Brooklyn Park, South Street Seaport, Wall Street Heliport, Governors Island, the Empire State Building, The Hudson Yards, and more. Prices start at $169 for a single rider, and an additional rider can ride on the same jet ski for an additional $50. Every jet ski has a GoPro, so be sure to snag a copy of the footage. For a calmer ride, Sea the City also offers hot tub boat tours!
Kayak at Night with Urban Paddle
Urban Paddle offers a range of kayaking and paddle boarding packages. However, their LED night tour takes kayaking on the Hudson River to a whole new level. Colorful LEDs are attached to each kayak to light up the river. Guides lead all of the kayakers through the Hudson to view sights such as the One World Center in Manhattan.
Even those who have never kayaked before will be able to enjoy the adventure. All equipment is provided, including life jackets. Safety training and kayak basics are also provided before anyone enters the vessel. This ensures all guests remain safe and feel comfortable while kayaking. The entire tour is one hour long and costs $70 per person in a single or double kayak. Only one tour is offered each night, so reservations for this tour are crucial.
Rent a Pedal Boat at Warinanco Park
Warinanco Park Amenities
Splash pad
Chatfield Garden
Playgrounds
Pavilions
Paved trails
The boathouse at Warinanco Park offers pedal boat rentals. Whether visiting the park for the first time or the hundredth time, this amenity will help visitors of all ages create memories that last a lifetime. Visitors can pedal throughout the 80-acre lake and take in the peaceful views of Warinanco Park.
Pedal boats can seat up to four people with a maximum weight of 400 pounds. Rather than charging by person, the pedal boats are rented out by the hour. The rate is just $10 per hour, and there is no maximum for how long the boats can be rented. Boats can be rented from 2–8 p.m. daily, but the last launch is at 6:45 p.m.
After finishing with the pedal boat, guests are encouraged to stop by the Snack Bar. Snacks and drinks are available, which are a perfect ending to a fantastic day. Should one want to bring snacks or drinks onto the boat, they must not litter in the lake.
Learn to Kiteboard
Kiteboarding is a relatively new sport that combines flying a kite and surfing. Riders rely on the wind to move them through the water and feel the adrenaline of surfing.
Since the sport is reliant on wind, not every day will produce the right conditions to kiteboard. Lessons at New York Kiteboarding are only conducted when the conditions are just right. If the conditions aren't right, guests don't have to pay for the session. After-school and after-work sessions are available when daylight permits to ensure everyone can enjoy learning how to kiteboard.
New York Kiteboarding has an entire certified school that teaches those new to the sport the essential skills they need to kiteboard. Lessons begin on the sand to ensure the basics are fully understood before going into the water. For those who already have the basics, advanced lessons are provided. Some individuals may only need one lesson, and others may need up to six to be able to kiteboard independently. The average session runs from $250 to $500 per person.
Get Wet and Wild in Elizabeth, New Jersey
With its proximity to the water, it's no wonder Elizabeth has a plethora of water recreation activities for residents to enjoy. It's easy for residents to enjoy activities they already know and love or try something new. With instruction available for most water recreation activities, residents of Elizabeth are sure to fall in love with a new sport or hone their skills. When one combines the water activities with all of the exceptional dining, shopping, and culture around the area, it's easy to see why so many people are happy in Elizabeth.