Best Water Activities in Newark, NJ: Water Recreation Guide
Posted by Rob Dekanski on Thursday, July 8, 2021 at 11:30 AM
By Rob Dekanski / July 8, 2021
Comment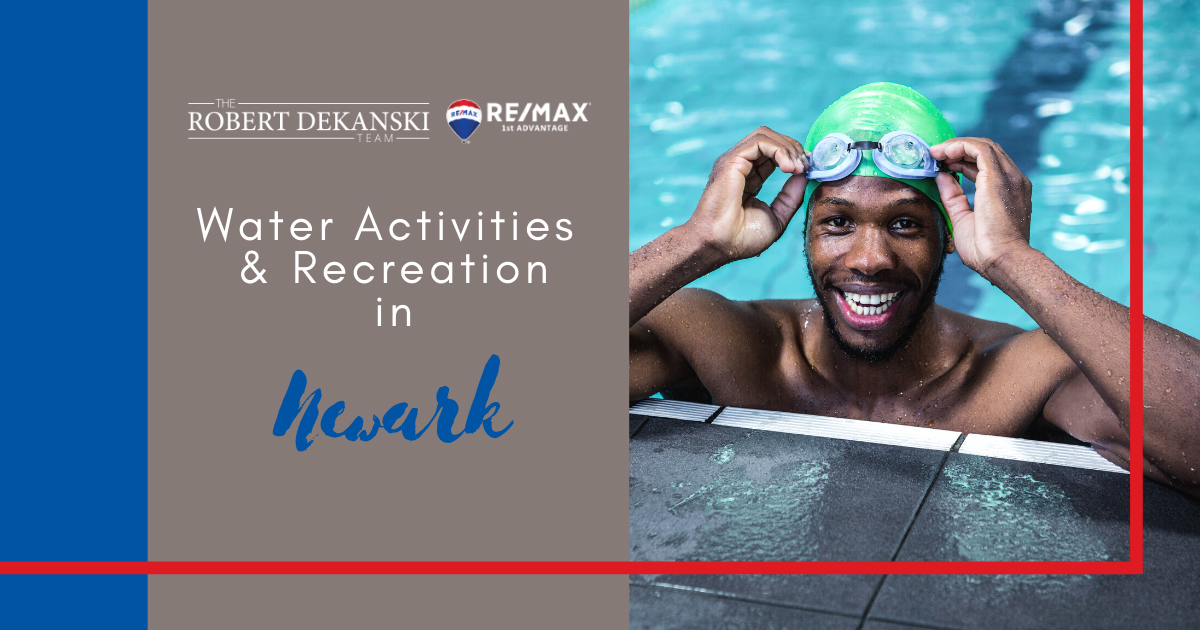 As the largest city in New Jersey, the Newark community has an abundance of outdoor activities. Because many Newark condos and townhomes and numerous luxury homes in Newark are situated near the Passaic River and Newark Bay, a love for water is second nature for many locals. From boating and fishing to swimming and water parks, there are many opportunities all around Newark. Read on to discover a few water recreational activities favored by Newark residents and visitors to the area.
Visit Runaway Rapids Waterpark
Runaway Rapids Waterpark Amenities
Water slides
Lazy river
Heated water pools
Interactive water playground
Toddler's Reef
When calming waters don't satisfy the need for speed, Runaway Rapids lives up to its name and delivers thrills for every visitor. Massive water slides send riders flying, such as the Soaring Thunder, the VooDoo Encounter, and the Volcanic Revenge, which goes fast enough to propel riders uphill during the adrenaline-pumping ride.
Castaways Creek is less of a lazy river and more of a "crazy river." Prepare to encounter waterfalls, swinging fish, and unexpected geysers from time to time that drench those nearby. Tubers can also ride down the Mountain Blast, a double-wide waterslide for double the fun.
Those wishing for a calmer experience don't have to miss out on the amusements. The park also features heated water pools, an interactive water playground, smaller slides, and Toddler's Reef for the youngest guests.
Runaway Rapids Waterpark Additional Information
Phone: 732-495-1400
Hours: See website for operating calendar
Tickets: $33 for a three-hour ticket; add unlimited rides at Keansburg Amusement Park for an additional $28
Take a Cycleboat Tour
Cycleboat Tour Amenities
Depart from Hoboken or Jersey City
Lounge area
Ice packs, coolers, cups, and water provided
Get some exercise while taking in the sights with New York City Cycleboats. Departing from Hoboken or Jersey City, these unique tour boats are powered by a dozen seats around the central bar with pedals similar to bicycles. With 22–26 passengers per cruise and a lounge area, cyclists can easily switch in and out as they please—and if everyone gets tired, the boat comes with a motor. Guests 21 years or older can bring their own drinks to enjoy. Ice packs, coolers, cups, and water are provided.
This is a fun group activity, and guests can come solo to meet new people or rent out the entire boat. Tours last an hour and a half as guests enjoy the picturesque views of New York City and Hudson County.
Cycleboat Tour Additional Information
Fishing at Branch Brook Park
Branch Brook Park Amenities
Variety of fish
Picnic spaces
Large collection of cherry blossom trees
Free concerts in summer
Anglers revel in the wonderful catches that can be landed when fishing at Branch Brook Park in Newark. Cast out here with bait ready to potentially catch:
Trout
Pickerel
Smallmouth & Largemouth Bass
Brown & Yellow Bullhead
Sunfish
Carp
As the first county park in the nation, Branch Brook Park is listed on New Jersey's and the National Register of Historic Places. It's a treat for both youngsters and adults who can enjoy picnic spaces amid cherry blossom trees, which are lauded as the largest collection in the U.S. Summers see the arrival of the park's free concert series, so bring a towel or blanket to sit on and join the fun.
Branch Brook Park Additional Information
Phone: 973-268-3500
Hours: Dawn–10 p.m. Daily
Admission: Free
Swimming at John F. Kennedy Recreation Center
John F. Kennedy Recreation Center Amenities
Free lessons
Diving boards
Kiddie pool
Water aerobics
Kids gymnastics classes
To experience a refreshing swim in the state's largest indoor/outdoor pool, head to the John F. Kennedy Recreation Center. Used by Olympians and other pro swimmers for training, the public also heads to this treasured pool for free lessons, competition training, and much more. This massive facility has a retractable roof that opens on pleasant days while also allowing for comfortable swimming in cold or rainy weather.
There are diving boards of various heights, multiple swim lanes, a kiddie pool, and locker rooms. Guests also have access to water aerobics, kids gymnastics classes, weight rooms, and basketball courts. The John F. Kennedy Recreation Center's pool hosts numerous competitions on the national, state, and local levels, Many Navy Seals receive instruction here. Swim where the champs do!
John F. Kennedy Recreation Center Additional Information
Phone: 973-733-5483
Hours: Tues–Fri 11:30 a.m.–7:30 p.m. / Sat 9:30 a.m –5:30 p.m. / Closed Sun & Mon
Admission: Residents $5 for annual pass, non-residents $15 for annual pass, swimming lessons free
Kayaking and Canoeing With the Cranford Canoe Club
Cranford Canoe Club Amenities
Kayak and canoe rentals
On calm Rahway river
Self-guided tours
Meal and beverages at the club
Who better to take a tour with or obtain rental gear from than the renowned Cranford Canoe Club? After all, it just happens to be one of the oldest in the nation and the remaining club of its kind on the river. Located on the calm and gentle Rahway River, this 100-year-old outfitter and semi-private club is beloved by the community whether they are rafters or not.
The perfect way to explore the river is via kayak or canoe, and a self-guided tour lets paddlers explore the shoreline's beauty at their own pace. There are a few muddy spots along the river's length, but the calming waters make it optimal for those looking for new experiences. Rentals are affordable and plentiful at the Cranford Canoe Club, where one can sit and have a meal and beverages before or after their river adventure.
Cranford Canoe Club Additional Information
Phone: 908-709-7285
Hours: Sat & Sun 9 a.m.–6 p.m. / Mon–Fri 11 a.m.–6 p.m.
Prices: $25 canoe or kayak for two hours / $35 tandem kayak for two hours
Water Activities are Just One Reason Living in Newark is Great
Water recreation and activities are plentiful throughout the Newark community. Whether one loves the ocean, lakes, quaint ponds, swimming pools, or soothing rivers, this city's got it all and then some. People also love living here for other reasons such as Newark's easy commutes, proximity to the Newark Liberty International Airport, and loads of entertainment and attractions.
Hike through nature, see a major concert, view international and regional art, or soak in the sights at local parks. Any day of the year brings forth new opportunities here in Newark—ask anyone who calls this vibrant community home. They might convince you to call Newark home too.
If you're looking for the right place to live in Newark, contact The Dekanski Home Selling Team of RE/MAX 1st Advantage with New Jersey Real Estate Network at (800) 691-0485 to get in touch with a Newark real estate agent who can help you find your ideal Newark home today.