Best Water Activities in Piscataway
Posted by Rob Dekanski on Wednesday, May 5, 2021 at 10:40 AM
By Rob Dekanski / May 5, 2021
Comment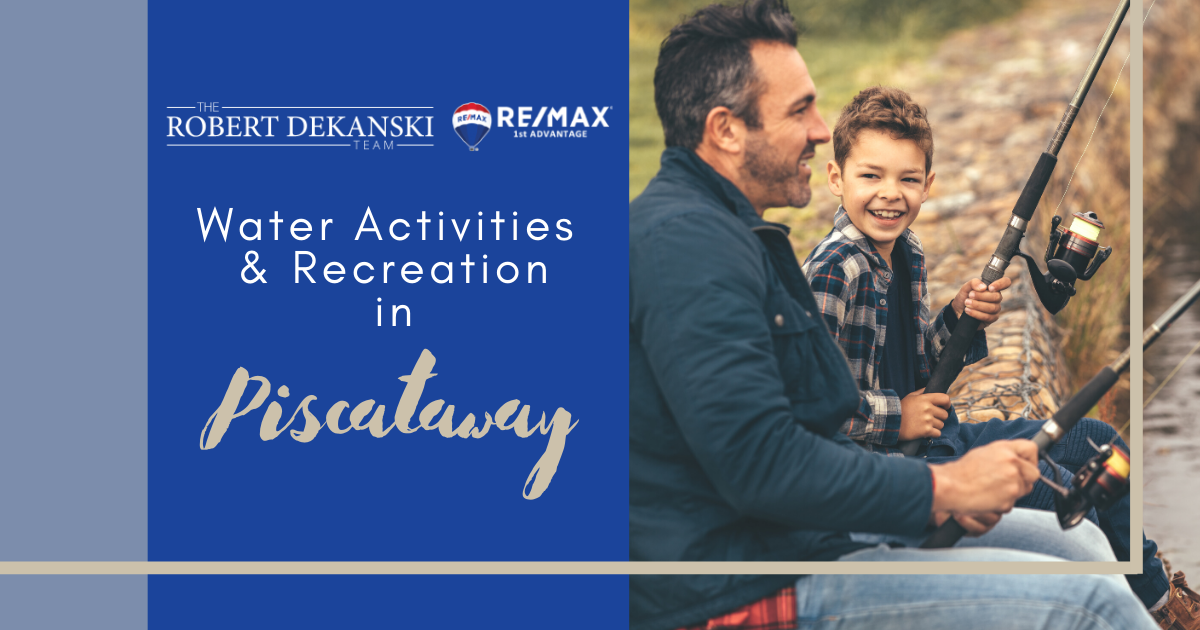 Throughout the growing neighborhoods of condo communities and new construction homes in Piscataway, many water activities are nearby. Boaters, anglers, and swimmers take delight in the local lakes and rivers. There are numerous marinas; boat, canoe, and kayak rental services; and professional guides offering lessons, tours, and the gear one needs to get out on the local waters.
Several public pools and private water parks for swimming and splashing around in the sun exist in Piscataway. There's a water recreation option for everyone, where the adventures are seemingly endless. Here are some favorite water activities in Piscataway to soak in the beauty and thrills in water-loving environments both indoors and out.
Swimming at the YMCA Piscataway Community Center
YMCA Piscataway Community Center Amenities
Heated pools
Locker rooms
Swimming lessons
Exercise classes
Address: YMCA Piscataway Community Center, 520 Hoes Lane, Piscataway, NJ 08854
Phone: 732-562-2302
Hours: Vary by activity and lesson
Spend a day or get an official membership at the YMCA Piscataway Community Center for water activities and swimming year-round. Three heated pools and hygienic locker rooms for adults and youths are available. The center offers public and private swimming lessons for all ages, lap pool times, family swim sessions, and other activities.
Fit and Fun classes are designed to boost cardio health and endurance, while the competition pool is optimal for water aerobics and lap practice. The main exercise pool is heated to 84 degrees to keep muscles warm and soothed during workouts. At the same time, the activity pool is also heated and boasts slides, water arches, and a zero-water-depth-entry pool geared towards younger swimmers. Whether fitness or just staying cool is the goal, the Piscataway YMCA delivers.
Take a Kayak or Canoe on the Rahway River
Rahway River Amenities
Kayaking
Canoeing
Gentle flow
Bookable tours
Address: Cranford Canoe Club, 250 Springfield Avenue, Cranford, NJ 07016
Phone: 908-709-7285
Pricing: $25 per canoe or kayak for 2 hours, $35 per tandem kayak for 2 hours; Call for guided tour pricing
The lovely Rahway River is a popular place for paddlers to take to the water on their kayaks and canoes, and experienced outfitters at the Cranford Canoe Club are some of the best to tour with. The river is gently flowing, making it suitable for beginners.
A local guide will lead the way as groups canoe upstream to view a wide range of wildlife and plants native to the region. It's required to book a guided tour in advance, and it's recommended to reserve kayaks and canoes, particularly during high season and weekends.
Crystal Springs Family Waterpark
Crystal Springs Family Waterpark Amenities
Recreational pool
Lazy river
Kiddie pool
Spray park
Water slides
Water volleyball
Life vest and locker rentals
Address: Crystal Springs Family Waterpark, 380 Dunhams Corner Road, East Brunswick, NJ 08816
Phone: 732-390-6834
Spring Hours: Weekends only, May 30–June 27, Noon–6 p.m.
Summer Hours: June 28–August 29, noon–6 p.m. daily
Looking for a place to play, relax, or get some energy out? Perhaps a cool drink by the recreational pool or taking a ride on the soothing and refreshing lazy river sounds good. It all awaits at the Crystal Springs Family Waterpark in East Brunswick. There is an easy-entry kiddie pool with cool features such as a spray park on the sidelines and water cannons.
Water slides and other climb-on features are in the general pool, and the activity pool is alive with water volleyball and other fun games. To ride the slides, patrons must be taller than 48 inches, and life vest and locker rentals are available onsite. Daily tickets and season passes are available online and at the entry gate. While small coolers may be brought in with an inspection, food and drinks are available throughout the park at various vendor kiosks.
Fishing at New Market Pond
New Market Pond Amenities
19 acres
Piers to cast a line or launch watercraft
Variety of fish
Address: New Market Pond, 605 S Washington Avenue, Piscataway, NJ
Hours: 24 hours daily
Fishing is widely popular in and around Piscataway, and a favorite spot to dip a line in is at New Market Pond. Spanning a nice 19 acres, New Market Pond is easy to access from the beaches and shoreline. There are also several piers to fish from or launch a boat, canoe, or kayak, which is how most anglers opt to traverse the waters.
This quiet and peaceful respite includes standard and channel catfish, pickerel, carp, largemouth bass, sunfish, black bullhead, and crappie. Historically, dawn and dusk are the best times to get in on the action here.
Located in the reservoir community once known as Quibbletown, New Market is a nice town to visit and grab a bite before or after a day on the pond. Best of all, the fish are generous here, so it's a good bet that at least a few catches will be had on most days, making it a treat for both experienced anglers and those just learning to fish in freshwater.
Go Boating with the Raritan River Boat Club
Raritan River Boat Club Amenities
Official membership system
Guests welcome
Located on river banks
Address: Raritan River Boat Club, 200 Player Avenue, Edison, NJ 08817
Phone: 732-572-9856
The Raritan River Boat Club is an organization with a rich history and has an official membership system. However, guests are welcome to grab a bite and affordable drinks while overlooking the water. While boating is the highlight of members, locals come here to take tours with groups and events, corporate gatherings, and weddings.
The Raritan River Boat Club is nestled along the river banks in Edison and boasts both clear water and brackish water upstream. This makes it a diverse place offering a variety of sights, scenery, and fish species. Come and enjoy organized events or sit and observe the members and other boaters during the high season.
Love Water Activities? Life in Piscataway is Teeming With Possibilities
Those who already live in Piscataway know why it's considered one of the best places to call home in New Jersey. Housing options abound, the ocean is nearby, and lakes and rivers are plentiful. There are indoor pools, thrilling water parks, and plenty of places to fish and boat across the region.
Being so close to the greater NYC metro area makes it easy to head out of town via public transit, but there is no need to go that far with all the choices locals have for things to do right here. Summer leisure and warm weather await, and the fish bite year-round, so head out to the water today and have some fun!
If you're looking to enjoy the water in Piscataway for longer than just a day trip, contact The Dekanski Home Selling Team of RE/MAX 1st Advantage with New Jersey Real Estate Network at (800) 691-0485 to discover a Piscataway home that fits your desires perfectly with our team of experienced local real estate agents.