Boost Home Value with Modern Smart Home Technology
Posted by Rob Dekanski on Wednesday, February 6, 2019 at 2:01 PM
By Rob Dekanski / February 6, 2019
Comment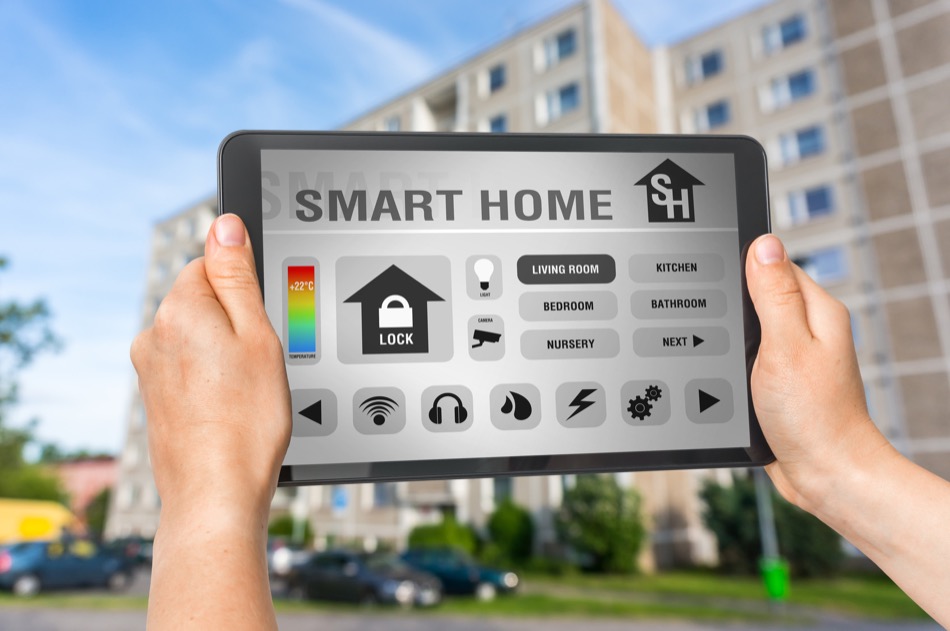 Technology today isn't all about security and convenience, although those are important considerations in the home. There are other ways, however, that smart technology can be used to boost home value, and offer great return on dollars spent. In the future, the value of smart technology will accrue to new home builders as well as to owners, as the demand for smart homes continues to grow.
Think about smart lighting and smart shades just as a beginning. Tech-savvy ways to make a personal statement as well as add convenience and energy-savings will also be likely to pay off in the future in terms of appraisals, initial home prices and resale value. There are many ways to incorporate new technology into the home environment. Think beyond the walls and enliven the landscape with smart irrigation and lighting options. Continue the theme with voice-activation for a whole host of home needs. Envision the home of the future as interactive space, and you gain a broad understanding of the potential of new home technology.
Smart Homes Are Destined to Become Smarter
Home hubs and interactive controllers for everything from lighting to entertainment systems have become relatively avilable for homes throughout the country. However, they are not yet truly commonplace. While up to three quarters of the homeowners surveyed in one study reported a desire for more home technology, only about one quarter had actually purchased such devices. Available hubs and smart apps today are often portable and transportable. Today's $20 million smart home market is expected to grow to over $37 million by 2022
Smart home technology is, however, at the dawn of a new era: Architects, designers, builders and new home buyers are increasingly looking at technology as a necessity rather than an option, as an operation consideration rather than a simple convenience. Considering home technology prior to construction is a growing trend, and integrating smart home technology during a home's planning stages makes perfect sense. New technology facilitates the growth of IOT (Internet of Things) systems throughout the living space, and assures that all components will work together. With the ability to control and mesh multiple facets of modern life—everything from Springfield new home security to the operation of kitchen appliances—new technology will transform the home environment. Perhaps in the future, a portable device will no longer occupy space on a counter, but will exist only as a speaker or microphone in the wall.
In short, technology will become as much a part of future home design as the placement of windows and the choice of flooring. The range of operations controllable by remote device grows almost daily. Owners can open or close a garage door or unlock an entry door from across the city, check on interior temperature from across the globe and open or close a skylight or a wall of drapes automatically, based on the weather outside or the position of the sun.
New products that are in the study and development phase right now include materials that can heal themselves and a vast number of homebuilding components derived from living organisms. Technology of the future will not only make homes safer and more convenient, but will add value, save money and reduce waste as well. The new world has almost arrived. And the possibilities keep multiplying.
The Actual Cost of Home Technology
Technology is not cheap. The price tag for owner-installed home technology devices today ranges between $1,000 and $3,500 according to information gathered by one national survey. But, in the scheme of things, that's not terribly expensive either. Another recent survey by Coldwell-Banker of prospective home buyers confirms that owners of the future want pre-installed technology in their homes, and will be willing to pay for it.
For now, however, sellers who want to reduce a home's time on market and attract tech-savvy buyers can expect approximately an 11 percent return on investment just by installing a smart refrigerator. Smart thermostats and home security systems are frequently cited by prospective buyers as the deciding factors in their choice of one home over another, and the average price of homes with smart features is typicallly higher than for comparable homes without those features.
So, for now, the simple answer is yes to technology. In the future, home technology will no doubt be less a question of if than a question of what type. Builders, buyers and owners can begin to prepare now for the technology of the future, with the assurance that the value of such home improvements will continue to provide a positive return on investment.