Multifamily Properties: Should You Convert a Single-Family into a Duplex?
Posted by Rob Dekanski on Monday, August 1, 2022 at 1:56 PM
By Rob Dekanski / August 1, 2022
Comment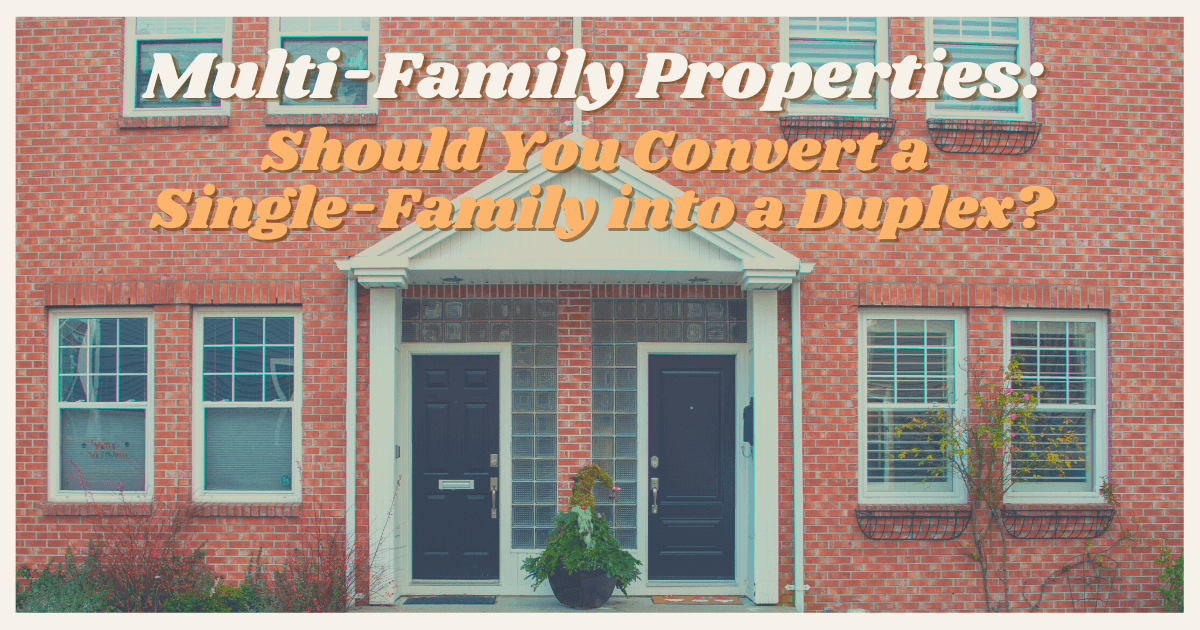 Those considering investing in multi-family real estate might wonder if they should convert their current home or take the plunge by buying a new property already laid out with multiple units. Making this decision will rely on several factors, and those planning on financing the purchase will discover that living onsite might have a few perks. The property's size and how many units will result from a conversion or the purchase can also be a determining issue to ponder.
Certain areas may have specific zoning laws prohibiting multi-family properties, putting investors in a position that may call for dealing with re-zoning the property. Owners will also need to decide whether or not they want to be neighbors of their tenants.
It's often possible to convert a single-family home into a duplex, triplex, or quad, but is it feasible and legal to do so? Here are some of the most important factors investors must consider before determining the best course of action.
Financial Considerations: What's Your Budget & Goal?
One of the biggest reasons owners consider converting their home into a multi-family property is to make extra money without securing a second mortgage. Converting a single-family home is generally more affordable than buying a new building because the owners can sometimes use their existing equity to finance the renovation.
However, taking the latter route of investing in a larger multi-unit property will almost always be more expensive than converting a private home. Yet, in some instances, it might not be a wise investment to completely revamp the house, while this could be the most economical solution for some.
Look into available financial resources as a first step. However, before diving into either project, investors must decide whether they want to live on-site or rent out all of the units to increase profits. This decision can also impact the type of loan that investors may need to obtain to achieve their overall goal.
Do You Want to Live in the Building With Your Tenants?
If living right next door to tenants sounds intimidating, it is likely a better choice to buy a multi-family property instead of converting your own single-family home. However, there are also some benefits to living on the property. Let's explore a few scenarios to be aware of when deciding whether to be an owner-occupant or an onsite landlord.
Investors need to become familiar with their state's set of landlord-tenant laws. These clarify the rights and responsibilities of both the landlord and the tenant. In some situations, a landlord who resides on their rental property might be exempt from following the guidelines of certain rules.
For example, the Federal Fair Housing Act doesn't apply to owner-occupied, multi-family buildings with four or fewer units. That said, state and local fair housing laws might still be in effect. Security deposit rules may not apply to owner-occupied properties in certain states with five or fewer units. Do some homework to avoid breaking any laws.
Should owners decide to live on-site, they will want to set a few rules to avoid having tenants drop by unexpectedly. Below are four of the most important things tenants should be informed of when moving in.
Set primary methods of communication.
Enforce reasonable contact hours.
Address tenant requests quickly.
Be proactive with tending to issues on the property.
Owners who don't plan on living on the property might want to hire a third party or a property management company to handle collecting rent, making repairs, and keeping an eye on things in general.
How Are You Financing the Property?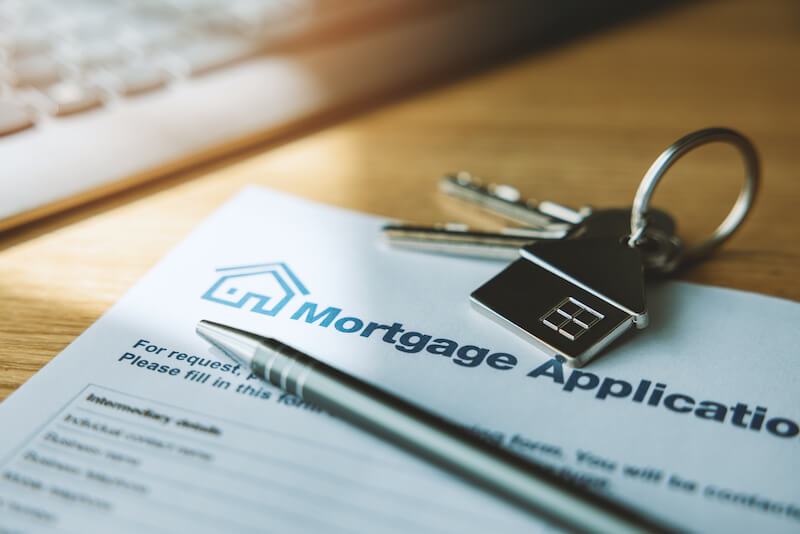 Owners must consider how they plan to finance their property investments. Ultimately, this may be the deciding factor when deciding whether it will be best to live onsite or not. Some types of loans might not be available if owners plan to convert a home and still live on the property. Other types of loans might not be an option for investors who don't claim a unit for themselves.
Converting a single-family home into one with multiple units is likely to be more affordable for investors. However, some lenders might not approve a loan for the project. That being said, buying a multi-family property can be more expensive up front, but there are certain financial incentives for both off-site investors and live-in landlords.
Investors will typically need a higher down payment than owner-occupants. Those buying a property who don't plan to live there will have to meet different criteria to qualify for a mortgage. Traditional investors living off-site may need to put down 25% and may be paying a 5% interest rate. However, an owner-occupant might put down as little as 3% and may get an interest rate in the 4.25% range. While these small numbers may not seem significant, the savings add up.
Investors will also realize a few benefits to having a traditional mortgage, including:
Mortgage interest deductions
Depreciation deductions
Claiming legal fees as tax deductions
Travel cost deductions
What Are The Zoning Regulations in Your Area?
Research the zoning laws in the state and municipality where the property is located to find out whether a home you plan to convert is zoned for a multi-family home. Local governments often create zoning and land regulations that encompass different housing types. Some places may not differentiate between single-family homes converted into two or more units, but many will.
If the property is not currently zoned for multi-family housing, investors will need to look into having their zoning status legally changed. Those buying a new property with several units will already be zoned appropriately for multiple tenants. The process of getting a property rezoned will differ around the country. It could ultimately be a deciding factor in whether investors buy new or convert a current single-family home.
Multi-Family Housing: Buy New or Convert?
There are many things to consider before investing in property with the intention of renting. What is the financial plan? Will you live onsite or be a hands-off landlord? Is the location zoned for multi-family housing, and how close will those tenants be to your front door? These are all key points to consider before moving ahead with plans to invest in or convert a property to house multiple people.
Middlesex County Multi-Family Property Resources
Should You Live in Your Multi-Family Rental Home? - Coming Soon!