The TRUE Cost of Selling Your Home in New Jersey: How to Avoid Surprise Costs & Fees
Posted by Rob Dekanski on Friday, April 14, 2023 at 1:33 PM
By Rob Dekanski / April 14, 2023
Comment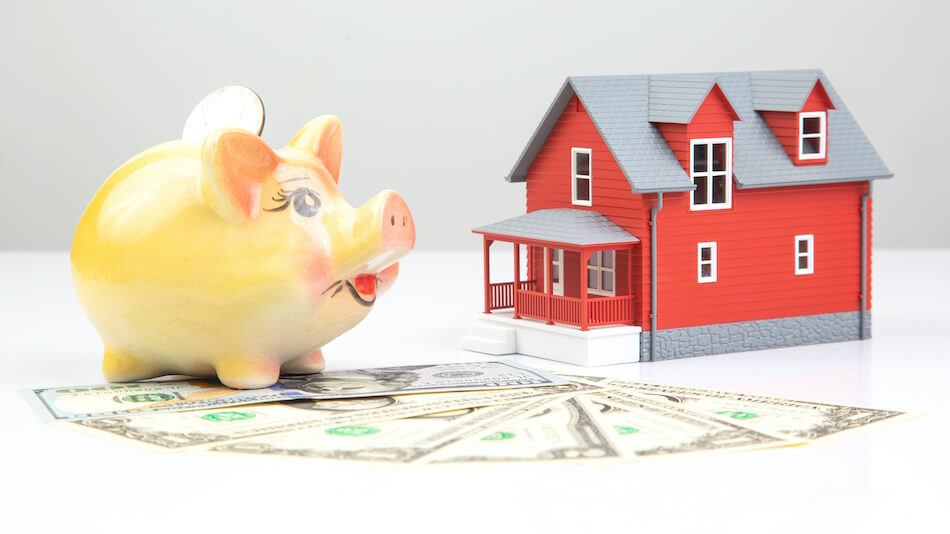 Selling a home can be an exciting and potentially profitable experience, but it's essential to understand the true cost involved. When selling a home in New Jersey, the cost goes beyond just the real estate agent's commission. There are additional expenses that homeowners should be aware of when putting their house on the market. From closing costs and home repairs to staging expenses and taxes, the cost of selling a home in New Jersey can add up. By understanding the possible costs, you can better prepare yourself and make informed decisions that will help you get the best purchase price on your home.
For informational purposes only. Always consult with a licensed real estate professional before proceeding with any real estate transaction.
Sell Your Home With
Robert Dekanski.
Maximize the value of your home with the Robert Dekanski Team. Schedule your consultation today and experience a hassle-free home selling process with the best real estate team in New Jersey.
Average Cost To Sell A House In New Jersey
When you're aware of the potential costs of selling your New Jersey home, you can prepare and get the most for your money. With some smart planning and preparation, you can make sure that your home selling costs stay within budget and help increase your sale price. The biggest expenses related to selling a house in New Jersey include marketing costs, insurance fees, staging costs, listing fees, and property taxes. These can add up, but they also help make sure you're getting the best possible offer for your home.
For example, staging your home before putting it on the market is a great way to increase its value and attract more potential buyers. Additionally, advertising your listing through multiple channels will help get the word out about your home faster than relying solely on one online listing. Finally, researching local tax laws and regulations ahead of time can help you make sure there are no surprises when it's time to close. Though it can sound like a lot to juggle, having an experienced real estate agent in your corner makes the process extremely simple and well worth their commission and fees.
| Typical Homes Selling Expenses | Estimated % of Sale Price |
| --- | --- |
| Getting Your Home Ready | 2-3% |
| Realtor Commissions & Fees | variable |
| Negotiable Items & Buyer Incentives | 1-3% |
| Closing Costs | 1-3% |
| Moving Costs | 1-2% |
| Total | 10-17% |
Realtor Commission and Fees
When selling your home, one of the most important decisions you'll make is choosing a real estate agent to represent you throughout the home sale. Your agency selection should be based on factors such as their experience and expertise in the local market, property valuation accuracy, and marketing strategy.
A good agent will help ensure that all tax liabilities are taken care of while also providing guidance throughout the offer negotiation process. Having an experienced professional by your side can save time and money, help navigate home-selling mistakes you must avoid, and offer you peace of mind that your best interests remain protected.
The real estate agent's commission is one of the larger costs of selling your home, but for good reasons. The cost can be easily justified by the increased sale price when working with a great agent, who often provides more than 100% of your return on investment.
| New Jersey Realtor Fees | % of Sale Price |
| --- | --- |
| Listing Agent Fee | variable |
| Buyer's Agent Fee | variable |
| Total Cost | ~5.1% |
Closing Costs and Other Administrative Expenses
Many homeowners fail to consider all the true costs associated with selling their homes, leaving them unprepared at closing. Beyond the real estate agent's commission and fees, there are additional expenses that may come up during the sale process:
Marketing Expenses: To make sure potential buyers know your property is available, you may have to invest in marketing your home, but this may be included in your real estate agent's commission. This includes online listings as well as print materials like flyers or billboards, depending on what works best for your area.
Home Inspection: Home inspections are essential for any real estate transaction. Buyers will want an inspection done before making an offer, and it's important to factor in those costs when figuring out how much money you'll need at closing.
Staging Costs: Staging your home prior to listing it is another expense many people overlook, but it can often help increase its appeal and get more offers from interested buyers. Your agent can help you understand how to stage your home like a pro & maximize your profits.
Title Insurance: Title insurance protects both buyers and sellers against title defects like unpaid taxes or other liens that could affect ownership rights down the line. It's not required in every case but should definitely be considered if either party wants extra protection in case something comes up after closing day.
Tax Implications: Depending on where you live within New Jersey, there may also be tax implications involved with selling your home, such as capital gains taxes or local transfer taxes, that must be accounted for when calculating the total cost of the sale.
Knowing all these factors ahead of time can save homeowners from surprises, so it pays to do some research about what types of expenses might come up during a real estate transaction.
Moving Costs and Other Considerations
Although it isn't directly connected with your home sale, be sure to prepare for a move to your new home by budgeting for any necessary expenses. Some of the main costs to consider include hiring a moving company, purchasing packing supplies, covering transportation costs, and paying fees for disconnecting and reconnecting utilities. Additionally, it's important to budget for unexpected expenses that may arise during the move, such as repairs, cleaning, or storage fees. By creating a detailed budget and sticking to it, you can make the moving process less stressful and avoid financial surprises.
Don't Leave Money on the Table When Selling Your Home
When selling a home in New Jersey, you want to get the most out of your investment without losing money in the process. Preparing your home for sale is one way to ensure a successful outcome. This includes making any necessary repairs, deep cleaning your home, and staging it to make it more attractive to potential buyers. You should also consider tax implications when setting an asking price or negotiating offers, as well as inspection fees if requested by interested parties.
Marketing strategies are another important factor when trying to maximize profits from a New Jersey home sale. Investing in online listings with high visibility and quality photography could help you attract a much larger pool of prospective buyers than traditional methods such as print advertising alone.
Invest in Selling Your Home for the Best Profit
Selling a home in New Jersey can come with a variety of costs that homeowners should be aware of before entering the market. Beyond the obvious expenses, such as realtor commissions and closing costs, there are also other fees like home repairs, staging, and marketing to consider. To accurately estimate the true cost of selling a home in New Jersey, it's important to research local market trends and consult with a real estate professional who can provide guidance on pricing, budgeting, and where to invest to get the best sale price on your home.
For informational purposes only. Always consult with a licensed real estate professional before proceeding with any real estate transaction.
Sell Your Home
With
Confidence.
Sell Your Home With the
#1 Real Estate Team in New Jersey.
Ready to sell your home for top dollar? Let the Robert Dekanski Team handle it all. Contact us now to schedule a consultation and take the first step towards a stress-free home selling experience with the best real estate team in NJ.
Sell Your Home With Robert Dekanski Today