How to Design an Outdoor Living Space to Fit Your Lifestyle
Posted by Rob Dekanski on Wednesday, September 18, 2019 at 9:51 AM
By Rob Dekanski / September 18, 2019
Comment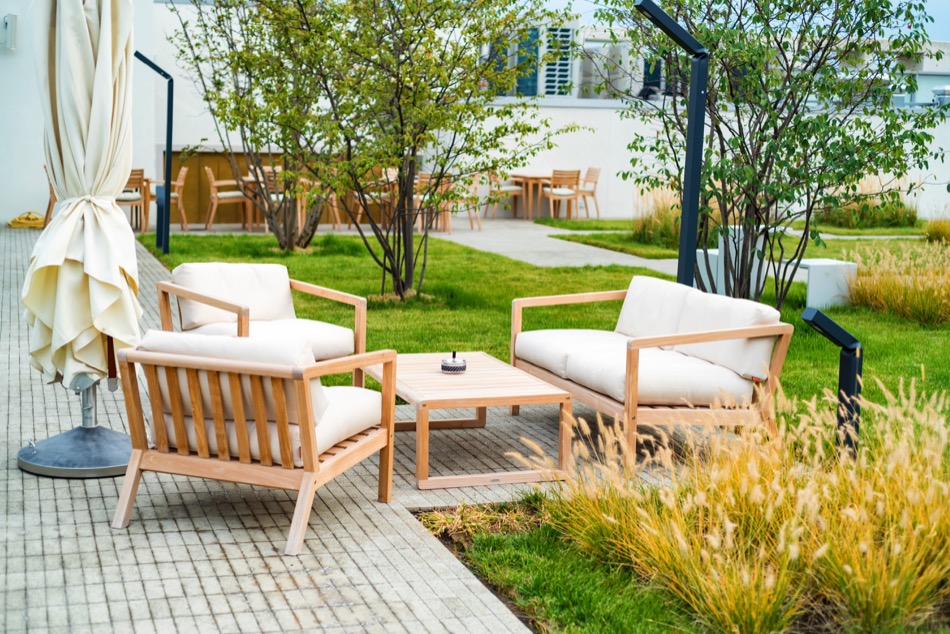 Outdoor living spaces are very popular because so many people enjoy spending their time outside. A great outdoor space may also help sell a home faster. If you're going to design a living space outside, it's important to make that living space meet your needs. Setting goals, using the right materials and providing shade and shelter are all some of the steps that you'll need to take in order to make your outdoor living space right for you.
Decide Your Goals for Your Space
Before an outdoor living space can be properly designed, the homeowner must first decide what their goals are for the space. For example: if the homeowner plans on serving food outside and would like to eat many meals in their outdoor living space, they may also enjoy cooking outside. This would require the homeowner to install an outdoor kitchen.
If the homeowner plans to spend their time lounging, talking to friends and enjoying the peace of their backyard, they may instead want a fire pit, lounge area, and maybe even a place for watching television. Having goals in advance can help the homeowner design the space that's right for them.
Choose Deck Material that You Can Manage
Many outdoor living spaces are built up on decks. Homeowners who are going to build a deck to create their outdoor living space should choose the right materials.
Decades ago, standard decks were made from pressure treated wood. Today, decks may be made of composite decking or various types of lumber. Composite decking lasts for a long time and never needs to be refinished. It is often the preferred material for homeowners who have little time to dedicate to refinishing and other maintenance.
Wood decking can be warmer and has a natural grain that many homeowners appreciate. However, wood deck material must be refinished regularly or it will not stand the test of time. Homeowners who choose natural wood for their deck must be prepared to refinish it every three to five years to keep the deck in good condition.
Know When to Hire a Contractor
A good contractor will be familiar with building code regulations and other factors that can help them design a good deck. Knowing when to hire a good contractor is important. When plumbing or a gas line needs to be installed, or when a deck is being built from the ground up, it's important to work with a licensed contractor.
Provide Shade and Shelter
Outdoor living spaces need shade and shelter to be useable on sunny or rainy days. In some cases, this shade might be provided by large trees or shrubs. Shelter from rain can be acquired from a canvas coverup. Homeowners can work with their contractor to determine which type of shelter is best for them.
Fill It With Comfortable Furniture
Comfortable furniture is a must-have for outdoor living spaces. Outdoor furniture has come a long way, and the latest types of outdoor furniture are both comfortable and attractive. When selecting the type of outdoor furniture they want, homeowners should choose furniture that matches the rest of their outdoor living space. Outdoor furniture presents an excellent opportunity to add pops of color to the outdoor living space.
Know When to Stage
Outdoor living spaces are impressive to Ocean County home buyers and guests. Staging can make the space even more impressive, which can be helpful when planning for parties or when putting the home up for sale. Staging the outdoor living space might involve cleaning the furniture and the floors, weeding the landscape in the area around the space, and setting out drinks, flowers or food for people before they arrive. Adding these little touches can make the outdoor living space that much more attractive to anyone who sees it.