DIY or Hire a Professional? A Guide for Homeowners
Posted by Rob Dekanski on Wednesday, April 17, 2019 at 2:10 PM
By Rob Dekanski / April 17, 2019
Comment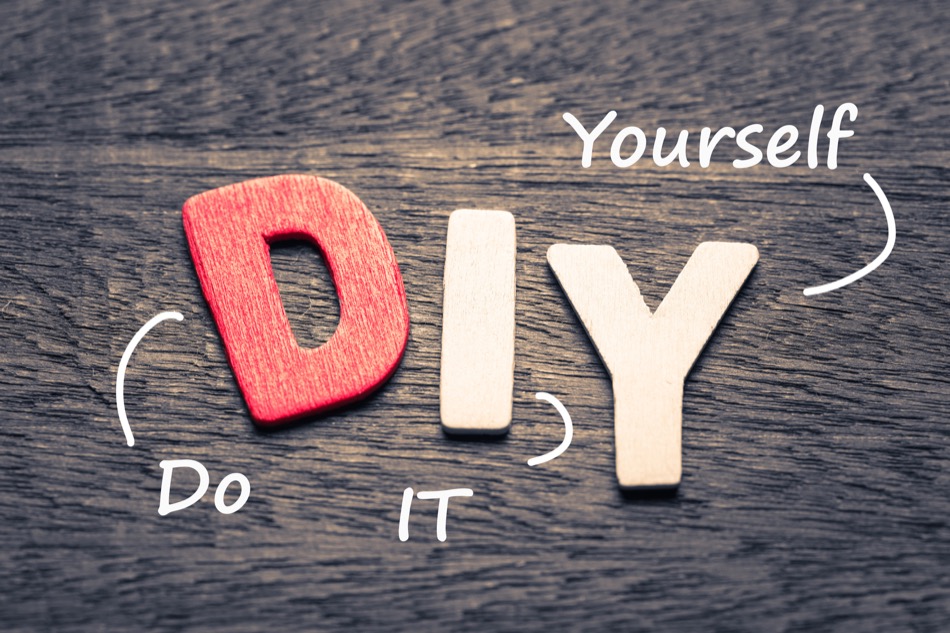 Home improvements need to be done right, or they can devalue a home. Sometimes, homeowners are capable of doing their own home improvements, but other times, the home improvement needs to be done by a qualified contractor. When thinking of selling a home, homeowners often need to decide.
If you're a homeowner who would like to perform some of your home improvements on your own, here's what you need to know. Proceeding with caution can help you avoid a disaster that could lead to problems with your home's value.
When is DIY a Good Idea?
A DIY is a good idea when it's well within the homeowner's capability. There are many factors homeowners must consider when they're trying to decide if a DIY project is right for them.
Safety When DIYing Your Home
Does the homeowner have the right tools and knowledge to do the job without hurting themselves? If the homeowner performs this task, will the home become damaged in such a way that it is unsafe? Knowing the answers to these questions can help the homeowner decide if this project is right for them.
Skill Level When DIYing Your Home
Does the homeowner know how to do the job? Does the homeowner have the training it takes to do the job right, or does the job require no training? Often, there are videos and tutorials online that can help the homeowner decide if they have the right skills to perform a home improvement. Homeowners who are unable to decide if they know how to do a job can talk to a licensed contractor. Sometimes the contractor can help the homeowner decide if they're capable of doing the job on their own.
Tools When DIYing Your Home
Many Monroe NJ homeowners take on their own home improvement projects so they can save money. This only works if the homeowner has the proper tools. Often, the money that homeowners must spend on tools to do the job is more than the homeowner would spend on a contractor. Doing the research to find out how much must be spent on tools before the project begins can help the homeowner decide if a project is worthwhile.
When Should You Hire a Contractor?
Some jobs are best done by a contractor. Often these jobs are either too dangerous or involve too much risk for an inexperienced homeowner. For example, roof work can be very dangerous because of the potential for falling off the roof. In addition, a roof that is improperly installed or repaired could lead to water and structural damage to the home. For roof repair, most homeowners are better off contacting a contractor, instead of doing it themselves.
In addition, major work like roof installation often requires a permit. Contractors know how and when to get a permit, which could be another reason why it's a good idea to hire a contractor for major home improvements.
I've Decided I Need a Contractor: What Now?
When hiring a contractor, it's critically important to ensure that the contractor you hire is capable, reputable, and experienced. A good way to find a contractor is by getting referrals from friends and family members who have had good experiences with their contractors. Once you've narrowed your choices to a few contractors, you can make your final selection by calling references, checking to ensure they're licensed, and by having in-depth conversations with the contractor about your home improvement project.
Always sign a contract, and inquire about whether the contractor will be getting a permit, if one is required. Unpermitted work can make a home harder to sell, and can also devalue the property. Vetting your contractor properly and hiring the right professional can make your home improvement experience more satisfying all around.