Fun Things to Do in Elizabeth, NJ
Posted by Rob Dekanski on Monday, August 30, 2021 at 11:16 AM
By Rob Dekanski / August 30, 2021
Comment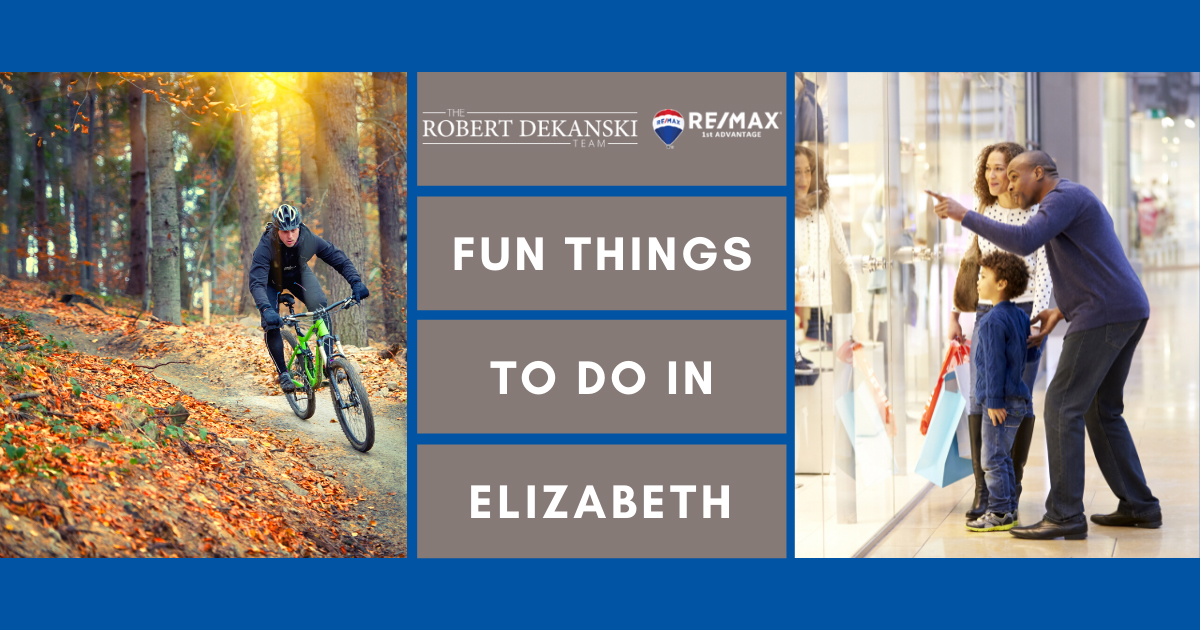 The Elizabeth community is only 30 minutes from New York City by train. However, this small city also has its own popular attractions. Residents never have to go far from their Elizabeth condos and townhomes to find a good way to spend the day. From outdoor adventures to shopping, restaurants, galleries, nightlife, and more, there's something here for everyone. Read on to learn more about some fun things to do in Elizabeth, New Jersey.
Elizabeth Outdoor Adventures
Elizabeth is perfectly positioned to allow residents to enjoy fresh air in a park or in the mountains. For those looking for a variety of outdoor activities, Elizabeth is the perfect place to call home.
Parks
Popular Elizabeth Parks
Warinanco Park
Mattano Park
Phil Rizzuto Park
The parks in Elizabeth are great for those who want to get outside for the day. Warinanco Park is a 205-acre park that has numerous amenities. The Warinanco Sports Center becomes an ice skating rink in winter, with other sports facilities the rest of the year. Visitors can also rent paddle boats during the summer. Throughout the year, playgrounds, running fields, and turf fields are open for public use.
Mattano Park is a slightly smaller park that has green fields and views of the Elizabeth River. Many visitors lay out a blanket during the summer and enjoy a picnic. There's also a skate park, ball field, and playground for use.
Phil Rizzuto Park is only 10 acres, but it offers a variety of physical activities. Soccer fields, fitness trails, and a playground are available. There's an outdoor parcourse, which provides visitors a fun and exciting way to get in their physical activity for the day.
Hiking & Biking Trails
Popular Elizabeth Hiking & Biking Trails
Hemlock Falls
Watchung Reservation History Trail
Openwood, River, Lenape, and Overlook Trails Loop
Since Elizabeth is so close to mountains, it's easy to find hiking and biking trails in the area. Hemlock Falls is a popular moderate, yet rocky, hike. Spanning 6 miles, visitors can take in beautiful views of the area from historic Washington Rock.
The Watchung Reservation History Trail is another popular moderate hike in the area. At 6.3 miles, visitors should expect to spend several hours on the trail. While hiking, visitors can take in plenty of wildlife and a beautiful lake.
The Openwood, River, Lenape, and Overlook Trails Loop is a flat, easy 4.3-mile loop. It's incredibly popular with hikers and bikers of all skill levels and ages. Many residents walk their dogs on the trail, as well.
With the numerous outdoor activities available to residents throughout the year, it's easy to stay active and healthy. Even in the winter, trails and biking areas are still open.
Elizabeth Shopping
Elizabeth Shopping Destinations
The Mills at Jersey Gardens
Broad Street
Those wanting to shop until they drop will love the shopping options that are available in Elizabeth. The Mills at Jersey Gardens is the largest and most popular mall in the area. As a Simon Mall, one can expect the same attention to detail and amenities that are available at other Simon Malls. The mall is often referred to as just Jersey Gardens by locals. The two-story indoor outlet mall features world-renowned brands like 3D Innovation, Abercrombie, Adidas, Bath and Body Works, Clarks, Disney Outlet, Express, and more. Visitors can make an entire day out of their visit by catching the latest Hollywood movies at the AMC theater.
Broad Street is home to quite a few shops, many of which focus on clothing and fashion. Some of the stores available include Fashion House, Style Image, Fabco Shoes, Shoppers World, Easy Pickins, and Cici Boutique. The street is right next to Elizabeth Station, making it easy to get to via public transportation. Restaurants are interspersed with the shopping destinations, and the Ritz Theatre is one street over, making this a great place to spend a day out on the town.
Elizabeth Restaurants
Popular Elizabeth Restaurants
Valenca Restaurant
Noches De Colombia
Tropicana Diner and Bakery
When it comes to living in or visiting Elizabeth, dining out is a must, thanks to the fantastic options available. The restaurants offer a range of tasty cuisines and a superior level of dining. First on the list is Valenca Restaurant, which has been a staple in the community since 1989. Traditional Portuguese dishes are a staple of the menu, alongside delectable steak and seafood. The restaurant has expanded over the years to accommodate up to 400 guests in its four dining rooms and banquet hall. The restaurant also offers a take-out menu, bar and grill, and its own liquor store.
Noches De Colombia is a local restaurant that features the best Colombian dishes one could ask for. The family-owned and -operated restaurant opened its doors two decades ago after migrating to the United States. The environment is comfortable, and the food is as authentic as it gets. Try out the tropical cocktails and freshly-squeezed juices.
Tropicana Diner and Bakery cooks love into every dish and bakery item. From fresh breads and desserts to authentic Latin American meals, guests can enjoy a range of dishes that satisfy their taste buds. The inviting atmosphere welcomes individual diners and large parties alike. With seasonal brunches, rotating specials, and late-night offers, there's something for everyone to enjoy at The Trop. If it's not already on the menu, guests are invited to choose a "build your own" option for everything from appetizers to burgers to pasta.
Arts & Culture in Elizabeth
Elizabeth is home to numerous venues that celebrate local and regional arts and culture. These venues are perfect for a day of reflection, a day out with friends, or a fun date.
Museums
Popular Elizabeth Museums
Liberty Hall
Grammy Museum
Two of the museums established in Elizabeth are definitely worth visiting at least once—if not more. Liberty Hall opened in 2000 and celebrates the history of the American Revolution. The hall is home to stories of governors, members of Congress, assemblypersons, philanthropists, and entrepreneurs that shaped the nation into what it is today. The hall is part of a 50-room Victorian mansion that was originally a smaller 14-room Georgian-style home. Educational programs, community events, rotating exhibits, and holiday celebrations regularly occur within the corridors of Liberty Hall.
The Grammy Museum in Elizabeth is one of the many Grammy Museum locations throughout the nation. The museum showcases the achievements of award-winning artists. It celebrates music throughout the decades and invites visitors to immerse themselves in different eras and genres. The museum even hosts classes for those who want to take their musical abilities to the next level.
Art Galleries
Popular Elizabeth Art Galleries
Gallery Aferro
Akwaaba Gallery
Elizabeth is also home to multiple art galleries. Gallery Aferro is an artist-owned alternative arts space. It was founded in 2003 and spans a 20,000-square-foot building. With two major public exhibition spaces, the collection of pieces on display regularly change to entice visitors to return to see the latest works. A studio resident program is also available throughout the year.
The Akwaaba Gallery is relatively new, having only opened its doors in 2019. Eclectic contemporary works of art are on display in the gallery. Mediums range from pottery to painting and photography. The gallery celebrates local, regional, and international artists. Visitors can expect to see rotating works of art and free public events throughout the year.
Dance & Theatre
Elizabeth Dance & Theatre Destinations
Ritz Theatre
Union County Performing Arts Center
For those who enjoy the performing arts, the theaters in Elizabeth put on lovely performances. The Ritz Theatre is a rare double-decker theatre in New Jersey that can seat over 2,800 visitors and park nearly 2,000 vehicles. Performances range from regional productions to the occasional national performance. The Ritz Theatre has received over a dozen awards for its excellent acoustics.
The Union County Performing Arts Center is a historic theatre that was constructed in the early 1900s. Performances at the theatre include multicultural, children's, and local productions. The theatre is home to "The Biggest Little Wurlitzer," a 500-pipe theatre organ whose history and musical merit have earned it a spot on the National Registry of Significant Instruments.
As one can see, Elizabeth offers many opportunities to treat the eyes, ears, and mind. Visitors and residents can enjoy history, performances, and artwork at their leisure.
Elizabeth Nightlife
Elizabeth Nightlife Destinations
Mr. East
BarCode
Chupitos
For those who enjoy a small city with a large nightlife scene, Elizabeth delivers. Mr. East is a Miami-style venue that brings the party to life every weekend. The nightclub is upscale and provides all guests with the VIP treatment they deserve. Local and world-renowned DJs grace the nightclub every Friday and Saturday night.
BarCode is a unique nightlife venue that welcomes local, national, and international DJs. The club features a swimming pool directly under the DJ, in addition to pool tables and mini bowling. However, no one is permitted to document their visit to BarCode. All phones are sealed in a pouch upon entry. Only professional photographers are permitted to take pictures of the event.
Chupitos is a laid-back American and Latin American bar and restaurant. For those who want to have a night out without all of the frills of a nightclub, Chupitos is the answer. Live music and craft cocktails produce a wonderful atmosphere for a relaxed night out.
Discover All This and More in Elizabeth Today
There's clearly plenty for Elizabeth residents to do throughout the year, and all right at home. Residents can easily plan a new activity every weekend. Whether one wants to get outdoors and stay inside, there's an activity to meet everyone's unique tastes. Combined with proximity to New York City, the luxurious Elizabeth homes, and the convenience of the mass transportation, what's not to love about living in Elizabeth?
Buying or Selling
an
Elizabeth Home?
Work With the
#1 Real Estate Team in New Jersey Now!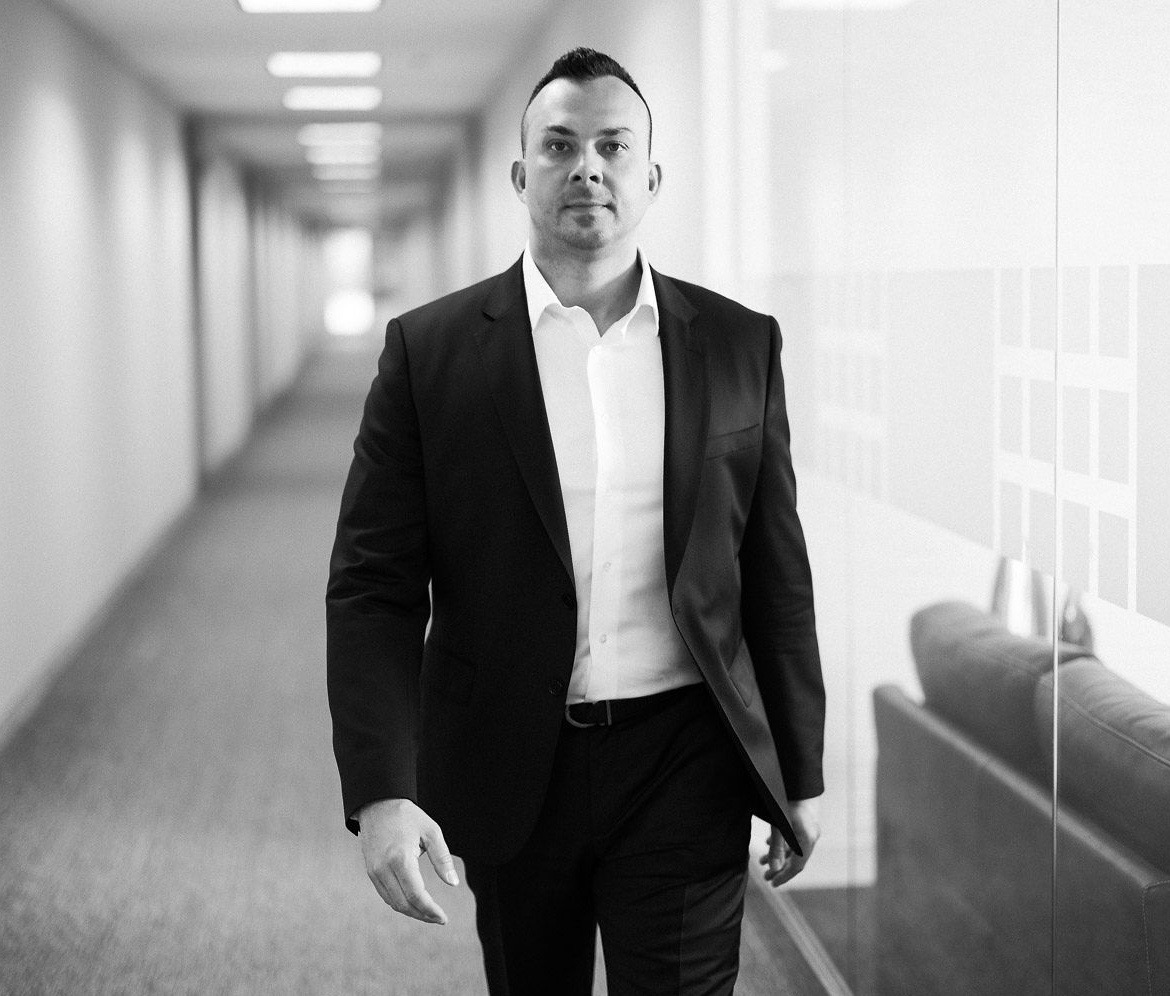 Read Our Things to Do Guides For Each City Below