Energy Efficient, Eco-Friendly Upgrades That Pay You Back
Posted by Rob Dekanski on Thursday, October 4, 2018 at 11:49 PM
By Rob Dekanski / October 4, 2018
Comment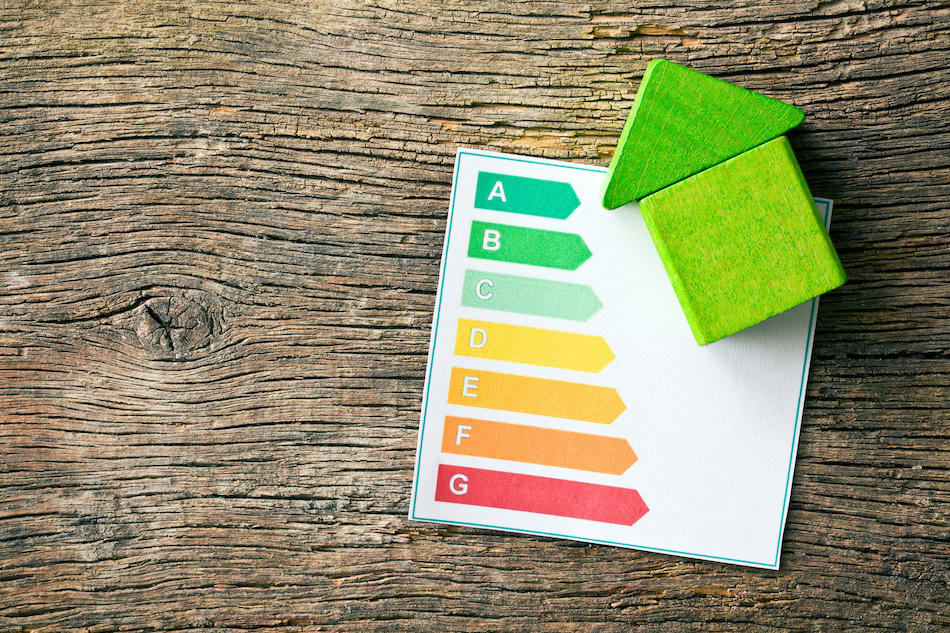 Energy efficiency is important for many modern homeowners. By installing eco-friendly appliances and fixtures, many homeowners are able to increase property values and reduce their utility bills. Here's what Avenel homeowners need to know to get started.
Low-Flow Fixtures
Many years ago, low-flow toilets got a bad reputation for not working properly. The first low-flow toilets to hit the market were ineffective because they often required two flushes to get the job done. Those days are over.
Modern low-flow fixtures are just as functional as traditional fixtures, but can reduce water usage by hundreds or thousands of gallons per month. Since many low-flow fixtures are relatively inexpensive to purchase and install, it doesn't take homeowners long to reap the rewards of the installation.
ENERGY STAR® Appliances
New appliances can be fun, and they can also save homeowners a lot of money! ENERGY STAR® is a program that certifies some of the most efficient products and appliances on the market today. Buying all ENERGY STAR® appliances can help homeowners save money by reducing their household's dependence on electricity, gas and water. New appliances can also help homeowners stage parts of their house where the appliances are installed, which can lead to bigger offers when the time comes to sell.
Heat Pump
Heat pumps move heat instead of generating it, so they're typically more efficient at controlling the temperature inside the home. Heat pumps are especially effective when used in mild climates.
The best heat pumps are those that come with the ENERGY STAR® label. Homeowners who want to reap the full benefit of a heat pump installation can do so by hiring a licensed contractor. A licensed contractor can ensure that the heat pump is properly sized for the house, which can save energy, and can also ensure that the heat pump is installed according to code.
Reclaimed Wood Flooring
Reclaimed wood is sustainable and beautiful at the same time. Many homeowners love reclaimed wood because of its character and rustic appearance. Reclaimed wood can come from a variety of sources, including from reclaimed wood dealers and flooring contractors. In some cases, homeowners are even able to get reclaimed wood from an antique house or barn where the wood will be demolished if it is not removed. When collected directly from the site, reclaimed wood is an affordable flooring material that adds value while reducing the financial cost of buying all new flooring.
Low-E Coating
Inefficient windows can cause homes to heat up inside during the summer, and lose heat during the winter. To fix this problem, some homeowners will replace their windows with energy-efficient models. While there's nothing wrong with installing new windows, they're expensive, and it can take many years for homeowners to recoup their money.
However, low-E coatings can help improve a window's energy efficiency without incurring the full cost of replacing the windows. Homeowners who find that their home's interior temperature fluctuates wildly may benefit from a low-E coating to prevent heat gain and heat loss at certain times of the year.
Cool Roof
A cool roof is a roof that is white or a light color, to reflect the rays of the sun back out into the atmosphere. While dark-colored rooftops can heat up an attic to 150 degrees Fahrenheit or more during the summer, cool roofs dramatically decrease the interior temperature of the attic. In fact, some cool roofs keep their home's attic as much as 50 degrees cooler than roofs with dark shingles. This helps homeowners control the temperature of their home by reducing the burden on the home's HVAC system.
Solar Panels
Solar panels pay homeowners back in a variety of ways. By generating electricity through solar energy, solar panels reduce a homeowner's dependency on the electrical grid. In some cases, homeowners are even able to sell extra energy back to the electrical grid. In addition, homes with solar panels are proven to sell for more than homes that do not. In fact, some homes can sell for as much as $20,000 more if they have solar panels on the roof.
If you're a homeowner who would like to sell your home soon, or if you just want to reduce your household costs by using less energy, work with a reputable contractor. Doing this can help ensure that new appliances are installed properly and upgrades are performed to your specifications. It's also the best way to ensure that your home improvements will be acceptable to buyers when the time comes to sell.