Best Jobs in Franklin Township: 2022 Work Opportunities & Economic Guide
Posted by Rob Dekanski on Friday, September 17, 2021 at 11:23 AM
By Rob Dekanski / September 17, 2021
Comment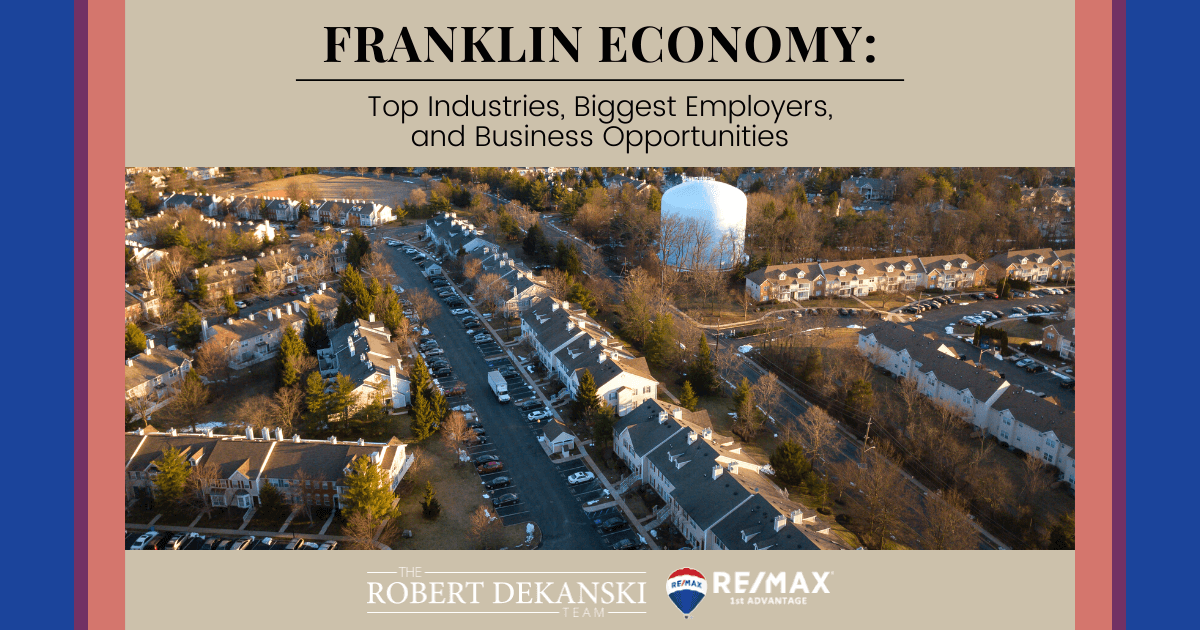 Located in Somerset County, New Jersey, Franklin Township was formed in 1745. Today, roughly 65,600 people make the Franklin community their home. The city can be found within the Raritan Valley area in the footprint of metropolitan New York, giving Franklin residents access to a world-class destination within about an hour of home.
Before moving to Franklin, it's best to conduct as much research as possible. The more a potential resident understands the economic layout of an area, the more well-prepared they are to maximize the experience. Whether searching for jobs or entrepreneurial opportunities, the following guide may prove helpful. Read on for an overview of Franklin Township's economy.
Franklin Industries
As part of the New York footprint, Franklin Township benefits from one of the greatest economic powerhouses in the world. Because of this, the community has a business and industrial scene far beyond what one might assume for a community of its size. New residents have an array of opportunities across many fields and specialties. The city has several manufacturing plants and research facilities in pharmaceuticals. The office scene includes insurance agencies and communications companies.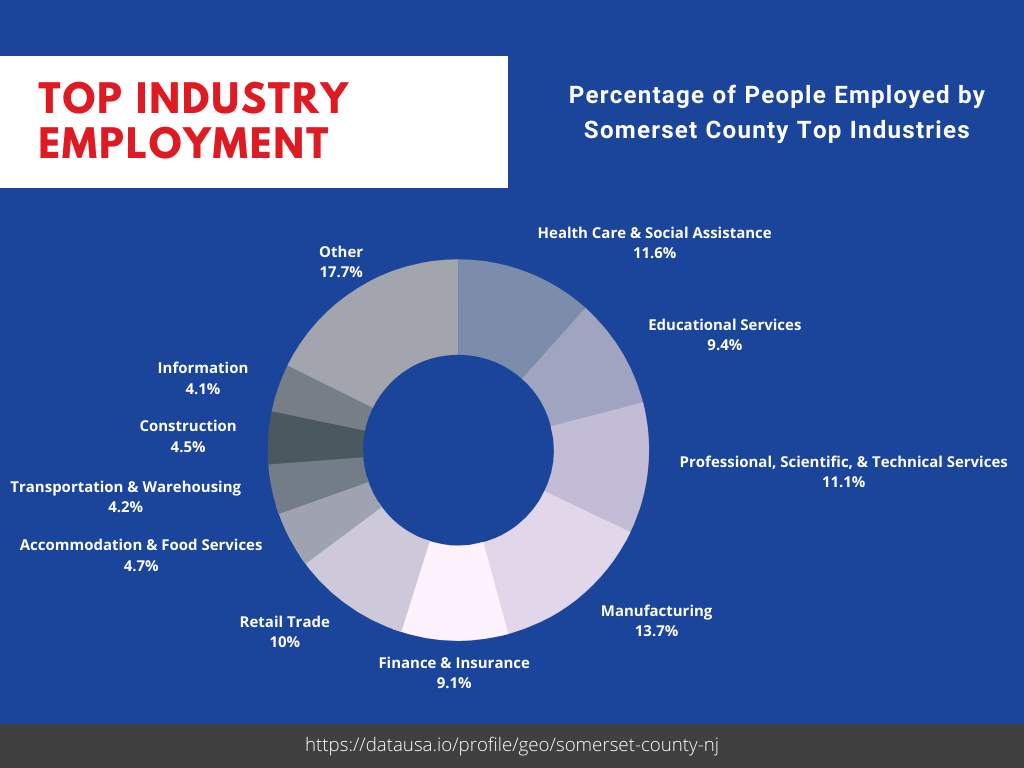 As with many areas around New York, transportation and logistics companies are a big part of the community. The Newark-Elizabeth Port is only about 36 miles away. Including Newark International Airport, there are six airports within 100 miles. Adding in highways and rail lines, employers in Somerset County have numerous methods for moving products worldwide.
Somerset County has about 176,000 people receiving paychecks. The largest industry in Somerset County, in terms of the number of people employed, is manufacturing, with over 24,000. Another 20,000+ employees work in fields related to health care and social assistance. At a close third, professional, scientific, and technical services account for 19,500+ positions. The highest-paying positions are information ($110K) and finance and insurance ($106K).
Top Industries in Somerset County
Manufacturing
Health Care & Social Assistance
Professional, Scientific, & Technical Services
Educational Services
Retail Trade
Finance & Insurance
Top Employers in Franklin
Understanding the largest employers within a community is a great way to start understanding the culture. Large employers influence civic leadership through donations and corporate responsibility initiatives. Their employees can extend that impact by interacting with the community in leadership and volunteer roles. Being part of the New York area, however, particularly complicates the matter.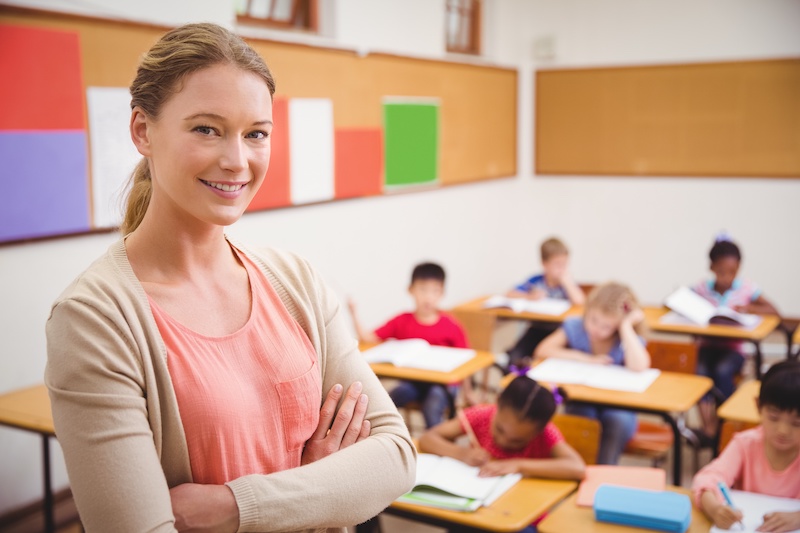 One of the largest employers in the community is the Franklin Township Public Schools. The organization provides education for all ages of school children, from kindergarten through high school. With a total of about 10 schools, the group educates around 7,150 youths via about 700 faculty. The median teacher salary is about $58K.
Staffing company Reflik may not be the largest company, with about 210 employees, but they have an average revenue of about $8.5 million. Founded in 2014, the organization connects companies with talented potential employees that can help them realize the best heights of success. NASP is a medical manufacturing, packaging, and sterilization specialist. They have about 175 employees and attain annual revenues of about $38.6 million.
SHI International is a business services company specializing in using technology to help clients improve. They provide cybersecurity, technology streamlining, and infrastructure consultations. Founded in 1989, they have around 4,000 employees and about $10 billion in annual revenue. The average salary of employees is about $54K.
Outside the Franklin Township, there are several large employers in Somerset County. Many people living in Franklin commute to work locations in nearby cities. Verizon Business has more than 4,000 positions in nearby Basking Ridge. Robert Wood Johnson University Hospital has about 1,500 people on staff in the Bridgewater community. Janssen Research & Development has about 2,000 people working in biotechnology research in the Raritan community.
Additional Large Companies in Franklin Township
Plurbius International
Sussex Bancorp
Melillo Consulting
East Weste Connection
Franklin Economy Facts and Figures
As part of the New York metro area, the community of Franklin Township has experienced consistent population growth and a strong economy. The city has an unemployment rate of 6.8%, slightly higher than the U.S. average at 6%. Future job growth in Franklin is expected to be around 23.7%, which is lower than the nationwide average of 33.5%.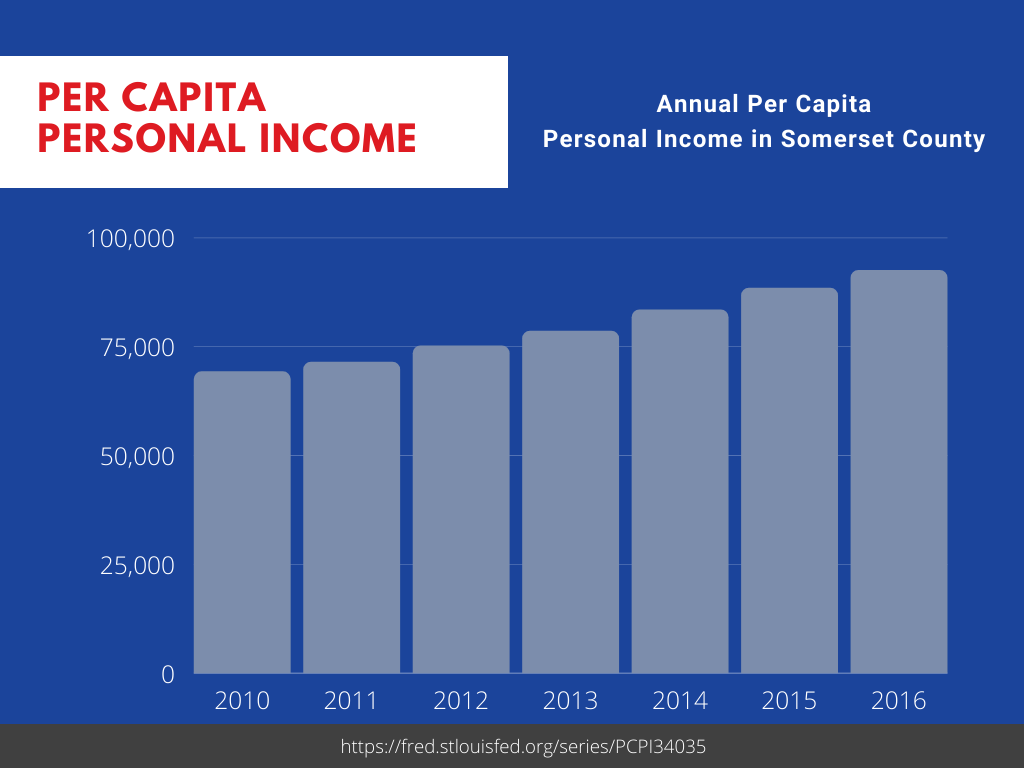 Residents are likely to save money on sales taxes. The rate for the community is 6.6%, which is lower than the national average of 7.3%. However, the income tax rate is a bit higher than the U.S. average at 5.5% versus 4.6%.
In addition to information about salaries and income, it's also important to consider the cost of living. Using an index where 100 is the average city, the overall cost of living for Franklin Township is 126.5. That means people within the city will pay about $126.50 for goods and services that would cost about $100 in the average city. New residents will pay about 5.4% more for grocery costs.
Utility costs and miscellaneous costs are about 15% and 18.9% more than the average, respectively. Transportation costs are 45.3% more expensive, in part because of the large number of long-distance commuters in the community. The average resident spends about 33.7 minutes driving to work in the morning, compared to the typical 26.4-minute drive. Housing costs are 142.4% greater, with median housing prices at $329K. U.S. median costs, on the other hand, are about $231K.
Renting a one-bedroom apartment in the city will cost about $1,600, while similarly sized rentals in the state are about $1,200. Renting a four-bedroom house will cost about $2,700, which is greater than a similar rental in the U.S. for around $1,800.
The median home price in Somerset County is about $400K. Housing in Franklin averages around $300K–$350K, making it possibly less expensive for the area, but still higher than the U.S. median range of $200K–$250K. Of course, this also depends on the home; Franklin luxury homes can easily top $1 million, while condos in Franklin can be found for less than $200K.
Make Your Home in Franklin, New Jersey
Franklin Township can be a great place to live, with many opportunities across multiple fields. Many residents find work in the town, while others commute to cities around the region. Regardless of the decision to relocate, the first step is always conducting research. While the economic picture is not everything, it's definitely an important part of the consideration.
Read Our Economy Guides For Each City Below