Franklin Township School District Guide: Back to School in New Jersey [2022]
Posted by Rob Dekanski on Wednesday, September 15, 2021 at 10:42 AM
By Rob Dekanski / September 15, 2021
Comment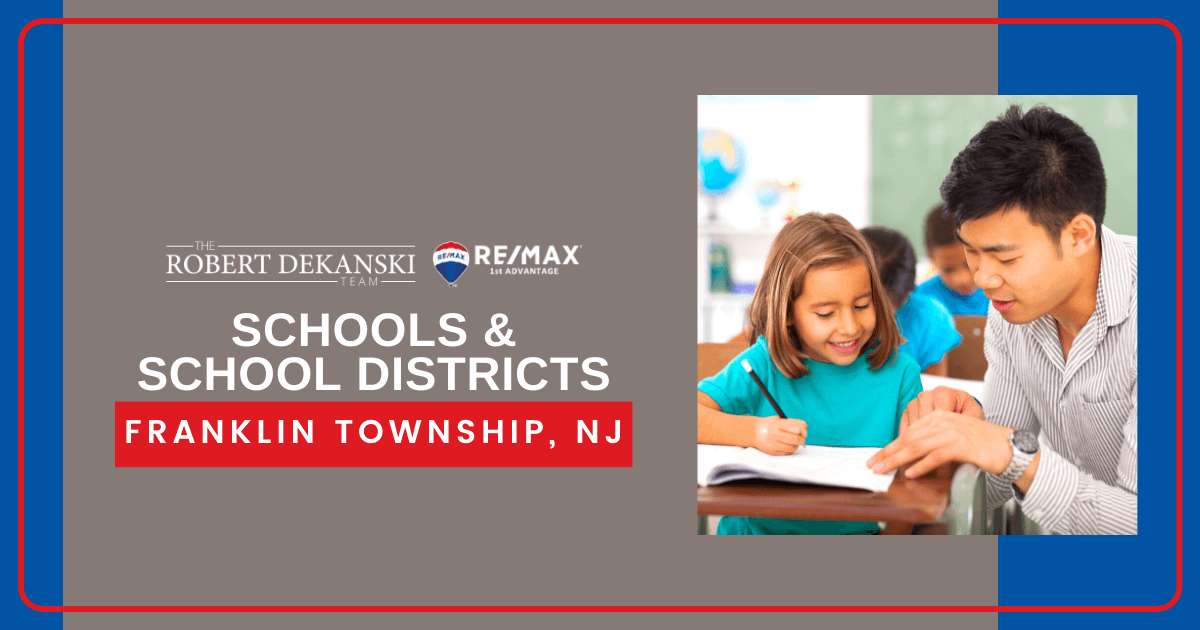 While shopping for new homes in Franklin Township, many people also want to know which school district serves their new neighborhood. People who move to Franklin Township have access to several public schools, charter schools, and private schools for students ranging from pre-K to 12th grade. Nearby colleges and universities make it possible to pursue higher education while living in one of Franklin's new construction homes. Continue reading to learn all about education in and around Franklin Township.
Public School Districts Serving Franklin Township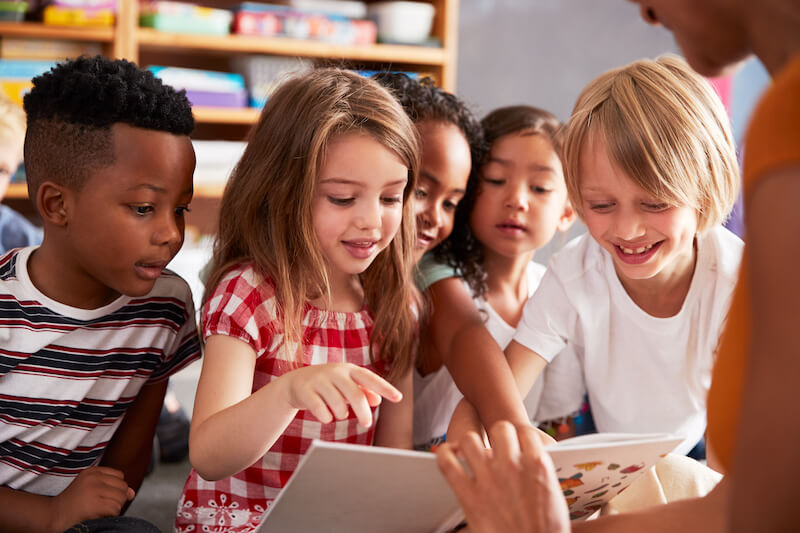 Franklin Township Public Schools serves students throughout the township and in surrounding areas. Students from adjacent towns will need to complete a waiver before they can enroll in Franklin Township schools.
The entire district currently has about 7,200 students enrolled in classes from pre-K to 12th grade. Nearly 700 full-time teachers are on staff, which suggests a student-to-teacher ratio of 10 to 1. The district has 10 schools on its roster.
While there is only one high school in Franklin Township, it provides all of its students with the ability to engage in extracurricular activities. Students can play sports, learn a band instrument, explore the arts, and join various clubs.
Franklin Township Charter Schools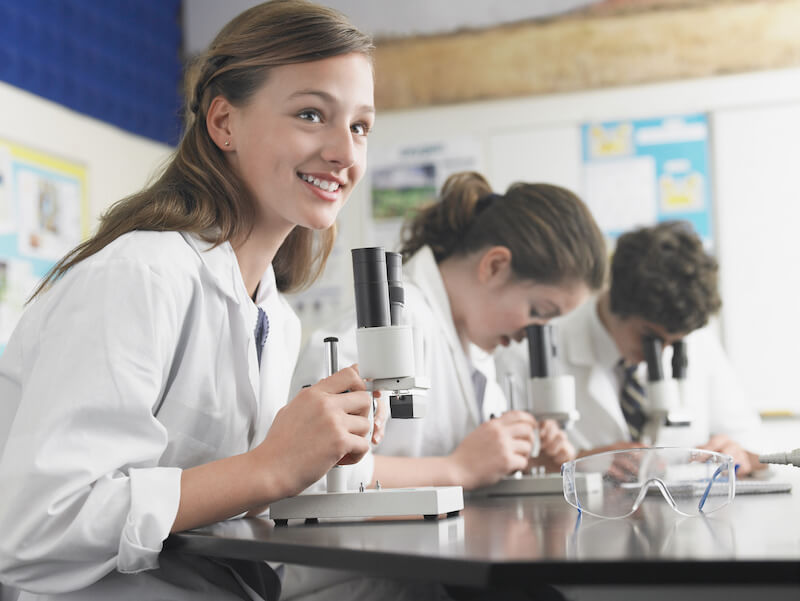 In Franklin Township, there are currently three public charter schools in which students can enroll. These charter schools are publicly funded schools held to the same education standards as other public schools. The difference between charter schools and public schools is that charter schools have the ability to design teaching methods independently. Before enrolling in these schools, the parent or guardian of the student must complete a transfer form and complete any other steps that the district requires.
Thomas Edison EnergySmart Charter School is dedicated to incorporating renewable energy lessons into its curriculum. Therefore, the curriculum is largely focused on NJEM. Students from kindergarten to 12th grade are eligible to enroll. Currently, the school has over 500 students. Thomas Edison EnergySmart Charter School also offers a dual enrollment program with Raritan Valley Community College. This allows students to graduate to complete college credits while enrolled in high school.
Central Jersey College Prep Charter School currently provides education to over 1,000 students between kindergarten to 12th grade. The curriculum promotes college preparation in the form of 18 AP courses, 10 dual enrollment courses, and evening or weekend SAT prep courses. Students who take the dual enrollment courses can graduate with up to 30 college credits from Raritan Valley Community College.
The Barack Obama Green Charter High School introduces innovative concepts into a standard high school education to foster the next generation of life-long learners. Nearly 250 students are currently enrolled in the charter school. Students study past and present social issues to learn how to form connections within their local community and the world.
Franklin Township Private Schools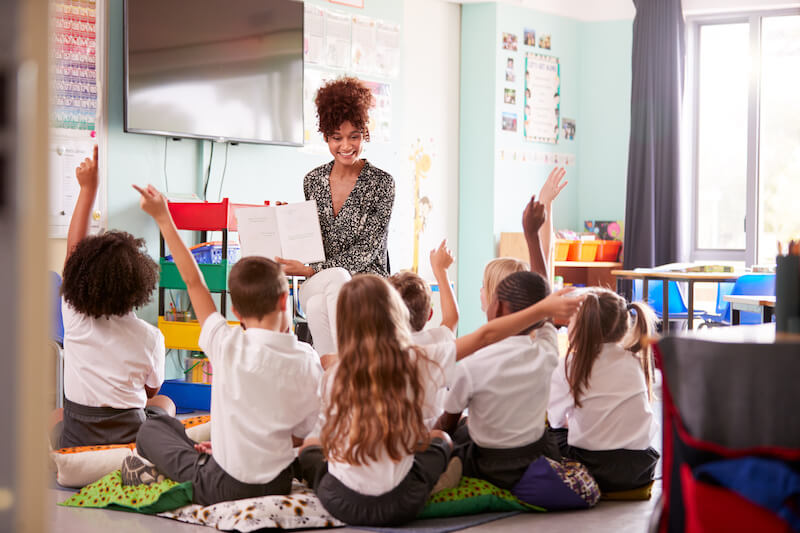 Currently, four private schools are in or near Franklin Township. The schools vary in size and type of education. Some schools are religiously affiliated, while others are not. Since these are not public schools, attendees are required to pay tuition.
Rutgers Preparatory School offers small class sizes to children from kindergarten to 12th grade. Over 600 students from 12 countries are currently enrolled. Over 50 languages are spoken on campus. The school prioritizes one-on-one interaction between students and teachers. Tuition ranges from $17,510 to $43,775 per year, depending on the grade level. Lunch is always included for all students. Students enrolled in elementary levels also gain access to morning programs and after-school care.
Elite Preparatory Academy has a 61,000-square-foot facility on 11 acres of land, where it educates over 200 students annually. Education at Elite Preparatory Academy has classes from kindergarten to 12th grade and is geared toward success in college. As a boarding school, students will live on campus throughout the year. Each dorm is fully furnished. The campus is monitored with 24/7 security. The rates for room and board begin at $20,000 per year. Additionally, the cost of tuition ranges between $36,000 to $45,000.
St. Matthias Elementary School provides education to students in kindergarten to 8th grade. Students receive standard primary and middle school education. Throughout the day, faith-based lessons are also incorporated into the curriculum. Tuition ranges from $2,900 to $23,000 per year, depending on the grade level the student is enrolled in.
Cedar Hill Prep School caters flexible learning strategies to each student. The school provides pre-kindergarten to 8th-grade education. Students will have the opportunity to explore various interests during their extracurricular activities during the day. On average, tuition costs between $1,400 to $1,900 each year.
Colleges and Universities Near Franklin Township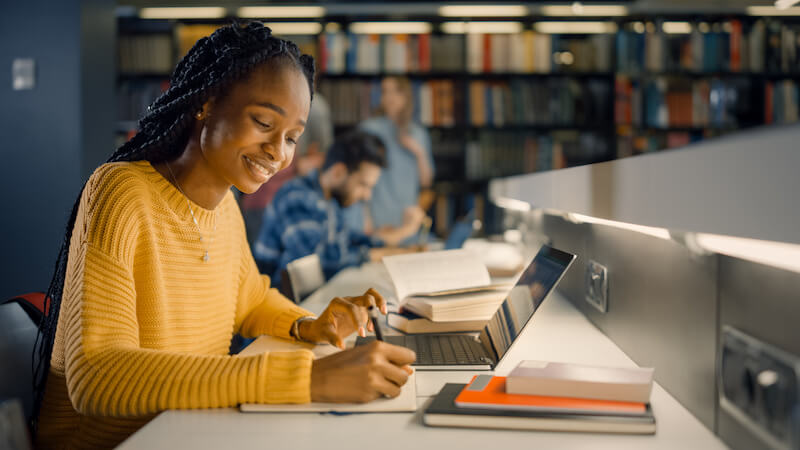 Several higher education facilities are available near Franklin Township. Rutgers University in New Brunswick is the closest university to Franklin Township. The school boasts an 80% employment rate for its alumni within six months of graduation. People living in Franklin condos and townhomes commute about 15 minutes to classes in New Brunswick. New Jersey residents can expect to pay $15,400 per year for tuition. Students who live on campus will pay additional rates for room and board.
The College of New Jersey in Mercer County has one of the highest graduation rates in the country. Over 85% consistently graduate from the school each year. In fact, the university remains in the top seven of all public colleges and universities across the nation for its graduation rates. The acceptance rate is 49%. Students may choose from a variety of NJEM and liberal arts majors. New Jersey residents can expect to pay an average of $32,000 per year for tuition.
Raritan Valley Community College offers associates degrees in the arts, fine arts, science, and applied sciences. Students may also enroll to complete career-specific certificate programs or continuing education courses. Many high schools in the area also partner with the college to offer dual enrollment credit to students. The price per credit hour ranges from $200 to $300. Depending on the program, the number of required credits ranges from 10 hours to 65 hours.
Discover Franklin Township's Education Opportunities
When it comes to finding the right area to call home, Franklin Township checks many boxes. There is an abundance of options for shopping, dining, and water recreation activities in Franklin. Combined with the local school district options, many people consider this New Jersey town the ideal place to call home.
Read Our School Guides For Each City Below