Back to School in Freehold: Guide to Public, Charter & Private Schools in Freehold Township
Posted by Rob Dekanski on Friday, May 13, 2022 at 2:00 PM
By Rob Dekanski / May 13, 2022
Comment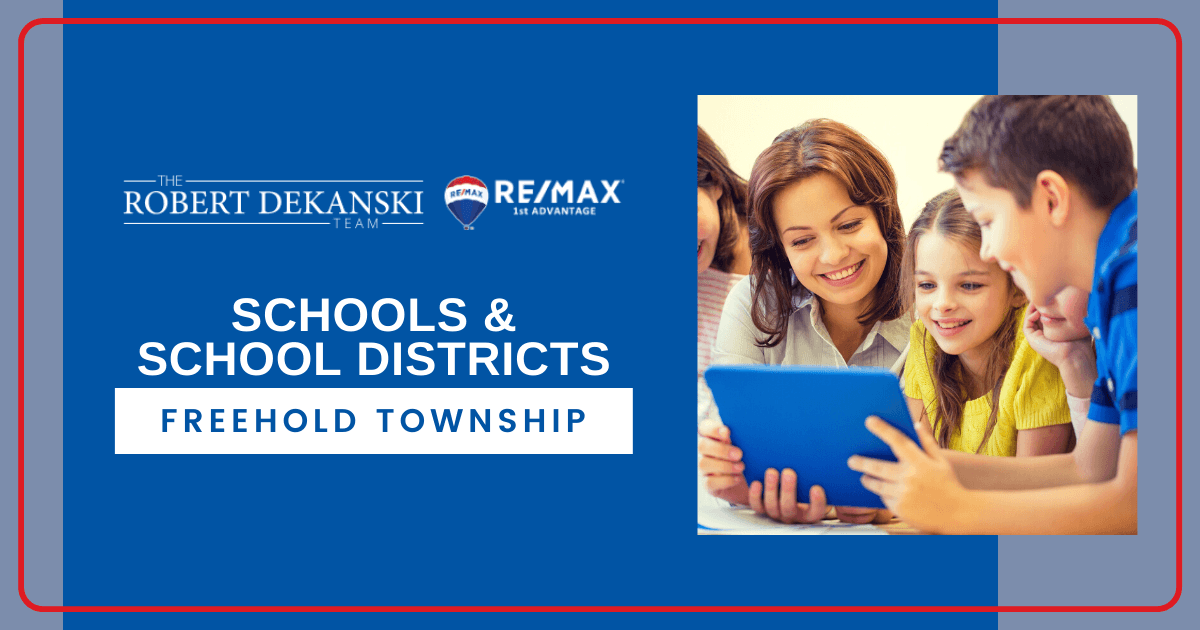 Historic Freehold Township, NJ, is a great place to live. This Revolutionary War site has a school system that provides many opportunities for students from pre-kindergarten through college age. The township has a nice mixture of public schools for K-12, private schools through 8th grade, and a couple of nearby colleges. Read on to take a closer look at the schools and school districts in Freehold Township.
Public School Districts Serving Freehold Township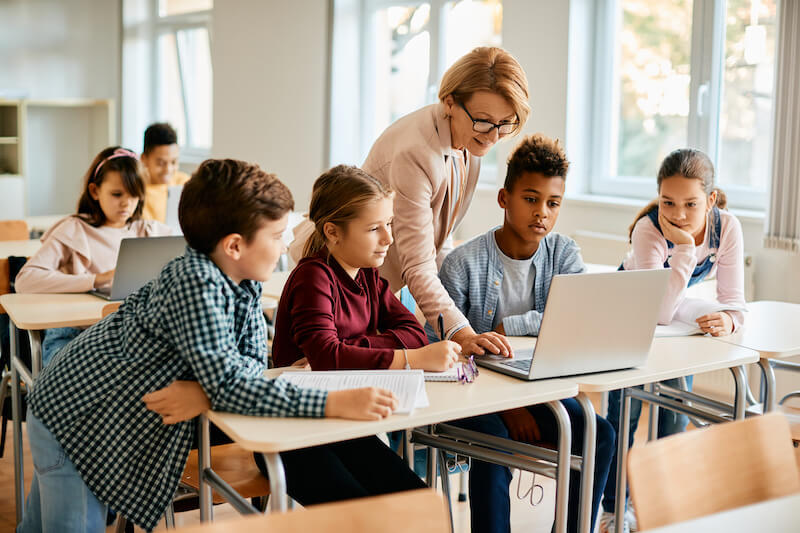 There are eight pre-K through 8th grade public schools serviced by Freehold Township Schools. These elementary and junior high schools have an 11:1 student-to-teacher ratio. This allows students to receive more one-on-one instruction time than they might receive in areas with larger schools and fewer teachers.
The district has one pre-K school that serves around a hundred students: The Early Childhood Learning Center. There are five elementary schools (grades K-5) with enrollment sizes of around 400 to 500 students. The two junior high schools (grades 6-8) each have close to 700 students and roughly a 13-to-1 student-to-teacher ratio.
West Freehold School (K-5) is one of the oldest and most historic schools in the township. It was founded around 1900 as a one-room schoolhouse. Today it has about 500 students in a residential neighborhood filled with two-story townhouses.
The Freehold Regional High School District administers eight high schools in the area, two in Freehold Township. Students' home addresses determine whether they attend Freehold Township High School or Freehold Borough High School.
Freehold Township High School has around 2,000 students and a 15-to-1 student-to-teacher ratio. It hosts the Contemporary Global Studies Learning Center. Freehold Borough High School has about 1,400 students with a 13-to-1 student-to-teacher ratio and is home to the Medical Sciences Learning Center. Students from all over the Regional High School District apply to attend the two learning centers.
Freehold Township Private Schools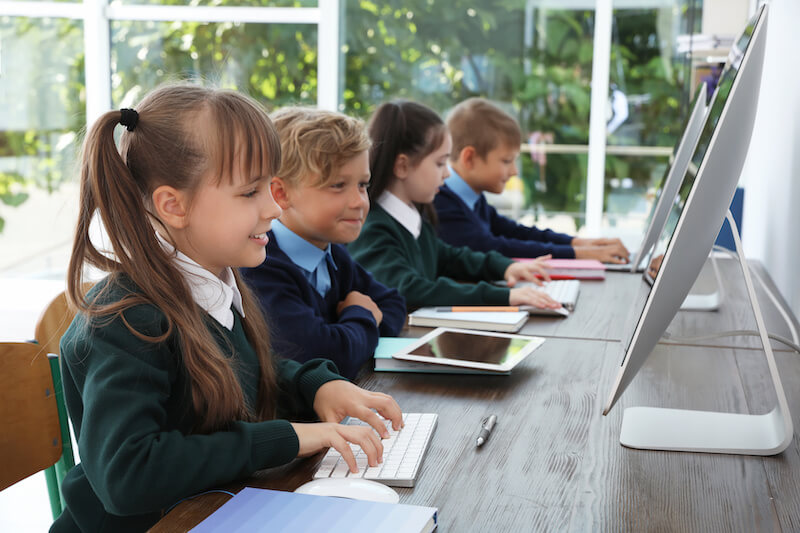 There are three private schools in the area of Freehold Township: Freehold Montessori, Family Montessori, and the Hebrew Academy.
Freehold Montessori School is located right at the northern edge of the Manasquan River Linear Park in West Freehold. It first opened its doors in the early 2000s and serves children from 18 months to 6 years. The school provides a "prepared environment" where kids can learn based on sensory materials and experiences at their own pace.
Montessori Family School is located in the city of Millstone, NJ, just a few minutes' drive west of Freehold Township. It serves students from the toddler stage (age 1 to 2 years) through kindergarten and then elementary students to age 12. All learning takes place in a single dynamic classroom.
The Hebrew Academy is a Jewish school that serves students from 14 months through 8th grade. The school is located in the Marlboro community, which is just a few minutes north of East Freehold. It first opened its doors back in 1979. The Hebrew Academy provides both Judaic studies and general studies for all students. General studies include a state-of-the-art STEM (Science, Technology, Engineering, Math) program.
Colleges & Universities Near Freehold Township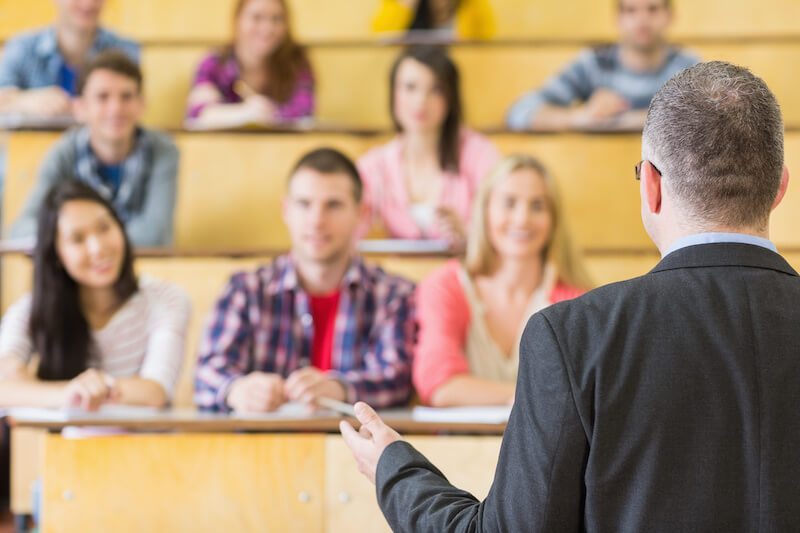 There is one community college located in Freehold Township: Brookdale at Freehold, which enrolls nearly 10,000 students annually. The next closest college is Georgian Court University, a private university located in Lakewood, NJ, just a short commute south of Freehold Township.
Brookdale at Freehold is part of the larger regional Brookdale group of community colleges. Two of the primary degree programs that the school focuses on are Liberal Arts and Public Safety. Brookdale also offers associate's degrees in arts, science, fine arts and applied science.
Georgian Court University is a private Catholic university. Even though it's a private institution, Georgian is affordable for most students. About 99% of enrollees receive a financial aid package. It offers 30 undergraduate programs, 10 graduate degrees, and several professional certifications.
There are four main schools at Georgian Court:
School of Arts & Sciences
Georgian Court-Hackensack Meridian Health School of Nursing
School of Business & Digital Media
School of Education
Along with their studies, students enjoy plenty of extracurricular opportunities at Georgian Court. It competes in 14 NCAA II sports programs and offers more than 40 clubs and organizations for students to join.
Educational Opportunities in Freehold Township, NJ
There is much more to Freehold Township than country estates and loads of American history. There are educational opportunities for students of all ages who move to Freehold Township, and the attractive student-to-teacher ratios in the public schools make the township a popular destination for those looking to continue their education.