High-ROI Bathroom Renovations
Posted by Rob Dekanski on Wednesday, February 26, 2020 at 6:49 AM
By Rob Dekanski / February 26, 2020
Comment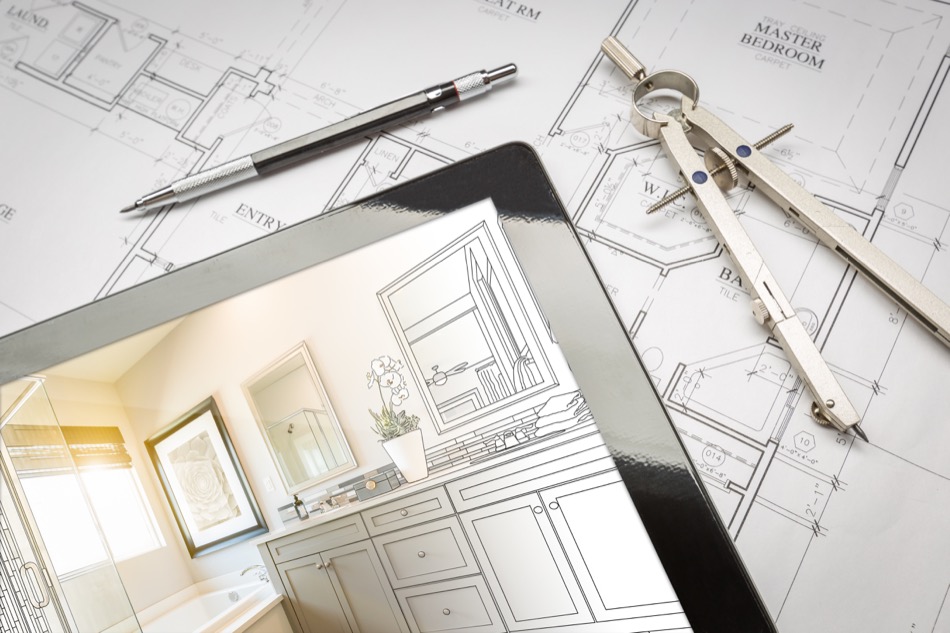 Renovations to a home can be a great way to make it look better, and also a way to make it worth more money when it's being sold. The two most common rooms to renovate are kitchens and bathrooms, because both of those locations often provide the biggest return on investment. In other words, they offer the most money back in the increased value of the home, based on the money spent to renovate the space. Bathroom renovations are popular because of that ROI factor, and also because bathrooms are generally smaller spaces that take less time to renovate. Here's what to consider before choosing the best home improvements.
Adding Upscale Fixtures Can Change the Look
With the right bathroom renovations, a homeowner can really increase the value of their house. One of the best renovation options is in the fixtures, such as faucets, towel bars, shower heads, and more. While these may seem like afterthoughts to some homeowners, they're actually very important in the sense that they offer a higher-end look when quality options are used. With rain-style shower heads, along with those that are highly adjustable, anyone using the shower can have both comfort and style.
Don't Forget the Flooring and the Color
The price of a bathroom renovation can vary from hundreds of dollars to tens of thousands. Part of that expense is in the flooring and the paint. While paint doesn't seem like a very expensive option, it's important to have a good quality paint that is easy to clean and that can handle the moisture level commonly seen in a bathroom. Additionally, flooring that can stand up to moisture is very important, and many people choose a quality tile for their bathroom. There are options that will not be slick when they are damp, and adding some soft rugs can also help both the look and feel of the bathroom.
Plan for a Spa-Like Feel in the Bathroom
With a high return on investment, a bathroom renovation can really be a great idea. Among the biggest renovations for a high ROI are those that give a spa-like feel to the bathroom itself. These include steam showers, jetted bathtubs, quality lighting fixtures, energy-efficient toilets, and porcelain sinks instead of plastic or other materials. Solid wood cabinets and granite countertops are also good choices, because they provide a quality look and feel that a buyer is going to be looking for in buying their next home. These items can add to the value of the bathroom, and create a better ROI for the seller.
High-End Features Are a Welcome Addition
If a homeowner is living in their forever Burlington County home, the ROI on projects is probably less important to them. However, for those who are planning on selling their home, high-end features in the bathroom are about much more than their own comfort. Higher-end features such as dual-flush toilets, steam or sauna-style showers, and heated floors are good choices for adding value for buyers and a good ROI for sellers. A buyer doesn't want to have to renovate before they can move in, and they want to be able to enjoy their home right from the first day. With a quality bathroom renovation, a seller can get a better ROI.