Why a Home Inspection Is Critical Before Buying
Posted by Rob Dekanski on Thursday, November 8, 2018 at 10:57 PM
By Rob Dekanski / November 8, 2018
Comment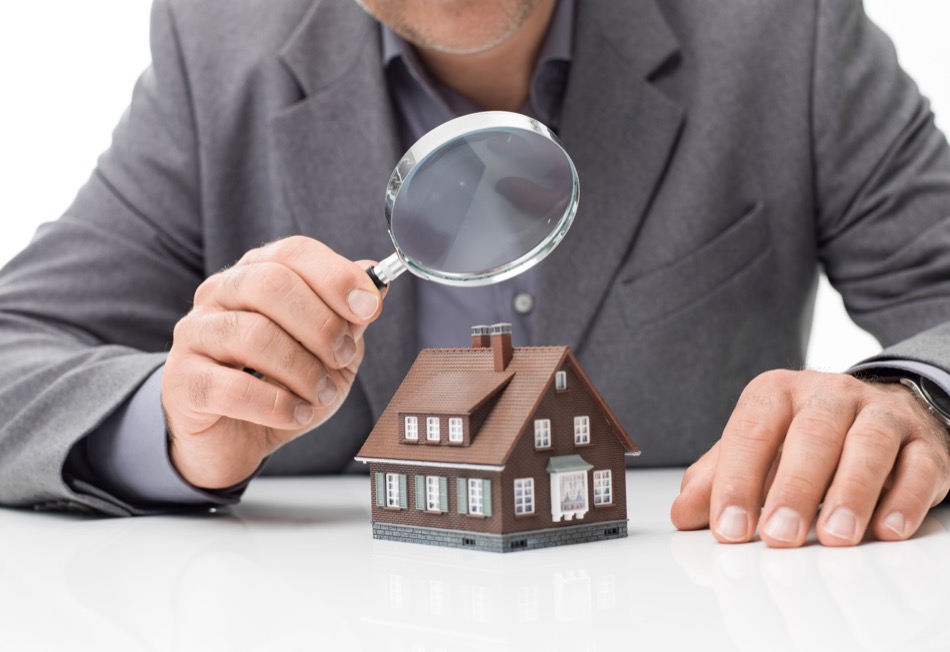 Buying a home is an important decision. And buying the right home is even more important. So whether the home was built in 1918 or 2018, a home inspection can reveal flaws in the home that aren't readily visible to the naked eye. From faulty craftsmanship to stubborn tree roots, buyers have a chance to examine and learn about the home's downsides before they sign the dotted line to buy the home. Learn more about what a home inspection entails and how homeowners can use it to avoid a mistake.
For informational purposes only. Always consult with a licensed real estate professional before proceeding with any real estate transaction.
Inspecting the Elements
A home inspector typically checks the major exterior elements of the home, including the walls, porch, and foundation. Inspectors will look for water damage or leaks that indicate if the home may have undergone major settling. If there are any cosmetic flaws, such as flaking paint or dents along the siding, they'll also state this on their report.
Homeowners may need to do some research to determine exactly what is covered though as each home inspector will have their own methods. For example, some home inspectors may perform sprinkler system inspections while others do not. In some cases, a home buyer may need the services of different types of inspectors, such as a pest inspector, a structural inspector, etc.
The Inside Story
When performing an inspection, the inspector will also examine the interior of the home to ensure that all the home's major systems are in working order. This usually includes the distribution piping, insulation, fireplace, sinks, plumbing and HVAC systems. Home inspectors are meant to account for not just how the home functions as-is, but also how it will function when the homeowners move in and stress the systems. For example, an older home's plumbing may not be able to handle the needs of seven residents who need to use it consistently throughout the day.
Inspectors will also examine the electrical components of the home to check for faulty wiring. The will also examine the interior of the home for signs of water leaks or other types of interior damage or deterioration.
Making the Rounds
A regular New Brunswick home inspection does not usually allow the inspector make any permanent changes to the home while they're on the job. In other words, they can't break into the walls to check if a rodent gnawed through part of the wires. If possible (and allowed in the location where the inspection is taking place), home buyers are encouraged to shadow their inspector on the day of the inspection to get a better sense of what they've found and what problems could still lurk below the surface.
This process also gives homeowners a chance to ask questions to learn more about the specific systems, cutoff valves and general design of the home. Because architecture and system configurations can vary so much from home to home, buyers can use the inspection to get a clearer picture of what they're really signing up for.
Choosing an Inspector
How a buyer chooses an inspector will vary depending on where a homeowner lives. The requirements for a home inspector are different for each state, so it helps to be aware before starting to research the choices in the area. Inspectors in New Jersey are licensed and regulated by the state. However, in Idaho, home inspectors don't need a license to conduct home inspections.
Buyers are highly encouraged to have their own home inspection, even if a seller has recently completed one. Reading a complicated report full of jargon is different than being able to accompany the inspector to ask questions and get a more accurate portrayal of the home. In many cases, a home buyers real estate agent will give buyers a referral of several qualified inspectors for their area.
For informational purposes only. Always consult with a licensed real estate professional before proceeding with any real estate transaction.