Checklist of Paperwork You'll Need When You're Ready to Sell
Posted by Rob Dekanski on Thursday, March 9, 2023 at 2:00 PM
By Rob Dekanski / March 9, 2023
Comment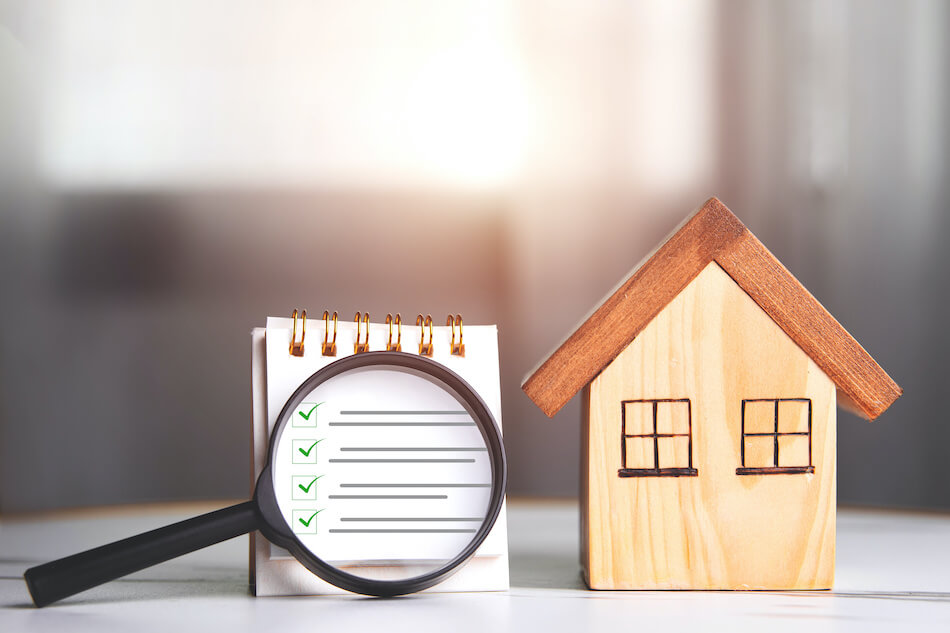 Selling a house is a complex process that requires careful attention to detail, especially when it comes to paperwork. Whether you're a first-time seller or a seasoned real estate investor, understanding the documents needed when considering how to sell your house is important for a smooth and successful transaction. From property disclosures to closing documents, each piece of paperwork plays an important role in ensuring the transaction is legal, fair, and protected for both the buyer and the seller. It helps to break down the necessary documents and understand what role they play in the selling process.
For informational purposes only. Always consult with a licensed real estate professional before proceeding with any real estate transaction.
Sell Your Home With
Robert Dekanski.
Maximize the value of your home with the Robert Dekanski Team. Schedule your consultation today and experience a hassle-free home selling process with the best real estate team in New Jersey.
Why Is Paperwork Important When Selling?
When you sell a house, there are many legal aspects involved, such as transferring ownership, verifying the property's title, and ensuring that all parties involved are following the appropriate laws and regulations. The paperwork serves as evidence that the transaction has been completed according to legal requirements. The documents also protect both the buyer and the seller by outlining the terms of the sale, including the purchase price, any contingencies, and any other conditions that have been agreed upon. This documentation can prevent misunderstandings and disputes from arising later on.
Whether you're selling an inherited home, listing a home you previously purchased, or even trying to sell your house and buy a new one at the same time, certain paperwork, such as the seller's disclosure statement, is required by law to be provided to the buyer. This statement lists any known issues with the property, such as defects or needed repairs, and protects the buyer from unexpected expenses or problems after the sale. If the buyer is obtaining financing to purchase the property, the lender will require certain paperwork to verify the transaction and ensure that the property is a good investment. This can include the purchase agreement, proof of insurance, and various other documents.
What Documents Are Needed to Sell a House?
There are several documents necessary when selling a house, and specifics may vary among locations and circumstances. It always helps to consider someone who has experience selling homes in your area when choosing the right real estate agent to make sure you have all of the necessary paperwork. Some of the most common documents needed to sell a house are:
Property Deed
The deed to the house is an important document when it comes to selling your home. It is a legal record that outlines who owns the property and any liens or mortgages associated with it. The deed also includes details about how you acquired the property, such as if you bought it from another person or inherited it from someone else, and will need to be signed over to the buyer at closing.
If you don't already have the property deed, contact your local county recorder's office; they will be able to provide you with copies of all recorded documents related to the ownership history of your home.
Mandatory Disclosures
The seller needs to provide any and all information about the condition of their property by preparing a mandatory disclosure document. This includes things like providing recent inspection reports or disclosing what repairs were done on the home. They'll also need to disclose whether they know of any potential hazards such as lead paint, asbestos, mold, or other environmental risks. Additionally, it's important for sellers to inform buyers if there have been deaths on the premises within the three years prior to closing.
Sellers are also obligated by law to give full disclosure about boundary disputes with neighbors or issues related to zoning changes affecting the property. Lastly, when agreeing on a purchase price, sellers must include all fixtures and fittings that will come with the house once it is sold.
Property Tax Documentation
When selling a house, you'll need to provide property tax documentation. This will show the buyer that all dues have been paid and that there are no outstanding taxes or liens on the home, as well as allow them to more accurately budget for property taxes. It's important for buyers to know this information before they make their purchase.
The seller should be able to show proof that the property taxes for the current year have been paid, as well as copies of any receipts from previous years. The deed must also include evidence of prepaid taxes, if applicable. By providing these documents in advance, you are demonstrating transparency and trustworthiness, which can go a long way toward securing a sale.
Homeowners Insurance Records
Although homeowners insurance isn't always required, it can give purchasers peace of mind that may work to your advantage in negotiations. Homeowners insurance records list any damages or repairs to the home and give potential buyers an idea of what to expect to pay for homeowners insurance.
Personal Identification Records
Before selling your house, you'll need to verify your identity by providing personal identification records. These documents will prove that you are the owner of the home and can sell it legally. The most common form of identification is a government-issued ID like a driver's license or passport. Other forms of acceptable IDs may include birth certificates, military IDs, Social Security cards, and marriage licenses.
Final Purchase and Sale Agreement
When it comes to selling a house, the final purchase and sale agreement is what seals the deal. It's one of the most important documents you'll need as a seller. It details:
A list of all parties involved in the transaction
Details about which party pays for closing costs
An outline of any contingencies or special clauses included in the sale
The dates when the buyer will take possession and the seller must vacate
Having an accurate purchase agreement helps ensure that everyone's rights are protected throughout this process. Plus, having clearly defined expectations can help prevent costly disputes down the road.
Appraisal for Home Purchase
An appraisal is part of the closing costs for a home sale. A qualified appraiser will inspect your home and assess its value, giving potential buyers peace of mind about the value of the property. The appraisal report should be provided to all interested parties, including real estate agents and lenders. In some cases, it may even affect loan approval if there are discrepancies between the appraisal price and the asking price for the home.
In addition to providing clarity about market values, an appraisal also helps protect sellers from liability in case of future disputes regarding payment terms and conditions. An experienced appraiser can provide insight into local zoning regulations as well as other important considerations, such as expected yearly taxes or insurance costs. This information allows both buyers and sellers to make informed decisions when negotiating the contract.
Home Repair and Maintenance Records
Be sure to provide any available warranties, owner's manuals, or service records for appliances and systems included in the sale of your home. These documents can make the transition much simpler for the buyer and, though they aren't required, can also help your relationship with the buyer by proving you've been a responsible homeowner.
Providing home repair and maintenance records to the buyer is an act of transparency, which can help build trust and credibility between the parties involved. Buyers want to know that they are making an informed decision when purchasing a home, and having access to these records can provide them with a better understanding of the home's history and condition.
Ready to Sell Your Home?
Having a clear understanding of the documents needed to sell a home is important for a successful and legal home sale. From property disclosures to closing documents, each document is used to protect both the buyer and the seller and make sure the sale goes smoothly. It's also important to remember that selling a house involves more than just the required paperwork; personal touches like providing manuals and warranties or even past utility bills can make all the difference in a sales negotiation. If you're planning to sell your home, take the time to familiarize yourself with the required documents and work with a professional real estate agent to ensure a stress-free home sale.
For informational purposes only. Always consult with a licensed real estate professional before proceeding with any real estate transaction.
Sell Your Home
With
Confidence.
Sell Your Home With the
#1 Real Estate Team in New Jersey.
Ready to sell your home for top dollar? Let the Robert Dekanski Team handle it all. Contact us now to schedule a consultation and take the first step towards a stress-free home selling experience with the best real estate team in NJ.
Sell Your Home With Robert Dekanski Today