Say Goodbye to Stress: Master the Art of Home Selling with These Strategies
Posted by Rob Dekanski on Friday, March 31, 2023 at 11:24 AM
By Rob Dekanski / March 31, 2023
Comment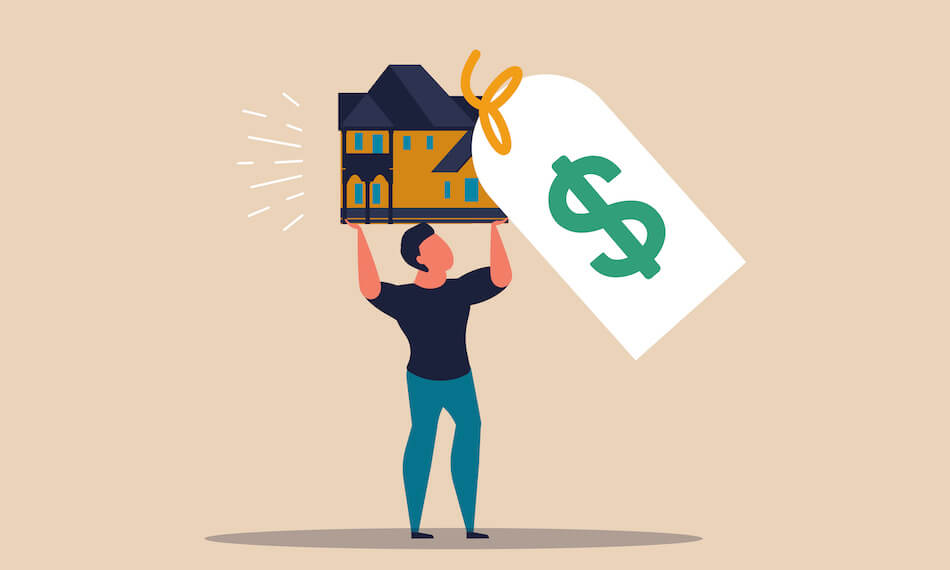 Selling a home can be exciting, but let's face it, it can also feel a bit overwhelming at times. From staging your home to finding the perfect buyer, there's a lot to think about, and it's no surprise that stress can creep up on you. By employing some best practices for managing stress when selling your home, you'll be able to declutter your mind (and your home), stay positive, and work effectively to achieve a stress-free home sale with the help of an experienced real estate agent.
Sell Your Home With
Robert Dekanski.
Maximize the value of your home with the Robert Dekanski Team. Schedule your consultation today and experience a hassle-free home selling process with the best real estate team in New Jersey.
Work With an Experienced Seller's Agent
Choosing the right real estate agent to sell your home can be incredibly helpful in mitigating stress during the home-selling process. A great real estate agent can offer their expertise and experience to guide you through the process, answer any questions you may have, and provide invaluable advice. This can help alleviate stress by giving you a sense of confidence and control.
One of the most significant advantages of working with a real estate agent is that they can handle the details of selling your home for you. This means that they can take care of everything from helping you price your home correctly to negotiating with potential buyers. By taking these responsibilities off your plate, you can reduce your stress levels and free up your time to focus on other things.
Another benefit of working with a real estate agent is that they have a vast network of contacts and marketing strategies to help you reach potential buyers. They can help you market your home effectively, which can help you sell it more quickly and for a better price. This can ultimately reduce your stress levels by minimizing the amount of time your home spends on the market.
Finally, selling a home can be an emotional process, and a great real estate agent will understand that. They can provide emotional support and a listening ear throughout the process, which can help you manage your stress levels and feel more comfortable throughout the home-selling process.
Working with a great real estate agent can be a fantastic way to mitigate stress in many ways when selling your home. They can provide expertise and guidance, handle the details, help you reach potential buyers, and provide support. If you're feeling overwhelmed by the home-selling process, working with a real estate agent is a great first step toward alleviating your anxiety.
Declutter To Simplify Your Move
Decluttering can work wonders when it comes to reducing stress during the home-selling process. If you're following the most essential packing tips, you can start going room-by-room and deciding what items to keep, donate, or throw out. Taking this approach to decluttering can help you destress in many ways, including:
Providing a sense of calm: When you have less clutter, you feel like you have more control over your environment, and that can translate into feeling more in control of the overall home-selling process.
Helping you feel prepared to move: Decluttering can also help you feel more prepared to conquer your upcoming move if you haven't settled in a new home yet. Understandably, though common, facing a home sale and a move at the same time can feel like a lot, so anything you can do to prepare ahead of time can help you feel more at ease.
Allowing you to prioritize what's important: When you're preparing to sell your home, it's easy to get caught up in the details and stress over every little thing. However, decluttering can lessen the amount of physical stuff you have to deal with, which can help you feel more organized and in control.
Additionally, don't be afraid to ask for help from friends and family to declutter your home if you need to. You can also enlist the help of a professional cleaning or packing company to help you get over the finish line.
Strategies For Low-Stress Showings
Showing your home is one of the components that cause some sellers stress due to the need for scheduling, being flexible, and allowing others into your home. It can help to utilize some strategies to help you reduce the stress of showing, such as:
Setting a schedule: Although it's important to be flexible when showing your home, try to establish a schedule for showings that works best for you. It can be helpful to have set times that your home is available for showings and to then accommodate alternate times on an as-needed basis instead of trying to schedule each individually.
Preparing your home in advance: After you've decluttered, continue to make sure your home is clean, organized, and ready for showings. This can help reduce stress by allowing you to feel prepared even when there are last-minute showings or schedule changes since you're always ready.
Making yourself scarce: Even if you've opted to show your house while living in it, it's best to leave the house during showings if possible. Take a walk or run some errands to give potential buyers space to explore your home without feeling like they're intruding.
Having a plan for pets: If you're selling a home with pets, make sure they're taken care of during showings. Consider taking them to a friend's or neighbor's house or putting them in a secure area of your home.
Focusing on the positives: During showings, try to focus on the positive aspects of your home and its potential. This can help you stay calm and confident, which will make the showing process less stressful overall.
By following these strategies, you can help ensure that showings are as stress-free as possible. Remember, selling a home can be a stressful process, but with a little planning and preparation, you can make it as smooth and successful as possible.
Prioritize Your Well-Being When Selling Your Home
When selling a home, it's easy to become consumed by the stress of the process and forget to prioritize your own well-being. One way to prioritize yourself during this time is to set boundaries. It's important to give yourself breaks and set aside time to destress. By setting boundaries, you can give yourself the space you need to relax and recharge.
Another way to prioritize yourself during the home selling process is to keep a positive outlook. This can be challenging, particularly if you're dealing with difficult buyers or unexpected setbacks. However, focusing on the positive aspects of the process, such as the excitement of moving or the upcoming profit from the sale, can help you stay motivated and reduce stress.
Additionally, continue to enjoy your hobbies and pursue your interests during this time, and don't let the home-selling process take over your life. By continuing to engage in the activities you enjoy, you can stay grounded and maintain a sense of normalcy amidst the stress of the home sale. This could be anything from maintaining your fitness routine, keeping up with social obligations, or continuing to make time for your hobbies and interests.
Lastly, taking care of your health is crucial during the home-selling process. Under stress, it's easy for people to let their healthy practices slip, but staying on top of them can help you feel in control throughout your home sale. This means eating well, getting enough sleep, and staying active. By prioritizing your physical health, you can help reduce stress and stay at your best.
Sell Your Home Without the Stress
Selling a home can be a stressful experience, but it doesn't have to be. By implementing strategies like decluttering, managing the stress of showings, and working with a great real estate agent, sellers can make the process much more manageable. Additionally, prioritizing your own well-being can help reduce stress levels and make selling your home a more positive experience overall. Consider trying these tips to navigate your home sale with confidence and move on to the next chapter of your life.
Sell Your Home
With
Confidence.
Sell Your Home With the
#1 Real Estate Team in New Jersey.
Ready to sell your home for top dollar? Let the Robert Dekanski Team handle it all. Contact us now to schedule a consultation and take the first step towards a stress-free home selling experience with the best real estate team in NJ.
Sell Your Home With Robert Dekanski Today