Home Staging Magic: How to Stage Your Home Like a Pro & Maximize Your Profits
Posted by Rob Dekanski on Thursday, March 2, 2023 at 3:30 PM
By Rob Dekanski / March 2, 2023
Comment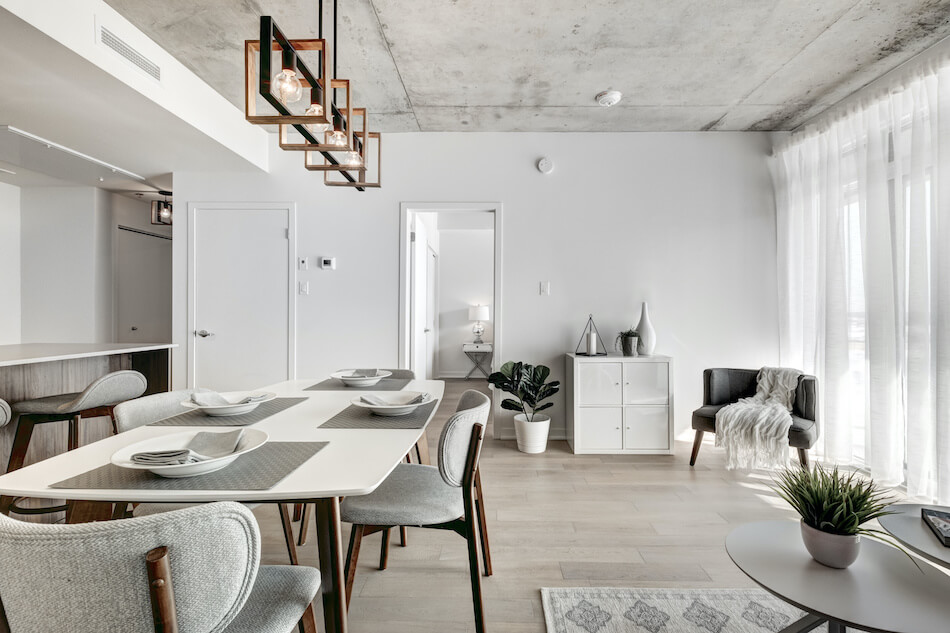 Knowing how to stage your home when selling can help you sell your home quickly and maximize your profits. When you stage your home, you can create a lasting impression on buyers and make them feel connected to the property, which can increase the chances of them making an offer. By helping potential buyers feel an emotional connection to the home, you increase its perceived value, which can also help you maximize your profits. You can even use these tips if you plan to show your house while living in it.
Sell Your Home With
Robert Dekanski.
Maximize the value of your home with the Robert Dekanski Team. Schedule your consultation today and experience a hassle-free home selling process with the best real estate team in New Jersey.
What Is Home Staging?
Home staging is the process of getting your house ready to sell so that potential buyers will find it more appealing. It may include rearranging furniture and decor items, decluttering living spaces, and making minor repairs or improvements so that the house looks its best. Additionally, staging may include painting the walls in neutral colors, adding light fixtures, setting up outdoor spaces like patios or decks, and using plants to make the front of the house look more inviting. It's important to keep in mind that there is no one size fits all approach when it comes to staging your home to sell. The way you stage your house should take into account many factors, such as location, target demographic, and price range.
Why Home Staging is Important
Staging helps increase interest from potential buyers and can help you get a faster sale at a competitive price. Staging accentuates the features of your home and can be done by professional home stagers or by homeowners themselves using furniture, artwork, and decor items strategically placed around the house.
Properly staged homes tend to show better than those without any staging because they encourage viewers to focus on the overall look and feel of each room rather than look for any flaws. Additionally, properly staged houses attract more buyers during open houses since they tend to appear larger, brighter, cleaner, and well-maintained compared to non-staged houses. Investing time into creating an inviting atmosphere could mean the difference between selling quickly or having your listing sit on the market for months.
Tips for Staging Your Home Like a Pro
Staging your home is crucial when it comes to how to sell your house, but with these tips, you can stage your home effectively and make a great first impression. These tips range from decluttering and depersonalizing to enhancing your home's curb appeal and creating a welcoming atmosphere. Whether you're choosing the right real estate agent to sell your home or selling on your own, these staging tips will maximize your profit.
Declutter Your Belongings
Decluttering a home before showings is an important part of getting it ready to sell because it can help create a clean, open, and inviting space that gives potential buyers room to visualize their items in the home. Here are some tips for decluttering a home for showings:
Start with the main living areas: Begin by decluttering the main living areas of your home, such as the living room, dining room, and kitchen. These areas are the most visible and will have the biggest effect on potential buyers.
Get rid of excess items: Sort through your belongings and get rid of anything that you no longer need or use. This includes items that are broken, outdated, or no longer serve a purpose in your home.
Store items out of sight: Store items that you don't use on a daily basis out of sight, such as in a closet or storage unit. This will help create more space and make your home appear less cluttered.
Organize items that remain: Organize the items that remain in a neat and orderly manner. This includes items on shelves, in cabinets, and on countertops.
Don't forget about personal items: Remove personal items, such as family photos and memorabilia. This will help potential buyers envision themselves living in the space.
Hire a professional organizer: If you have a lot of clutter or need help getting organized, consider hiring a professional organizer to help you streamline your belongings and create a more organized living space.
Overall, getting rid of clutter before showing your home to potential buyers is an important step in the selling process. It can help make your home look more appealing and welcoming to potential buyers.
Use Lighting to Your Advantage
By increasing light, you can make your home feel larger and more inviting. Natural lighting is always the best option, but artificial lighting can help in rooms with fewer windows or skylights. Adding fixtures such as lamps, recessed lights, chandeliers, and wall sconces are great options to effectively light the different rooms in your home. If a room has limited overhead lighting options, floor lamps may work well too. Additionally, strategically placed mirrors can brighten up the area by reflecting existing light sources throughout the room.
Choose Neutral Colors
A neutral color palette is highly recommended when staging a house for sale, as this will help create an atmosphere that appeals to any buyer. Neutral paint colors such as beige, taupe, and light grey should be used throughout most of the house, with the possibility of accent walls in other areas to provide visual interest.
Remember that the goal of staging is to provide potential buyers with a guided view of how they might live in the home. Neutral colors and accents can advise how a space could be used while still providing room for the viewer to imagine themselves in the space.
Furniture being utilized for staging should usually also be in a neutral color. By creating a calm environment with muted tones and subtle accents, prospective buyers are more likely to feel at ease and imagine themselves living there, making them more likely to make an offer.
Spruce Up Exteriors
As the first impression potential buyers get, the exterior of the home should be as pristine as possible. Trees, hedges, lawns and plants must be well-maintained, as should the swimming pool or hot tub if present. It may be wise to hire a landscaper or pool professional to assist with these tasks. Be sure to clean sidewalks, windows, and the siding of the home thoroughly, and a pressure washer can be a huge help in making these areas look almost new again.
Additionally, think about sprucing up the home's surroundings with landscaping elements like trees and shrubs, which can add color and texture without breaking the bank. You can even follow a seasonal landscaping maintenance checklist to help you prioritize tasks. Finally, if you have limited time before listing your house on the market, simply getting into the habit of regularly tidying up the landscaping will help give off a good impression and show prospective purchasers that you have taken care of your home.
Make The Space Appear Larger
There are several techniques that can be used to maximize visual space, such as removing excess furniture, de-cluttering rooms, or eliminating nonessential items in order to create an uncluttered look. By spreading light around the room, surfaces that reflect light also help make a room feel more open. Mirrors, metal furnishings, or glass accessories help brighten up dull or dark areas and make spaces appear larger than they actually are.
Additionally, keeping floors free of clutter allows buyers to better appreciate their size and shape. Area rugs can also help create different living areas within a room, making it feel like there is more space. By utilizing these strategies, it is possible to make any home appear more inviting and spacious without necessarily having to remodel or change its existing layout. By doing this, sellers can make it more likely that potential buyers will be interested in the property from the start.
Clean Your Home
Cleaning your home is an important step in preparing it to make a great first impression on potential buyers. When cleaning your home before staging it, don't overlook things like ceiling fans, baseboards, window sills, and curtains, which are often places you're forgetting to clean. Taking care of these details ensures that your home looks its best to potential buyers, who will be looking intently.
Additionally, using natural cleaners such as baking soda and vinegar instead of harsh chemicals can make sure there are no chemical residues or strong odors that may be off-putting to buyers.
Deodorize the Home
Nothing might send a buyer running for their vehicle faster than walking into a smelly home. Pet owners and indoor smokers are most likely to have an odorous home, but they may not notice it because they're accustomed to the smell. Take extra steps to deodorize the house from these stubborn odors. Don't forget to clean the garbage disposal, take out the trash and light candles or bake a sweet treat to mask mild odors.
Set the Stage for Success with Furnishings
Furniture shouldn't be too large for a room nor should there be too much of, it in order to avoid making spaces feel smaller. Choose clean, modern and streamlined pieces to allow the home's beauty to shine through, even if renting furniture is necessary. Arrange furnishings in such a way that makes each room feel more open and inviting. There are home staging professionals who have mastered this art, so employing an expert might be a smart move when selling your home.
Stage Your Home Like a Pro
Home staging is an important part of helping people sell their homes faster and for more money. Homeowners should try to highlight the best features of each room by doing things like choosing the right furniture, adding more light where possible, using neutral colors, and getting rid of clutter. By using these tips to stage your home like a pro, you can be sure to sell your home quickly and for top dollar.
Sell Your Home
With
Confidence.
Sell Your Home With the
#1 Real Estate Team in New Jersey.
Ready to sell your home for top dollar? Let the Robert Dekanski Team handle it all. Contact us now to schedule a consultation and take the first step towards a stress-free home selling experience with the best real estate team in NJ.
Sell Your Home With Robert Dekanski Today