How to Remediate Unpermitted Work
Posted by Rob Dekanski on Thursday, March 28, 2019 at 2:06 PM
By Rob Dekanski / March 28, 2019
Comment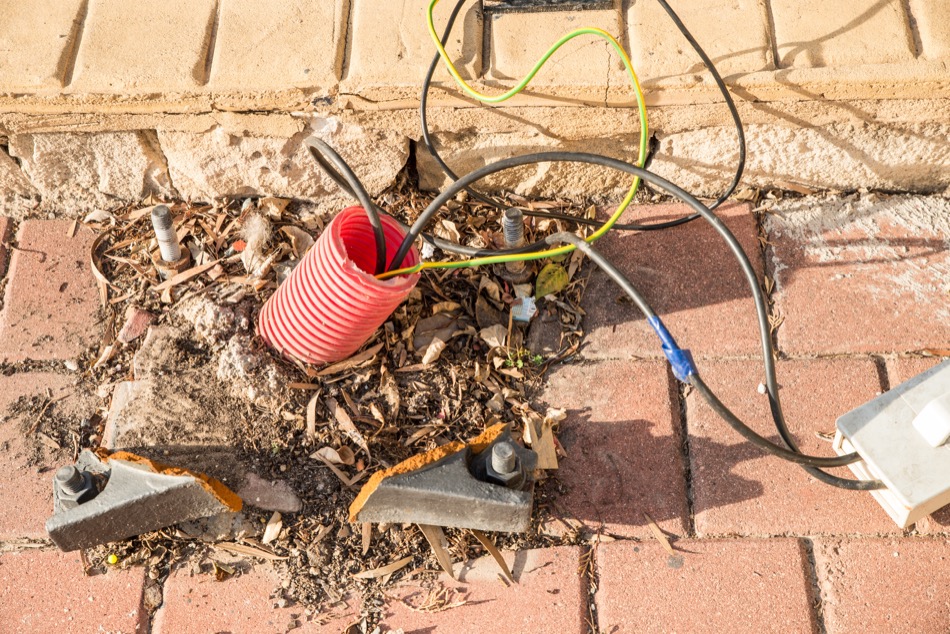 When homeowners work on their home, they may take any number of paths to get the results they want. Some hire certified contractors, some rely on the help of friends and family, some do the work entirely on their own - in other words, a DIY project. But not everyone realizes the nature of home improvements or that their local authorities may have very different ideas about what is and isn't allowed done on a property. Learn more about unpermitted work, and how it can be remediated.
For informational purposes only. Always consult with a licensed real estate professional before proceeding with any real estate transaction.
What Is Unpermitted Work?
If home repairs or renovations were completed without permission from the designated local authorities, then it falls under the category of unpermitted work. Prior homeowners may do this knowingly, but they may just make an honest mistake.
Some homeowners complete unpermitted work in a year when the work is legal but fail to keep records of the work completed. If the laws change in subsequent years and new homeowners can't prove when the work was completed, then it may also fall under the category of unpermitted work. This is just one reason why it's so important for homeowners to keep some record of the major repairs and renovations they make to the home. Unpermitted work is common in homes across the country, and the rules can become very messy.
What Are the Laws?
The laws of each neighborhood will differ based on the nature of their homes. A crowded city full of apartment complexes will have far stricter rules than a rural area with miles of space between neighbors. Those in an HOA may be subject to additional rules above and beyond those of the general neighborhood. Permits are designed to keep homeowners safe from both their mistakes and the mistakes of their neighbors. Homeowners may need to check with their local authorities to understand the nature of the laws before they begin to assess the extent of unpermitted work in their home.
What Can Be Done?
There are a few steps homeowners can take to remediate unpermitted work:
Clarify the repairs: Whether this means finding the original blueprints of the home or contacting the last home sellers, homeowners should do their due diligence to find out what was done (and when).
Tell the truth: Homeowners who honestly approach their local authorities will likely be able to work out a deal to remediate the work.
Sell as-is: It is possible to do nothing about unpermitted work while living there. When it comes time to list the home, owners can sell it as-is.
What Is a Retroactive Permit?
Many neighborhoods will issue retroactive permits to homeowners. In this scenario, a local authority will send an inspector to check the work. As long as the home is deemed safe and up to code, the home will receive a retroactive permit.
If a home inspector finds unsafe work, they'll let the homeowner know how they can fix the problem. Some neighborhoods allow homeowners to complete their own work but others will require homeowners to hire a certified contractor to finish the job.
Who Is Responsible for Paying?
It's technically the homeowner's job to pay for the repairs and the permits. However, if the current homeowner can prove that the previous seller completed the work without a permit, then they can request the money for the repairs. There's normally a time limit for requesting this money, and the timeline will vary based on the state of the property.
What Are the Risks of Doing Nothing?
Because unpermitted work can become so messy, it's not always easy to prove what happened and when. This fact can lure homeowners into a false sense of security about their unpermitted work. They may choose to ignore it completely rather than go on a long and complicated journey to find the truth. However, this tactic can be risky.
For example, let's say a pipe was damaged when an unpermitted home addition was erected. If this pipe bursts and damages a neighbor's property, the homeowner may be responsible for the neighbor's repairs. If an unpermitted addition is damaged due to a storm or a criminal act, it may not be covered by their home insurance policy.
In addition, selling an East Brunswick home as-is can severely damage the market value of the home. Many real estate agents will avoid as-is homes altogether, leaving only the flippers and bargain hunters to pick up the slack. Local authorities won't be able to catch all unpermitted work, but homeowners should still do everything in their power to bring their home up to code. By doing the research and being proactive, they can stay in control both while they own the home and when they sell.
For informational purposes only. Always consult with a licensed real estate professional before proceeding with any real estate transaction.