Incredibly Unique Concepts For Interior Design
Posted by Rob Dekanski on Wednesday, April 21, 2021 at 10:09 AM
By Rob Dekanski / April 21, 2021
Comment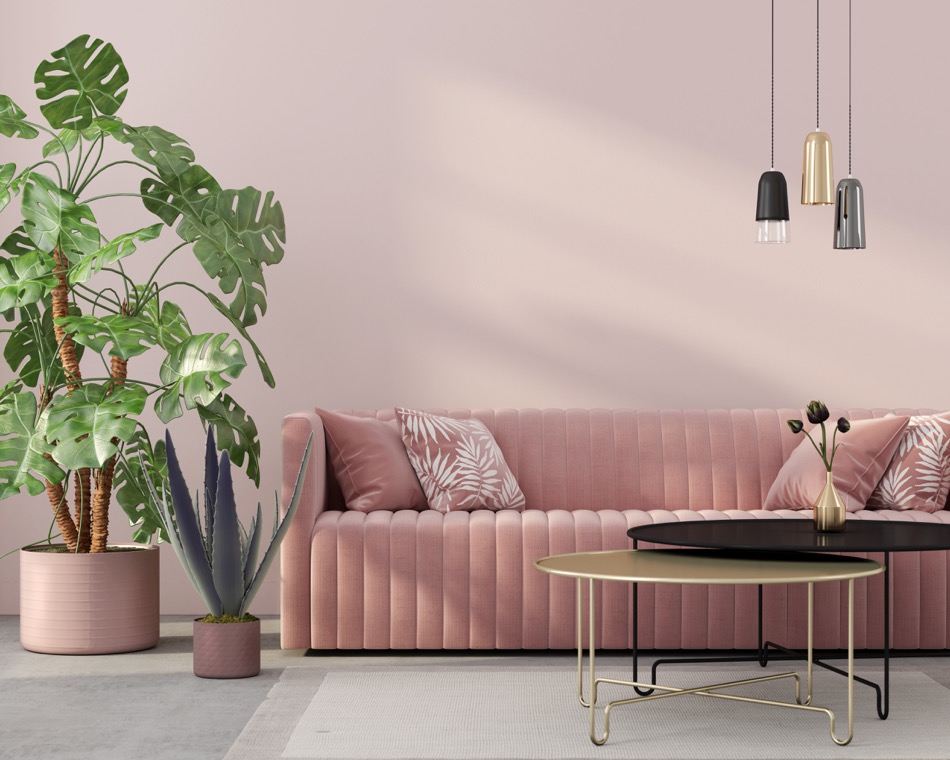 When it comes to designing the interior of your home, there are many challenges. Not only do you want it to be aesthetically pleasing, but it needs to be functional while also reflecting your own personal style. Finding the right mixture of each is no small feat.
The good news is that there are literally millions of websites and blogs online with interior design lists on how to do just that. Unfortunately, they're all listicles with versions of the same advice. This means the interior of your home will look just like everyone else's.
But what if you want something different? Maybe you still want the same aesthetics and functionality, but with a style that's a little more unique? If you're looking for impressive interiors with uniquely inspired designs, we've got you covered. Here are a few unique interior design concepts to consider for your next project.
Textures
Adding some texture is one of the easiest and most effective ways of achieving a truly unique interior. That's because the texture has character and style. Most importantly, texture exudes pure personality—especially when combined with various colors, types, and styles like interesting wall panels or furniture carved out of wood.
For some distinction between internal spaces, try playing with different textures throughout each area. With the proper blend of matte, rough, or metallic textures, you can generate plenty of visual emphasis and tension. Most importantly, though, the combination of your chosen textures needs to be bold for a genuinely striking result.
Color
The walls inside your home don't have to be painted in all white shades in every single room. Adding a pop of color to any room or even a hallway can have a major impact. Just remember that lighter shades will change the perspective and create a feeling of space. That's why it's great to add a sense of spaciousness with bright white walls, white roller shutters, or window panes. Darker colors will constrict the room and make the same space seem smaller.
If you want to change the vibe of your space on a limited budget, you can always consider switching out your architraves, skirtings, and moldings. If even that is too much, paint over them in a different color than your walls. You can also embrace a more colorful vibe by matching those bursts of color with some accent furniture in the same shades. Think bright explosions of primary colors like lemon yellow, fire engine red, fresh grass green, or bright sky blue.
Contrasts
We've already covered textures, which are often the most impactful type of contrast in design. But other great contrasting interiors can also come from tones, hues, and shades of color. By swapping between complementing and contrasting colors, you can express your creativity while creating new dimensions of spatial depth. Additionally, there are other unique ways of using contrast to create uniqueness inside your home.
Like using the contrast between past and present and allowing them to coexist beautifully within the same space, you could pair an antique piece of furniture like a roll-top desk with a modern-style computer chair. Or, you can contrast pop culture influences, like having floral print designs from the hippie era combined with a cold metallic sculpture from the industrial age. Think peace symbols and military chic.
Mixtures
Moving on from contrasts, let's take that idea even further with a little mix n match. Now that the pandemic has finally ended the minimalism trend, mixing your interior design is a perfect choice. Besides, bringing a little quirky eccentricity into your home goes a long way to creating something unique.
Whether it's a decoration rug or wooden wall panels, use various mixtures of interesting accessories to convert your home into something unique yet still fresh and cozy. For a mixed look dining room, use a mismatched table surrounded by multiple styled chairs, each with harmonizing tones of color palettes. Just remember not to go too eclectic while always matching everything to your personality and style as a running theme.
Read More: How to Winterize Your Home
Read More: Should You Refurbish or Replace Your Cabinets? What You Need to Know