Middletown Schools Guide: Public, Charter & Private Schools in Middletown Township
Posted by Rob Dekanski on Thursday, November 3, 2022 at 11:34:21 AM
By Rob Dekanski / November 3, 2022
Comment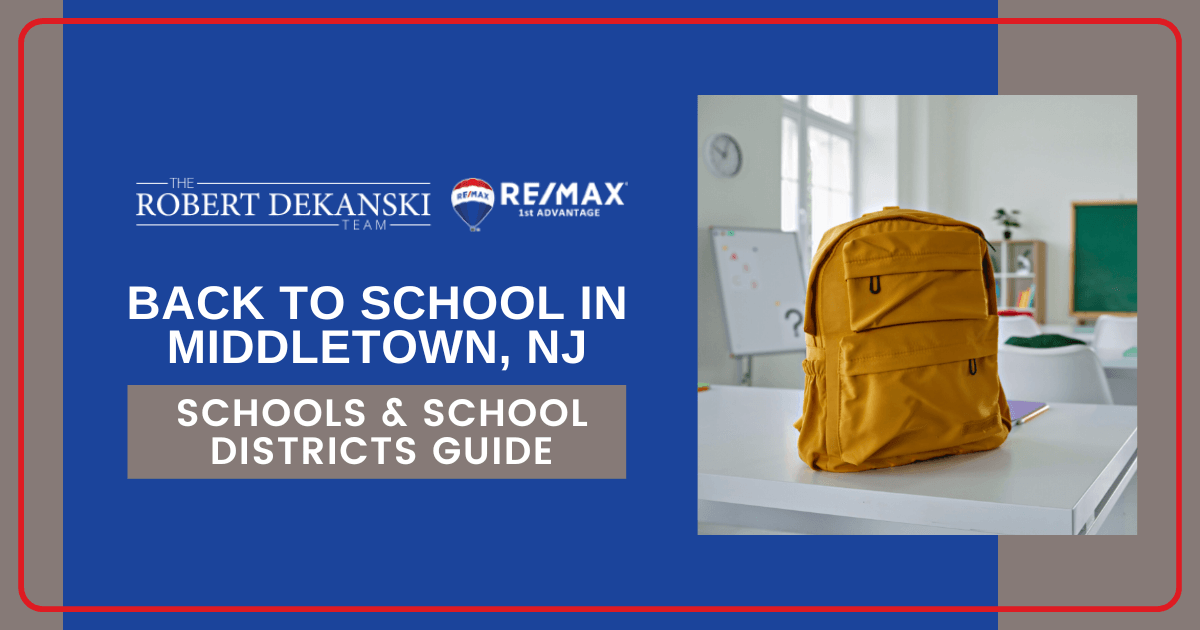 Middletown may have some of the best waterfront homes on the Jersey Shore, but the first question many ask when moving to Middletown is about the schools. The North Middletown, Port Monmouth, Belford, and Leonardo neighborhoods offer great views of Sandy Hook Bay. Combine the variety of educational options here with the array of things to do in Monmouth County and you have the makings of a wonderful community.
There's a nice mix of public, charter, and private schools for K–12 education here and nearly three dozen colleges and universities in the area. Here's a closer look at the schools and school districts serving homes in Middletown, NJ.
Public School Districts Serving Middletown
The Middletown Township Public School District administers all the public elementary, junior high, and high schools here. Eleven elementary schools serve K–5 students, three middle schools for Grades 6–8, and two high schools for Grades 9–12.
The elementary schools are as follows:
Bayview Elementary
Fairview Elementary
Harmony Elementary
Leonardo Elementary
Lincroft Elementary
Middletown Village Elementary
Navesink Elementary
New Monmouth Elementary
Nut Swamp Elementary
Ocean Avenue Elementary
River Plaza Elementary
The three middle schools in Middletown are:
Bayshore Middle
Thompson Middle
Thorne Middle
The two high schools are named High School North and High School South, and four of the area elementary schools are located adjacent to three of the middle schools. For example, Leonardo Elementary is right next to Bayshore Middle School. The two high schools are in the Leonardo neighborhood near the Bayshore Country Club, surrounded by luxury homes in Middletown. North High School is in the New Monmouth Neighborhood, and South High School is in the River Plaza neighborhood.
The best way to figure out boundaries for a particular address is to call the school district's Transportation Office at (732) 671-3850 ext.1006. Otherwise, enlisting the help of your local Middletown real estate experts may be needed to find the sending area for each school.
Middletown Charter Schools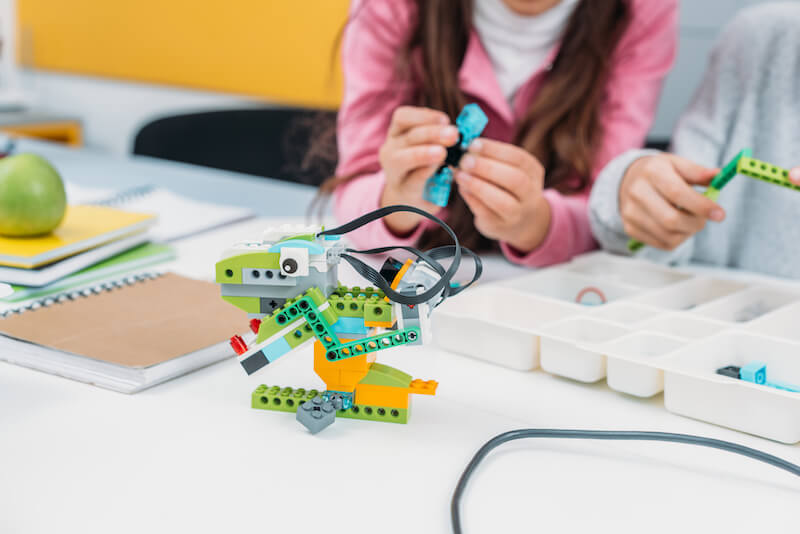 No charter schools are located directly in Middletown, but there are four to choose from within Monmouth County.
Red Bank Charter School: The city of Red Bank is directly across the Navesink River from the south part of Middletown. The school has a student body of roughly 200 students and a 9:1 student-to-teacher ratio. Red Bank Charter School serves students from Pre-K through 8th Grade.
Hope Academy Charter School: Hope Academy is located in Asbury Park, NJ, about 14 miles south of Middletown. It serves roughly 250 students in Grades K–8, with a 10:1 student-to-teacher ratio.
Academy Charter High School: This Grade 9–12 school is located in the southern part of Monmouth County, near the luxury homes for sale in Belmar. It's about a 20-mile drive south of Middletown. Academy Charter High School has a population of roughly 150 students enrolled each year. The school is part of the National High School eSports League, and many students participate in online gaming leagues with students from around the country.
CAPS Greater Asbury Park: The CAPS public charter school network is the state's main college preparatory charter school system. The campus, neighboring homes in Asbury Park, serves more than 350 students in grades K through 12. CAPS Greater Asbury Park requires high school students to complete three AP courses before graduation. It heavily emphasizes STEM programs and two to three hours of literacy instruction each day.
Middletown Private Schools
There are four private schools in Middletown and the surrounding area. Two cover Pre-K through 1st Grade, one is a K–8 school, and one is a high school.
St. Mary School: This Catholic school enrolls more than 450 students annually in Middletown. The St. Mary School is under the direction of the Trenton Diocese. In 2021, all the Catholic schools under the Trenton Diocese boasted a 99 percent graduation rate, with 98 percent attending college. New Jersey's core curriculum is taught to Grades K–8. In addition, students can learn conversational Spanish, Art, Music, Media, and other subjects. The school puts on a Christmas musical each year, and all students have access to learning musical instruments or vocal lessons.
The Goddard School: The Goddard School in Middletown is a daycare and preschool serving kids between 6 weeks and six years of age. It enrolls roughly 50 students per year. Depending on their age, kids can participate in educational enrichment programs that include handwriting, music appreciation, nutrition, physical fitness, and other age-appropriate subjects.
King of Kings School: This private preschool is administered by the Evangelical Lutheran Education Association (ELEA). It enrolls around 150 students each year. The age ranges available include toddlers, 3-year-olds, and Pre-K 4-year-olds. The King of Kings School offers a lot of hands-on curriculum for young students to start learning at developmentally appropriate ages.
Red Bank Catholic: This Catholic high school is located across the Navesink River from Middletown. Students have the option to learn Spanish, Latin, or French at Red Bank Catholic. Non-core curricula offered by the school include Leadership, Business, and Religion.
Colleges and Universities Near Middletown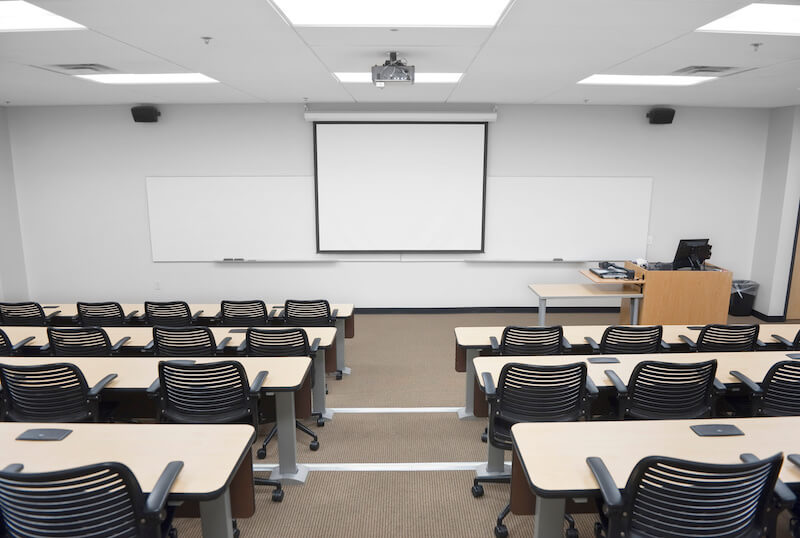 Rutgers University, the State University of New Jersey, is the eighth-oldest university in America and was founded in 1766. The main campus is about a 30-minute drive northwest of Middletown Township in New Brunswick—one of the best cities in Middlesex County. The university offers more than a hundred individual Bachelor's degrees and Master's degrees, in addition to 80 Doctoral programs. The school also administers multiple museums and collections, including the Rutgers University Geology Museum and Rutger's Gardens.
Another public university close to Middletown is the College of Staten Island (CSI). The school is about a 40-minute drive from central Middletown. It offers two-year Associate's degree programs in addition to Bachelor's degrees, Master's degrees, and a handful of Doctoral degrees. The school's doctoral programs are in the sciences, nursing, and psychology. Nearly 13,000 students enroll at the Staten Island campus each year.
Brookdale Community College is a two-year school located in the Lincroft neighborhood in south Middletown. Brookdale enrolls roughly 14,000 students each year in its associate degree programs. It offers more than 75 areas of study, and most credits can be transferred to a four-year institution and count towards a bachelor's degree. The school also has 14 athletic programs, including a National Junior College Athletic Association membership.
Great Educational Choices in Middletown, NJ
Living in a Jersey Shore community like Middletown is enjoyable for people of all ages. People moving to Monmouth County enjoy proximity to Staten Island, and it's only a short drive to the urban areas of New York and Newark or the more wooded areas in the Pine Barrens. It's a great area to live, learn, work and play in, partly due to so many educational opportunities for young children and adults who want to continue their education.
Buying or Selling
a
Middletown Home?
Work With the
#1 Real Estate Team in New Jersey Now!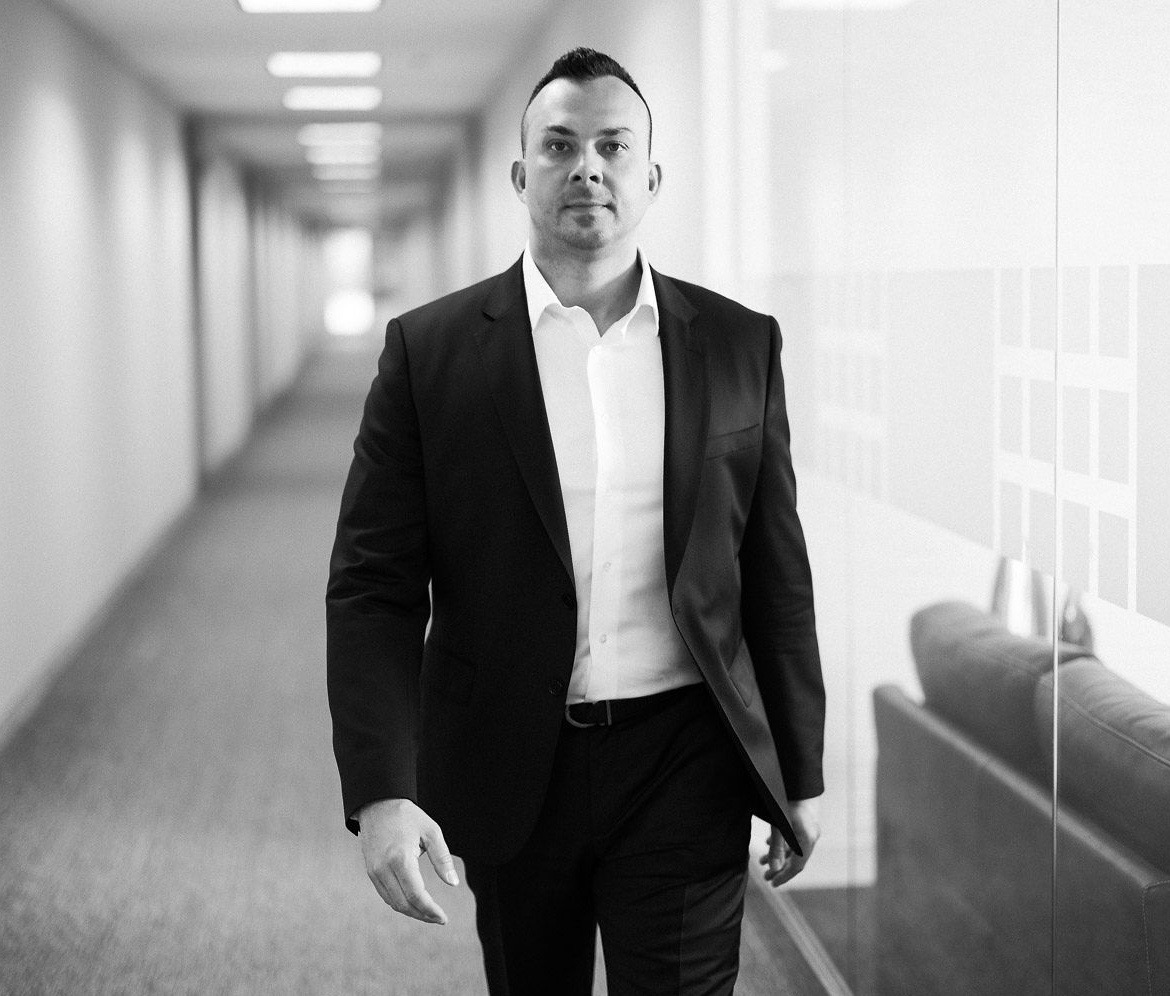 Read Our School Guides For Each City Below