Celebrate Every Season with These Top Festivals Near Monroe Township, NJ
Posted by Rob Dekanski on Monday, October 11, 2021 at 10:07 AM
By Rob Dekanski / October 11, 2021
Comment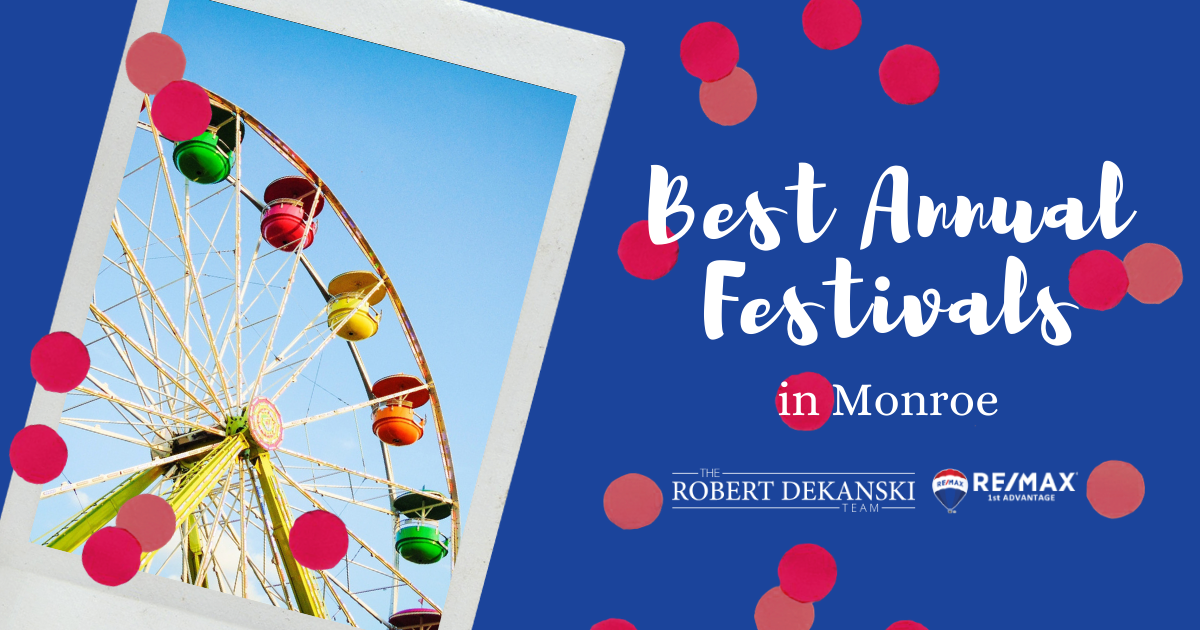 Monroe is a historic, close-knit community in central New Jersey's Middlesex County. It's considered to be on the outer edge of the New York City metro area, about one hour's drive into the heart of the city. Agriculture is a central part of Monroe's economy and culture, largely because of several major rail lines running right through town. That small-town spirit and charm remain today, and residents and visitors alike enjoy spending time outdoors and attending community events.
Some of the best examples of those events are festivals, typically held outdoors and often free to attend. The Monroe area has several festivals throughout the year, catering to all sorts of different interests and themes. Here's a closer look at some of the best festivals in Monroe.
Spring Festivals in Monroe
Springtime brings several festivals to the Monroe area. From a celebration of an iconic local university to a commemoration of an important American Revolution battle, Monroe's spring festivals offer something a little different beyond the typical carnival rides and festival food.
Rutgers Day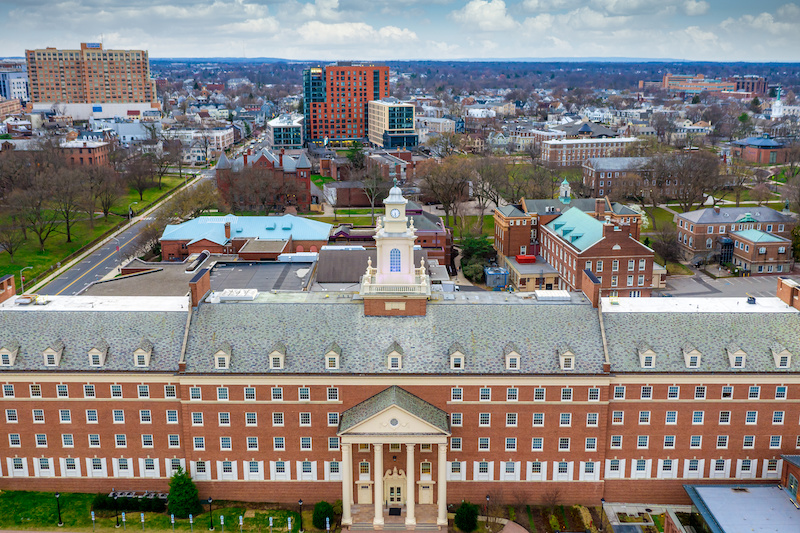 This celebration of everything Rutgers University takes place on the last Saturday in April each year. Attendees get to experience the university's inner workings firsthand through live music and dance performances, interactive demonstrations, talent shows, a parade, and even a dog show—plus much more. The idea is for the university to highlight its strengths across multiple departments, from academics and athletics to performing arts and everything in between. Past events at the festival have included the New Jersey Folk Festival, Alumni Weekend, Harry Potter Quidditch games, sparring demonstrations, and slime-themed interactive events.
Rutgers Day, including all its activities, is completely free to attend, a point of great pride for the university. The festival also takes place across multiple Rutgers University campuses, with each hosting several hundred of its own unique attractions on festival day.
Battle of Bound Brook Commemoration
Celebrating its 20th year, the Battle of Bound Brook highlights an important timeframe during the American Revolution right here in New Jersey. The original battle occurred in early April 1777 while the American Army occupied the Middlebrook, New Jersey area. Each year, the event takes place over the course of the second weekend in April. It's always held at the historic Abraham Staats House, which was established circa 1740 and served as both the strategic headquarters for General Baron von Steuben and an Army camp during the Revolution.
The festival includes tours of the Abraham Staats House and several demonstrations and activities on the grounds throughout the weekend. Examples include dining with soldiers decked out in 18th century Army garb, watching American and British troops' drills and reenactments, and enjoying barbecue outdoors. The festival is $5 to attend, and all activities are included in the admission cost.
Summer Festivals in Monroe
The air-conditioning in your Monroe single-family home is nice, but sometimes you just want to get out and get some fresh air. Thankfully, there are several festivals in the Monroe area during the summer months. These unique and festive events have a little something for every member of the household, regardless of age or interests.
Festival of Ballooning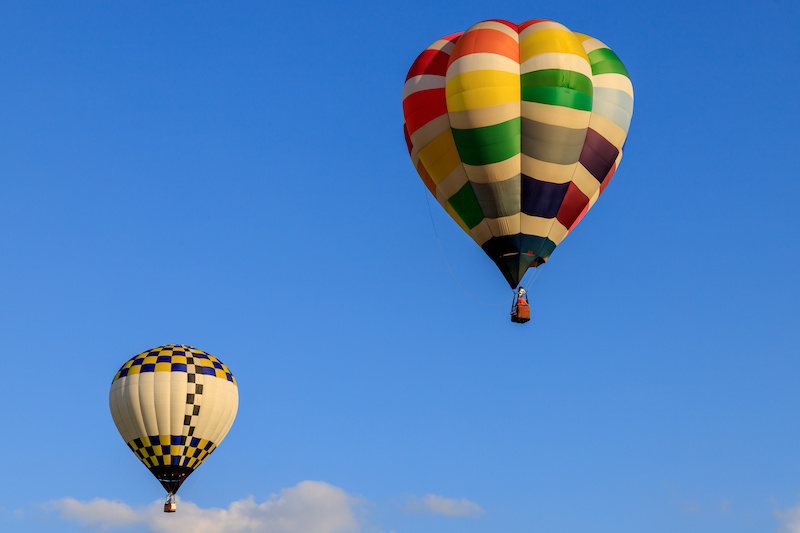 Billing itself as "the largest summertime hot air balloon and music festival in North America," the New Jersey Lottery Festival of Ballooning has been a much-beloved event for nearly 40 years. Every July, the festival comes to the Solberg Airport in Readington. Expect twice-daily launches of hundreds of balloons at once, including many specialty shapes such as a unicorn, sloth, panda, and frog. There are also evening balloon glows, fireworks, craft and food vendors, a kids' zone, carnival rides, a 5K race, and national headlining concerts. Festival attendees also have an opportunity to take a ride in one of the hot air balloons if they wish.
General admission tickets for the Festival of Ballooning can be purchased ahead of time or at the gate upon arrival. Several VIP and combination ticket options are available for admission, concerts, food, and balloon rides.
Middlesex County Fair
The Middlesex County Fair is one of New Jersey's longest-running and most celebrated annual events. It's been running continuously for over 80 years since 1938 and generally runs for one week in early August. The fair has several components of traditional carnivals but also heavily focuses on agriculture, which is at the center of Middlesex County's heritage and spirit. A large component of the fair association is bringing the area's urban and rural communities together through agriculture education, and some of the festival's partners include the New Jersey Farm Bureau and the Agricultural Fair Association New Jersey.
Middlesex County Fair attendees will enjoy artisan craft and food vendors with lots of homemade local specialties, amusement rides for all ages, carnival games, musical performances, and unique exhibits and demonstrations such as a "chainsaw artist" and Ninja Experience. Of course, 4-H plays a vital role in the county fair as well, and there are animal shows, auctions, and awards.
Fall Festivals in Monroe
Autumn is a wonderful time to get outside and enjoy central New Jersey's community events and festivals. The temperatures are still just a bit warm—though turning refreshingly brisk—and the fall foliage is vibrant with its various colors. Whether you're heading out with a friend to enjoy a drink or two or taking the whole family out for a day of community fun, there's a perfect fall festival for you.
Oktoberfest Beer Festival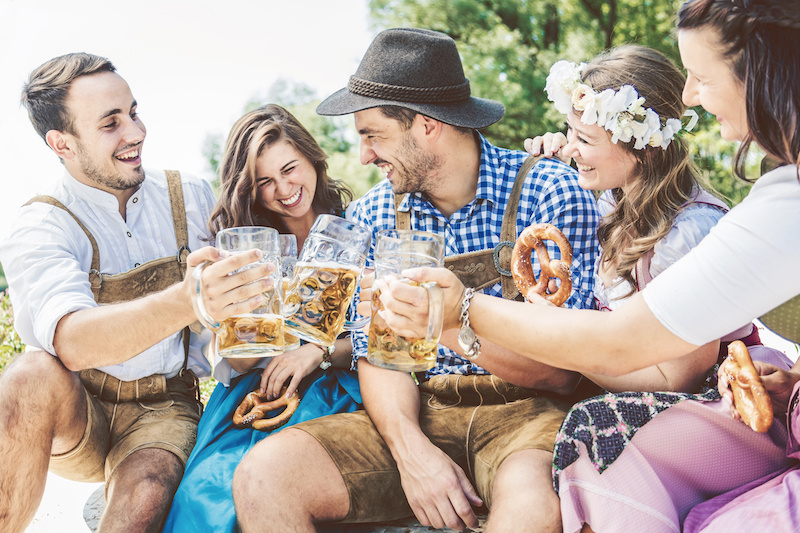 What's October without an official Oktoberfest festival? Fortunately, there's one just minutes from Monroe in Englishtown. The Oktoberfest Beer Festival is held at the historic Raceway Park and features more than 30 local craft breweries. The participating breweries include Spellbound, Raritan Bay, Four City, Toms River, Jug Handle, Angry Dad, and Butter Nut Wines, to name just a few. Tickets are sold as four-hour-session all-you-can-sample general admission and steeply discounted admission for designated drivers. The festival's session times run from 12:00 pm to 4:00 pm and again from 5:00 pm to 9:00 pm.
Aside from the beer samples, Oktoberfest features several local food trucks, live music, and more. Past musical acts have included local favorites Naughty Humphrey and Grand Theft Audio.
Edison Fall Family Spectacular
The East Coast is known for its old-school community block parties, and New Jersey's Edison Fall Family Spectacular epitomizes that. Each September, this festival welcomes in fall with multiple blocks of fun for the entire family. There's live music on multiple stages featuring several local bands of all different genres; a Kids' Zone with temporary tattoos, rides, video game trailers, and more; two food courts with tons of food trucks and street food vendors; a shopping alley; beer and wine garden; a remote control racetrack; and much more.
Admission to the Edison Fall Family Spectacular is free, but be prepared to pay for additional activities such as rides and face painting, as well as food. The festival is hosted by the Township of Edison in partnership with the Edison Recreation Department. It runs all day, and demonstrations, performances, and exhibits take place continuously throughout the event.
Winter Festivals in Monroe
Winter in New Jersey is often associated with cold, dreary weather. Festivals may not be the first thing to pop into your mind when thinking about the cold-weather season, but attending one is one of the best ways to beat the winter blues. This is especially true if you live in a Monroe condo or townhome that doesn't have much of a yard to enjoy some fresh air.
Thomas Edison Center Annual Holiday Tree Lighting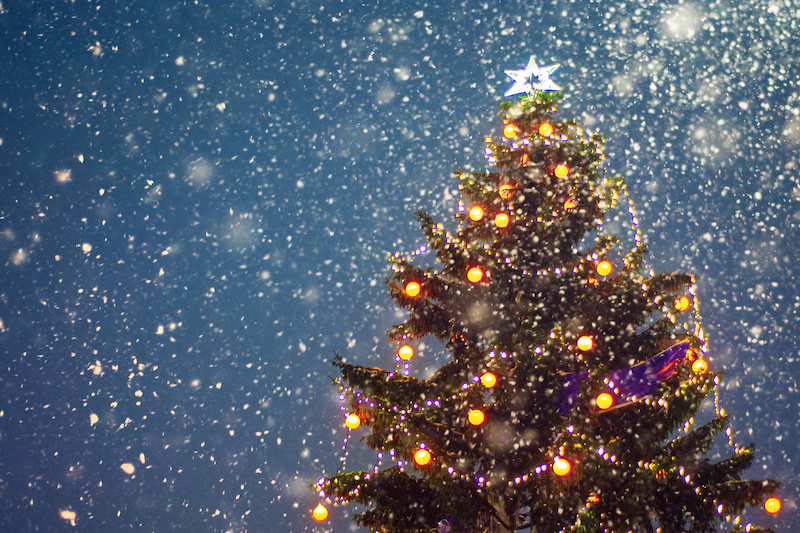 Visionary inventor Thomas Edison introduced the world to many modern marvels, including the phonograph, movie camera, and incandescent light bulb. He's also widely considered the "Father of Christmas Lights." Edison translated his invention of the light bulb and improved it to create the world's first-ever Christmas lights in 1879. He unveiled the new creation at his lab in Menlo Park, not far at all from Monroe.
Today, over a century later, the annual tree lighting at the Thomas Edison Center in Menlo Park is one of the community's most beloved traditions. Aside from the lighting of the tree, this lively festival features ice carvers, musical performances and carolers, hot chocolate, treats, and more. This event is free for the community and is typically held during the last few days of November or the first few days of December.
Come Celebrate in Monroe
There's no question that Monroe, New Jersey, offers its community members many entertainment options throughout the year. Festivals are a wonderful way to get outside, meet your neighbors, and discover new local businesses or learn something new.
Speaking of that, to learn more about what makes Monroe such a fantastic community to live, work, and play in, contact The Dekanski Home Selling Team of RE/MAX 1st Advantage with New Jersey Real Estate Network at (800) 691-0485 to get in touch with Monroe real estate agents who can help you find your dream home in Monroe.
If you're ready to call Monroe Township home, contact The Dekanski Home Selling Team of RE/MAX 1st Advantage with New Jersey Real Estate Network at (800) 691-0485 to get in touch with experienced Monroe real estate agents and find your ideal Monroe home today.