Public Transportation in Monroe: Monroe, NJ Public Transit Guide
Posted by Rob Dekanski on Thursday, May 6, 2021 at 4:00 PM
By Rob Dekanski / May 6, 2021
Comment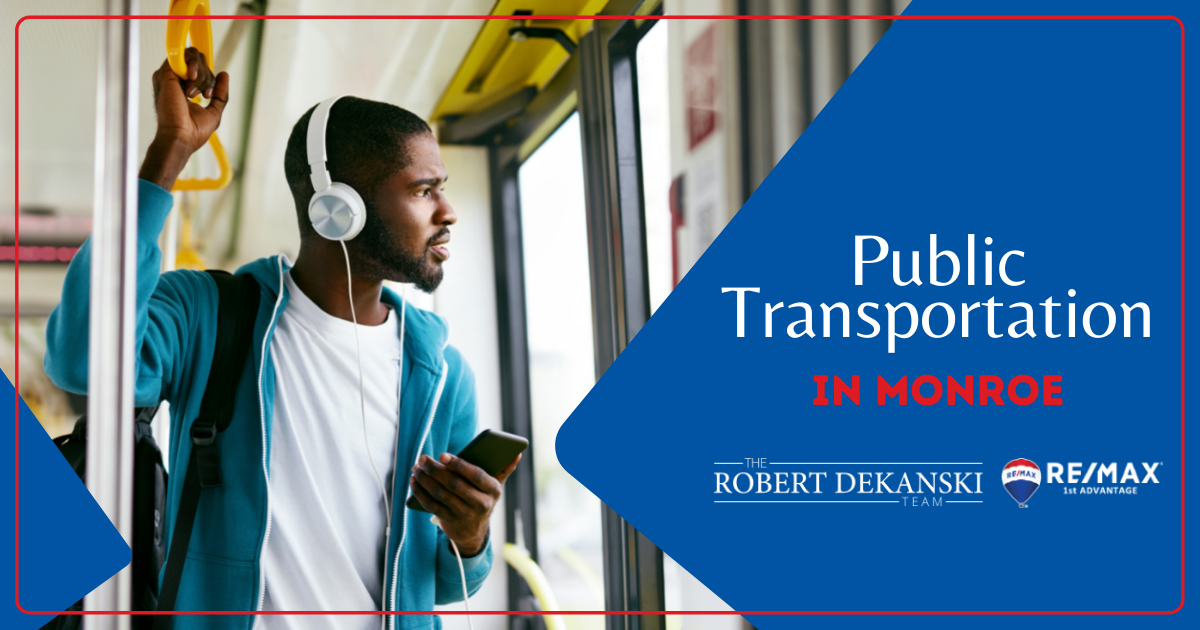 While Monroe Township in New Jersey has a modest population of around 50,000 permanent residents, there is more public transportation here than one might think. This is due to its proximity to the excitement and vast array of job opportunities both locally and across the river in the metropolitan New York City area.
The widespread availability of public transit such as buses, light rails, and commuter trains is one reason Monroe is one of the state's top places to call home. Looking to get around to Monroe's parks and the best local shopping? Need transport to a local university or any of Monroe's fun things to do? Read on to learn more about how getting around locally, statewide, and even farther is easy with Monroe's various public transportation options.
New Jersey Transit
Those living in Monroe Township who routinely commute or use public transportation to get around town will find a multi-destination option in New Jersey Transit. Widely known as NJ Transit or the NJT, this enterprise services New Jersey and many Pennsylvania and New York portions.
The NJT covers a service area of over 5,300 square miles, making it the third-largest provider of bus service, light rail transit, and rail travel in the U.S. It has an active fleet of more than 2,220 buses, 1,230 trains, and 90 light rail vehicles that travel on 12 rail lines and 251 different routes, taking over 270 million passengers to their destination safely each year. Top routes include Atlantic City, Main-Bergen County, Montclair-Boonton, Morris & Essex, Northeast Corridor, North Jersey Coast, Pascack Valley, Raritan Valley, Hudson-Bergen Light Rail, Newark Light Rail, and River Line.
Many modes of travel on the NJ Transit operate 24/7, while more rural routes may have dedicated hours. Trips are available round trip, one way, or purchased in multiple-day passes. Fares vary between service types and destination, and there are SuperSaver and Monthly Pass Holder discounts available.
New Jersey Transit Additional Information
Contact: 973-491-7000
Ticket Prices: $4–$350 depending on mode and destination
Suburban Transit
Suburban Transit is a nationwide bus operation, and in central New Jersey, the service is owned by the well-known Coach USA transportation company. This public transit provider is one of the largest in North America and operates over 2,400 motorcoaches. The company is independently managed and owned and has been in business for decades, with great accolades from passengers over the years.
Coach USA offers inter-city and local transportation services along its bus routes from Somerset, Mercer, Monroe, and other areas near apartments and master-planned communities around Middlesex County. It's convenient for travelers who frequent U.S. Route 130 and Route 27 using public transportation. Passengers can also use Suburban Transit's services to book city sightseeing tours and charter buses for group travel.
Half Fares are also available, which are considered the best way to catch connecting bus lines that allow passengers to travel to dozens of other cities in the Tri-State area with ease.
Selected Suburban Transit Ticket Costs
Monroe Township to New York City: One way $17 / Round trip $28
Monroe Township to Jersey City: One way $16 / Round trip $26
Nearby Townships to Atlantic City: One way $25 / Round trip $40
Monroe Transportation Department
Monroe's Transportation Office manages a public fleet of a dozen buses that offer transport services for adults age 55 and up and those with disabilities at no cost to residents.
The in-town shuttles provide Meals on Wheels deliveries and make daily welfare calls to older adults upon request. The service also provides transport to medical appointments and various places around the community, such as designated retailers, pharmacies, and the library, on set days. There are also Freehold and Princeton shuttles available to residents of all ages.
The current free shuttle schedule includes:
Wal-Mart Shuttle: Mon, Wed, Fri
Stop & Shop Shuttle: Tues & Thurs
Beauty Parlors & Salon Shuttle: Tues & Thurs
Shop-Rite & Target Shuttle: Tues & Thurs
Drop Off & Pick Up Locations: Municipal Complex/Library, Concordia Shopping Center, Town Center, Apple Plaza, Borough of Jamesburg, and Cranbury Rehab Center unless a home pickup is approved when reserving transport.
Keep Middlesex Moving provides links to other mass transit in Middlesex County.
Monroe Transportation Department Additional Information
Contact for reservations: 609-443-0511
Monroe Moves About With Vast Public Transportation Opportunities
Whether residents prefer to commute or get around for errands or pleasure using public transportation in Monroe, New Jersey, these options have the tri-state area covered. These providers make mass transit convenient, affordable, and environmentally friendly, with multiple ways to get around via bus, rail, or train.
If you're looking for a Monroe townhouse or single-family home with convenient access to one or more of these public transportation options, contact The Dekanski Home Selling Team of RE/MAX 1st Advantage with New Jersey Real Estate Network at (800) 691-0485 to get in touch with a Monroe real estate agent who can help you find a Monroe home in the perfect location.