Most Affordable Neighborhoods in Perth Amboy: Perth Amboy, NJ Affordable Living Guide
Posted by Rob Dekanski on Monday, February 22, 2021 at 11:51 AM
By Rob Dekanski / February 22, 2021
Comment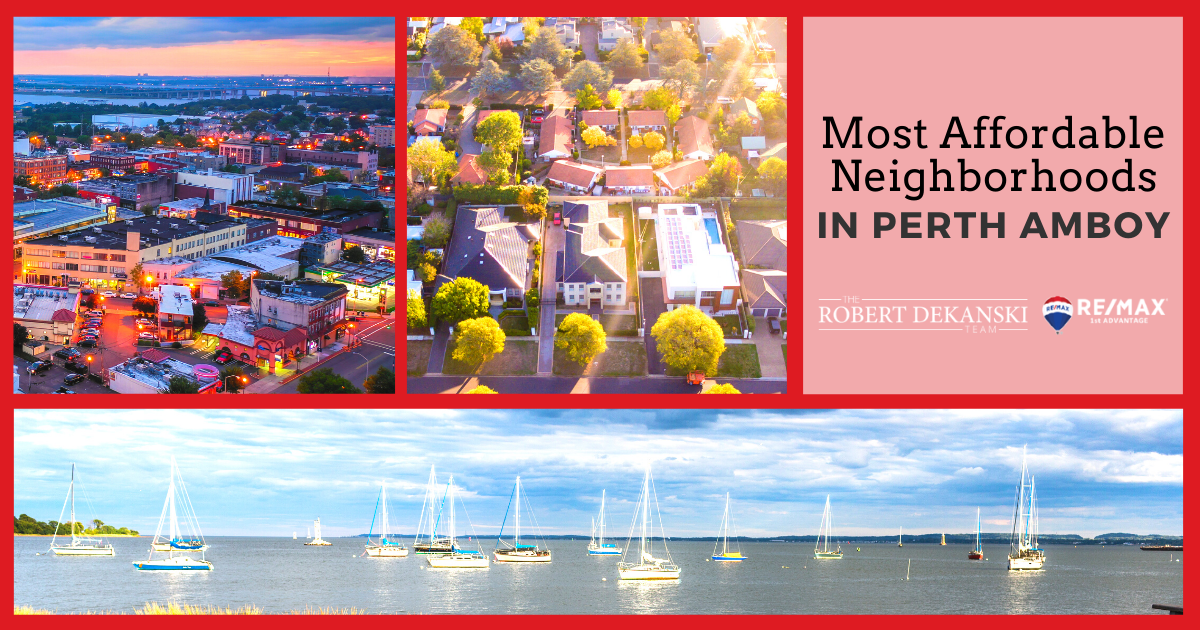 Finding affordable housing in the New York metropolitan area can be difficult, especially for those who need extra space. Perth Amboy, New Jersey, offers a solution that is far enough away from the city to provide reasonably priced housing, but not so far that residents who work in New York will have to commute for very long into the city. The following list outlines the most affordable neighborhoods for those planning a move to Perth Amboy, New Jersey.
Budapest
Budapest is a small township in Perth Amboy, south of Route 440 and north of Washington Street. The waterfront community was originally formed in 1910 and is now a place that about 52,000 people call home. With Perth Amboy being part of the New York metropolitan area, Budapest a popular place for commuters to live.
The neighborhood features an eclectic mix of affordable homes, ranging from traditional cottage and colonial-style properties to condos and townhomes and beautiful Victorian houses. The average sale price for a home in Budapest is $312,000, but it can be slightly higher for spacious homes, homes with any yard space, and waterfront properties.
Budapest is a fairly walkable neighborhood. Public transit is a little harder to come by in the area, but there are some places in town that are suitable for bicycles. Overall, Budapest is a quaint neighborhood in a premier location with great amenities.
Hall Avenue
Hall Avenue is located on the east side of the train tracks of the New Jersey Transit. The neighborhood used to be largely commercial but has since transitioned into a more residential area with fewer businesses. Hall Avenue is much smaller than Budapest with just over 4,000 residents, and it is mostly known for its numerous apartment complexes. However, some new construction can be spotted throughout the town.
Maurer
The name Maurer comes from the "company town" that was originally built in the area in 1876. Since its incorporation, it has largely become an industrial district that was once home to the New Jersey Shipbuilding Company and the American Smelting and Refining Company. Maurer's waterfront location made it a highly active area during World War II, where ships for the U.S. Navy were built.
Currently, a small residential neighborhood sits south of the industrial area of Maurer. Willow Pond Park is easy to access by crossing over to the west side of Convery Blvd, or residents can enjoy the smaller park on the outer east edge of the city. The neighborhood's streets are laid out in a grid system, making navigating the area easier than in many other places in Perth Amboy.
Harbortown
Harbortown is a beautifully planned community on the northeast side of Perth Amboy. It's situated between the Kinder Morgan terminal and the town's waterfront, along the Arthur Kill just south of the Outerbridge Crossing. The area was originally used as marshaling yards for the Amboy, Easton, and Lehigh Valley Railroads, where mined coal would be loaded onto barges for distribution.
Homes in Harbortown sell for just over $200,000 and rarely top $270,000, making it one of the most affordable places to live in Perth Amboy. Most houses in the community are new townhomes, however, there is still some older construction.
State Street
State Street is a Perth Amboy neighborhood located south of Harbortown and just north of Smith, Jefferson, and Fayette streets. The neighborhood has easy access to medical facilities like the Alameda Rehabilitation and Healthcare Center. The Perth Amboy Ferry Slip isn't far, making a trip across the Hudson River into New York relatively quick and easy for both work and recreation.
Finding Affordable Neighborhoods in Perth Amboy
Perth Amboy's many neighborhoods offer a wide variety of affordable housing choices. The city offers numerous amenities and is perfectly located adjacent to New York, making the drive from Perth Amboy easy for residents. Few other areas offer the premier location and affordability of Perth Amboy. Explore the city today and decide if buying a home in the area is right for you.