6 Most Expensive Cities in Somerset County: Somerset Towns With Luxurious Homes
Posted by Rob Dekanski on Tuesday, November 22, 2022 at 3:55:57 PM
By Rob Dekanski / November 22, 2022
Comment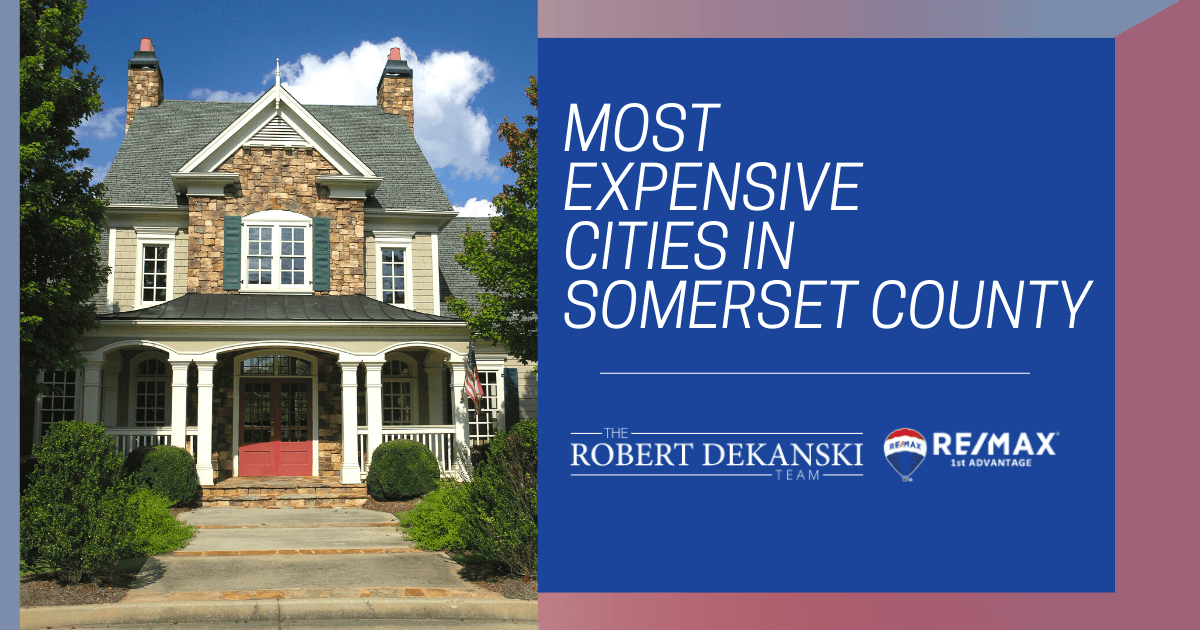 Like the rest of New Jersey, Somerset County offers buyers the best of all worlds. Residents enjoy quiet, amenity-filled towns that are still close to the jobs, culture, and excitement of northern New Jersey and New York City. Somerset County is also the site of some of north-central New Jersey's best homes, especially for those with a big budget. For visitors and those moving to Somerset County, here's everything you need to know about six of the county's most expensive cities.
Far Hills
One of Somerset County's best towns, Far Hills provides a unique split within the borough, anchored by a small village-style development near Main Street/US Route 202 and Peapack Road. The area includes restaurants like the popular Delicious Heights, the Far Hills Fairgrounds, several local shops, and the Far Hills NJ Transit rail station. This rail stop provides easy access to Hoboken, New York City, and other points to the east, as does Interstate 287, which runs through the community and connects to other major interstates and highways.
Far Hills comprises spacious rural properties that typically range from 3–10 acres outside the core village area. This roomy zoning is mandated by law, assuring homeowners that the rural community character won't change anytime soon. Far Hills also shares the gorgeous Natirar Park with Peapack Gladstone, a 404-acre space that offers walking trails, fishing, historic sites, and more.
Homes in Far Hills are almost exclusively single-family detached properties. Those closer to the "downtown" area include more historic homes a century or older, often selling from just over half a million into the high six figures. The newer, more spacious homes for sale in Far Hills generally list from $1 million and regularly top $3 million.
Far Hills Amenities
Convenient to Interstate 287, US Route 202
Served by NJ Transit Gladstone Branch rail line
Natirar Park
Leonard J. Buck Garden
Warren
Those looking for a quieter rural escape may find the home they're looking for in Warren Township, a historic bedroom community with more than 200 years' worth of roots. The township is almost entirely comprised of residential streets and parkland, like East County Park and Passaic River County Park. Despite this secluded feel, Warren is just down the road from some of the region's best shopping at the popular Bridgewater Commons mall. Meantime, Interstate 78 allows fast, direct access to Newark, New York City, and other parts of northern New Jersey and New York, making it a great place to live for commuters. Closer to home, residents can grab a high-end meal at the Stone House at Stirling Ridge, one of the region's best-reviewed restaurants.
More modestly sized or older homes in Warren start just below the half-million mark. However, even those properties are built on at least half an acre of land. Many larger homes for sale in Warren list from $1.5 million, usually including five to six bedrooms spread through sprawling, architecturally distinctive homes. Some even have features like indoor pools, media rooms, libraries, and more.
Warren Amenities
Convenient to Interstate 78, US Route 22
Passaic River County Park
East County Park
Watchung Valley Golf Club
Forest Lodge NJ
Bernardsville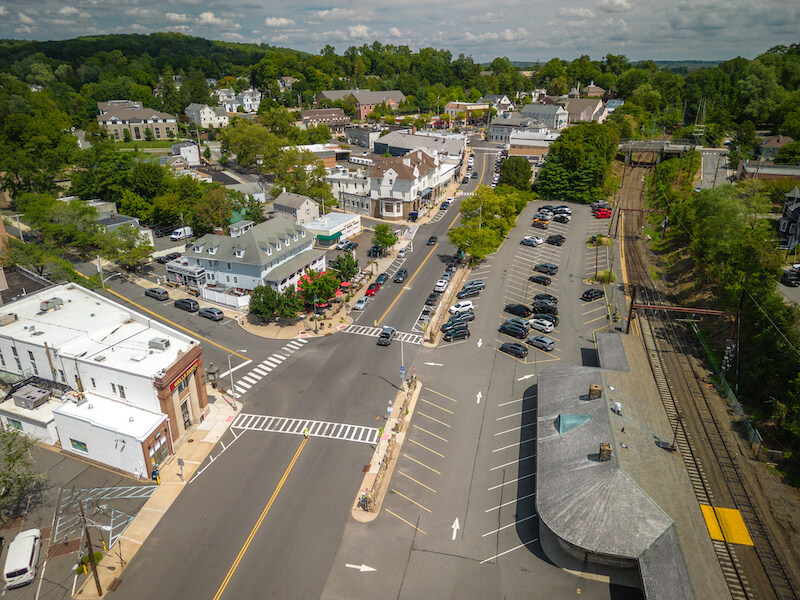 Like many areas of Somerset County, Bernardsville began as a summer retreat for wealthy New Yorkers. More extensive and permanent settlement followed when the railroad reached the community, a link to New York City it still maintains today through the Gladstone Branch of NJ Transit. Residents can also enjoy plenty of local businesses along Minebrook Road and Claremont Road, from the comfort food of the Bernards Cafe to the historic setting of The Station, along with coffee shops, grocery stores, and other everyday services.
Outside this historic district, Bernardsville is primarily forested rural land, with spacious homes on large lots providing the seclusion many homebuyers seek. Residents can take advantage of all this green space with a hike through the Scherman Hoffman Wildlife Sanctuary or by hitting the links at one of several local golf courses and country clubs. In many cases, properties closer to the center of town sell from around a half-million to a million or more. Homes for sale in Bernardsville list from around $500,000, but for luxury homes in Bernardsville, listings start at $1.2 million and regularly exceed $10 million.
Bernardsville Amenities
Convenient to Interstate 287, US Route 202
Served by NJ Transit Gladstone Branch rail line
Somerset Hills Country Club
Cross Estate Gardens
Scherman Hoffman Wildlife Sanctuary
Bernards
Not to be confused with nearby Bernardsville (which was once a part of it), Bernards Township is made up of a collection of smaller communities set between Interstates 78 and 287, including Basking Ridge, Lyons, Liberty Corners, and others. This location makes getting around Somerset County, northern New Jersey, and the entire tri-state area simple. While it may not be the best-known Somerset County community, it's home to the headquarters of major companies like Verizon Wireless and Barnes and Noble.
There are plenty of things to do in Somerset County, and Bernards is no exception. Numerous parks dot the community, the most popular of which is Pleasant Valley Park. This centrally located green space includes trails, sports fields, a fishing pond, an amphitheater, and a playground, among other facilities. In addition, various small shopping centers are spread throughout Bernards, providing convenient locations for daily errands.
This sprawling township offers residents various housing options, including condos, townhomes, and single-family detached houses. Condos for sale in Bernards list from the mid-$200,000s and up, while single-family homes start around half a million. However, luxury homes for sale in Bernards regularly top $2 million and include gorgeously landscaped multi-acre lots, swimming pools, basement recreation rooms, and much more.
Bernards Amenities
Convenient to Interstate 78, 287
Served by NJ Transit Gladstone Branch rail line
Pleasant Valley Park
Somerset Hills YMCA
Dewy Meadow Village Mall
Lyons VA Medical Center
New Jersey National Golf Club
Hillsborough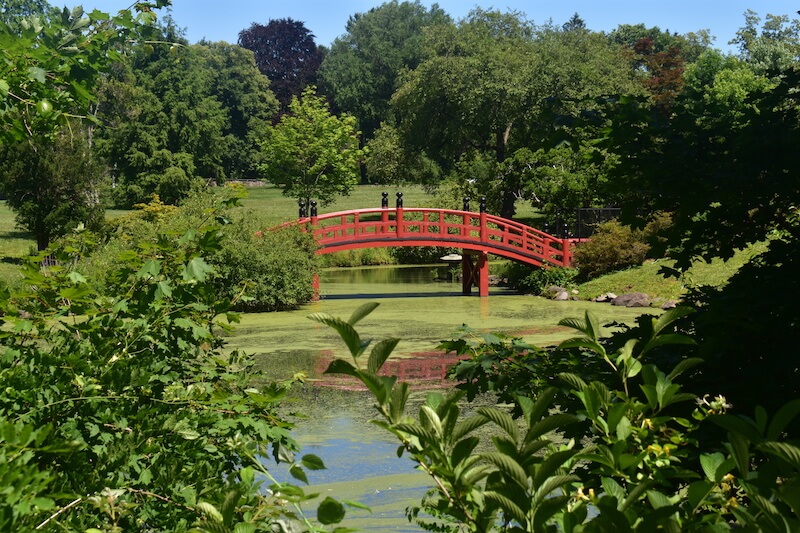 Hillsborough Township, one of the most historical communities in Somerset County, has been around for over 250 years. While it's no longer the undeveloped farmland that greeted George Washington during the Revolutionary War, Hillsborough has maintained a woodsy New Jersey charm while adding local conveniences. Residents can enjoy various restaurants, shops, and services set along US Route 206 and the 206 Bypass, with the rest of the community primarily residential.
Hillsborough is also home to Duke Farms, a former private estate now dedicated to preserving local nature and wildlife, with hiking and biking trails, classes, events, and more. Those looking for a more rugged experience can also explore the 6,300-acre Sourland Mountain Preserve on Hillsborough's southern side.
Homes in Hillsborough are mainly single-family detached houses, with some condo and townhouse options in the community's central area. While some properties can be found as low as the $200s, most homes for sale in Hillsborough list for above $600,000. Hillsborough shines with its highest-end properties, massive farm- and estate-style homes with 15–40 acres of land, and homes with up to seven bedrooms. These typically list from $1.5 million.
Hillsborough Amenities
Duke Farms
Sourland Mountain Preserve
Hillsborough Promenade
Royce Brook Golf Club
Montgomery
Montgomery Township may not be as well known as its neighbors, but it offers one of the top places to put down roots in Somerset County for big-budget homebuyers. While development has picked up in recent decades, nearly 40% of the community is set aside for the long term as open space, preserving the quiet character of the area. This includes popular parks like Montgomery Veterans Park. Still, there's plenty to do along US Route 206, like catching a foreign film at Montgomery Cinemas, grabbing a bite to eat at Aja Asian Cuisine, or even checking out a working farm at Hidden Spring Lavender & Alpaca Farm.
Montgomery is also convenient to the hip, thriving university town of Princeton, home to Princeton University and a wide variety of local shops, restaurants, and nightlife options.
Large detached single-family homes dominate the Montgomery Township real estate market, with a few townhouse communities available. Most properties from half a million upwards include four or more bedrooms and up to 5,000 square feet of living space. Properties with extensive acreage and luxury homes for sale in Montgomery are the most expensive, reaching $2.5 million or more in some cases.
Montgomery Amenities
Montgomery Veterans Park
Princeton Airport
Multiple country clubs and golf courses
Princeton North Shopping Center
Homes Worth Splurging On in Somerset County, NJ
Those with a lot of money to spend on their new home have plenty of choices in the Northern and Central New Jersey regions. But few real estate markets have better options for sprawling, luxurious dwellings than Somerset County. Each township or borough has unique history and amenities, while all enjoy the county's suburban-rural charm, major employment centers, and beautiful nature. Future homebuyers can't go wrong with any of these six Somerset County communities.
If you're ready to buy a home in Somerset County, contact The Dekanski Home Selling Team of RE/MAX 1st Advantage with New Jersey Real Estate Network at (800) 691-0485 to get in touch with experienced real estate agents and find your ideal Union County home today.
Read Our Expensive City Guides For Each County Below