Most Expensive Neighborhoods in Piscataway
Posted by Rob Dekanski on Friday, April 30, 2021 at 11:45 AM
By Rob Dekanski / April 30, 2021
Comment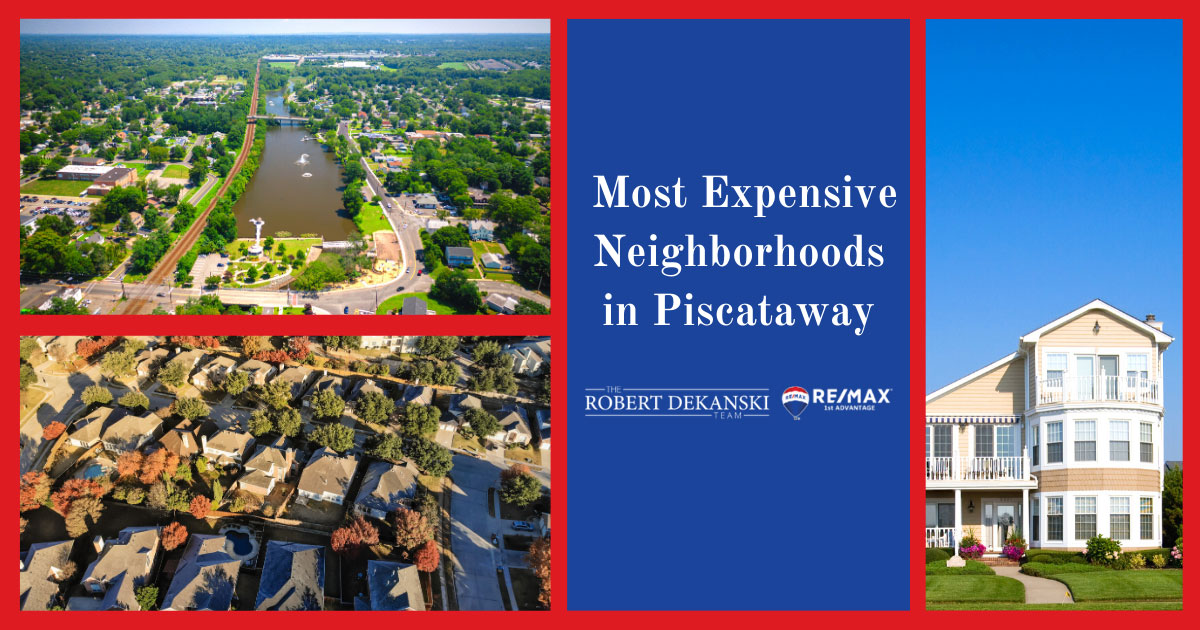 Formed in 1693, Piscataway, New Jersey, is a bedroom community in the footprint of world-famous New York City. The 2010 census found 56,044, which grew to 56,837 by 2019, representing a stable level of growth that could indicate a strong and comfortable community. As part of Middlesex County, it is one of the oldest settlements in the state.
Despite the relatively small size, being part of a huge metropolitan area has advantages. The community offers quiet suburban life only miles away from the excitement of the city. Piscataway contains part of Rutgers University and the Robert Wood Johnson Medical School, both providing educational and research expertise to its reputation.
For those planning a move to the area, here are a few things to know about the most expensive neighborhoods within Piscataway.
Possumtown
Possumtown Amenities
Wynnwood Park
Possumtown Park
Possumtown Volunteer Fire station
Easy access to I-287
Possumtown is a largely residential neighborhood situated between Possumtown Road, Interstate 287, and River Road. Domiciles in the area have a median price of $383,000, and most are single-family homes. The houses are generally medium-sized, between 1,736 and 2,641 square feet. For potential owners who prefer variety, the buildings in the area were built between 1916 and 2020, encompassing a wide mixture of styles.
Homes in Possumtown typically only stay on the market for about two months before selling near the asking price. Residents, on average, pay about $7,750 annually in property taxes.
North Stelton
North Stelton Amenities
Durham Park
Suskin Park
Sturbridge Park
Fast access to I-287
The North Stelton community is a suburban-style area in terms of population density. The median real estate price for the community is about $374,000. That cost is higher than 48.8% of the state and 71.8% of the nation. Rental costs within the community are also more expensive than average at $2,991 per month. However, the area's vacancy rate is a low 2.5%, meaning there is plenty of demand to live in the neighborhood.
The community offers a fairly wide choice of housing styles and sizes. Potential owners can choose from single-bedroom houses and condos and townhomes to medium-sized structures with four bedrooms. Rowhouses or attached homes comprise 25% of the real estate.
As is normal for bedroom communities, many residents have a longer than average commute to work. Almost 27% of residents in the community spend 30 to 45 minutes driving. However, 75.6% don't seem to mind the commute as they drive to work individually. Other options are available, as 10.1% ride the train, and 9.9% use some form of carpool.
Lake Nelson
Lake Nelson Amenities
Lake Nelson
Lake Nelson Park
Byrne Park
The Lake Nelson neighborhood exists in the near-center of Piscataway near Metlars Lane. The median cost of homes in this area is $420,000, with an average cost per square foot of $256. Many of the houses are attached home styles, such as condos and townhouses.
The sizes range between two and five bedrooms, but many styles and building ages are available. Purchasers can find colonial, split-level, ranch, and Cape Cod homes, mostly created between 1960 and 1980.
Homes on the market in the neighborhood generally sell fairly quickly, with an average of 52 days. Previous homeowners may have been pleased that purchase prices are often close to the asking price. Current owners can expect to pay about $8,155 a year in property taxes.
Gramercy
Gramercy Amenities
Minutes away from I-287
Quick access to major roads like New Durham and Stelton roads
The Gramercy neighborhood name includes Gramercy Park and Gramercy Village. The median price for homes within these communities is $429,000, which averages about $200 per square foot. Most of the structures were built between 1955 and 1994, providing a wide range of potential characteristics. Home buyers will find a variety of single-family homes, largely with sizes between three and five bedrooms.
Sellers will generally find that homes within the community are on the market for about two months. They also generally sell for roughly the asking price, indicating a fairly stable real estate market. Average property taxes for ongoing owners are around $9,627 a year.
While most Piscataway neighborhoods require a car, walkers and bike riders will find this neighborhood partially traversable.
Grandview
Grandview Amenities
Day Park
Grandview Elementary
Irishtown Park
The Grandview neighborhood is perhaps the most diversified in terms of housing stock. The median sale price is $359,000, with an average cost per square foot of $246. However, the homes' construction dates range from as far back as 1894 to as recently as 2020. This is an extraordinary character in a community and a prize choice for homeowners uninterested in neighborhoods where all structures fit the same mold.
Many homes are attached, such as condos and townhomes. However, there are plenty of areas to find single-family versions ranging from one-bedroom to larger five-bedroom sizes. The housing market in this neighborhood can also be considered fairly stable, as homes usually sit on the market for about 61 days. They also generally sell at or near the homeowner asking price.
Birchwood Estates
Birchwood Estates Amenities
Lots of green space near Mountain Ave
Minutes away from I-287
Birchwood Estates is a fairly new neighborhood, so homeowners looking for brand-new housing may enjoy perusing this area. With most of the homes built in the early 2000s, the median price is about $380,000. The current average cost per square foot is $203. Many of the homes in this community are attached single-family homes with up to three bedrooms.
Homes within this neighborhood sit on the market a little longer than others, so buyers may have more room to negotiate. The average market stay is 138 days, but the homes are eventually purchased for slightly less than the asking price. Homeowners can expect to pay property taxes around $8,272, and average homeowners' association fees are $185.
Discover Piscataway
The neighborhoods in Piscataway hit all the right notes for a bedroom community. Commuters looking for a quiet place to sleep after a hectic day can find plenty of peaceful areas. Those looking for fast access to major highways and alternate routes can also find a home in the town. Lovers of the outdoors seeking ways to relax or stay in shape will enjoy having Piscataway's many parks and outdoor spaces available. Foodies can also decompress on evenings and weekends with a wide variety of eateries.
No matter what potential residents are searching for, Piscataway has the neighborhood to fit the bill. Call The Robert Dekanski Team today at 800-691-0485 to connect with an agent and discover your Piscataway dream home today.