Moving to Berkeley Township: 10 Things to Know First
Posted by Rob Dekanski on Wednesday, May 31, 2023 at 12:04:29 PM
By Rob Dekanski / May 31, 2023
Comment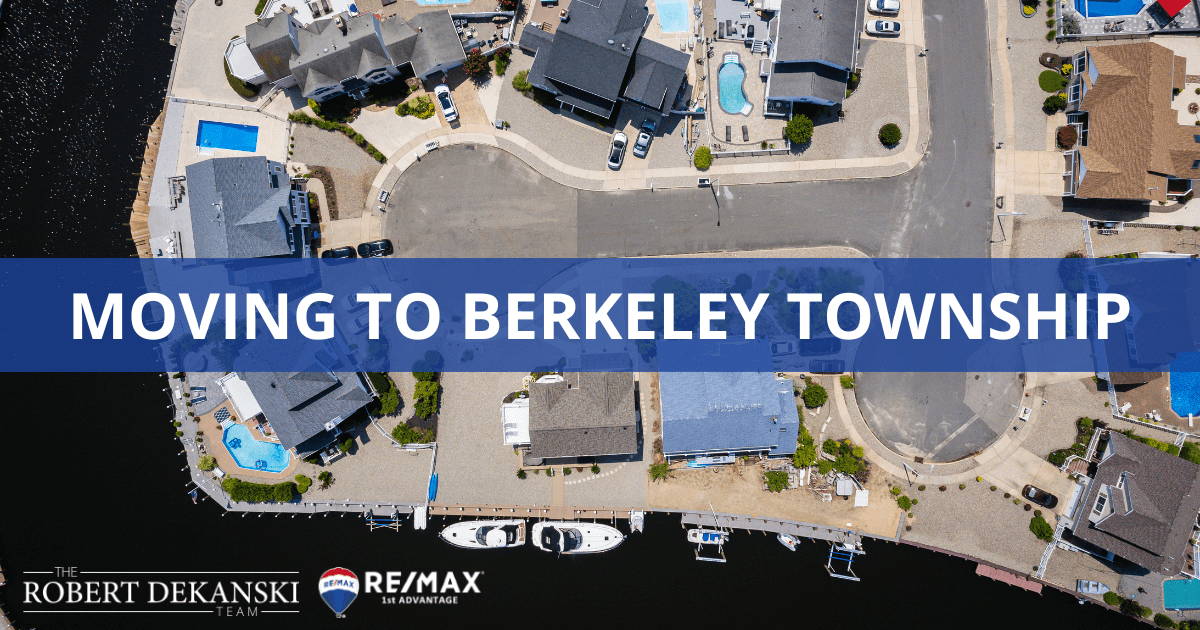 Berkeley Township, which includes the community of Bayville, is a charming area located in Ocean County, New Jersey. It is an ideal place to live for those looking for a scenic place to call home. The area is surrounded by natural beauty, with several parks, lakes, and beaches nearby. It is also home to various local shops and restaurants catering to various tastes and preferences. Additionally, Bayville/Berkeley Township has a rich history and culture evident in its architecture and landmarks. Homebuyers moving to New Jersey can use this guide to learn how Bayville/Berkeley Township could be an excellent decision for anyone looking for a new place to live.
10 Reasons to Move to Berkeley Township
The top 10 reasons people move to Berkeley Township are:
Truly welcoming vibes
Various attractive housing styles
Beautiful natural landscapes everywhere
A healthy job market with good wages
Ability to enjoy quick trips to the beach
Convenient access to New York City
Its location near many public universities
Reliable public transportation routes
The rich arts and culture scene
Tons of fun things to do
The area has many top-notch restaurants, coffee shops, and other eateries. Residents love to stop by for refreshments and a bite to eat while running errands or after enjoying time out in the great outdoors.
Cost of Living in Berkeley Township
The cost of living in Berkeley Township is on par with the cost of living in New Jersey but considerably higher than the national average. Monthly living expenses and other costs align with the average in New Jersey, but home prices are lower than the state average.
Homebuyers can expect to see median prices in the high $300s when buying a home, making homes in Bayville and Berkeley Township slightly more expensive than the national average. On average, a one-bedroom home sells for $215,000, while a five-bedroom dwelling costs around $675,000. Most properties stay on the market for about a month before selling at or below their asking price.
Renting a home costs an average of $1,600 monthly for a two-bedroom. A one-bedroom is closer to $1,400 a month, while a three-bedroom unit rents for around $1,900. If renters want a single-family home, they'll likely pay anywhere from $2,800 to $4,500 per month.
The cost of utilities adds $110 to $170 per month for a one- to four-person household. Internet costs $70 per month, while phone service adds $50 per line to the monthly expenses. Food costs about $550 per month for each person in the household. Transportation is $55 to $350 per month, depending on the household size and if they have their own vehicles or use public transit.
Berkeley Township Job Market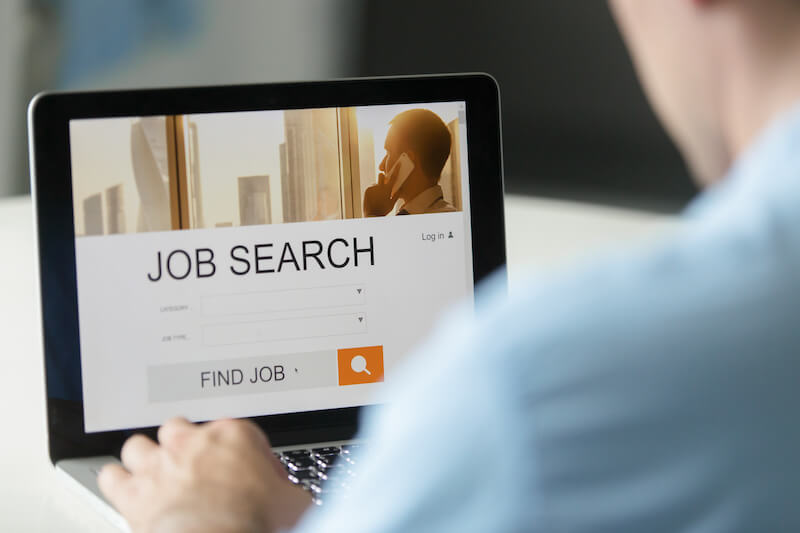 The job market in Berkeley Township—part of the massive New Jersey economy—is thriving. Private employers offer residents many opportunities to build rewarding careers in their desired positions. Throughout their careers, there are ample chances to earn promotions with higher pay and better benefits packages.
Six Flags Great Adventure and Ocean University Medical Center are the two biggest private companies to work for. Th popular Six Flags theme park has 14 thrilling rollercoasters, dozens of exciting attractions, and a sprawling safari. Hiring ramps up in the summer, but they keep bringing on new employees throughout the year. Possible positions include food service team members, ride operators, loss prevention field agents, seasonal safari wardens, and animal educators.
Ocean University Medical Center is a 300-bed teaching hospital with over 90 residents training to become full-fledged doctors. This medical center operates as a part of the Hackensack Meridian Health system. They provide acute and surgical care to people across Berkeley Township and beyond. Job positions at this healthcare center include licensed practice nurses, physicians, pharmacy technicians, client care coordinators, and custodians.
Popular Industries in the Area
The leading industries in the greater Berkeley Township area are on par with the major industries in Ocean County and include healthcare and social assistance, retail trade, and educational services. These industries comprise 40% of the workforce, totaling over 106,000 workers across Ocean County.
The healthcare and social assistance industry currently has more than 40,000 workers and is growing at a steady rate of 2% year over year. Median earnings are at $87,000 annually and increase by 2.5% annually. In the retail trade industry, more than 34,500 people are building rewarding careers and earning nearly $60,000 per year. Wages in this industry also increase by 2.5% per year.
The education services industry has over 34,500 workers who earn a median annual wage of $100,000. Earnings are growing much faster in this industry than the other two leaders and are currently showing a growth rate of 3.6%.
Things to Do in Berkeley Township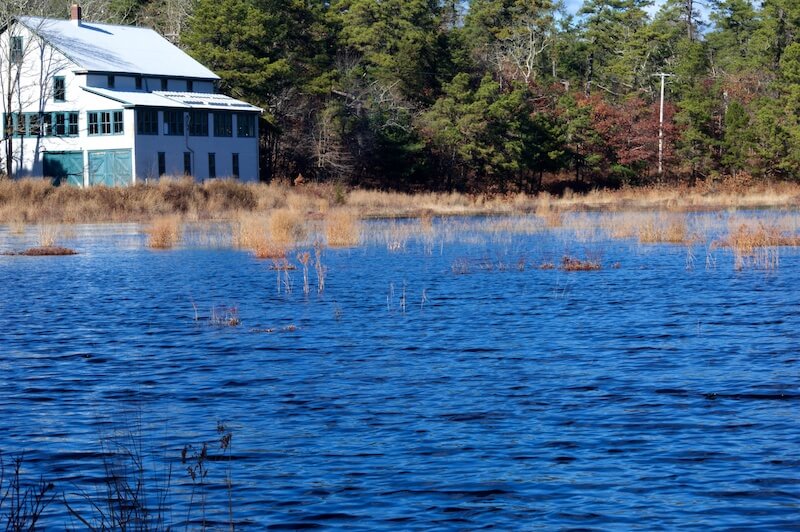 When Berkeley Township residents want to find something fun and exciting to do, they never have to go far. Outdoor recreation activities abound along the waterfront and in Double Trouble State Park, one of Ocean County's best parks. There are many excellent local attractions nearby, only requiring a short drive to the Barnegat Peninsula. When it comes time for a bite to eat, dozens of local eateries allow residents to eat whatever they crave.
Outdoor Activities
Berkeley Township has over 20 local, county, and state parks and numerous beaches. Access to the best beaches in Ocean County is very convenient, too. Residents can always find something unique to do in the great outdoors are a result.
At Amherst Beach, visitors get to fly high on the swing set, get their imaginations running wild on the pirate-themed playground, or enjoy all the wonders of Barnegat Bay. Butler Beach & Playground offers more of the same but also has a fishing pier for those who want to try reeling in the big one.
Other popular places to spend the day in nature include John C. Bartlett, Jr. County Park, White Sands Beach, and Mallard Park. BMX riders, skateboarders, and other daredevils also love to visit the skate park at Veterans Park.
Local Attractions
Although Berkeley Township doesn't have any major attractions, there are plenty of fun things to do just over on the Barnegat Peninsula, a hotspot for New Jersey's best water activities. The Casino Pier and Breakwater Beach Waterpark are the most popular attractions on that side of the bay. This amusement park and waterpark has all the top attractions, including rollercoasters, water slides, and an arcade.
When residents want to get out on the bay, they can count on the Barnegat Bay Sailing Charters to take them on the ride of a lifetime. Their charter trips take guests on a whirlwind tour of all the best sights on the bay, including an unforgettable view of the lighthouse.
Restaurants & Nightlife
Residents are never far from enjoying a delicious meal and the drinks to match while living in Berkeley Township. Restaurants stretch down Atlantic City Boulevard, with several right along the bay.
The most popular restaurants in town include:
B2 Bistro + Bar
MJ's Restaurant Bar and Grill
Buon Appetito
Senza Restaurant
Sand Castle Diner
Diesel's Subs and Wraps
Cedar Creek Bar & Grill
Yesterday's Restaurant
White Castle
When residents want a sweet treat, they can always find what they're craving at local ice cream shops. For example, Original Rich's Ice Cream, Ralph's Italian Ice, and Mrs. Walker's Homemade Ice Cream offer frozen sweets on the double.
Berkeley Township Climate
If you're moving to Ocean County, you have a vested interest in the climate and your ability to enjoy the beaches. The humid continental climate in Berkeley Township treats residents to hot summers and mild to cold winter weather. The best time to visit for outdoor activities is mid-June through September, when it's nice and sunny out more often than not.
The warm weather starts to ramp up in late May. At that time, it's typically 74°F during the day and a mild 50°F at night. Summer temperatures hit an average peak of 87°F by mid-July and then slowly start to cool back down. The fall and spring weather stays in the cozy 60s and 70s each day.
The cold season begins in early December and continues through March. Daytime temperatures through the winter stay in the low 40s, while nighttime lows can hit 20°F. Snowfall, hail, and freezing rain can occur between November and April. January usually gets the most snow, totaling about eight inches on average.
When it's not freezing, most months see about eight days of rain. April sees the most rainfall, equaling about four inches by the end of the month. February gets the least rain at about two inches total throughout the month.
Traffic in Berkeley Township
Over 260 miles of roadways run through Berkeley Township, and while driving in New Jersey is notoriously tricky, navigating this area is fairly simple. Major thoroughfares include Garden State Parkway and Atlantic City Boulevard, which meet on the north side of town near Toms River. As the name suggests, Bayview Avenue travels around the waterfront from Butler Boulevard to Ocean Gate Drive.
The well-connected roadways make quick work of travels around town and to distant locales like Philadelphia, New York, and Washington, DC. When traveling to Philadelphia, residents must travel about 90 minutes on Route 70, also known as John Davison Rockefeller Memorial Highway.
New York is also only 90 minutes away via the Garden State Parkway. Although this route has tolls, it's a direct route into the state and offers the fastest travel times. Washington, DC, is about four hours away and is easily accessible via I-95 South.
While driving through town, traffic patterns vary throughout the day. The heaviest traffic occurs during peak commute times in the early morning and mid-afternoon. The summer months bring more traffic, too, as people come from far and wide to enjoy all the local attractions.
Alternative Routes
When incidents occur on the Garden State Parkway, traffic quickly backs up, resulting in a full day of slow commutes. Fortunately, it's easy to avoid all that by taking Route 9, or Atlantic City Boulevard, instead.
The surface streets are also a solid choice if that's not a viable option. The best route depends on the day and time, but it's easy to get going in the right direction with GPS maps. The maps will recalibrate as needed to provide the best route and minimize drive times significantly.
Berkeley Township Public Transportation
NJ Transit provides public transportation all across New Jersey, including in the Berkeley Township area. Bus 559 travels along Route 9 throughout the day, taking riders to and from their target destinations. The route usually sticks to the set schedule, although delays can happen.
To catch a ride on the local bus, riders must buy a one-way ticket, FLEXPASS, or monthly pass. There's also the option to purchase ten-trip tickets that are either good for 20 days or until they're used, depending on whether they were discounted. Riders can buy tickets at the bus station or using the MyTransit Wallet app.
The app lets riders conveniently pay for their tickets with a few clicks of a button or load it up by paying cash at a participating retail location. In addition, the app provides real-time updates on the location of the bus and even lets users see how full it is.
Schools in Berkeley Township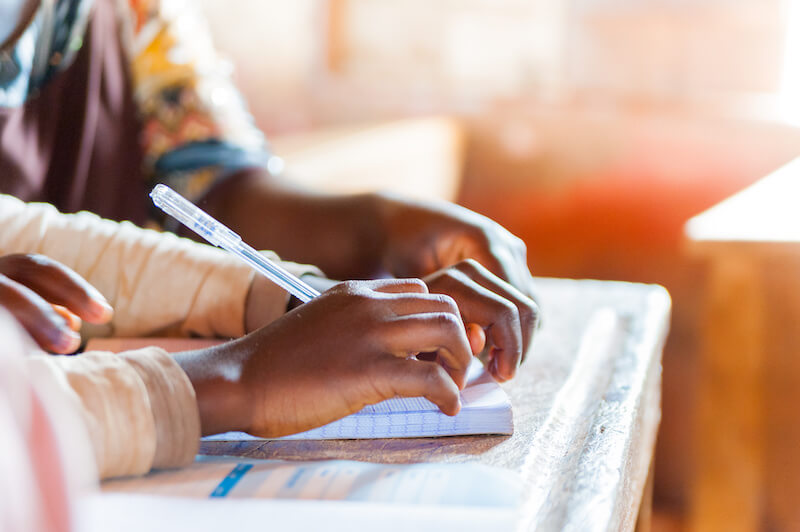 The Berkeley Township School District provides educational services to Pre-K through 6th-grade scholars. There are four schools in the district serving over 2,700 students. Students enjoy a well-rounded curriculum, small classes, and extracurricular activities galore.
After completing elementary school, many local scholars transfer to Central Regional Middle School in Bayville for 7th and 8th grade. Then, they move on to Central Regional High School or Lacey Township High School (in nearby Lanoka Harbor) through 12th grade.
Upon graduating from high school, scholars can decide to go to college or a trade school, join an apprenticeship program, or find a job. Scholars who want to attend college often pursue their degrees at Ocean County College or Stockton University. These educational institutions offer two to four-year degree programs in various fields, like computer information systems, biology, and mathematics.
Coastal NJ Living in Berkeley Township
Berkeley Township is an excellent place to live for those who enjoy natural beauty, history, and community. Often mentioned among the best towns in Ocean County, the area offers access to several parks, lakes, and beaches, making it an ideal location for outdoor enthusiasts. The area's rich history and culture are evident in its architecture and landmarks, making it a unique place to explore. Whether looking for a peaceful retreat or a vibrant community, Berkeley Township has something to offer everyone.
Buying or Selling
a
Berkeley Township Home?
Work With the
#1 Real Estate Team in New Jersey Now!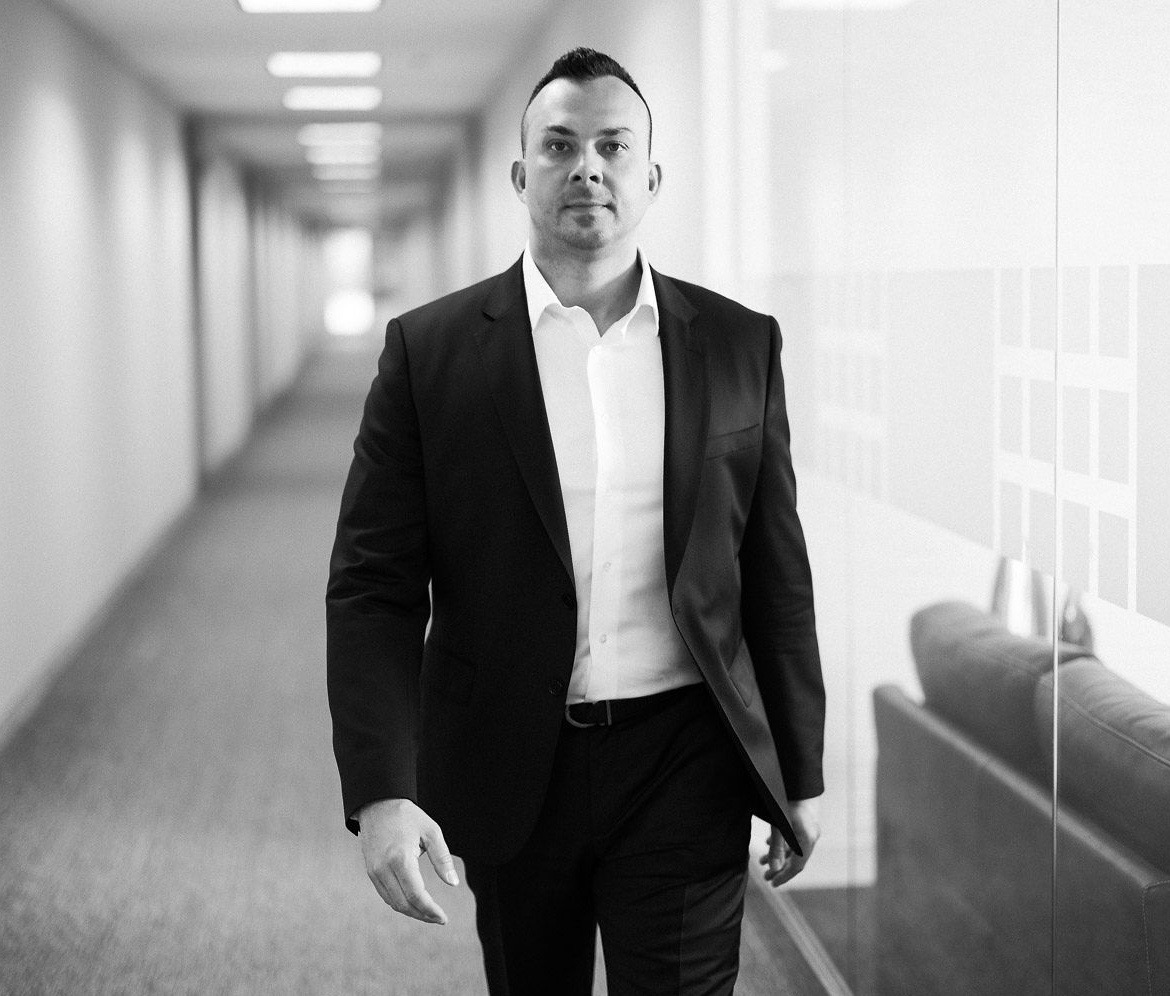 Read Our Moving Guides For Each Area Below