Moving to Elizabeth: 12 Things To Know (2022 Guide)
Posted by Rob Dekanski on Wednesday, June 23, 2021 at 11:45 AM
By Rob Dekanski / June 23, 2021
Comment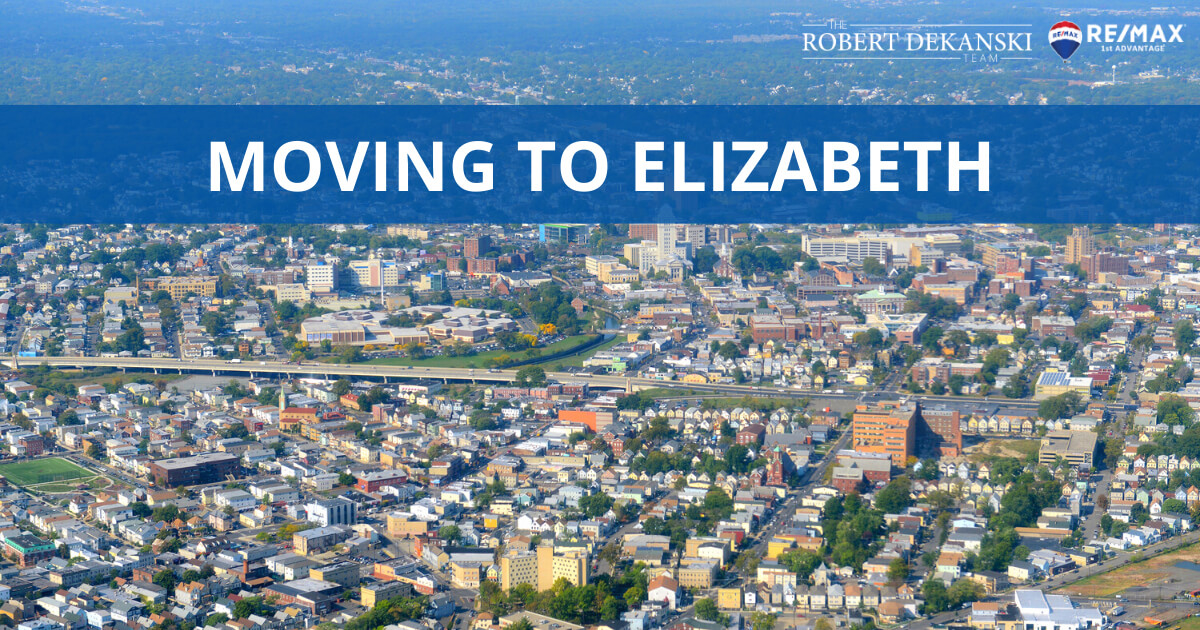 Living in Elizabeth, NJ
Located in Union County, Elizabeth, New Jersey, offers its residents a traditional touch with contemporary indulgences, education, active nightlife, and commerce. Elizabeth is a commuter-friendly town, and residents take advantage of the public transportation systems throughout the state. The systems offer residents easy access to both work and play on both sides of the river. Trips to New York City, the largest U.S. metropolis, occur daily from Elizabeth, New Jersey.
Composed of 11 districts, Elizabeth's downtown is the center of activity. Locals refer to the inner downtown section as midtown, home to the commercial district. The main section of downtown is a blend of private and public businesses. Residential home styles range from condos and townhomes to luxury homes.
Looking to move to this city? Keep reading to discover some things you should know about moving to Elizabeth, New Jersey.
Cost of Living in Elizabeth
The cost of living index is based on living expenses consisting of housing, food, utilities, healthcare, transportation, and taxes. Miscellaneous spending varies from household to household and includes clothing, restaurants, entertainment, and vacations.
The differences between the higher and lower cost of living expenses help balance living costs, making lifestyles in Elizabeth affordable and healthy in this bustling town. Overall, Elizabeth's cost of living is 3% lower than the rest of New Jersey, although it's still 17% higher than the U.S. national average.
While living expenses vary from household to household, the cost of food, housing, and personal spending in Elizabeth averages 6% lower than New Jersey as a whole and 12% higher than the national average. Elizabeth's cost of healthcare, utilities, and transportation averages 5% higher than the rest of the state and 7% higher than the rest of the U.S.
Rents and mortgages vary based on vacancy and location demands, amenities, and property improvements. As of May 2021, the median home cost in Elizabeth is $294,000, compared to the state of New Jersey at $336,000 and the U.S. at $269,000.
If a household is renting, Elizabeth's metro and surrounding areas average at:
Studios: $1,000 to $1,400
One bedroom: $1,200 to $1,500
Two bedrooms: $1,300 to $1,800
Three bedrooms: $1,700 to $2,400
Four bedrooms: $2,000 to $2,600
Job Market in Elizabeth
Based on government data, company financial health, and employee capacity, the city of Elizabeth is responsible for employing over 200,000 state and commuting residents with combined city annual revenue exceeding $900 million. Elizabeth also has two New Jersey Transit train stations and several bus routes, allowing riders to easily commute to jobs in New York City and the rest of the state.
The following is a list of companies headquartered in the city of Elizabeth, boosting the economy and maintaining stability in the job market. Each influences the industries linked to commerce, trade, and transportation.
Port Newark is Elizabeth's 2,000-acre marina terminal holding the world's largest containership port and foreign trade zone in the U.S.
Trinitas Regional Medical Center is in partnership with Elizabethtown Healthcare Foundation as a Catholic teaching hospital.
Papetti's Hygrade Egg Products manufactures egg products for food service, industrial, and retail markets.
Alpha Wire manufacturers premium wire and cable for worldwide customers, founded in Elizabeth, New Jersey, in 1922.
Allied Beverage Group is New Jersey's leading wine and spirits manufacturer and distributor, holding a strong market position throughout the state and the U.S.
Jersey Gardens is the largest outlet mall on the east coast and home to national and international retailers, attracting locals and visitors.
Popular Industries in the Area
Elizabeth's industries are innovative, keeping up with the changing technology and economic challenges. The achievements are fueled by government and established companies sustaining competitive culture, values, and economic structures, contributing to the environment's success.
A few industries are projected to experience steady growth rates through 2029, forecasting a healthy and competitive job market. Each market segment operates with multiple employees, consisting of executives, trained professionals, middle management, front and back-office support, and line operators.
Healthcare
Technology
Food Service
Retail
Elizabeth serves as the Union County Administrative center for courts and offices. The town has survived historical transformations and survived today's modern business disruptions, making this city's value significant to industry development and continuous business growth.
Things to Do in Elizabeth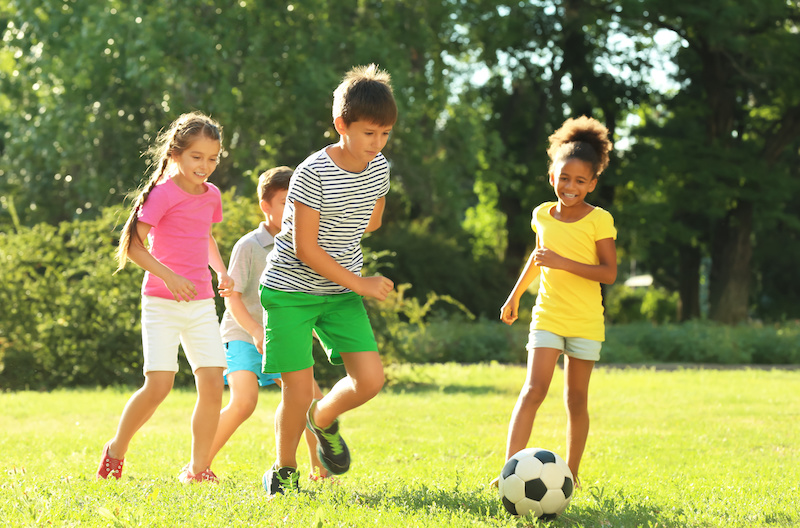 Residents can spend days off staying close to home and still have plenty to do, cruising the local cafés and restaurants or spending the day at the park. Enjoy a meal at one of the nationally known eateries or sample flavors of the city's unique culture at one of the family restaurants or delicatessens.
Warm weekends or holiday celebrations give locals choices to stay home and enjoy the entertainment or head to the Jersey shores or Atlantic City. Consider taking the train into New York City, where museums, iconic architecture, and historical sights still amaze long-time residents. Ready for something different? Take a train to Boston or Philadelphia for more east coast flavors and sightseeing.
Outdoor Activities
As part of American history dating back to the mid-1600s, visitors can get a glimpse back in time. Elizabeth's long history is shared at several historical and architectural buildings. Up for some of Elizabeth's best outdoor activities? Explore the outdoor parks, golf courses, and year-round walking trails.
Elizabeth River Trail starts at South Broad Street. Walk through the city's history with the local artwork on display and enjoy the ambiance of this pedestrian pathway.
Mattano Park is home to outdoor ball fields, playgrounds, a skate park, and a summer Micky Water Spray area. Enjoy the views of the Elizabeth River.
Warinanco Park is built on over 200 acres, including an indoor ice skating rink, sports fields, rowing and pedal boat rentals, trails, playgrounds, and more.
Restaurants, Breweries, and Bars
Elizabeth is alive and well. Casual to upscale dining restaurants with live entertainment venues, dance clubs, and sports bars infuse the area with vibrancy.
The Garden's inspiration is all about food, art, and mixology. Chef Adrian Leon dishes up a fusion of Latin American flavors.
Terminal One serves steaks, burgers, and wings. There's a club lounge upstairs, and the bar is downstairs with tables, live TV, and music.
Valencia Restaurant Bar and Grill is dining at its best with traditional Portuguese dishes. Take advantage of the take-out section, or enjoy socializing at the bar.
Nightlife
Elizabeth is about tradition and culture with a variety of entertainment. Enjoy a night on the town with live music, special celebrations, or simply socializing and hanging out with friends and family.
Barcode's venue includes ticketed events, food, and a bar in an environment surrounded by LED cherry blossom trees. Serving bunch, dinner, and After Dark Specialties, some popular items on the menu include crab sliders and Sunrise beef sliders.
Bamboleo Bar and Grill has been a favorite spot for over 20 years, with live music on two stages and two dance floors. Dance the night away and enjoy the house specialties indoors or on the patio.
The LOBBY offers a stocked menu and a bar with indoor and patio seating. Spend an evening playing pool, dancing to the latest tunes, or watching a live sports event.
Elizabeth's Climate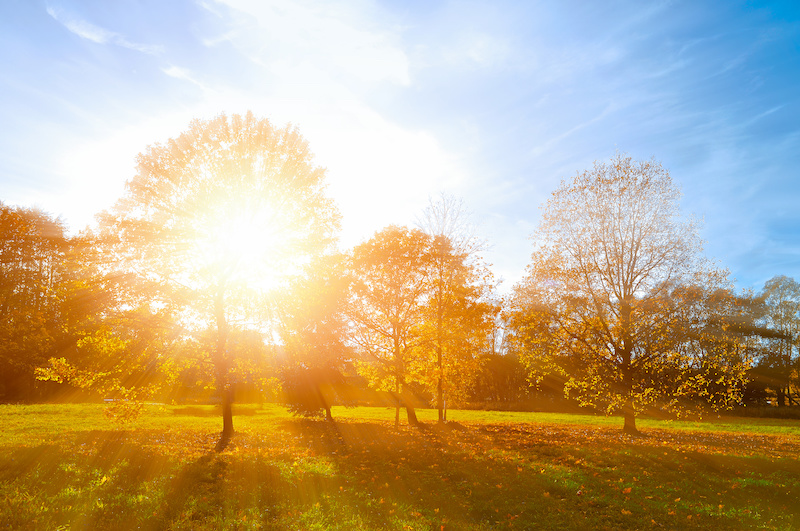 Residents enjoy four seasons in Elizabeth, allowing them to make good use of outdoor grills and indoor fireplaces. There are more than 200 sunny days out of the calendar's 365 here.
Expect an annual rainfall of 48 inches, higher than the U.S. yearly record of 38 inches. July is the wettest month, averaging at least five inches of rain, compared to the driest month of February, with less than three inches of rain. Winds can blow at 8–10 miles per hour or more with the offshore air streams blowing through the waterways. The evening temperatures drop varying degrees depending on the season.
January is the coldest month of the year, with temperatures in the low 30s, but it's warmer in Elizabeth than in some other parts of the state. It starts warming up again in spring. June through August bring average temperatures in the 80s, sometimes reaching the 90s during July.
Temperatures begin to drop into the 50s towards the end of fall. During winter, the average annual snowfall is 26 inches compared to the U.S. average of 28 inches.
Traffic Patterns in Elizabeth
Living in a large city connected to a national metro region comes with traffic congestion. Get to know the roads with a road trip to New York City. Taking the New Jersey Turnpike and interstates 95 and 278 are the best routes. Driving Route 9 or Interstate 95 goes through the Holland Tunnel. Head south, passing through Staten Island on the Interstate 278 and cross the Brooklyn Bridge into Manhattan.
Like most modern cities, work commuting time in Elizabeth averages about 30 minutes with no traffic. Choice of transportation (private or public) impacts the commute time and available parking. Most commuters use public transportation to get around Elizabeth or head into the nearby metro areas or three major airports—Newark Liberty International, LaGuardia, and John F. Kennedy International.
It takes planning to reach final destinations on time, and arrivals depend on the journey's endpoint. However, one benefit of riding public systems is that riders can relax and take time to catch up on some work, read the paper, or browse online.
Alternative Routes
Alternative routes of transportation to and from Elizabeth, New Jersey, can be found online to avoid toll roads. Routes are color-coded, displaying toll roads and bridges.
The New Jersey Turnpike, I-95, and the Garden State Parkway are toll roads. The U.S. Route 1/9 allows drivers to avoid some tolls. While driving Route 1/9, the city views are spectacular. Entering New York, drivers can choose from the George Washington Bridge, the Holland, or Lincoln Tunnel. If possible, they should try to avoid going to Staten Island and taking the Verrazano-Narrows Bridge to the Goethals Bridge.
Public Transportation in Elizabeth
Elizabeth residents commute to and from work, home, and college in a city with some of the highest-traveled transit in the country. New Jersey Transit Authority bus routes run directly into the Port Authority Terminal in Midtown Manhattan. Fares for public transportation toll roads, buses, taxis, or trains vary depending on the destination.
All modes of transportation have peak travel hours with increased numbers of riders during specific times of the day and evening. Riders should expect limited sitting and potential delays with scheduled stops due to riders embarking and disembarking. Travel by train or bus may have carry-on limits requiring additional fees for checked baggage. Taxis and private vehicles for hire oftentimes know the shortest routes but are subject to weekday and weekend traffic congestion.
During the week and on holidays, even the toll roads get congested. Peak hours start as early as 6–9 a.m. for commuters and again from 4–7 p.m. heading home. Tolls for bridges and tunnels entering New York vary but allow only vehicles. No pedestrian or bicycle traffic is permitted.
Schools in Elizabeth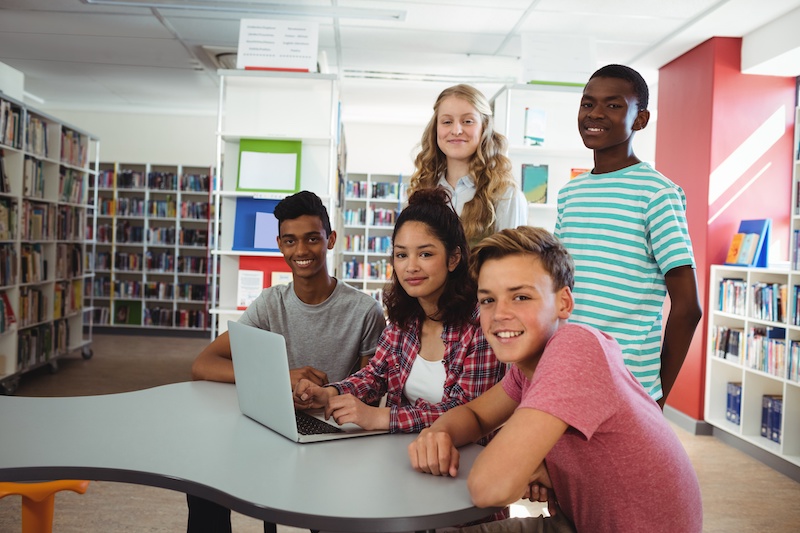 Elizabeth Public Schools supports one of the largest school districts in the area, serving nearly 28,000 students from Pre-K–12 with a student-teacher ratio of 13:1. The district's 36 schools comprise 19 preschools, 26 elementary and middle schools, and seven high schools. Schools follow the New Jersey Department of Education policies.
Elizabeth's education systems offer parents and children a choice between traditional public schools and academy charter school learning programs.
Elementary and Middle Schools
Terence C. Reilly School
William F. Halloran
Ronald Reagan Academy
High Schools
Elizabeth High School
Thomas Edison Technical Academy
Thomas Jefferson Arts Academy
Discover Your Home in Elizabeth
Moving to Elizabeth, New Jersey, has a combination of qualities for different lifestyles. Residents have access to career opportunities in Elizabeth and the surrounding areas. Additionally, the nearness of New York City, one of the world's leaders in commerce, has its advantages.
Elizabeth is where friends and family relax and socialize among the cafés, breweries, and coffee houses while taking in the arts, culture, and local nightlife. Who doesn't enjoy spending time in the park, walking trails, or weekend getaways at the shore?
Read Our Moving Guides For Each Area Below