Moving to Essex: The Best Towns in Essex County, NJ
Posted by Rob Dekanski on Thursday, December 9, 2021 at 6:09 AM
By Rob Dekanski / December 9, 2021
Comment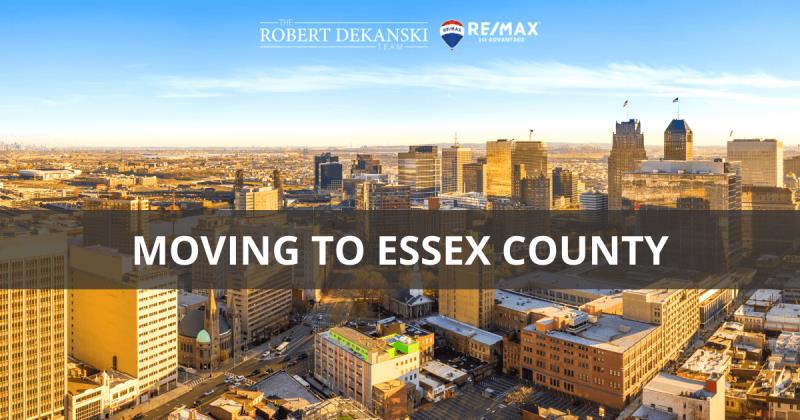 Essex County is a nearly 800,000-resident community located in the northeastern section of New Jersey. The area is home to many atmospheres, attractions, and landmarks. The county's crown jewel is the city of Newark, but there's a host of smaller towns that contribute charm and amenities to the county.
Essex County homes are popular for their convenient commutes to New York City, abundant parks, and desirable local perks. Keep reading for a closer look at what it's like moving to Essex County.
Essex County Cost of Living
On a scale where the average cost of living in the United States is 100, Essex County scores just over 135. While this number may seem high, it's on par for East Coast communities, especially those close to New York City as Essex County is.
On the same scale where the average cost of housing in the United States is 100, Essex County scores 172. However, other expenses on this scale—like groceries, healthcare, transportation, and utilities—score between 90–110. This means the average cost of goods and services in Essex County is relatively in line with the rest of the country.
Housing costs vary hugely throughout Essex County. Newark condos and townhomes come with price tags as low as $100,000, while luxury homes in Short Hills and other top neighborhoods can cost more than $5 million.
Costs of apartment rentals are more consistent, with the average studio apartment in Essex County renting for just over $1,000 per month. Similarly, the average cost of renting a studio apartment in the U.S. is roughly $950. The average cost for one- and two-bedroom rentals in Essex County stay within a $200 range of the national average.
More information about cost of living in Essex County:
Essex County Job Market
Essex County's unemployment rate is under 10%, and the county's projected job growth in the next ten years is over 20%. The county also offers salaries above the national average—more than $32,000 per year for individuals and close to $55,000 per year for households. These factors make Essex County an attractive location for job-seekers.
With a labor force of over 400,000, there is no shortage of significant corporations in Essex County. Some of the top employers in the area include:
Prudential Financial: A staple of the Newark economy, Prudential Financial assists clients with financial portfolios and wealth management. The company employs over 40,000 people.
United Airlines: Essex County's central location has inspired United Airlines to name Newark Liberty International Airport as a hub for the major airline. This requires a large employee base in the area, and a significant portion of United Airlines' 93,000 employees work in Essex County.
St. Barnabas Medical Center: Located in the town of Livingston, St. Barnabas Medical Center is an acute care center offering several specialties. Its over 35,000 employees work together towards the single goal of providing quality care to residents of Essex County and the surrounding areas.
More information about finding a job in Essex County:
Top Industries in Essex County
Several factors, including location and population, contribute to how industries thrive in a particular area. Some of the most popular sectors in Essex County include:
Transportation: The area's central location and a major airport (Newark Liberty International Airport) and port (Port Newark) make Essex County a hotspot for transportation services. This elite transportation network employs over 65,000 Essex County residents.
Healthcare: With close to 40,000 employees, healthcare is another major employer for residents of Essex County. Employees work across the area's eleven hospitals, which does not include the many medical centers and mental health facilities in Essex County.
Education: With almost 250 public schools and close to 150,000 students, over 25,000 residents are employed in education.
Attractions and Entertainment in Essex County
There is no shortage of things to do in Essex County, New Jersey. The area's many parks and green spaces provide a much-needed respite from everyday life. Meanwhile, residents are always just a short drive away from bustling streets filled to the brim with art galleries, restaurants, cafes, shops, and more.
Outdoor Activities in Essex County
Residents of Essex County love spending time in the great outdoors. The county has over 6,000 acres of green space and more than 20 parks for residents to enjoy.
Greenwood Gardens in the Millburn community is a favorite of residents. It features a 28-acre Italianate garden, wildflowers, meadows, and ponds to entertain visitors. In addition to its peaceful and meticulously maintained grounds, Greenwood Gardens also hosts gardening workshops, guided tours, and other special events for guests.
Hemlock Falls is located nearby in the town of South Orange. After a brisk walk through the woods, visitors are rewarded with a gorgeous 25-foot waterfall. The walk is less than two miles roundtrip and is perfect for those looking to enjoy the outdoors without a strenuous workout.
Restaurants, Breweries, and Bars in Essex County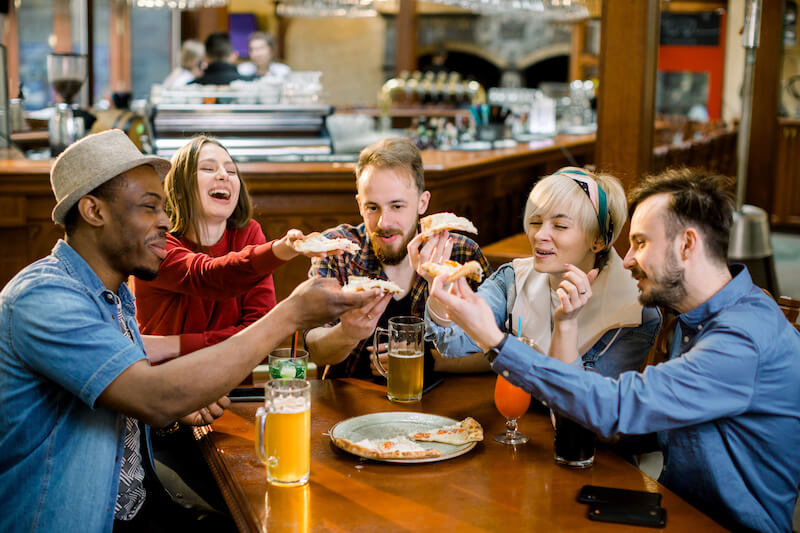 Essex County is a paradise for food lovers. It seems like new restaurants, eateries, and cafes are popping up in the area every day. With the variety of cuisines offered in Essex County, everyone can enjoy a dish.
A local favorite is Laboratorio Kitchen, boasting a modern dining room where patrons can enjoy seasonal French and Italian cuisine. With its daily specials and locally sourced a la carte menu, this BYOB spot keeps customers coming back again and again.
Other Essex County hotspots are Cloverleaf Tavern, a staple restaurant in Caldwell since 1933, and Four City Brewing Company, offering quality craft brews.
Nightlife in Essex County
Most nightclubs in the area are concentrated in the Downtown Newark area and the Ironbound neighborhood. QXT's Night Club is a great local spot for late-night revelers, open only on Friday and Saturday nights from 10 pm to 2 am. This dance club has been a Newark staple for over 30 years and plays a wide variety of dance music, including EDM, new wave, and alternative rock.
Nearby, Marbella Lounge is open until 3 am on weekend nights. Marbella's offers cocktails and bottle service. Located on Broadway in downtown Newark, ample parking is found right across the street.
Other hotspots for the party crowd in Essex County include Empresa Ferro, Fernandes' Night Club, and Lit 21.
Essex County Climate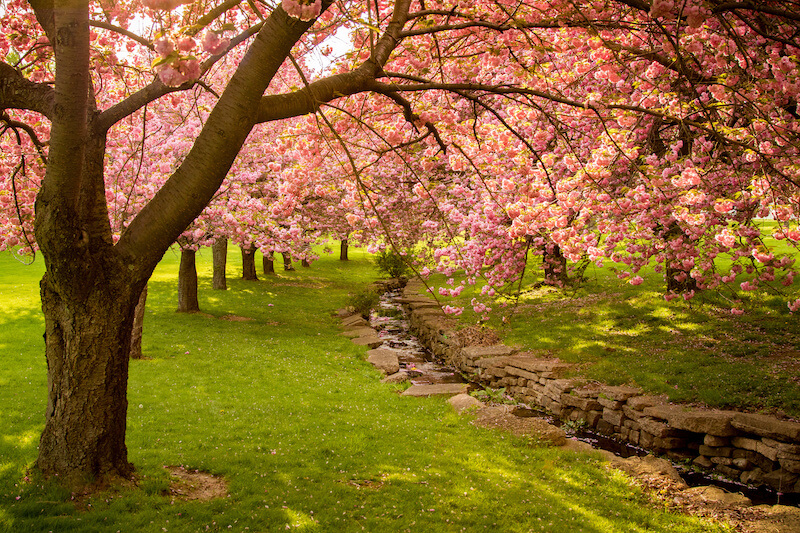 Residents of Essex County benefit from experiencing all four seasons in a calendar year. The July high hits close to 90 degrees Fahrenheit, while winter lows can be as cold as 21 degrees. However, the temperature rarely surpasses 90 degrees, with only 20 days out of the year getting warmer than 90 degrees.
September, June, and May are generally considered the most pleasant months in the area. Temperatures are lovely but not too hot, and nighttime temperatures are cool but manageable.
On the other hand, most residents find the frigid temperatures of January and February to be the least comfortable of the year. It's worth noting that February is usually the month with the least amount of precipitation, so residents can at least appreciate staying dry.
Outside of the dry months, precipitation is typical in Essex County. The area experiences close to 50 inches of rain per year. This is just over the United States average of roughly 40 inches of rain per year.
The opposite is true for snow. Essex County brings its residents just over 25 inches of snow per year. This is in contrast to the rest of the country, which experiences an average of almost 30 inches of snow every year.
More information about the climate in Essex County:
Essex County Traffic Patterns
There is a wide range of city and rural environments in Essex County, so traffic congestion can vary throughout the area. However, even in the most thickly-settled downtown areas, traffic in Essex County is typically considered manageable.
The average resident's commute is just over 25 minutes. While over 60% of people drive their vehicle to work, others take advantage of carpool and rideshare services. Just over 20% of Essex County residents take some form of public transportation to work, whether it be rail service, bus, commuter line, or another form of Newpark public transit.
The roads that see the most congestion are the Garden State Parkway, Interstate 78, the New Jersey Turnpike, and McCarter Highway. Morning traffic starts anytime after 6 am and continues until roughly 9 am. Traffic on the way home can begin as early as 3 pm and will typically drop off around 7 pm.
There is usually no shortage of free parking in Essex County, and no residential permits are required. For metered parking, the cost is $.25 per hour. Parking lots and garages are scattered throughout the county as well. Prices for these spots vary, but most offer monthly passes for commuters.
More information about traffic in Essex County:
Alternative Routes
Three of the major roads in Essex County—the Garden State Parkway, New Jersey Turnpike, and McCarter Highway—all run north-south through Essex County. If one is congested, it's easy to find a faster route on one of the other two freeways using your GPS.
Likewise, Central Avenue and Orange Street run parallel courses through the city. If one is experiencing severe congestion, the other can be an alternative.
Essex County Public Transportation
Essex County is full of commuter suburbs due to its proximity to New York City. Thankfully, plenty of public transportation options allows residents to easily commute to and from the central metropolis.
N.J. Transit provides bus services throughout Essex County and beyond. Residents have several bus routes and commuter rail lines to choose from, depending on their needs. These services take residents to central locations like New York Penn Station, Newark Penn Station, and Newark Liberty International Airport.
The cost for a one-way bus trip costs $1.50. Commuter line trips can cost anywhere from $5 to $12. Discounts for transportation fees are available to seniors, students, and persons with disabilities. Monthly passes are also available for those that frequently use public transportation.
In addition to standard ride-sharing services like Uber and Lyft, the New Jersey Department of Transportation offers 'E.Z. Ride.' E.Z. Ride helps residents that live close to one another arrange carpools, allowing them to save money and help the environment.
Essex County Schools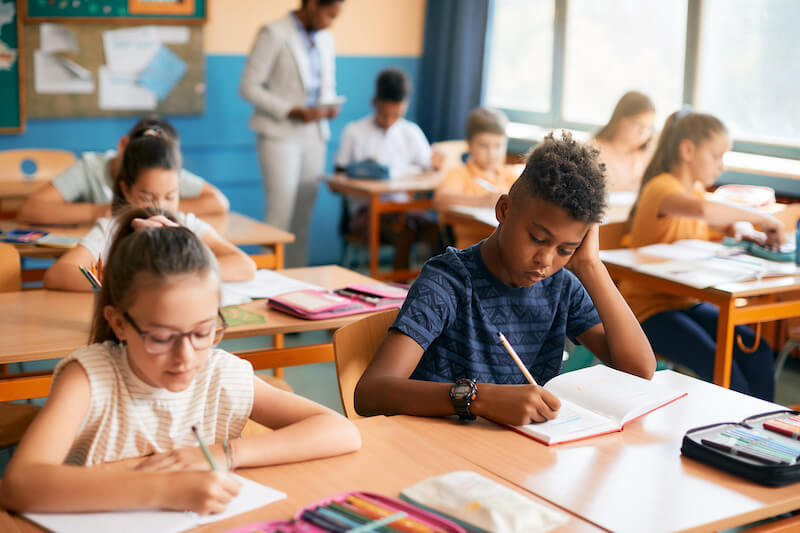 There is no shortage of public schools in Essex County. With nearly 250 schools spread across 22 districts, the county serves 150,000 students. Some of these districts include:
Nutley School District
South Orange-Maplewood School District
West Essex Regional School District
These districts boast more than 40 high schools, 200 elementary schools, and almost 100 middle schools. Notable public schools in Essex County include:
Livingston High School
West Essex High School
Riker Hill Elementary School
Burnet Hill Elementary School
South Orange Middle School
Henry B. Whitehorne Middle School
For those seeking a private school experience, there are close to one hundred private schools in Essex County to choose from. Area private schools include The Gramon School in Fairfield, Horizon High School in Livingston, and The Pingry Lower School in Short Hills.
Essex County is also home to several colleges and institutions of higher education. Some universities in the area include:
Bloomfield College: located in the town of Bloomfield, a private college boasting over 2,000 students
Caldwell University: a religious-affiliated university founded in 1939
Montclair State University: a public research university serving over 20,000 students
Seton Hall University: a private university in South Orange with more than 10,000 students
Ready To Move To Essex County?
For those considering relocation to Essex County, each one of the area's many municipalities provides its residents with a unique atmosphere. The county's buoyant economy, coupled with its many restaurants, attractions, parks, and entertainment options, offers prospective homeowners an excellent place to call home.
Read Our Moving Guides For Each Area Below