Moving to Franklin Township: 12 Things To Know (2022 Guide)
Posted by Rob Dekanski on Thursday, June 17, 2021 at 9:15 AM
By Rob Dekanski / June 17, 2021
Comment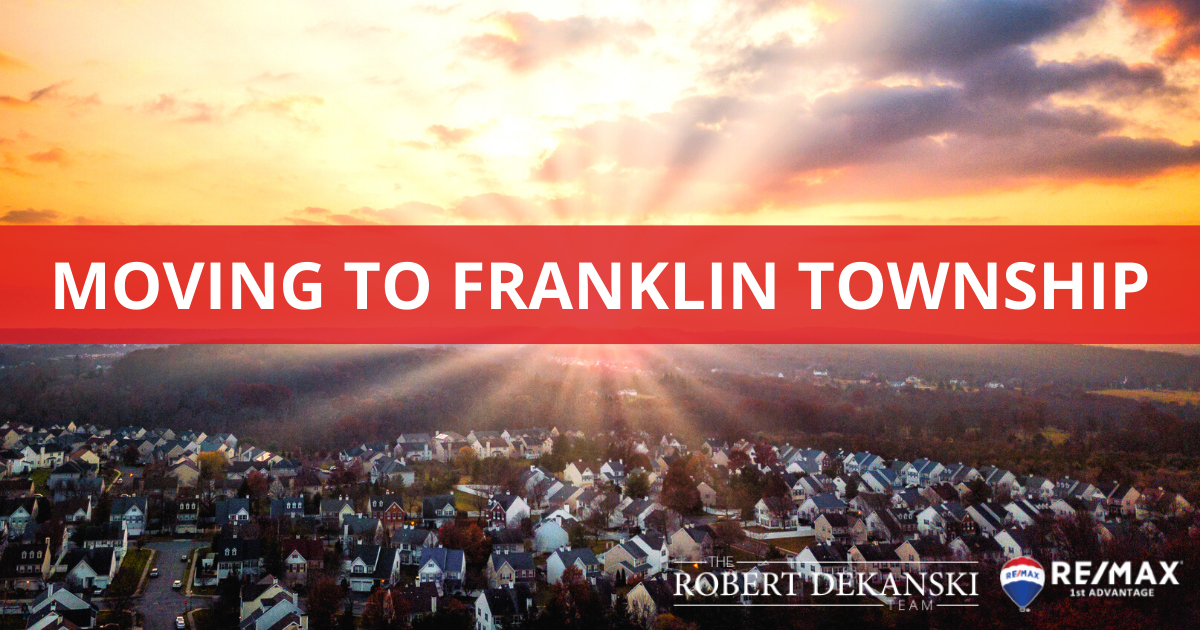 Living in Franklin Township, NJ
First formed in the 1700s, the area now called Franklin Township was incorporated in 1798 and eventually named for a member of the Franklin family. Opinions differ on whether the city was named for Benjamin Franklin himself or one of his sons. Regardless, the area survived as a farming community up to the 20th century when new developments modernized the town. However, even today, it's mostly considered a rural community.
With a 2019 population of 65,642, it's the largest city in Somerset County, New Jersey. The community grew by more than 5% in the last decade, indicating a steady and stable local economy. However, the 1990 population was only 42,780, indicating a significant commercial and residential growth explosion in the last 30 years. Incoming residents can definitely find a home in Franklin's townhouses and condos or the new construction homes in Franklin.
However, before making a move to any new community, it's necessary to conduct research. Understanding the job market, entertainment scene, climate, and other factors can help predict the expected lifestyle once the move is complete. Read on to discover a few things to consider before relocating to Franklin Township, New Jersey.
Cost of Living in Franklin
Understanding the cost of living can help new residents evaluate any salary or expected earnings. Receiving the same amount of money in a place with a higher cost of living means lower actual buying power. In Franklin Township, living costs are ranked at about 126.5% of the costs in a typical community, meaning in general, it requires about $127 to purchase the same amount of goods and services as $100 in an average city. However, the actual impact of this cost of living may depend on several lifestyle factors and associated charges.
Grocery costs are about 5.4% above average, so many consumers may not notice much of a difference at the store. Utility expenses are about 15% above normal. Miscellaneous costs like repairs and clothing are similarly priced at 18.9% more expensive. Fortunately, health care costs will save most consumers money. Getting medical care in Franklin Township only requires about 88.7% of the price for similar services elsewhere.
Transportation costs are the most expensive when compared to average. Consumers within the area pay 45.3% more to travel around the city. Housing costs are around 42.4% higher across the board. Those wishing to purchase a house will pay $329,000 for a home at the median cost level. That's about the same as the median price for a house anywhere in New Jersey and more than the U.S. average of $231,000.
Renting a studio apartment in Franklin Township will cost about $1,439 a month, which is more than the U.S. average of $821. One-bedroom apartments average $1,586, which is more than the state average of $1,208. Two-bedroom abodes will cost about $1,886, and adding a third room raises the cost to approximately $2,410. A four-bedroom house or apartment costs about $2,676 a month, which is more than the national numbers at $1,791.
Franklin Job Market
Sometimes the best way to understand a community is by finding out where most of the people work. The biggest and most noteworthy employers within a city often greatly influence the town's culture and potential opportunities. As part of the New York City metropolitan area, Franklin Township companies offer a wide variety of employment possibilities. Additionally, many people choose to commute to other areas of the state or region.
Catalent is a pharmaceutical company that produces a variety of healthcare products and technology. With a headquarters right in the city, they have revenues approaching $2.5B each year and more than 11,000 employees. The average worker at this company makes about $58,000 each year. CareCloud, formerly MTBC, provides IT services to healthcare providers around the country. They have about 2,000 employees and specialize in automated medical billing, health records management, and other software solutions.
IT specialists may also find employment with Melillo Consulting. The company has over two decades of experience providing data infrastructure and automation solutions to midsize enterprises. They are a growing company with about 150 on staff.
As for public organizations, there are several options for those focused on public service. The Township of Franklin government has over 200 local staff serving in law enforcement, social services, and more. Franklin Township Public Schools adds another 703 employees providing education for students in kindergarten through 12th grade.
Popular Industries in the Area
In terms of employment, there's a large variety of industries for new employees to consider. However, roughly half of all jobs within Somerset County are focused on a few popular categories. Of the 200,462 recognized jobs in 2017, around 22,600 were in health care and social assistance. Another 21,729 positions were dedicated to professional, scientific, and technical services. Retail trade jobs accounted for 21,017 regular paychecks.
The fourth-highest segment of workers was in public service, with 17,839 people earning money serving the county's residents. Rounding out the top five was a joint category of administrative, support, and waste management, and remediation services at 17,299. An additional 15,052 employees report to manufacturing jobs every day.
Things to Do in Franklin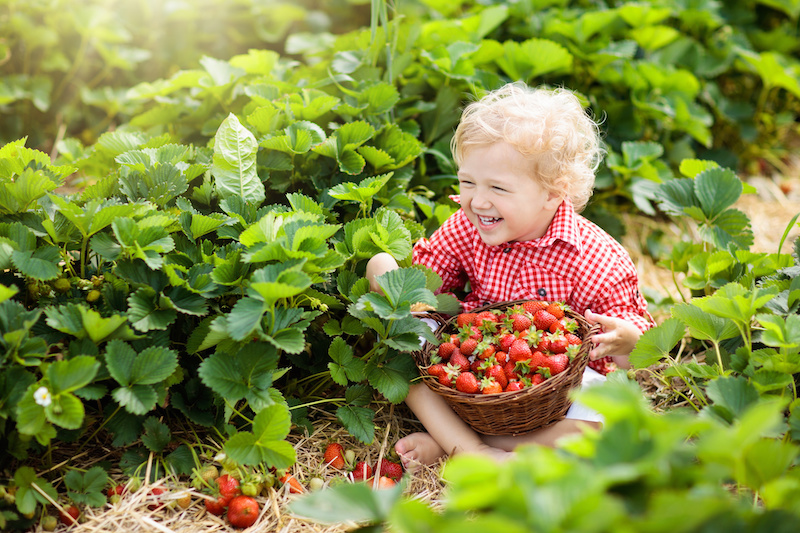 Perhaps the most beautiful thing about Franklin Township is the combination of green space and access to the urban landscape. The town itself is mostly rural, lending to great fresh-air activities that can only be found in wide-open spaces. There are several large golf courses in and around the town and trails for those who want to walk without the competition. The location's deep history also includes multiple sites for history lovers. Those looking for fun things to do in Franklin never have to look far.
However, being close to New York City, the best in urban shows and shopping is never far away.
Outdoor Activities
Nothing beats the fresh air environment for stress reduction and simply enjoying life. Smelling the roses may be cliché, but there are definite health benefits to partaking in outdoor activities in Franklin. Visit Colonial Park within the township for nearly every form of outside fun possible. The park includes Spooky Brook Golf Course and a softball field for competitors, fishing ponds, and a mile-long path through the greenery for cycling or strolling. Groups can also find picnic areas, grills, and playgrounds for weekend fun.
For those who want to enjoy the blue skies with a purpose, visit Snyder's Farm to pick fresh fruits and vegetables. The farm hosts hayrides, pumpkin patch fun, and a corn maze every fall.
Restaurants, Breweries, and Bars
What is life without great food and brews? Franklin Township may be small, but residents can definitely enjoy visiting eateries and places for a favorite beverage. Luca's Ristorante offers the finest tastes of Ischia in Italy. Try the Fico with fresh figs, mascarpone, pine nuts, and prosciutto for starters. Meat and pasta lovers can order the Genovese with gnocchi and braised short rib.
Those looking for something a little more simple may enjoy the Ale 'N 'Wich Pub in New Brunswick. Watch the Rutgers game with a beer or enjoy Trivia Night with friends. Speaking of beer, Jersey Cyclone Brewing Company has the best in unique craft beer flavors. Stop by and try the Imperial Storm Cloud or the Eye of the Storm Citra.
Nightlife
Why drive to the Big Apple when you can find great music and dance right in Franklin Township? The Perlé features the hottest dancing parties every Friday and Saturday, plus special events like concerts. The bar requires upscale attire and offers menu items like truffle fries and coconut shrimp. Stage House Tavern is another location for live music or DJs every weekend. Check out the music calendar for an evening of fun, or stop by for Sunday brunch.
Franklin Climate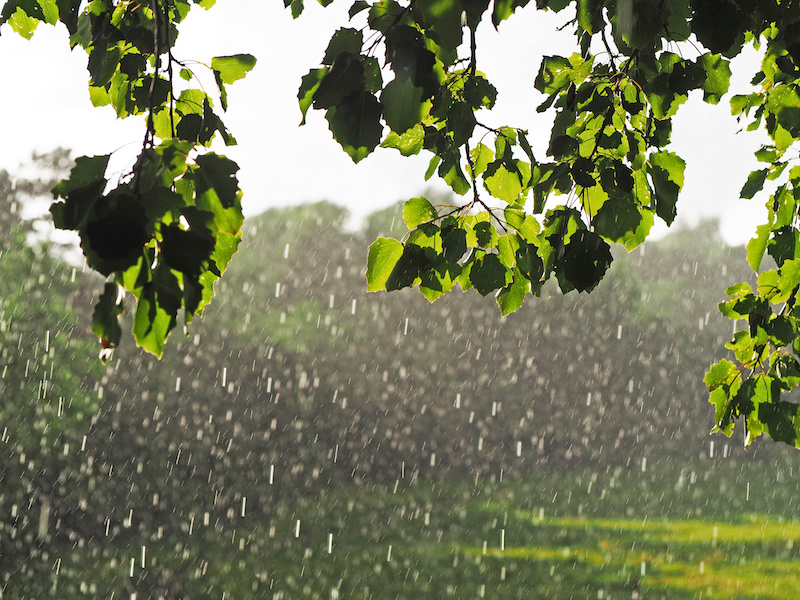 Because it's within the New York City footprint, the weather in Franklin Township is similar to what one might expect in the large city. The community gets 48 inches of rain each year, compared to the U.S. average of 38. However, they also receive only 23 inches of snow annually, which is less than the U.S. average of 28 inches. The city very nearly matches the national average of 205 days of sun, with 118 days each year receiving precipitation.
High temperatures reach the mid-80s in July and August, with the average high in July being the hottest at 86 ºF. Those who detest sweltering summers may find summer in this community pleasant by comparison. On the other hand, the area spends five months each year with overnight lows below freezing. January, February, March, November, and December will all require heavy coats for nighttime wandering. The coldest month of the year is January, with average lows around 21 ºF.
For the best combination of weather and blue skies, visit the city in May, June, or September.
Franklin Traffic
According to residents of the town, the average commute time is 33.7 minutes. This is longer than the U.S. average of 26.4 minutes. A little over 26% of residents only take about 20 minutes to get to work. However, another 21.4% require longer than an hour to get to their job. About 75% of residents drive to work alone, while 7.4% take mass transit.
For the most part, the parking situation within the community is great. The surface streets inside the town are also not as heavily traveled as the highways. Shorter commutes using city roads will likely be largely painless. However, those with longer commutes may find heavy traffic on highways as early as 5 a.m. on weekdays. The traffic can remain somewhat congested until late in the evening.
Driving from Franklin Township to New York City is just under an hour under the best conditions but can be as much as an hour and 40 minutes during weekday afternoons. Going the opposite direction to Philadelphia takes just over an hour in optimal traffic and just under two hours during the evening rush.
Alternative Routes
As mentioned above, much of the community is considered rural. The major roads within the city are fairly spread out in a large grid. Most residents will have no choice but to take the nearest road as alternative routes may be impossible.
Residents commuting outside the community really only have two routes to travel. NJ-27 runs north to south along the eastern edge of the community. I-287 makes a brief loop through the Franklin Center area to the north. No roads provide alternate paths to either of these major options.
Public Transportation in Franklin
While the New York City region is world-famous for public transportation, Franklin Township has fewer options than the larger communities. There are no subways, light rail, or train cars visiting the city. However, ride-sharing apps are an option. Taking a Lyft car from Somerset to Newark will cost about $60.
The community is served by buses. There are two DASH bus lines providing service to New Brunswick from Davidson Ave in Franklin Township. A Community Access Transit bus connects Franklin Township to Raritan Valley Community College located in Branchburg. All rides are $2 per trip, although reduced fees and bulk purchases are available.
Franklin Schools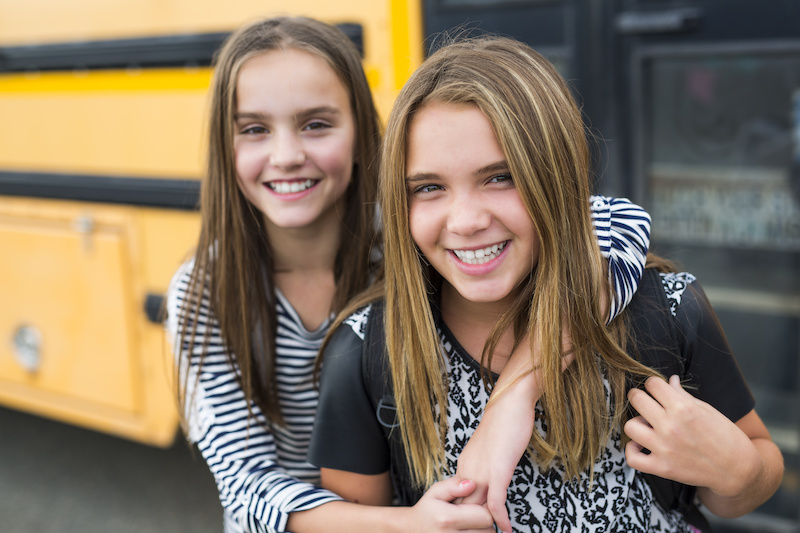 Public school students in the area will likely attend the Franklin Township Public School District. The organization provides instruction for about 7,078 students in pre-kindergarten through 12th grade. The district has seven elementary schools, two middle schools, and one high school. There's a 10-to-1 ratio of students to teachers, which is better than the national rate of 16-to-1.
As for higher education, there are no colleges or universities inside the city limits of Franklin Township. However, Rutgers University has a college in nearby New Brunswick. The campus is a four-year public institution that charges about $21,000 each year. Rutgers has about 35,660 students studying undergraduate programs.
Middlesex College is about 16 minutes away in Edison, NJ. The two-year institution has close to 10,000 students and charges about $8,650 after aid.
Find Your Home in Franklin
Franklin Township provides the perfect opportunity for those who want to live in the New York City metro area without sacrificing the green space and freedom of rural fields. The cost of living is higher than other areas of the country but lower than some communities in the metro. New residents can find a little slice of quiet right down the street from the action with a little research.
Read Our Moving Guides For Each Area Below