Moving to Marlboro NJ: 10 Things to Love About Living in Marlboro
Posted by Rob Dekanski on Wednesday, June 7, 2023 at 9:10 AM
By Rob Dekanski / June 7, 2023
Comment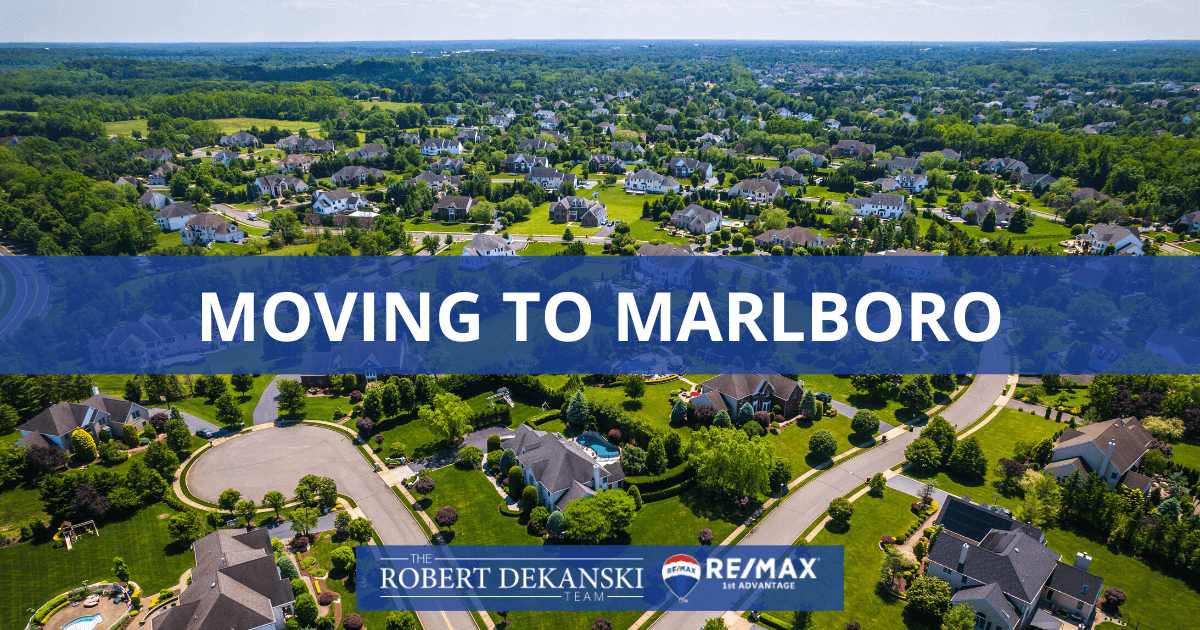 Living in Marlboro, NJ
The Township of Marlboro, New Jersey, is a great place to live that's even considered to be one of the best places to live in Monmouth County. If the stunning homes have you thinking about a move to Marlboro, you're probably eager to learn more about life in this charming community. With 40,000 residents, the township balances small-town comfort with convenient access to New York City and the Jersey Shore. Plus, there is no shortage of beautiful parks, cozy coffee shops, and entertaining attractions for residents and visitors alike.
8 Reasons to Move to Marlboro
Plentiful public and private educational options at all levels of schooling
Convenient location in Monmouth County enables easy commutes and region-wide travel
Abundance of parks, recreation, and places to enjoy nature, including Big Brook Park
Great dining ranging from casual eateries to fine dining options
Thriving arts and culture, with art galleries, theaters, and annual events
Active community with many options for residents to get involved
Picturesque suburban landscape with proximity to the Jersey Shore
Well-maintained and equipped infrastructure complementing full NJ Transit service
What Does Living in Marlboro Really Cost?
On a scale where the average cost of living in the United States is 100, the cost of living in Marlboro scores 136, while the state scores 120. This means, on average, expenses in Marlboro are higher than the cost of living in New Jersey and in the nation. However, this metric is influenced by the numerous luxury homes in Marlboro and the wonderful location between the coast and New York City.
Real estate prices in Marlboro are accessible to a wide range of budgets. Single-family homes in Marlboro list from the low $400s to more than $2.5 million and comprise the vast majority of homes in the area. For those in the market for a luxury home, Marlboro has plenty of those, too. Marlboro condos are few and far between, but they list from the mid-$400s to the $800s.
While the cost of living in Marlboro is higher than the national average, Marlboro residents enjoy higher average wages that cover the difference. Other day-to-day living expenses, like groceries, healthcare, and utilities, are also included in Marlboro's average cost of living. The cost for these items is more or less on par with the rest of the country.
The Scoop on Marlboro's Booming Job Market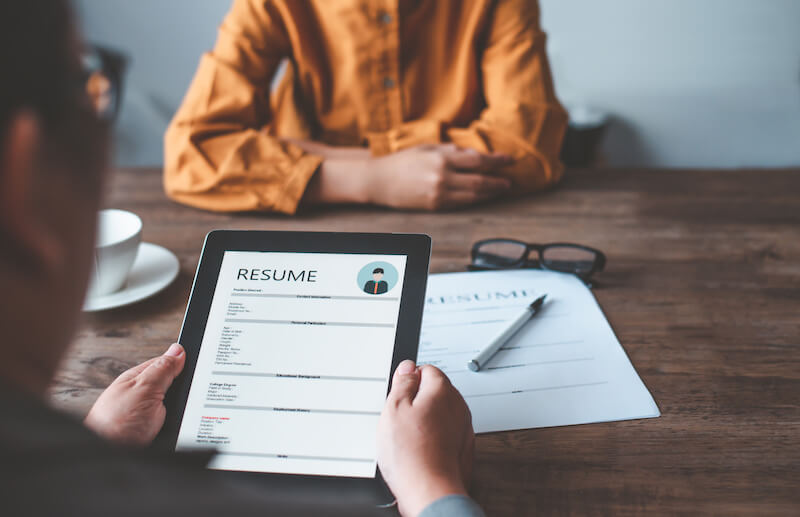 The job market in Marlboro remains steady, with an unemployment rate that typically hovers just below the national average.
Many Marlboro residents commute to employers in New York City. Manhattan is less than an hour away by car and is accessible by various public transportation options from many of the best neighborhoods in Marlboro. That said, there are many employers in Monmouth County, too. Many Marlboro residents commute to nearby communities like Freehold Township, Old Bridge, and the city of Newark, all of which are less than a 20-minute drive.
Hackensack Meridian Health is one of the area's biggest employers. The organization provides primary, specialty, and pediatric care to its patients across 300 locations in New Jersey. The second biggest employer is Saker Shoprites Inc., a family grocery store in New Jersey since 1916. The third biggest employer is CentraState Healthcare, Inc. CentraState locations are some of the most reputable healthcare sites in New Jersey. The company's mission is to make healthcare more accessible and convenient for locals.
Popular Industries in Marlboro
The professional, scientific, and technical industries are the most popular in Marlboro. More than 14% of Marlboro's workforce is employed full-time in one of these fields.
Other popular industries in Marlboro mirror the major industries in New Jersey, including construction, manufacturing, transportation, and healthcare. Jobs in these fields make up nearly 30% of the Marlboro workforce.
Recreation, Entertainment, and Eateries in Marlboro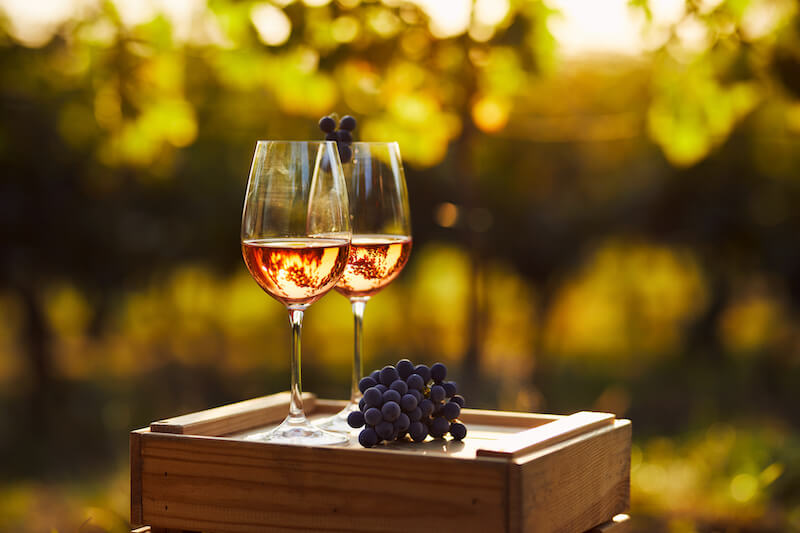 Bustling Marlboro is filled with unique and local attractions, delicious dining options, and even vineyards and orchards! The following are some of the best things to do in Marlboro.
Outdoor Recreation
Marlboro is home to close to fifteen parks. Some of the local favorites include:
Wicker Place Park
Hawkins Road Park
Big Brook Park
Wickatunk Recreation Area
Falson Park
While every park in the area offers its own unique atmosphere and amenities, some of the most popular park features include tennis courts, swimming pools, playgrounds, walking paths, and picnic tables.
There are also many hiking opportunities throughout the county, but Marlboro's best hiking trails are enough to keep residents and visitors busy. Beautiful and scenic trails wind through the township and are excellent for hiking, biking, and trail running. Some easy loops are less than a mile (Track Edge Trail), and others, like Colts Neck Bike Loop, are close to twenty miles.
Local Attractions
Marlboro has no shortage of attractions. One of the most popular attractions in the area is next door in Colts Neck Township: 4JG's Orchards and Vineyards, a 40-acre winery producing close to 3,000 cases of wine annually. 4JG's has a tasting room looking out across their vast acreage, open from April to November.
Less than a fifteen-minute drive from 4JG's is the Monmouth County Historical Association Museum. This Freehold Township museum keeps immaculate records of Monmouth County's extensive history and boasts rotating exhibits that educate and entertain visitors.
For the gardening enthusiast, Deep Cut Gardens offers close to sixty acres of gardens in neighboring Middletown Township. This gorgeous attraction has plenty of green space, hills, valleys, and ponds to explore. In addition to its outdoor venue, it has a greenhouse filled with several variations of rare plants.
Restaurants and Eateries
From casual to upscale, Marlboro has no shortage of places to eat. For a fancy dinner date, Il Nido is a great option. The eatery offers an upscale experience and setting. Renowned chefs carefully curate menus, and the ingredients are high-quality and organic.
Just down the street, Fireside Grill is a casual place to gather with friends. The restaurant has plenty of big-screen televisions and offers an affordable menu alongside an impressive beer list.
Other popular spots in Marlboro for casual drinks and delicious eats include Cuzin's Seafood Clam Bar, a New Jersey staple with a menu full of fresh-caught delicacies. Nearby is Tommy's Tavern and Tap, a warm and inviting late-night spot that is Marlboro's best-kept secret.
Typical Marlboro Climate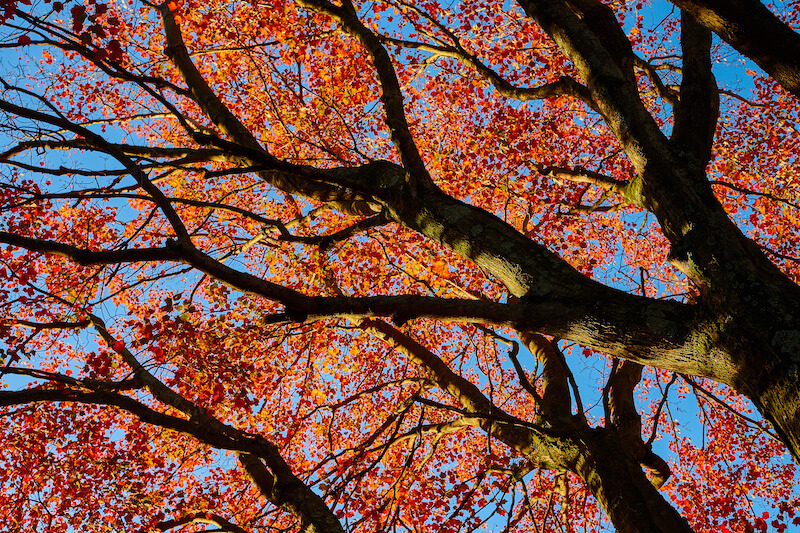 People who love well-defined seasons will feel right at home in Marlboro. Summers are warm and sunny, while winters often promise snowy scenery just in time for the holidays—and don't forget the beautiful fall foliage! The temperature ranges from an average of 85°F in July, the township's hottest month, to an average of 26°F in January, the coldest month.
Precipitation frequently occurs in Marlboro, with the wet season lasting from April to September. There is a 29% chance of precipitation on any given day during these months, but thankfully, there are fun things to do with kids in Marlboro that are indoors. The driest month is February, with an average of less than ten days of precipitation.
The area's snowy season lasts from late November through March, with an average of about 25 inches of snowfall annually. January is the snowiest month of the year, bringing an average of six inches.
While Marlboro sees its fair share of snow and precipitation, it isn't lacking in sunshine. From June until November, the sky is mostly clear more than 60% of the time. Even during its cloudy season, which lasts from November until June, the sky is overcast just half of the time.
Traffic Patterns in Marlboro
The main highways through Marlboro are U.S. Route 9 and New Jersey Routes 18 and 79. Other main thoroughfares that pass through the area include Tennent Road and Newman Springs Road.
These roads see the most traffic during typical rush hour times, between 6:00–8:00 a.m. and 5:00–7:00 p.m. The average one-way commute in Marlboro takes close to 45 minutes, which is longer than the national average commuting time of under thirty minutes. However, residents who are familiar with driving in New Jersey won't balk at the commute times.
Some residents drive to public transit depots that connect them with trains and buses to the city. Thankfully for Marlboro residents, there are plenty of places to park for commuters. There are three commuter lots in Marlboro and one metered parking lot open daily for public use.
The commuter lots require permits on weekdays during regular business hours. Permits are available to both residents and non-residents, and prices vary based on residency status.
Alternative Routes in Marlboro
Many Marlboro residents rely on public transportation to get to work. However, the overwhelming majority (more than 70%) drive to work alone. This can lead to significant traffic congestion.
Some alternative routes are available that may alleviate some of the time spent in traffic. In particular, major thoroughfares like Texas Road, Wyncrest Road, and Conover Road are excellent alternatives to the freeway.
Convenient Public Transportation in Marlboro
NJ Transit serves Marlboro Township with Bus Route 139. Running every half hour, seven days a week, this route takes travelers and commuters directly to New York Port Authority in about 30 minutes.
The rider fare is $2.55 for a single ride, and NJ Transit also provides weekly and monthly passes for different prices. Discounts of up to 25% are available for children, students, and groups of twenty-five or more. NJ Transit also operates trains throughout the state, and Marlboro residents can easily access train stations in town and nearby.
Marlboro is also convenient to the very thrilling Seastreak. The Seastreak, in addition to being a direct vessel from New Jersey to New York City in under an hour, also provides fun attractions for riders. Events include NYC Cocktail Cruises and event nights at the Seastreak Beach Bar. Single rides are under $28 for adults, and prices for events will vary.
In addition to the standard public transportation mentioned above, Marlboro offers the typical rideshare services that are popular in most areas. Carmel, Lyft, and Uber are all available throughout the city. The average cost for a Marlboro rideshare is less than $.25 per minute. For those that prefer the traditional taxi, there are several taxi companies in the area.
Marlboro Schools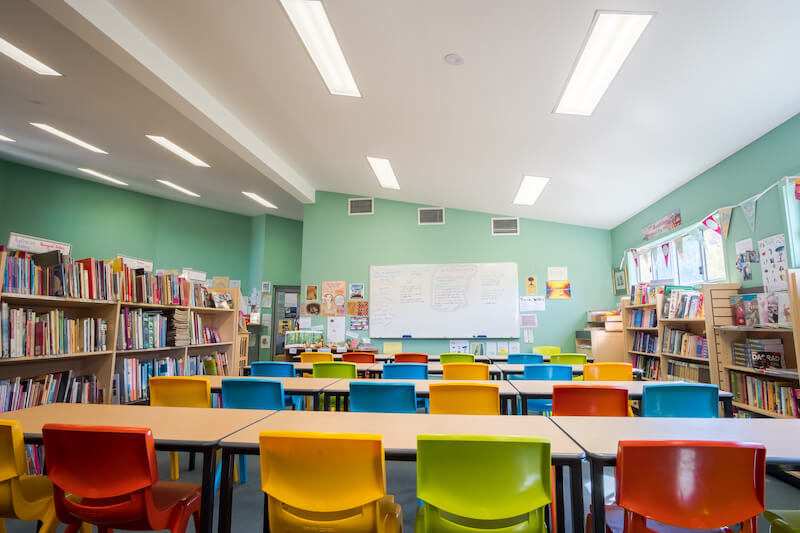 Two public school districts operate the schools in Marlboro Township. The first is Marlboro Township Public Schools, home to eight schools and close to 5,000 students.
Freehold Regional High School District is the second school district, serving students from ninth to twelfth grade across 200 square miles. Close to 11,000 students are in attendance, and almost 90% of them choose to pursue higher education upon graduating. The largest school in this district is Marlboro High School, which serves nearly 2,000 residents while maintaining a 14:1 student-teacher ratio.
There are a few private options, including The Hebrew Academy. This institution serves students from nursery school through the eighth grade. The Hebrew Academy focuses on science, math, technology, and writing.
Is Marlboro Fit to Be Your New Home?
Getting to know a new area can be an exciting endeavor. While it's essential to research a new place thoroughly, getting an authentic feel for an area without experiencing it firsthand is impossible. Marlboro boasts beautiful nature, entertaining attractions, and top-notch accessibility for anyone considering moving to Monmouth County. Prospective homebuyers can rest assured that the area's unique character and charm will be a welcoming retreat for any new resident, and with the number of homebuyers moving here, selling your home in Marlboro is typically a breeze, too.
Buying or Selling
a
Marlboro Home?
Work With the
#1 Real Estate Team in New Jersey Now!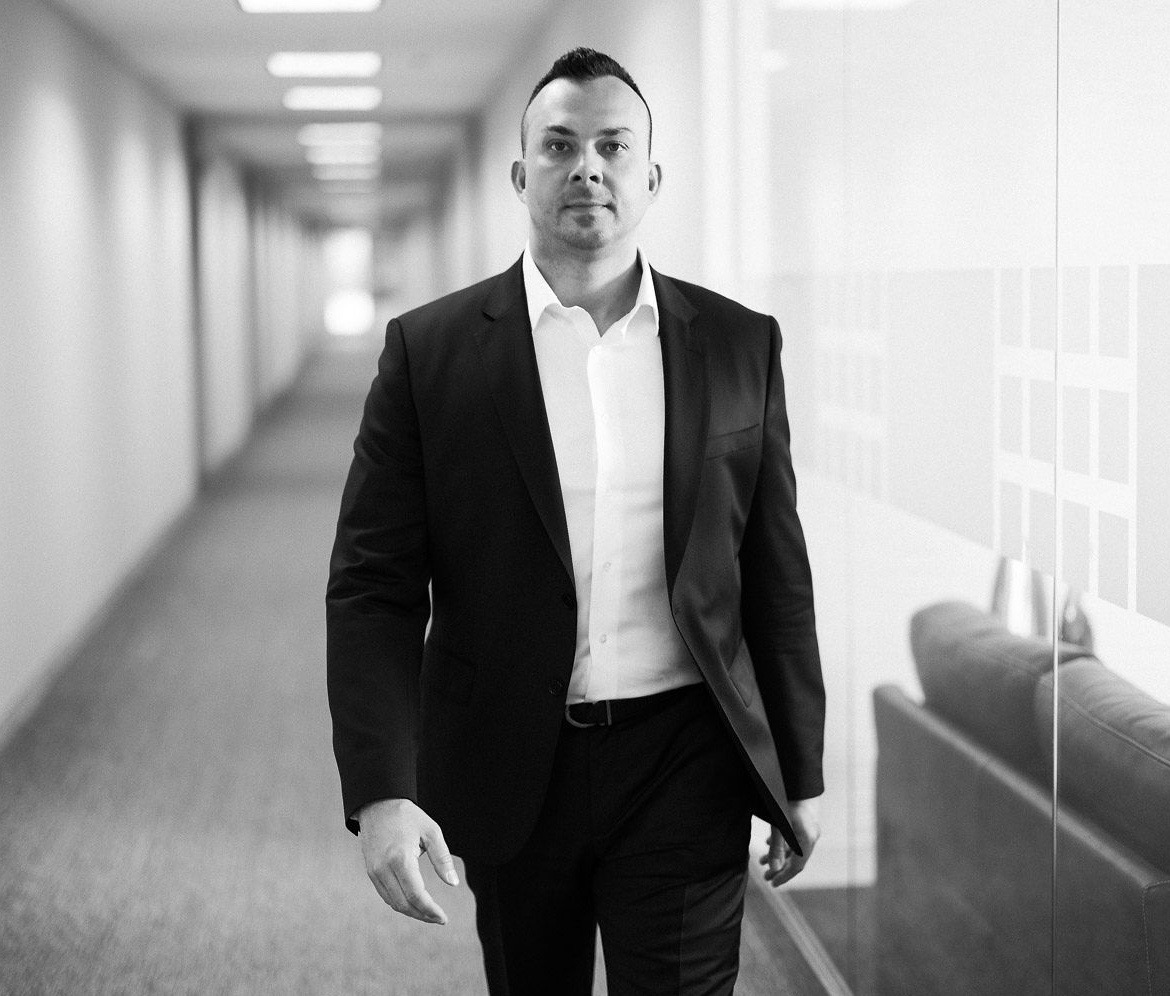 Read Our Moving Guides For Each Area Below