Moving to Middlesex: The Best Towns in Middlesex County, NJ
Posted by Rob Dekanski on Thursday, December 2, 2021 at 11:46 AM
By Rob Dekanski / December 2, 2021
Comment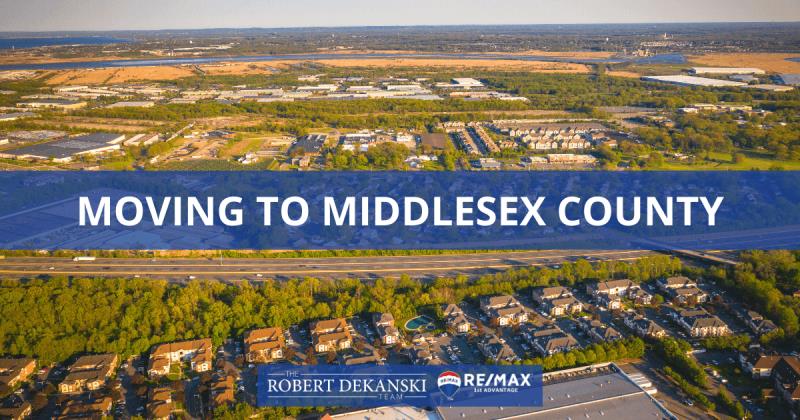 Living in Middlesex County, NJ
Located in the central part of the state, Middlesex County is home to over 860,000 people. Its central location makes it desirable for those in New Jersey and the entire New York Metro area. Many people live in this region and commute. Yet, homes in Middlesex County offer much in and of themselves, including universities, cultural activities, and beautiful outdoor space. The community has a strong transportation network, numerous recreational amenities, and a robust healthcare system to meet the needs of most of its residents.
Finding a luxury home for sale or new townhomes to buy is an option for many people in this area, including those that may need to commute. The area has several cities that may be attractive options. Keep reading to discover what new residents should know about moving to Middlesex County, New Jersey.
Middlesex County Cost of Living
The cost of living in Middlesex County is 123.6, with the average U.S. city being ranked at 100. This higher cost of living is driven mainly by its desirable housing. The difference in living expenses in Middlesex County can be observed in various ways.
Grocery costs are at 105 compared to an average of 100 nationally and 105.8 in New Jersey itself.
Health care costs are more affordable here than in much of the U.S. at an index of 90.5, though they are slightly higher than the average for New Jersey, 88.4.
Housing costs are much more expensive than the national average at 140.6 and just slightly below average for the state, 142.4.
Utility costs are also higher at 111.6 and slightly higher than what might be expected in New Jersey, which as a whole scores 109.
Transportation costs score 143.2, while the New Jersey average is about 128.
The median home cost in the county is around $406,600, which is higher than the average in the state of $397,900 and much higher than the U.S. average of $291,700. However, the average 1-bedroom home may cost around $1,460 to rent in Middlesex County, compared to $1,640 as the average for the state. A 2-bedroom home in Middlesex County may rent for around $1,850, almost a hundred dollars less than the roughly $1,930 state average.
More information about cost of living in Middlesex County:
Middlesex County Job Market
The private-sector job market in Middlesex County is vast and varied. The largest number of people work in trade, transportation, or utilities, filling more than 97,000 jobs in the area. Professional and business services is the second-largest sector.
When it comes to where people work, there are several large employers in the city and some with headquarters here as well. Here is a look at some of the largest employers:
Robert Wood Johnson University Hospital employs around 5,100 people in the county.
Novo Nordisk is a second large employer with about 4,500 employees.
Wakefern Food Corporation employs about 3,600 people.
J.F.K. Medical Center in Edison employs around 3,200 people.
Bristol Myers Squibb has its headquarters in the community and employs around 3,100 people.
St. Peter's Healthcare System employs about 2,800 people.
Silverline Building Products is also headquartered in the county and employs about 2,200 people.
Johnson & Johnson provides jobs for about 2,100 people in the county.
Raritan Bay Medical Center is another sizeable medical provider offering jobs to about 2,100 people.
Home Depot has headquarters in the county and employs around 1,800 people in the area.
Many other organizations also operate in the area.
More information about finding a job in Middlesex County:
Popular Industries in the Area
Healthcare is a major industry in Middlesex County. The largest industry in the area continues to be trade, transportation, and utilities, though. As noted, this industry accounts for nearly 100,000 jobs in the county. The professional and business services sector is also significant, accounting for roughly 83,000 jobs. Behind that, education and health services, including those medical providers and research locations, account for 49,000 jobs or more. Other large industries include manufacturing with about 29,000 jobs, leisure and hospitality with around 22,000 jobs, and financial activities with about 19,000 jobs. There are numerous government jobs in the area as well due to the state capital being located within it.
Things to Do in Middlesex County
Middlesex County is a large metro area, offering a wide range of things to do, including everything from bowling, ice skating, and ample parks to outstanding facilities for going to see the movies and lots of shopping options. The area has an extensive library system, several museums, and numerous theaters, perfect for those who want to catch a live performance.
For those that want to have fun indoors, a visit to Barron Arts Center or Jumping Jungle may be in order. Kendall Park Roller Skating is an excellent way to spend some time, too. In the city of New Brunswick, Crossroads Theater Company often has a variety of activities planned. The Thomas Edison Center is another must-see location.
Outdoor Activities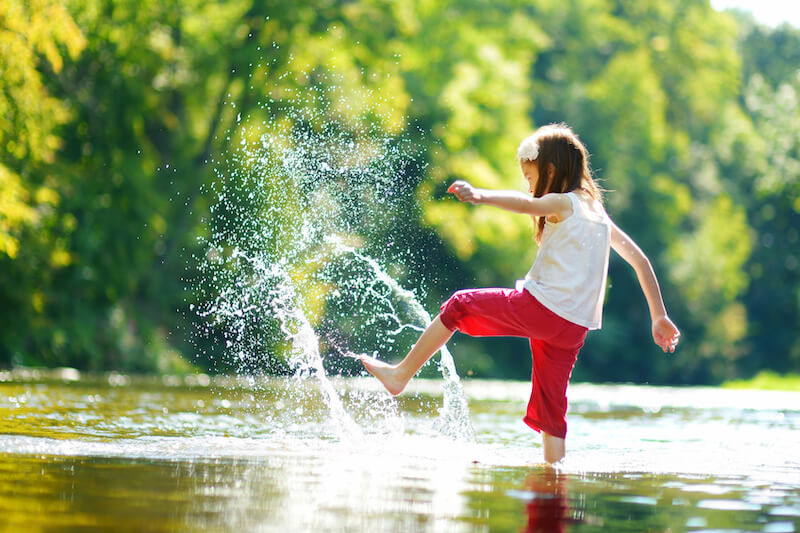 Middlesex County has over 6,300 acres of parks, including areas for hiking and conservation. Many of those parks have biking trails. There are also a few fishing locations, including both year-round fresh and saltwater fishing spots. For those who want to do some birdwatching, there are 300 species present in the county. There are outdoor arts tours and history tours available throughout the area as well.
Some must-see destinations include the 90-acre riverfront Donaldson Park, Rutgers Gardens, and The Meadows at Middlesex Golf Course. The Animal Haven at Thompson Park in Monroe Township is an outdoor park with emu, deer, pigs, and many other animals to see. Keansburg Amusement Park and Runaway Rapids Waterpark are two favorite activities for many as well.
Restaurants, Breweries, and Bars
As a prominent county with several large cities, Middlesex County has numerous opportunities for fine dining and fun meals. For those looking for a brewery for a weekend get-together, consider Cypress Brewing Company in Edison. Another option is Ashton Brewing, with its seasonally favorite choices. The popular Harvest Moon Brewery and Café is a nice blend of American cuisine and local beers.
There are dozens of restaurants and bars throughout the area. Some to check out include The Frog and the Peach, Steakhouse 85, and Orchard Park by David Burke. Homes in Piscataway have access to an enviable selection of diverse cuisines, and Perth Amboy homes enjoy proximity to everything from Dominican barbecue to waterfront steak and seafood.
Nightlife
Most cities in Middlesex County have ample options when it comes to local bars and clubs. A few notable destinations throughout the county, though, provide a wider range of experiences. Olde Queens Tavern is a good option for those who want to spend some time dancing away the night. There's live music throughout the week. Hub City Brewhouse (another fabulous brewery) also has many fun experiences, including DJs and comedians. Tavern on George is an exciting option for those who want to see live music as well. For a more culturally infused experience, check out Blackthorn Restaurant and Irish Pub on the weekends.
Middlesex County Climate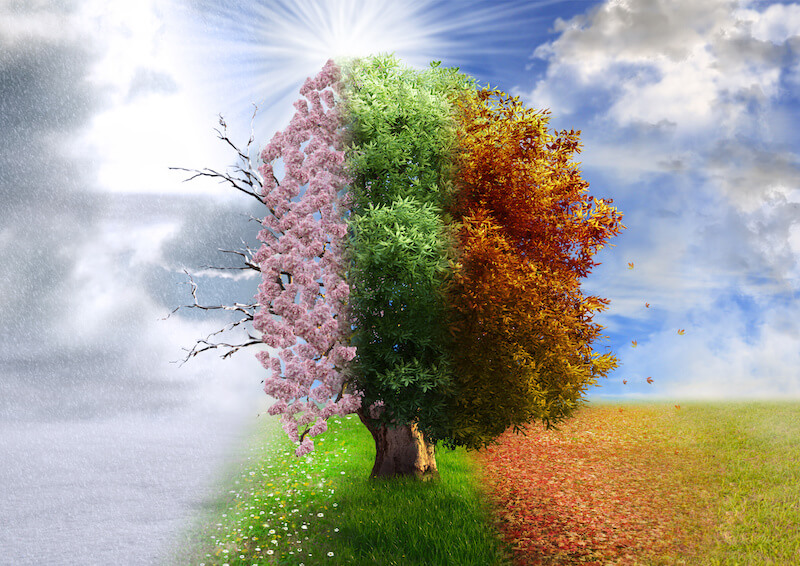 Middlesex has an overall warm and humid summer climate. On the other hand, the winters tend to bring lots of snow and cold weather with them.
The average temperature throughout Middlesex ranges from 24 to 85 degrees, though temperatures can dip as low as 10 degrees, and some summers reach over 94. With these temperatures come distinct changing seasons, with beautiful new growth in the spring and stunning leaves in the fall.
Another core component of the climate here is rain. On average, the area gets about 48 inches of rain annually. Most of it happens in the spring months, but summertime showers and storms can occur as well. In the winter months, precipitation comes in the form of snow. The area gets an average of 24 inches of snow each year, which is just under the national average of 28. As for sun, there are about 206 sunny days on average each year. That may include big, blue skies with soft winds.
More information about the climate in Middlesex County:
Traffic in Middlesex County
Traffic in Middlesex County can be heavy at times, especially during the rush hour commutes. These begin as early as 7 a.m. and continue until 9 a.m. They start up again around 4:30 p.m. and continue through 6:30 p.m. in some areas. Traffic during these times is heavy, especially along the freeways.
The average commute time for those people living in Middlesex County to their work is 33 minutes. That is about average for much of New Jersey, though it's longer than the average U.S. commute time of 26 minutes. By far, most people commute by driving, though there are some carpools in the area. However, about 10 percent of the population uses public transportation.
Many of those who commute from Middlesex County work in the city of Newark, a commute of about 20 miles. Jersey City is about 26 miles from the heart of Middlesex County. Also, some people live in the area and drive about 30 miles to New York City.
As for parking, this ranges widely based on location. Most of the smaller cities in Middlesex County have ample onsite parking options, including for shops and restaurants. There are paid parking lots and garages in some of the larger cities, like New Brunswick and Edison real estate.
More information about traffic in Middlesex County:
Alternative Routes
While many people prefer the main thoroughfares through the county, including I-95 and I-287, there are many county roads available as well. The most significant include CR-601, which runs to the Union County Line. CR-613 is a long road through the area that runs from Spotswood to Englishtown Road and Summerhill Road, among others. CR-615 spans some 23 miles and runs from the Mercer County line. These are all important thoroughfares through the county and tend to be the best alternatives during rush hours.
Public Transportation in Middlesex County
There are several options for getting around the area. The Middlesex County Area Transit (MCAT) is one of the most common options for those who are older and those who have disabilities. It's community-based transportation that travels over fixed routes with shuttles in the larger cities in the county. There are options throughout the county, including from the Brunswick Square Mall to the Brunswick Commercial Avenue area and much more. There is an on-demand option for those who qualify, allowing them to request or make reservations in advance.
The NJ Transit is another option through some areas of the county. 90 NJ Transit trains run each day through some of the cities in Middlesex County, including New Brunswick, Edison, Perth Amboy, and more. There is also the NJ Transit Bus.
It's also important to look to each city in the area to find available public transportation. For example, in New Brunswick, the BrunsQuick Shuttles run throughout the 5th and 6th ward. Dial-A-Ride is also available in this area for those over the age of 60, low-income, and those with recognized disabilities.
Middlesex County Schools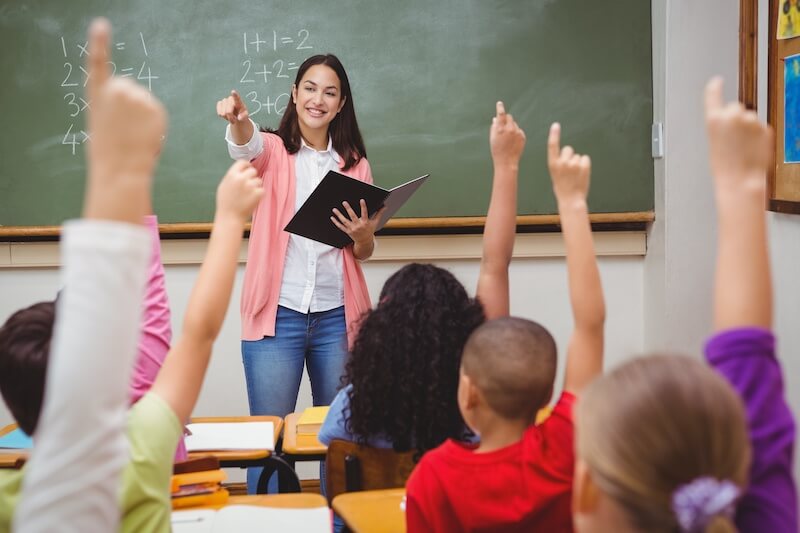 There are 26 school districts in Middlesex County, all of which are members of the Middlesex County School Boards Association. Districts include the East Brunswick Township School District, Edison Township School District, Milltown School District, and the South Brunswick Township School District, among others. There is also the Middlesex County Vocational and Technical School system, which provides students throughout the county with hands-on learning opportunities.
For those looking for higher education, Middlesex County is recognized for its numerous opportunities. It's the home of Rutgers University, The College of New Jersey, and Middlesex College, among others in the area.
Making Middlesex County Home Starts with Knowing the Area
For those planning to move to Middlesex County, NJ, it is well worth getting to know the community, the job market, and the daily life present in each of the cities here. This may help to determine not just where to buy a home but also what to expect in the region. A diverse area with much to offer most people, Middlesex County can be the ideal place for many people, depending on what they are most interested in and what their needs are.
If you're ready to call Middlesex County home, contact The Dekanski Home Selling Team of RE/MAX 1st Advantage with New Jersey Real Estate Network at (800) 691-0485 to get in touch with experienced real estate agents and find your ideal Middlesex County home today.
Read Our Moving Guides For Each Area Below