Moving to Middletown: 11 Reasons Middletown Is a Good Place to Live
Posted by Rob Dekanski on Friday, May 26, 2023 at 9:34 AM
By Rob Dekanski / May 26, 2023
Comment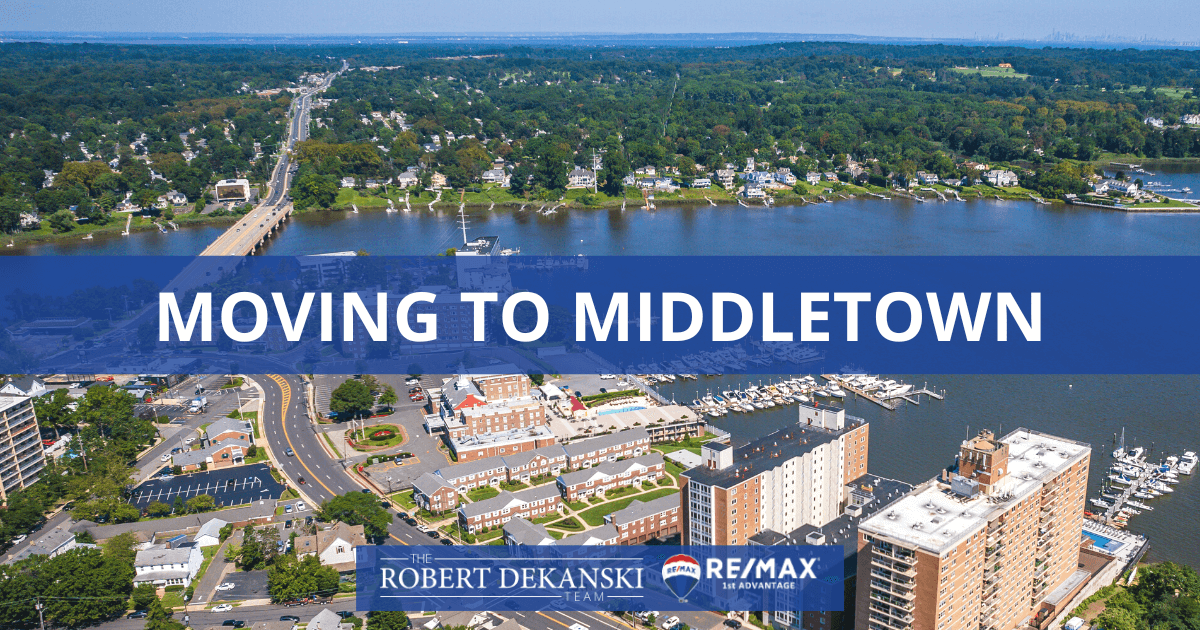 Living in Middletown, NJ
Nestled in the heart of New Jersey, Middletown Township offers a compelling destination for those seeking a welcoming community and a high quality of life. With its diverse housing options, beautiful parks, and convenient location with easy access to New York City, Middletown Township is a great place to live. From historic neighborhoods with charming colonial homes to modern developments with contemporary designs, this Monmouth County township provides a range of choices for discerning individuals. Its proximity to the Jersey Shore and easy access to major cities makes it an ideal location for those seeking a balanced lifestyle. Discover the allure of Middletown Township, where a vibrant community and exceptional amenities await.
8 Reasons to Live in Middletown
A beautiful coastal location on the New Jersey Shore
An abundance of recreational opportunities, from hiking and biking to parks full of fields and amenities
Various community events, festivals, and gatherings throughout the year
Conveniently located near New York City, along with major NJ economic hubs like Newark and Jersey City
Great variety of dining and shopping options
Abundant healthcare facilities, including hospitals, clinics, and medical centers
Rich history dating back to pre-colonial times, with historical sites and landmarks to experience
Arts and culture scene anchored by galleries, theaters, and cultural centers
Middletown Cost of Living
Even at a glance, Middletown is an incredibly alluring small town with idyllic charm around every corner. Besides its beauty, Middletown also has a population of just over 65,000 residents, making it large enough for all of the necessary amenities without compromising on the close-knit community this seaside town is known for. And with New York City only an hour away, Middletown residents have everything they need well within reach. Taking all of that into consideration, it's easy to understand the appeal of living in Middletown, NJ.
With this in mind, living in Middletown comes at a cost. Compared to other parts of the country, it is more expensive than average to live in Middletown, with the overall cost of living coming in at 22.4% above the national average. This does, however, make it close to the overall cost of living in New Jersey.
This cost makes sense in context, as many people who live in Middletown actually commute to and from New York City for work. With this in mind, the cost of living in Middletown is significantly more affordable than in New York City, making it more appealing for New Yorkers who want to move to this charming, small town in Monmouth County. For those considering moving to Middletown, one of the biggest expenses to take into consideration is housing. The median price for single-family homes for sale in Middletown is in the $700s, making homes here considerably more expensive than both the New Jersey and the national averages.
The high demand for living in the town has benefitted anyone selling a home in Middletown in recent years, so despite the high price tags, homebuyers and sellers can typically rest easy knowing that their home value will likely appreciate.
Middletown Job Market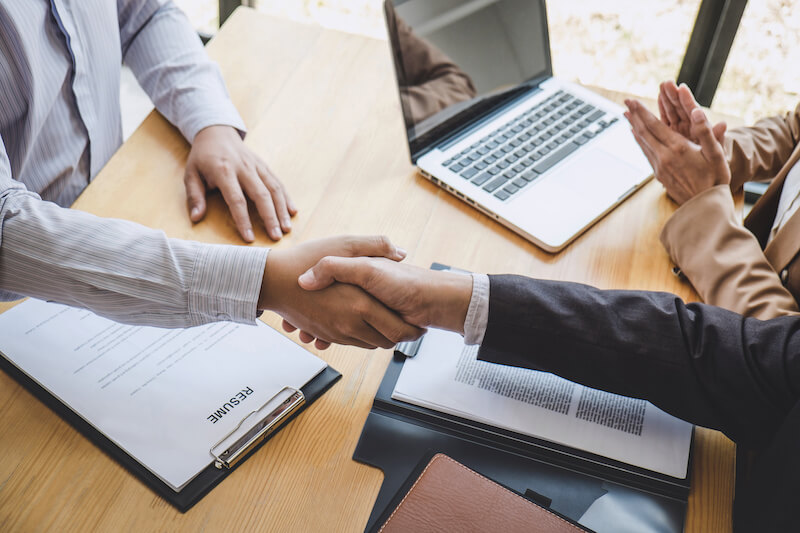 Often considered a bedroom community by New Yorkers, many residents who live in Middletown work in New York City, thanks to the town's close proximity to The Big Apple. And while Middletown is appealing for commuters, Monmouth County has an incredibly strong local economy in and of itself, with plenty of job opportunities and upward economic growth. Middletown's economy is significant in its own right: from 2018 to 2019, employment in North Middletown, NJ, showed growth, with local employment on an upward trend.
Within Middletown and the surrounding communities, Monmouth County has one of New Jersey's strongest local economies, with residents earning some of the highest wages in New Jersey. There are more than 23 companies with corporate headquarters in Monmouth County in many different industries, including manufacturing, technology, communications, and more. Of the many industries supported within the community, many careers are in healthcare for clinics, hospitals, and outpatient care.
Popular Industries in the Area
Thanks to its centralized location within the Mid-Atlantic region and its close proximity to New York City, Middletown can support many job opportunities in a number of New Jersey's major industries. For those who work in Middletown, some of the most popular industries in the area are based around healthcare and pharmaceuticals. Other popular industries include construction, manufacturing, telecommunications, retail and sales, real estate, and insurance. Beyond the public sector, some of the biggest employers in Middletown and the surrounding area include:
Hackensack Meridian Health Medical Group
Aurora Diagnostics Pathology Solutions
Hikma Pharmaceuticals
Hovnanian Enterprises Inc.
Monmouth Medical Center Outpatient Infusion Center
Vonage
Things To Do in Middletown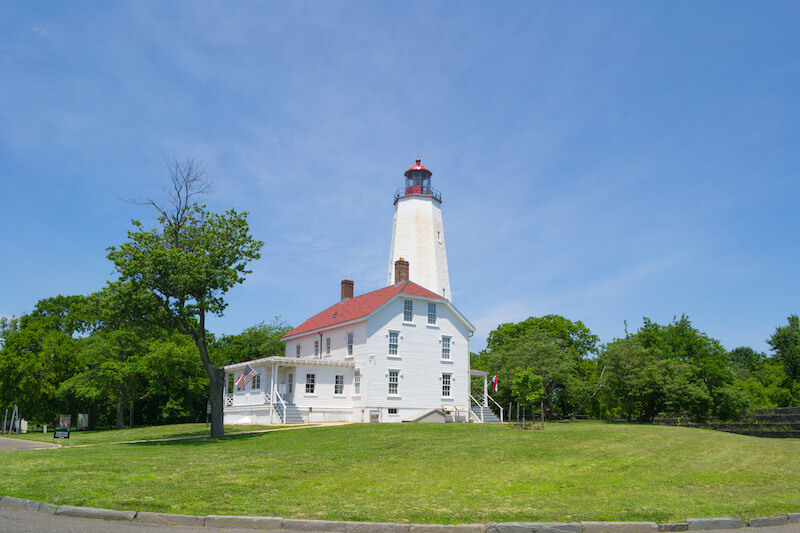 From live shows to lively festivals throughout the year, Middletown residents have plenty of opportunities to get out and have fun. Christmas Markets, the St. Mary's Fair, theatrical performances, Middletown Day—the list goes on and on for some of Middletown's biggest celebrations and gatherings. Yet, even when there isn't a local festival or performance going on, residents always find something to do in this gorgeous small town, with its historic downtown, waterfront restaurants, shops, and more. Here are some of the best things to do in Middletown, New Jersey.
Outdoor Activities
With its status as a picturesque seaside town, many of the activities in Middletown are centered around the water. Middletown is just a short drive to the Jersey Shore, with some of the most famous beaches in the Mid-Atlantic region. Located just minutes from Downtown Middletown is Sandy Hook, the borough of Sea Bright, and many small beaches surrounding the area. For stunning views, climb to the top of Sandy Hook Lighthouse. Besides the area's spectacular beaches, Middletown's best parks are varied and well-equipped, including Deep Cut Gardens and Huber Woods Park. For those who prefer staying active, Middletown is also home to the Navesink Country Club, which has award-winning golf, ice skating, and table tennis.
Local Attractions
As a town with a rich, pre-Colonial history, it's no surprise that Middletown has strong roots in history, culture, and art. In fact, some of the area's biggest attractions center around nurturing this identity. The Monmouth Museum has numerous collections, from local history to traveling exhibits from the Smithsonian Museum. Middletown also boasts a number of Monmouth County's historic homes, and there are plenty of historic monuments visitors can explore, including the Taylor Butler House and Marlpit Hall, where visitors can get a glimpse of the area's early history. The PNC Arts Center is just 15 minutes away and hosts many live shows and concerts during the summer months.
Restaurants & Nightlife
With its convenient downtown location, one of the most popular activities in Middletown is dining out at one of the area's many waterfront restaurants. Some of the area's most popular restaurants include On the Deck, Proving Ground Waterfront Dining, Bahrs Landing Famous Seafood Restaurant & Marina, and The Seafarer, among many others. Even when the sun goes down, there are many bars locals and visitors frequent. Whether you are looking for a classy wine bar or a low-key dive bar, you can find what you're looking for in Middletown. Some of the area's most popular spots for nightlife are Half Moon, the Chubby Pickle, and the Wine Bar and Restaurant.
Climate in Middletown
Because Middletown is a seaside town along the Mid-Atlantic, Middletown has a warm, temperate climate with four distinct seasons that are generally mild. Middletown experiences around 209 days of sunshine per year, which is slightly above the national average of 205 days. Some of the sunniest months are during the summer, from June to September, with July as the sunniest month of the year. Middletown summer temperatures range from 64–81° F, on average but can be warmer depending on the day. The coldest months are during the winter, from December to February, where temperatures typically range from 27–40° F. While it occasionally snows in Middletown, snowfall rarely accumulates and tends to melt away that same day.
For outdoor activities, especially visiting the beaches and parks, Middletown's best weather months are from late spring to early fall, when the temperatures are warmest, and there's less rain. Summer is generally the busiest time for tourism because visitors are interested in visiting the local beaches.
Middletown Traffic
With its centralized location in The Garden State, one of Middletown's biggest draws is its close proximity to New York City and other major metropolitans in the region. As a result, Middletown has some of the most comprehensive transportation options in the country, especially for a town its size. Driving, however, is still the most popular way commuters go to and from work, whether it's in Middletown, Monmouth County, or New York City. Without taking rush hour traffic into consideration, it takes less than an hour to get to New York City from Middletown. However, driving in New Jersey can be slow and unpredictable, and travel times increase drastically during rush hour. The main route to and from New York City is I-95, which runs from north to south until you merge onto I-78.
For those who take public transportation into the city, Middletown offers a few options for parking at train stations and popular bus stops. Residents can buy annual parking permits or daily passes, depending on their needs. At certain stops, permits or passes are required in order to park. New Jersey's main highways also have tolls, so residents can budget for them if they'd like a faster commute.
Alternative Routes
For those who drive to and from New York City for work, rush hour traffic can be incredibly frustrating due to congested, gridlock traffic. It can also be expensive since there are multiple tolls along the route. Fortunately, there are alternative routes commuters can take in order to avoid the worst traffic during the morning and evening hours. Garden State Parkway (GSP) is a controlled-access toll road that spans north to south in eastern New Jersey from the northern border of New York at Montvale down to the state's southernmost tip near Cape May. As such, many commuters take this route in order to bypass I-95. Another popular route is Route 35.
Public Transportation in Middletown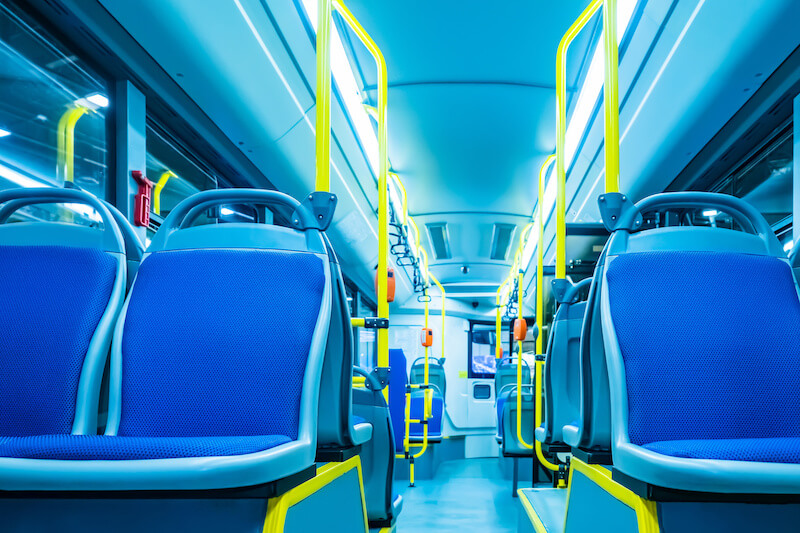 Compared to many small towns in the country, Middletown has one of the most comprehensive public transportation networks, giving commuters plenty of alternatives to driving. Whether commuters prefer to use public transportation as a way to save money, protect the environment, or lower the impact of wear and tear on their vehicles, there are many options available on Middletown's public transportation network. Some of the most popular modes of public transportation in Middletown are buses, trains, ferry boats, or rideshares.
For those taking the bus, Academy Bus has a weekday bus service going to and from Manhattan, with stops along Route 35 and Route 36. Another mode of public transportation by land is the train system. There is a train that runs from Middletown to New York City, which is highly popular with commuters. For those who prefer to travel by water, the Belford Ferry Terminal is located in nearby Belford and has ferry boats that go to New York. For those who prefer rideshares, commuters have the option to use Lyft or Uber in order to get to and from the city, although this is the most expensive option.
Middletown Schools
Along with economic opportunities and cost of living, one of the most important factors many households consider before moving to a new area is educational opportunities. Fortunately, schools in Middletown are well-established, offering pre-K to post-secondary education. For students living in the area, Monmouth County has many options to suit the educational needs of students via public and private schools. Students living in Middletown are part of the Middletown Township Public School District, with a total enrollment of over 9,600 students.
The district comprises seventeen public schools, from pre-K to high school. Within the schools, there is a student-to-teacher ratio of 12:1, which allows for smaller class sizes. There are eleven elementary schools, three middle schools, and two high schools. For high school students, the two schools are Middletown High School North and Middletown High School South. For students who are interested in post-secondary education, Middletown is home to Brookdale Community College, which has programs in numerous disciplines. Middletown is also just a short distance from the prestigious Princeton University, one of the nation's Ivy League schools.
Middletown Welcomes You
From Middletown's extensive hiking trails to its strong local economy and great amenities, there are so many reasons why prospective residents are considering moving to the charming township. While it is only a short drive away from the city, in many respects, Middletown feels like a completely different world from bustling Manhattan. For those who enjoy the serenity of small-town living with nearby amenities, Middletown is a wonderful place to call home.
Buying or Selling
a
Middletown Home?
Work With the
#1 Real Estate Team in New Jersey Now!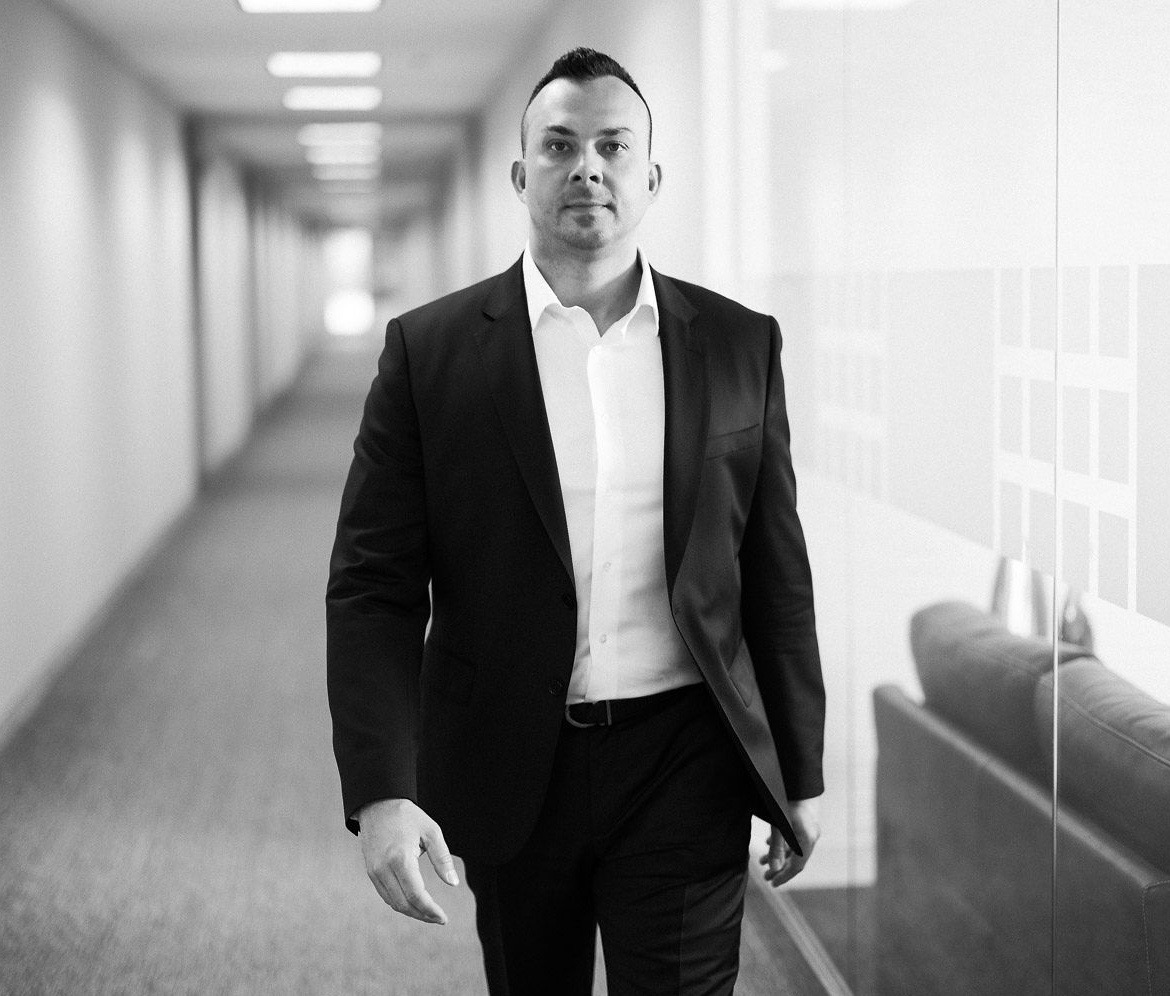 Read Our Moving Guides For Each Area Below