Moving to Monmouth County NJ: What to Know About the Towns in Monmouth County
Posted by Rob Dekanski on Wednesday, November 17, 2021 at 10:26 AM
By Rob Dekanski / November 17, 2021
Comment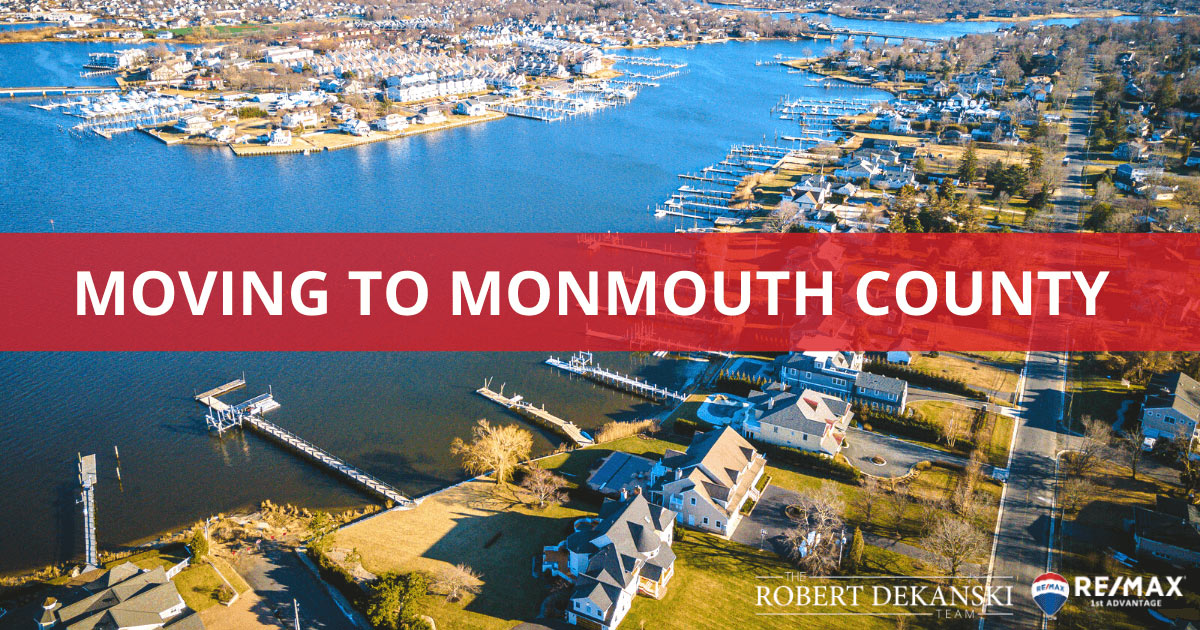 Living in Monmouth County, NJ
Monmouth County, New Jersey, is located on the coast in the central portion of the state. It's a part of the New York Metro area, which makes it a popular place for people to buy a home – and there are some waterfront homes and communities here that make that quite enjoyable for many. The county itself has over 640,000 people who've moved here to enjoy the fabulous shorelines and waterways.
In addition to the waterfront, invest in Monmouth County real estate to enjoy the robust local economy and the many fun things to do. From idyllic snowy days in the winter to sun-kissed summer days at a nearby beach, Monmouth residents have something to look forward to in every season. Sound like the perfect New Jersey county for you? Keep reading to learn everything you need to know about moving to Monmouth County, NJ.
Cost of Living in Monmouth County
One of the significant factors to think about when moving into an area is the cost of living. One way to determine this is to look at a scale. If the U.S. average cost of living has a 100 rank, the Monmouth County area's cost of living is 129.7. That makes it a little more expensive than other areas in the country. It's also more costly than the 120.4 ranking that the state of New Jersey gets on its own. That said, the elevated cost of living is offset by higher-than-average salaries and prime access to property by the ocean. Using that same method, it is possible to see the cost of living in various areas. Here are some examples:
Groceries rank at 108 in Monmouth County, 2 percent more than the statewide standard
Health care costs are lower here at just 89.9, which is almost average for the state
Housing costs rank 184.4, which is higher than the state and country
Utilities rank at 102.7
Transportation costs are listed at 104.2
The median home cost in the county is approximately $526,000. In New Jersey as a whole, the average price of a home is about $397,000. The elevated housing prices suggest that luxury homes are more prevalent in Monmouth County
Renting is significantly less expensive in Monmouth County than it is in the rest of New Jersey. The average one-bedroom apartment in the county is about $1230 per month, while most New Jersey one-bedrooms cost about $1635 per month. The average cost of a three-bedroom apartment is $2142 per month in Monmouth County, whereas $2442 per month is the average three-bedroom price in the state.
More information about cost of living in Monmouth County cities:
Job Market in Monmouth County
The job market in Monmouth County comprises about 331,125 people. Some of the area's large employers include:
Hackensack Meridian Health System, Inc, a large healthcare company with about 11,550 employees.
Saker ShopRites, Inc., a supermarket company with about 3,300 employees.
CentraState Healthcare is another large healthcare employer with about 2,680 employees in the area.
RWJ Barnabas Monmouth Medical Center, a hospital system, employs 1,900 employees.
Monmouth University is a private college with over 1,520 employees.
N.J. Resources, a privately owned utility company with more than 1,000 employees
Visiting Nurse Association of Central New Jersey is a healthcare provider with about 1,100 employees.
Commvuault is headquartered in Tinton Falls and is home to 940 employees.
Renaissance Gardens – Seabrook Village has 850 employees.
Food Circus Supermarkets has about 800 employees.
Popular Industries in Monmouth County
A range of industries is present in Monmouth County. Perhaps the largest is in life sciences and research due to the proximity of various universities in the area. Technology is also prominent here, with numerous organizations offering advanced technology and development.
There is a vital manufacturing component in Monmouth County, though healthcare, education, and food and beverage companies make up a more significant portion of the area's employment. Other industries include a moderately sized financial services industry, an extensive logistics industry, and clean energy.
More information about finding a job in Monmouth County:
Things to Do in Monmouth County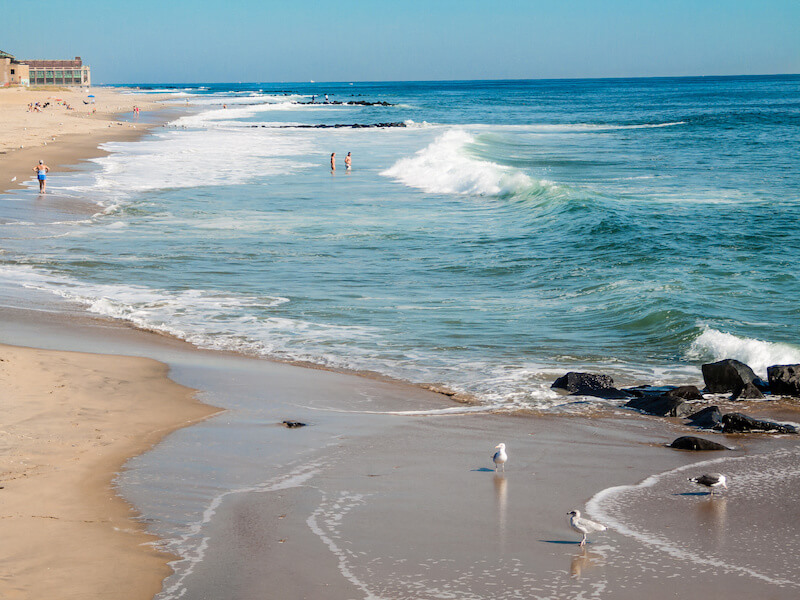 Monmouth County is packed with things to do. It is recognized for its wineries but also offers many historical sites. That includes Monmouth Battlefield State Park. The county's location on the waterfront makes it a good place for those who enjoy the Jersey Shore beaches. It's also known for its beautiful outdoor spaces, from large open spaces to small playgrounds in various communities. There is a good amount of tourism in this area, which has helped influence some of the development of area attractions, including everything from parasailing experiences to extensive farmlands to explore.
Outdoor Activities in Monmouth County
During the late spring through the fall months, spending time outdoors in Monmouth County is perhaps the best way to see it all. The coastline itself offers a popular destination. Several beaches are nearby, including Asbury Park with its boardwalk, Belmar, which is fantastic for its marina and surfing, and Sandy Hook Beach, for its fishing and lighthouse.
The Monmouth County Park System is sprawling and offers conservation areas, walking trails, and biking areas. It has over 301,000 acres of land, with Crosswicks Creek Park, which is 2,349 acres. There's also golf at the Hominy Hill Golf Course or Charleston Springs Golf Course.
Restaurants, Breweries, and Bars in Monmouth County
One of the most critical components of the dining scene here is the brewery and winery establishments. Beach Bee Meadery is one of the most notable wineries in the area, as is Screamin Hill Brewery in Cream Ridge. Local craft beers are easy to find at locations such as Dark City Brewing Company. For steaks, one of the best options is Neil Michael's Steak House in Hazlet. For good vegan food, check out Seed to Sprout. Another trend is the waterfront restaurants (there are many here). Bahr's Landing in Highlands and McLoone's Pier House in Long Branch are two popular options.
Nightlife in Monmouth County
There's lots of fun to be had after dark throughout the region. For live music, check out Paul's Tavern in Lake Como. It's one of the most oversized bars in the area. There are a few fun places for dancing and fun, too, such as D'Jais in Belmar. It has a lot of good food, but this Jersey Shore beach club is perfect for those who want to enjoy reggae music and drinks. Jamian's is another location located in Red Bank. It has a combination of live music and entertainment with a Caribbean menu.
The Climate in Monmouth County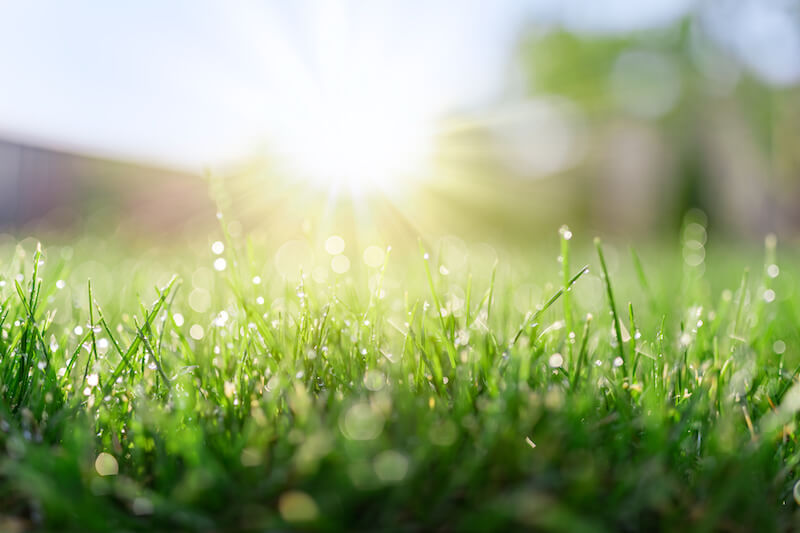 Monmouth County's climate is much like the rest of New Jersey. The summers tend to be warm and slightly humid. The winter months come with a lot of cold weather and snow. It is common for the area to see temperatures range significantly through each season, though. Typically, temperatures range from 28 to 83 degrees, but it can get to below 15 degrees and over 90 during some days.
The warmest days are typically in July, when the average can reach 83 degrees. The coldest part of winter is typically in January, where temperatures average about 24 degrees.
The county gets about 48 inches of rain each year, which is higher than the national average. It rains on average 115 days a year in this area. It also gets about 25 inches of snow during the year, including significant snowfall and accumulation on various days. On average, there are 209 sunny days a year in the county. Intense weather can occur here, but the temperatures are often moderate and comfortable from late spring through late fall.
More information about the climate in Monmouth County:
Traffic in Monmouth County
Many people that live in the county work here. However, its location near bigger cities makes Monmouth County an ideal area to commute from as well. On average, those who live in the area and work typically have a 34-minute commute each day. Additionally, about 10 percent of commuters have to commute as much as 90 minutes per day. Of commuters, about 76 percent of them will drive alone each day, with only 7 percent carpooling. Another nearly 8 percent of commuters use public transportation to get to and from work.
When it comes to traffic, rush hour typically occurs from 7:30 am to 9 am and then in the afternoon from 4:30 pm to 6:30 pm. The city is about 30 miles from New York City, but drive times can take more than an hour during peak times. Jersey City is about 30 miles from the heart of the county, though drive times can range from 50 minutes to an hour. The city of Newark is about 31 miles and takes between 50 and 75 minutes. During the summer months, locals like to plan before driving to beat the crowds of vacationers to the beach.
Alternative Routes in Monmouth County
Getting around Monmouth County is incredibly convenient once you've learned the local roads. However, the main thoroughfares, such as Route 35, can become congested, especially during construction and tourism. Whenever possible, take a county road to avoid some of the traffic. C.R. 10 runs from Hubbard Avenue and West Front Street in Middletown Township through Ridge Road in Rumson. C.R. 15 is another option from Ashbury Park through West Long Branch. C.R. 16 is a route that offers travel from Colts Neck Township near the Navy area to Ashbury Park.
More information about traffic in Monmouth County:
Public Transportation in Monmouth County
There are several public transportation options in Monmouth County. The main option is the NJTransit. Many people living in Monmouth County need to get into New York or other places along that route. There are also several SCAT stops in Monmouth County, providing some of the best and fastest ways into the city. Monmouth County SCAT provides transportation support to those over the age of 60 and people with disabilities. It offers a local shuttle service and can be called for a specific trip by those who qualify. Academy Bus Company is another option for more county-wide use. It has several buses that operate throughout the area.
Another important route of transportation here is the water itself. The NY Waterway is a simple way to get into the big city without the difficulties of driving. SeaStreak is another ferry service in the area. Both operate routes that continue throughout most of the day and on the weekends. Ferries can be limited during the colder months but tend to be a smooth ride for many when they are available.
Schools in Monmouth County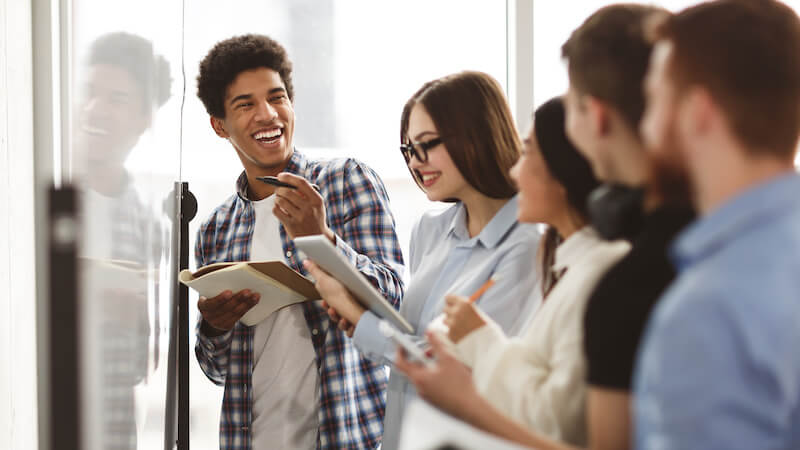 There are several school districts operating in Monmouth County. Most major cities have their own school district. Some school districts here include Ashbury Park School District, Belmar School District, and Colts Neck Township School District. Other notable school districts here include Fair Haven Borough School District, Millstone Township School District, and the Monmouth County Vocational School District. The vocational program is designed to meet the needs of many students throughout the county, with various 2-year programs designed to prepare students to work in the field o their choice after high school.
With a student base of 2140 students, Howell High School is the largest high school in the county. Freehold Township High School is also significant, with over 2000 students. Manalapan High School has 1800 students as well.
For those looking for higher education options in the area, Monmouth University is one of the most extensive options for a public college. Brookdale Community College offers more two-year programs and vocational training.
Ready to Move to Monmouth County, NJ?
For those ready to make a move to Monmouth County, New Jersey, the good news is that the region has much to offer. Yet, it is essential to get a good feel of the area by exploring all it provides, including the available schools, public transportation, and numerous employers. Its location makes it beneficial for many people looking to buy a luxury home or condos in the area to be close to it all. Take a closer look at what this area has to offer before deciding to invest.
If you're ready to call Monmouth County home, contact The Dekanski Home Selling Team of RE/MAX 1st Advantage with New Jersey Real Estate Network at (800) 691-0485 to get in touch with experienced Monmouth County real estate agents and find your ideal Monmouth County home today.
Read Our Moving Guides For Each Area Below