Moving to Monroe: Monroe, NJ Relocation & Homebuyer Guide
Posted by Rob Dekanski on Tuesday, April 27, 2021 at 3:55 PM
By Rob Dekanski / April 27, 2021
Comment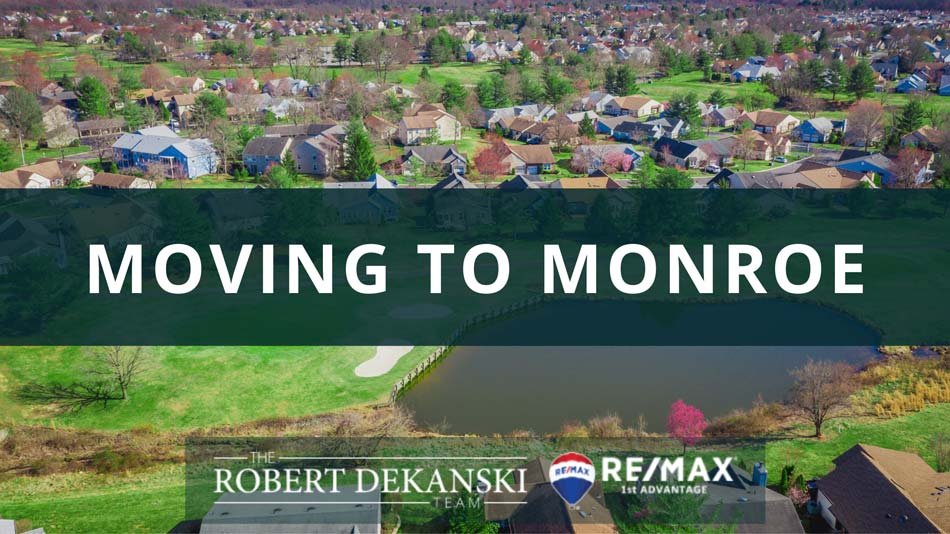 When you think of a small town, an image of Monroe Township may come to mind. This small township in New Jersey sits on just 42 square miles of land and only has one ZIP code. For those who are used to living in larger areas, their old suburb may have been larger than all of Monroe Township. However, do not let the small size of this township fool you. Residents enjoy a relaxed, slower lifestyle while only being 45 miles away from New York City. With less than 30,000 neighbors, you will quickly get to know almost everyone in this small, tight-knit community. Here's what you should know about moving to Monroe.
Cost of Living in Monroe Township
The township of Monroe has a cost of living index of 126.7, which means that the township is 26.7% more expensive than the average in the United States. In Monroe Township, the largest factor in the higher cost of living index is housing. The median home price in the area comes in at $354,900. Homes in this price range come in a number of sizes, from single-family homes with two beds and two baths to four beds and three baths. It is not uncommon to find neighbors with vastly different size lots. Some are only 1,000 square feet, while other homes sit on half an acre.
Only 10% of residents rent a home or apartment in Monroe township, and the median rental price is $1,499 each month. Studios and one-bedroom apartments range from $1,100 to $1,320. Two-bedroom apartments start at $1,690 while three-bedroom and four-bedroom homes for rent can range from $2,140 to $2,520.
Aside from housing, consider other cost of living index factors below:
The average income for an individual in Monroe Township is $46,126, while the average household brings in $78,920. This is higher than the United States average of $31,117 for an individual and $57,652 for a household. Income taxes in the area are higher than the rest of the United States, however. Monroe Township residents pay 5.5% in income tax compared to the country's average of 4.6. For sales tax, residents enjoy a rate of 6.6%, which is less than the country average of 7.4%.
Monroe Township Job Market
A number of well-known companies have established offices in and around Monroe Township, including large banks like Chase and American Express. However, no large companies have headquartered their operations in the area. The township is home to numerous small businesses that create the wonderful community feel residents have come to love and know over the years.
Most of Monroe Township's residents are employed in New York City and its surrounding areas. A number of these individuals work in the sky rises throughout the city. Popular industries of employment include mathematics, economics, business, health, legal, and engineering.
Popular Industries in the Area
In Middlesex County, six industries are incredibly popular in the area. The largest industries employ over 49,473 people in the county, which are professional, scientific, and technical services. The second most popular industries are healthcare and social assistance. These industries employ a combined 47,000 county residents. The final popular industry is retail trade, which employs 45,706 individuals county-wide.
Things to Do in Monroe Township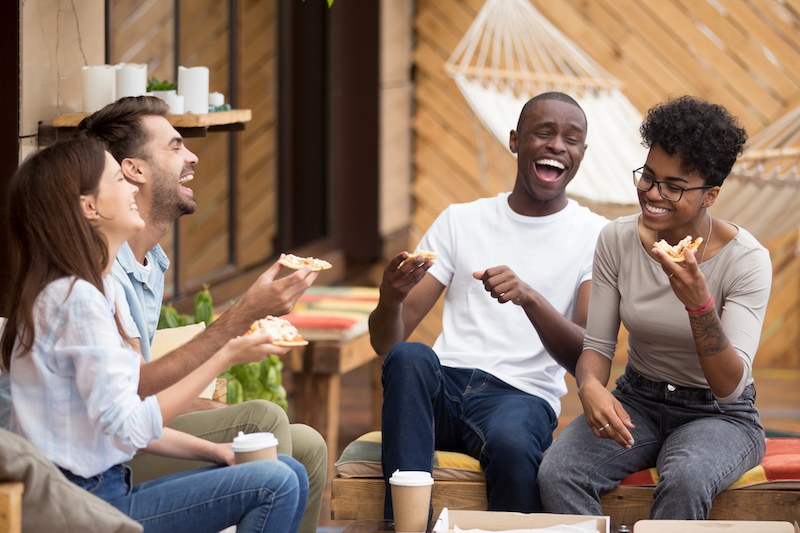 While the size of Monroe Township is smaller than other cities and townships across the state of New Jersey, there is still plenty of fun things to do for the whole family. Residents enjoy a healthy mix of indoor and outdoor activities throughout the year. From walks in the park to physical activities that do not require high skill levels, anyone can enjoy themselves in Monroe Township. It truly is an area that allows for fun, relaxation, exercise, and the great outdoors.
Outdoor Activities
A number of local parks exist in the area with playground equipment for the kids and plenty of sitting areas for a nice picnic. This quiet township is the perfect spot to enjoy a day outside without needing to spend a lot on fun things to do. Those who do want to go on an adventure with their family, friends, or coworkers can find fun at the Thompson Park Zoo and the Thompson Park Disc Golf Course.
Restaurants, Breweries, and Bars
In Monroe Township, a top-rated restaurant and bar is Dock's Corner Tavern. This is the local watering whole known for its all-day fun, good food, and drink specials. You can even enjoy bar games at night. However, all of the restaurants in the township offer delish food. It is the perfect place to find perfectly cooked Angus steak and nicely seasoned, fresh seafood. Those who love Italian will have no issue finding the best pasta dishes.
Most of the breweries in the area are located north of Monroe Township in New Brunswick and Edison. However, just 10 minutes south of the area is home to the newest brewery. Old Hights Brewing Company has all of the hops and barley residents can enjoy without being too far from home.
Nightlife
Monroe Township is not known for its nightlife options. If you enjoy games, you will find your best of friends and rivals at the many sports bars in the area. However, if you are looking for clubs and other nightlife options, you will need to make the drive to Edison, New Brunswick, or New York City. Fortunately, plenty of transportation options are available to ensure you make it home safely and responsibly.
Monroe Township Climate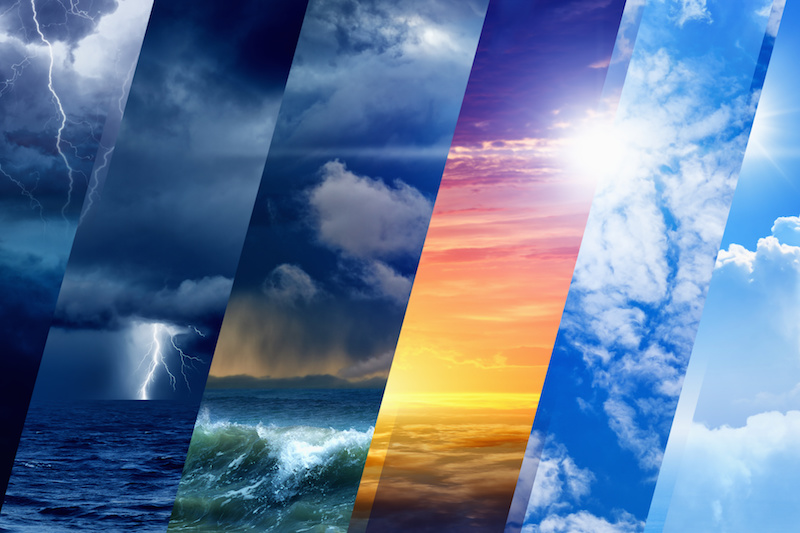 The township of Monroe earns a 7.2 out of 10 on the comfort index scale, which makes it one of the most pleasant areas in all of New Jersey. The climate in Monroe Township is very similar to what you will find throughout the northeast. With 207 days of sun and only 122 days of precipitation, it is easy to enjoy outdoor activities most of the year.
Monroe experiences an average of 107 days where the nighttime temperatures fall below freezing, and it also sees an average of 23 inches of snowfall each year. As with most locations around the country, January and February are the coldest months of the year.
Summers are not too hot in the area, with only July seeing temperatures in the high 80s. Residents consider May, June, and September to be the most comfortable months of the year. Temperatures are in the low 70s, the sun is out in full force, and a slight breeze can be felt most of the day.
Monroe Township Traffic
The average American commute is 26 minutes, whereas an average resident in Monroe Township will commute for at least 39 minutes via car. This is the lower end of the average commute time. Those who need to take public transportation can expect a commute time that exceeds one to one and a half hours each day. This is due to the nature of waiting for buses, trains, and subways. If they are crowded, residents may need to wait for the next one to come.
Peak traffic times vary by day and season. Snow and rain are known for causing delays. Most residents commute from 5 AM to 9 AM and 3 PM to 8 PM. During the winter, some residents will leave before the sun rises and not arrive home until the sun sets.
On the weekends, it is easy to get to the world-renowned New York City. Residents simply need to get on a train, and they will arrive within 45 minutes. Those who wish to drive can get to the heart of the city within 30 to 40 minutes, but finding parking can add another 10 minutes to an hour.
Alternative Routes
Few alternate routes exist within the township due to its small geographical size. When traveling on I-95/New Jersey Turnpike, residents can use highway 130, Highway 1, or Highway 127. However, these are popular alternate routes that are known for having their own congestion. Residents who need to avoid I-287 can use local roads in surrounding small towns. These towns are similar in size to Monroe Township, so they have their own main roads that are easy to follow.
Residents are advised to become familiar with every on and off ramp for major roads to ensure they can avoid any congestion or accidents during peak driving times. When in doubt, get on a local road and save yourself 30 minutes or more in the car.
Public Transportation in Monroe Township
Monroe Township offers free, public transportation to its residents that are over 55 years old or disabled. The buses are on fixed routes to Freehold and Princeton only. They run Sunday through Thursday to popular shopping plazas and back to the township.
Those who do not qualify for the township's transportation services or need to go elsewhere can utilize Coach USA. This suburban bus service has numerous stops throughout townships in New Jersey and takes riders directly to train stations that lead to New York City. The average monthly cost of using this service regularly is $480. This bus service is often used by Monroe Township residents who need to get to New York City for work.
Schools in Monroe Township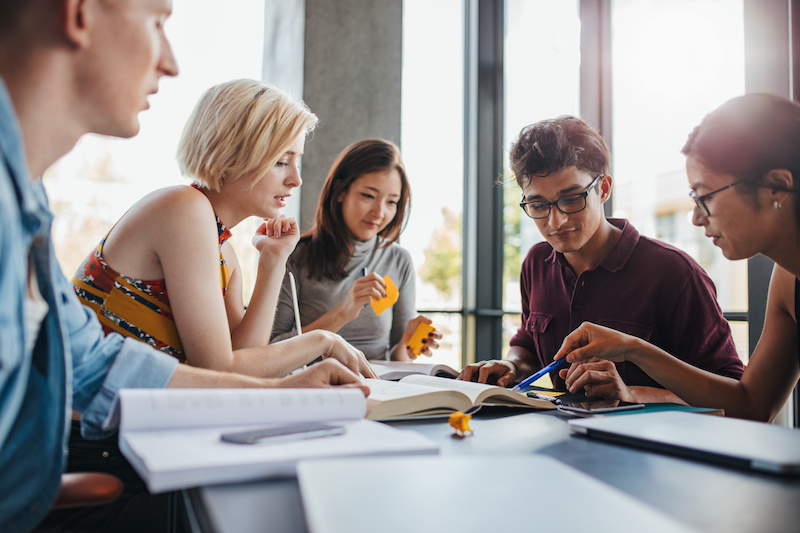 Students in Monroe Township are zoned to two different school districts. Families in the township are automatically zoned to the Monroe Township School District. However, the parents can request for their children to attend other schools as desired.
The Monroe Township School District is the default district students will attend in Monroe. It offers a student-teacher ratio of 13 to 1, and schools in the district offer kindergarten through 12th grade education with some offering A.P. and Gifted programs. Each year, the district has an enrollment of around 7,000 students.
The South Brunswick School District is another district in Middlesex County for students in New Jersey. Classrooms only have 14 students each. The schools offer kindergarten through 12th grade with select schools offering Gifted and A.P. programs. Over 8,000 students are enrolled in the district.
Why You Should Move to Monroe Township
Monroe Township is an exceptional place to call home. The small community feel combined with close proximity to one of the world's most well-known cities allows residents to enjoy modern conveniences while still living in an small town. Residents can relax at home and enjoy the hustle and bustle of New York City whenever they please. New businesses are always opening their doors, and there is always something to do in or around Monroe Township.
Whenever you are ready to call this small American township home, contact The Dekanski Home Selling Team of RE/MAX 1st Advantage with New Jersey Real Estate Network at (800) 691-0485. We will show you the very best Monroe homes that meet your needs and budget.