Moving to Newark: 12 Things to Know [2023 Guide]
Posted by Rob Dekanski on Tuesday, May 23, 2023 at 8:50 AM
By Rob Dekanski / May 23, 2023
Comment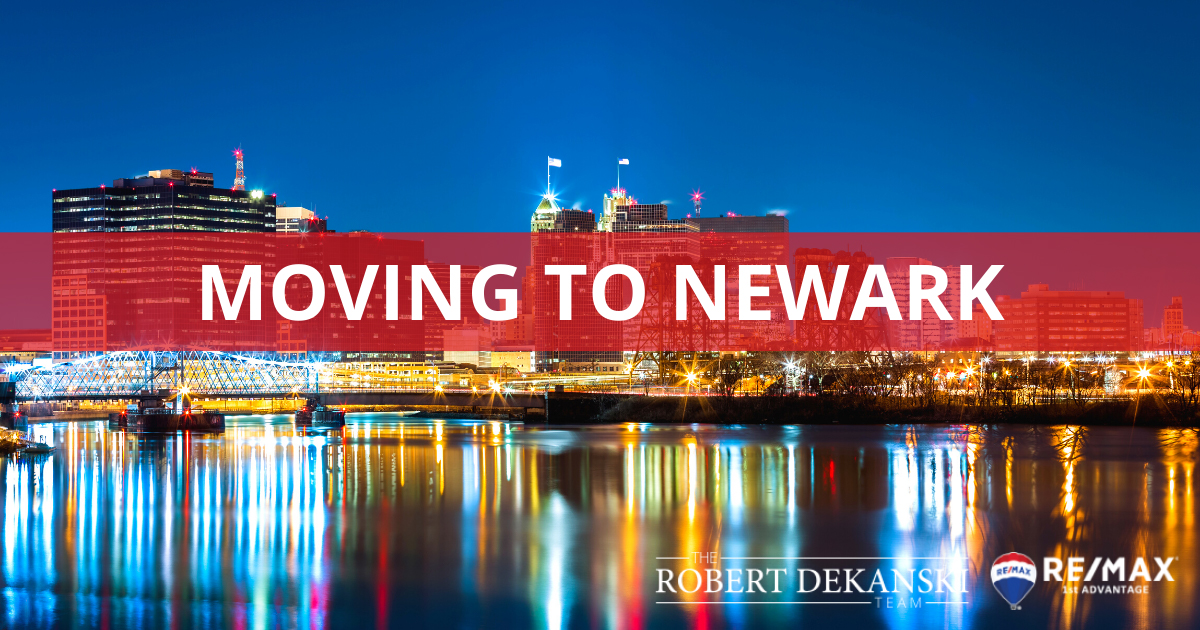 The city of Newark is the largest metro area in New Jersey in addition to being one of the nation's biggest transportation hubs. The city benefits from its geographic position, as it's part of the huge metropolitan footprint of New York City and is located right at the mouth of the Passaic River. If you commute to anywhere in the greater NYC area, Newark is a great place to live.
Because of the historical legacy of the city, there are many attractions for history buffs. For example, Branch Brook Park is the oldest county park in the U.S. The park is also home to 4,000 cherry blossom trees, an amazing 1,000 more than the famed Washington, D.C. collection.
By familiarizing yourself with the city's landscape, attributes, and important things to know about it, you can determine whether it's the right place for you before moving to one of Newark's best neighborhoods.
10 Reasons to Live in Newark
Proximity to New York City is unmatched, being just 8 miles west of Manhattan
Home to the New Jersey Institute of Technology, Seton Hall Law School (with Seton Hall University in neighboring South Orange), and the Newark campus of Rutgers University
Excellent global cuisine
Transportation hub anchored by the Port of New York & New Jersey, Newark International Airport, and Newark Penn Station
Growing job market and an increasing variety of major industries
Cultural attractions like the New Jersey Performing Arts Center, the Newark Museum, and the Prudential Center (home of the NHL's NJ Devils)
Gorgeous parks with unique features, like Branch Brook Park and its tremendous collection of cherry blossom trees
Affordable and accessible housing options, especially compared to NYC and neighboring NJ cities
Home to the NJ Devils, the Seton Hall Pirates basketball team, and less than 10 miles to MetLife Stadium (home of the NFL's NY Jets and NY Giants)
Significant revitalization city-wide in recent years, including infrastructure upgrades, urban development, and community initiatives
Cost of Living in Newark
Despite being in the shadow of New York City and part of the statewide cost of living in New Jersey, Newark's cost of living is not as high as one might assume. Living in Newark is approximately 19% more expensive than the national average, but it's in line with NJ's overall cost of living. Most new residents find some areas where they can save money to balance out the more expensive parts of living there.
The median listing price for single-family homes in Newark is in the high $300s, so prices are comparable to the nationwide price and cheaper than the average home price in New Jersey. Condos for sale in Newark typically list from the mid-$100s to around $400,000.

Renting a single-bedroom apartment in the community is about $1,058, which is more expensive than the national average of $930 a month. Two bedrooms can cost around $1,289, which is again more than the nationwide average of $1,148. Home prices in Newark are usually much more affordable than the average for the surrounding New York City metro area. For example, renting a three-bedroom in Newark is $1,644, much more affordable than the regional average of $2,410. That cost level can make the community attractive for those who want to live near the Big Apple without the associated expense.
Grocery costs within the community are about the same as the national numbers, at only 3.7% higher. Utility costs are generally about 14.1% higher than typical costs in other cities. Transportation costs are 56.1% higher in Newark, likely because of the number of commuters working outside the city. Finally, health care is slightly cheaper than the national average, making for one area where new residents are likely to save money.
Newark Job Market
Understanding the layout of the local economy is a great way to research a new potential home. The largest employers and most significant local industries all influence the culture and determine the opportunities within a community, and Newark is a large part of the massive economy in New Jersey.
Prudential Financial, one of the oldest and most successful insurance companies globally, was founded in Newark. Today, the company has revenues of more than $59.7 billion and more than 49,700 employees. Panasonic Corporation of North America is another major corporation with a current headquarters in the city. With more than 13,000 employees total, they produce a wide variety of products and reach revenues of about $7 billion annually.
Public Service Electric & Gas Company, commonly known as PSE&G, is one of the largest utility companies in the world. More than a century old, they have almost 13,000 employees and make around $9.3 billion each year. Additionally, NJ Transit is a state-owned public service organization providing transportation assistance to New Jersey and parts of New York and Pennsylvania. Around 11,500 people keep the trains and vehicles running and clean while administrating the $1.1 billion operation on behalf of the residents.
Newark Public Schools is another of the largest employers in the area. They employ about 5,530 people providing education services for Grades K–12 and adult education.
Popular Industries in the Area
The state's economy is driven by several industries, the largest of which are financial services, transportation and logistics, and life sciences, and the top industries in Newark are closely aligned with the state's. The financial services sector is powered in part by the proximity to NYC and provides assistance related to investments, accounting, and insurance. In 2018, around 222,060 employees worked within these areas in the state.
With access to nearly every form of transportation, New Jersey is a haven for transportation services. Wages in this area accounted for 13.1% of private employment in 2017.
In part due to the concentration of people, the life sciences sector in New Jersey grew by 14.7% between 2013 and 2018. In that last year, around 72,900 people worked in that area within the state, including scientists, engineers, and medical professionals.
Things to Do in Newark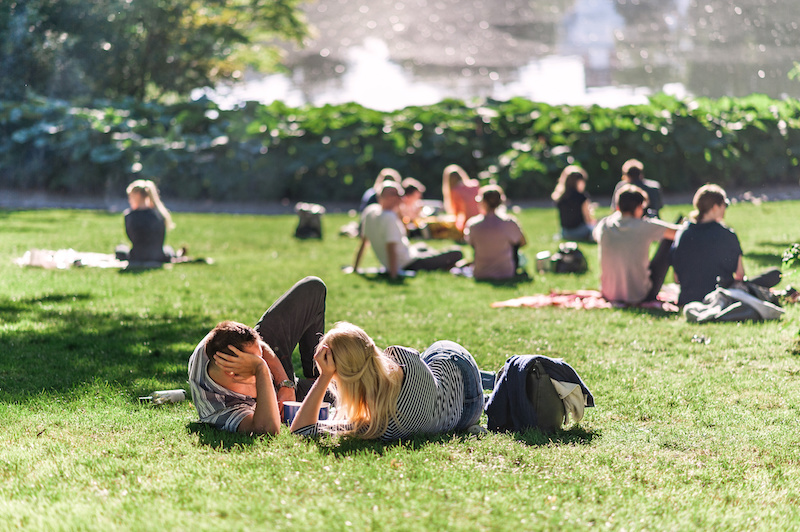 The bounty of fun things to do in Newark is impressive, giving residents plenty of reasons to stay in the city rather than crossing the border into Manhattan. The Newark Museum is over a century old and promotes arts and natural sciences with various exhibits and collections. For festivals, shopping, and fine eateries, visit the Ironbound neighborhood. Take a stroll down the streets to find new favorite pastimes. Exploring Newark always reveals something new.
Outdoor Activities
For many people, there is nothing quite as relaxing as outdoor activities. Fortunately, the community's commitment to providing fresh air fun to its residents and visitors is evident in the best outdoor activities in Newark.
Branch Brook Park is a 360-acre oasis away from the urban world. In addition to the beautiful cherry blossom trees, the park contains several walking paths, a garden, tennis courts, and more.
Riverfront Park is another beautiful outdoor property just begging for a romp in the fresh air. This park also offers green space and multiple sports fields and straddles the river for nine city blocks.
Restaurants, Breweries, and Bars
There is nothing quite like relaxing with good food and brews with friends when it comes to after-work and weekend freedom. Luckily, new residents will find a plethora of great places to create new memories throughout Newark's iconic restaurants. Fernandes Steak House serves high-quality steak, chicken, and seafood in a variety of unique recipes. They also have a great selection of wines, beers, and cocktails.
For the best in craft brews, visit Four City Brewing Company. With original flavors like Lemon Sour OG India Pale Ale and Cinco De Cuatro Lime Lager, each experience is as unforgettable as the first. Looking for a place to relax with food and drinks? Check out the Mompou Tapas Bar & Restaurant for sautéed pork cubes, clams, and potatoes in garlic sauce.
Nightlife
Who says the party has to end when the sun drops? Newark has late-night fun for the creatures of the evening. QXT'S Nightclub is a popular spot for DJs and dance. Focusing on alternative music, the facility offers three separate spaces to provide plenty of opportunities for patrons who don't embrace the norm. For something a little more laid back, try Rosie's Sport Bar to watch the game and relax.
Newark Climate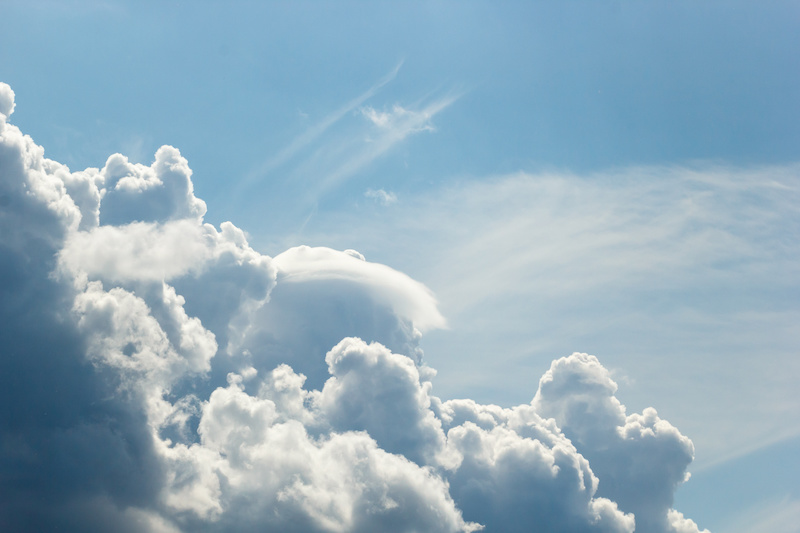 The weather in Newark is remarkably comparable to the country as a whole. The city gets about 48 inches of rain each year, which is about 10 more inches than the nation on average. Newark's average snowfall is 26, only two points shy of the U.S. average of 28. The community receives 206 days of sun in a typical year, one additional day over the nationwide equivalent.
The summer high occurs in July when temperatures reach around 86 ºF. On the opposite end, the coldest month of the year is January, with a low of 23 ºF. Travelers may want to visit Newark in May, June, and September for the best combination of mild temperatures and clear conditions.
Newark Traffic
Getting around a new community can be vital to the enjoyment of that community, and with the potential for traffic when driving in New Jersey, residents should get to know their roads. The average commute time for Newark is 35.5 minutes, which is longer than the U.S. average of 26.4 minutes. That is likely because of the number of people living in Newark but working in nearby communities.
Traffic in Newark begins to pick up at about 6:00 a.m. and remains dense throughout much of the morning. Evening congestion can be expected from 3:00–7:00 p.m. Like most communities, finding a parking space is part of the commute. Downtown Newark is filled with a variety of street, lot, and garage parking, and two-hour slots can cost anywhere from $5–$18.
Driving between Newark and Jersey City might take about 21 minutes in low traffic. Commuting to work in Manhattan takes an average of 34 minutes under the best conditions. However, it can take up to an hour during the morning rush and even longer than that in the evening.
Alternative Routes
The same general rules that apply to the state should be kept in mind when driving in Newark; drivers should always remain aware of alternate routes. I-280 runs east to west through the northern end of Newark, and both Central Ave and Orange Street run parallel courses. NJ Route 21 runs north to south in the middle of the city. There are no surface streets running the entire way, but U.S. Route 9 and I-95 may be available as a backup.
I-78 runs east to west through the southern tip of the city. However, no connecting surface streets provide alternative paths.
Public Transportation in Newark
New Jersey Transit provides public transportation in Newark; the statewide public system operates 260 bus routes, three light-rail trains, and 12 commuter rail lines. Fares are based on the location of origin and the distance to the destination. Distance is determined by zones, and the fare becomes more expensive as riders cross additional zones. For example, the #1 bus in Newark is $1.60 for the first zone, $2.55 for the second zone, and $3.15 to travel to the third zone. Out-of-state travel is often more expensive, with costs reaching as much as $10 more.
Several park-and-ride lots are located along the rail and bus lines, allowing commuters to abbreviate their journey or avoid parking in congested areas. Taxi services and online rideshare apps like Lyft are also available for those without vehicles.
Newark Schools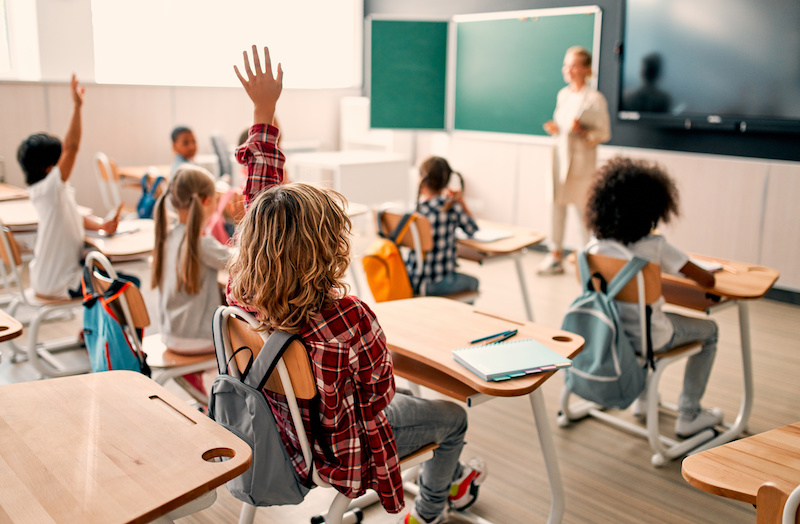 Newark Public School District offers prekindergarten to 12th-grade education for more than 36,600 students within the district. That includes over 1,900 preschool-aged, around 23,000 between kindergarten and junior high, and about 8,500 high schoolers.
The instruction happens in 62 schools in Newark. There are also eight charter schools and four specialized schools. The overall student-to-teacher ratio is 14:1, and only 1.7% of teachers are in their first or second year of instruction.
There are also many private schools in the area. St. Benedict's Preparatory School has about 750 students from kindergarten through high school. St. Philip's Academy provides instruction for grades kindergarten through eighth, with 335 students.
As for higher education, adult students can find multiple opportunities for self-improvement and career advancement. The New Jersey Institute of Technology offers several programs related to engineering technologies at the bachelor's level. Essex County College provides associate degrees and professional certificates in a wide variety of programs. Finally, the world-famous Rutgers University has a campus in Newark with several bachelor's programs.
Welcome To Newark
With its lower cost of living, Newark is a great opportunity for people wanting access to the New York metropolitan area without the NYC cost. Newark's best suburbs provide residents with endless attractions and entertainment, and access to NYC is tremendous. The housing stock and cost of living are all more affordable, with various city parks and public transportation. Newark is a great place to call home.
If you're looking for the right place to live in Newark, contact The Dekanski Home Selling Team of RE/MAX 1st Advantage with New Jersey Real Estate Network at (800) 691-0485 to get in touch with a Newark real estate agent who can help you find your ideal Newark home today.
Buying or Selling
a
Newark Home?
Work With the
#1 Real Estate Team in New Jersey Now!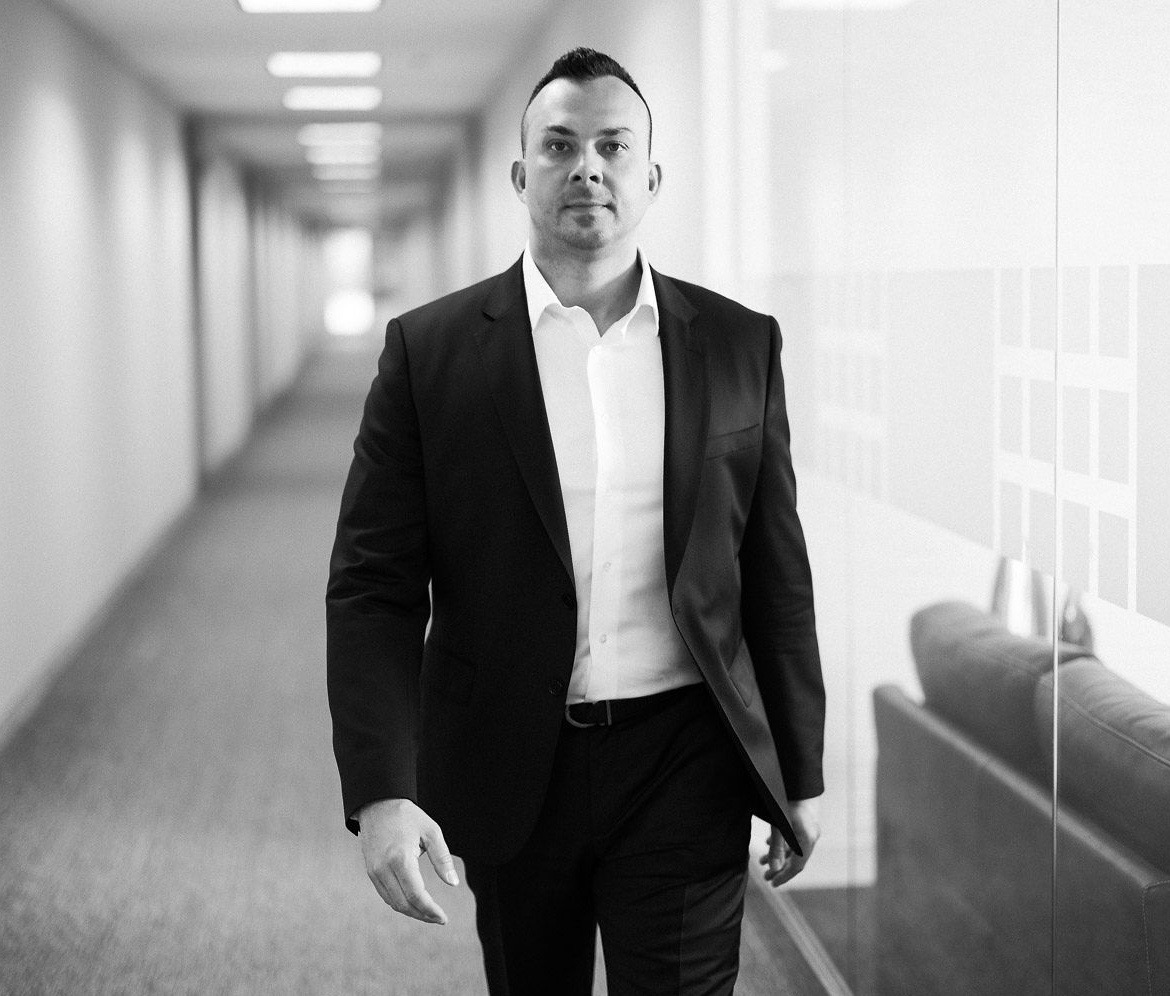 Read Our Moving Guides For Each Area Below