Moving to Union County, NJ: 11 Things to Love About Living Here
Posted by Rob Dekanski on Tuesday, January 4, 2022 at 1:44 PM
By Rob Dekanski / January 4, 2022
Comment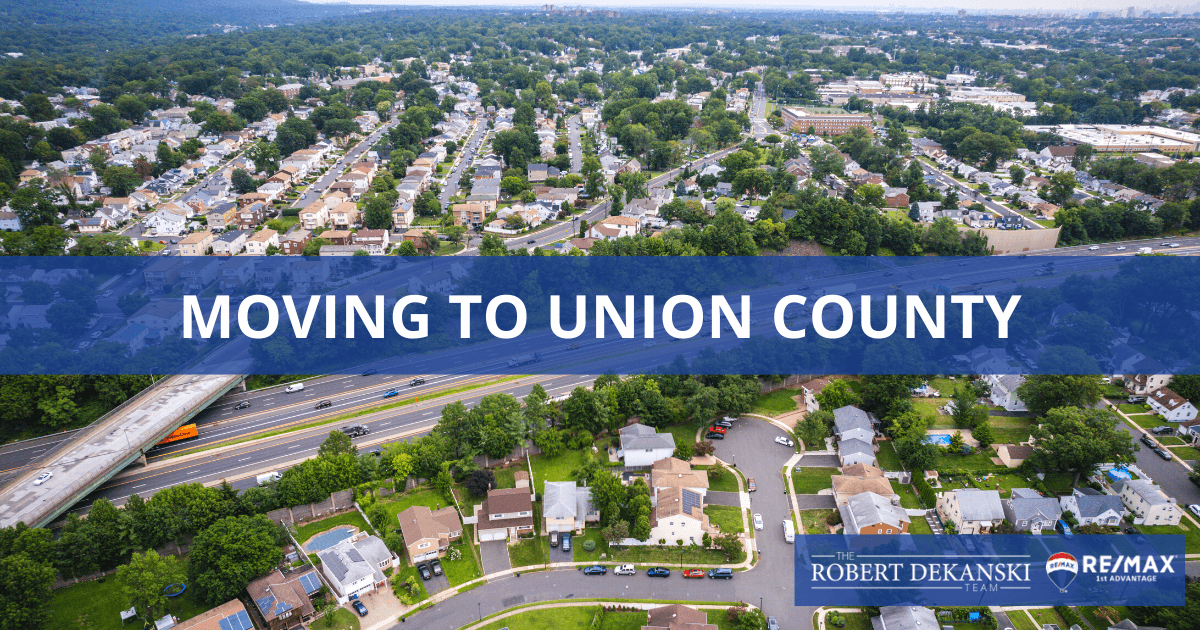 Living in Union County, NJ
Union County is known for its convenient proximity to Manhattan and thriving economy. It's a relatively flat and low-lying section of New Jersey and part of the New York Metropolitan area. The homes in Union County are popular among people who commute to New York City and the city of Newark.
With 21 separate municipalities, it is essential to keep certain factors in mind when moving to Union County, including the cost of living, overall job market, things to do, traffic, schools, and everything else that's important to know when deciding where to move to in an area.
This is especially important when choosing a place to live, such as the many condos, townhouses, and other homes available to prospective homebuyers. Keep reading to learn everything you need to know about moving to Union County.
Cost of Living in Union County
The cost of living in Union County, NJ, is around 126, about 26% higher than the U.S. average. This is still much less than New York City as a whole, which sits at about 187 on the scale regarding the cost of living. Factors contributing to the cost of living include home and rent prices, utilities, groceries, and other costs.
Homes in Union County cost anywhere between $95,000 to $2.9 million, including condos, townhomes, and other housing types. Home sizes range from 600 to 7,000 square feet and include 1-bed, 1-bath units up to 8-bed, 6-bath structures. Rent for apartments and homes is between $950 and $6,000 a month.
Utilities are another expense that homeowners must account for in Union County. The electricity bill in New Jersey runs about $102 a month. Of course, a lot depends on where residents live. In more populated areas, such as the town of Elizabeth, electricity prices go up significantly, costing around $190 a month.
Gasoline prices in Union County average between $3.19 and $3.27 a gallon, depending on where the gas is purchased. The cost of groceries is almost on par with the U.S. national average. For example, a loaf of bread in Union County costs about $3.50, a gallon of milk costs $2.04, and a carton of eggs costs shoppers roughly $1.90.
More information about cost of living in Union County:
Union County Job Market
The job market in Union County, NJ, is going strong. Unemployment in Union County is currently at 6.6%, slightly less than the 7.1% for the state of New Jersey as a whole. This is partly due to the many employment opportunities available in the area.
Well-known companies with headquarters in the area include domestic retail store Bed Bath & Beyond in Union, NJ; Merck & Co., a leading pharmaceutical producer with a headquarters in Kenilworth, NJ; and Celgene, another pharmaceutical company located in the city of Summit.
The largest employers in Union County include Merck & Co., Overlook Hospital in Summit, NJ; Trinitas Regional Medical Center in the city of Elizabeth; and Blue Apron, a meal-kit company in the town of Linden.
Other employers in Union County include Nokia Bell Labs, a leading innovator in networking and telecommunication technologies; Phillips 66, a refinery located in Union County; and Summit Medical Group, a leading provider of medical care in New Jersey and New Jersey York area.
And that is just the tip of the iceberg for companies based in Union County, NJ. Some of the many other big employers in the area include Kean University, buybuy Baby, and BASF.
Popular Industries in Union County
While Union County is home to a large selection of different industry types, some stand out above the rest. The most popular industries in the area are healthcare and social assistance. This is followed closely by careers in transportation and warehousing and jobs in retail sales.
Other popular industries in Union County include jobs in educational services due to the high number of students in the local school system; professional, scientific, and technical services, which help companies in the area with these issues; and the finance and insurance industry since almost everybody needs insurance and financial help.
More information about finding a job in Union County:
Things to Do in Union County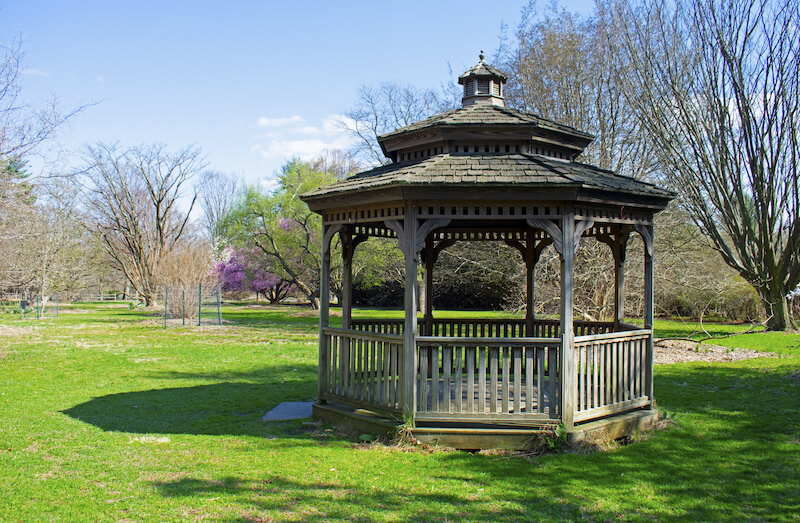 The Union County, NJ, area has a lot of things to do for residents. This includes outdoor activities, restaurants, and shopping. Locals also have a lot of area bars, breweries, and nightlife activities to choose from when traveling into the surrounding region.
Area activities include enjoying the many outdoor recreational areas, sports venues, and other locations that make Union County so unique. In addition to all of the fun places to go, Union County offers a wide range of events for people of all ages and interests.
Outdoor Activities in Union County
Outdoor activities in Union County are plentiful. Residents can enjoy some time out at the many local parks, including Watchung Reservation, the largest nature preserve in Union County that offers 11 miles of trails for hikers of all ability levels. In addition, the Trailside Nature and Science Center is a part of the Watchung Reservation and offers a variety of nature-related programs and events.
Other parks and recreational areas in Union County include Rutgers Garden, featuring various garden experiences; Elizabeth River Park, with a variety of sports facilities and amenities; and Ponderosa Park, which has a water park, playground, and walking trail.
Restaurants, Breweries, and Bars in Union County
Another fun thing to do in Union County is to visit the nearby restaurants, bars, and breweries. One top restaurant is Tommy's Italian Sausage & Hot Dogs in the city of Elizabeth.
Union County has a lot to offer when it comes to bars, including Johnny Tequila's, Ye Old Rathskeller, and the Riverside Inn. Local breweries include the oldest microbrewery in New Jersey Climax Brewing Co., Yale Terrace Brewery, Lions Roar Brewing Company, and many others.
Nightlife in Union County
Evening entertainment is also an option, with all types of nightlife available for Union County residents. Some of the live entertainment venues include New Orleans-inspired Crossroads and the Union County Performing Arts Center, featuring comedy, music, and stage performances.
Residents can also find a wide variety of concerts and events in the county, including at locations such as XL Nightlife events in Elizabeth, NJ; the Carteret Performing Arts & Events Center, a live music venue in Middlesex County; and the Ritz Theatre & Performing Arts Center, a former opera house.
Climate in Union County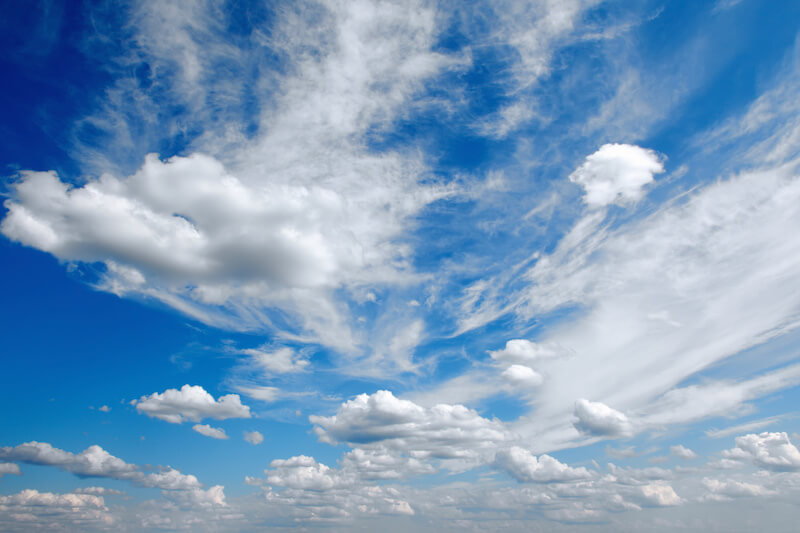 New Jersey has a moderate climate that sees moderately cold winters and warm, humid summers. This climate extends to Union County, which sees about 49 inches of rain a year, above the U.S. national average of 38 inches. Snowfall for Union county sits at 25 inches a year, right at the national average.
Winter lows get down to around 20 degrees in January, while summer temperatures can reach as high as 86 degrees or more. May, June, and September are the most pleasant months in the area, and January through February are the least comfortable. July is the hottest month.
The summer months of July and August are popular with residents and tourists alike, who tend to visit area beaches along the Jersey Shore. July is also the rainiest month of the year, with February through March seeing the least rain.
On the other hand, winter is usually too cold for travelers to visit the area and is chilly for Union County residents. The best time to visit Union County is during May, June, and September. This allows visitors to avoid the hottest and coldest times of the year, as well as the majority of the rain.
More information about the climate in Union County:
Traffic in Union County
With over 550,000 people living in Union County, NJ, it is to be expected that traffic is heavy from time to time. Rush hour in the New Jersey area generally runs from 6 to 10 a.m. and from 4 to 7 p.m.
The New Jersey Turnpike, one of the busiest thoroughfares in the state, runs along the eastern edge of Union County. Also known as Interstate 95, the roadway is the nation's sixth-busiest toll road. Other major roadways in the area include Interstate 78, also known as the Phillipsburg Newark Expressway; the Garden State Parkway; and U.S. 22.
While there are some free parking options within Union County, for the most part, parking a vehicle anywhere within the cities, townships, and municipalities in the region costs money. This varies between $2 to $12 for two hours of parking, depending on where and when drivers need to park.
Drive times to nearby areas vary according to the traffic at the time. Driving from Union County, NJ, to New York City, NY, takes 40 minutes to a little over an hour, depending on the route. Getting across the county from Summit to the Newark Liberty International Airport usually only takes about 20 minutes, depending on the time of day and traffic.
Alternate Routes in Union County
Other than leaving earlier than usual to beat the traffic, Union County, NJ, residents also have the option of using alternate routes to get around busy roadways. It is best to avoid the Garden State Parkway altogether since this is the road that most tourists take to reach the beach area.
Keep in mind that the closer one gets to New York, the busier the traffic flow becomes, even during non-rush hours. Besides taking side streets, such as Route 206, most main roadways cannot be avoided. In this case, traffic is usually not too bad during non-rush hours, except possibly around the big cities, such as Philadelphia, Manhattan, and other high-population areas.
More information about traffic in Union County:
Public Transportation in Union County
For public transportation, the Union County area is a part of N.J. Transit, or NJT. NJT offers buses that travel to all parts of the New Jersey area. Bus fare is based on the number of zones that riders pass through. There are different fare rates for seniors, students, and children, plus riders have the option of purchasing a 10-trip or monthly pass.
NJT also has train service, light rail, and trains for long-distance travel into Manhattan, NY; Philadelphia, PA; and other locations. Like with NJT busses, the fare can vary according to the distance traveled. NJT offers a trip planner on its website, giving residents an easy way to plan their journey.
Taking a taxi is another optional way to get around Union County. Taxi fares in Union County include the following:
Taxi start: $3.75
Taxi 1 mile: $2.50
Taxi 1-hour waiting: $30.00
Ridesharing provides some other good options for commuting or traveling in Union County and the surrounding region. Ridesharing includes car and vanpooling, with programs offered through the local Transportation Management Association, making this mode of transportation even more manageable.
E.Z. Ride is one such program, providing transportation shuttle services, and it even helps match up commuters, making it even easier to rideshare with others. NJT also has an Emergency Ride Home program that guarantees registered commuters who use rideshare programs a free ride home if they have to work late or have an emergency.
Schools in Union County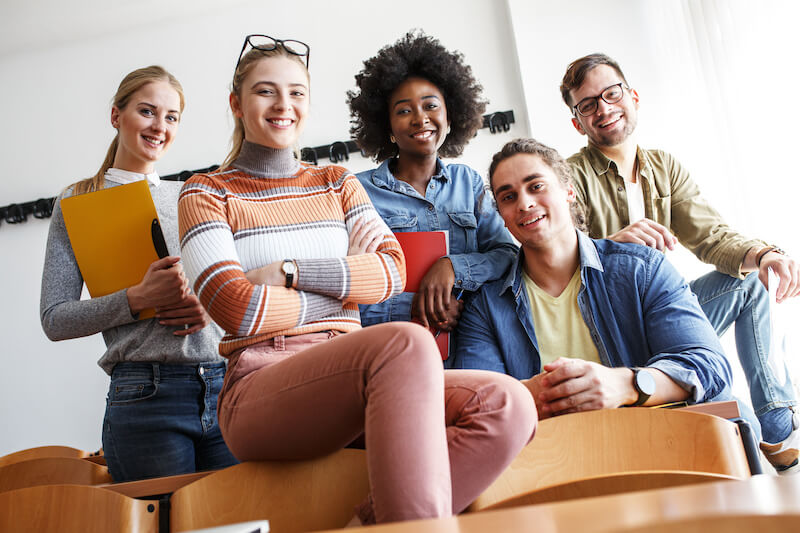 Schools in Union County, NJ, are a part of the Union County Educational Services Commission (UCESC). The school system comprises 179 public schools spread across the region, serving over 97,000 students. In addition, Union County has 91 private schools serving the needs of over 13,000 students.
Colleges in Union County include Kean University and Union County College. Kean University is one of the largest colleges in the area and has over 11,000 students. Meanwhile, Union County College is a two-year college with campuses in the town of Cranford, the Plainfield area, and the Scotch Plains community.
Other area colleges include Rutgers University, a public research university in the town of Piscataway; Middlesex College, a public community college in the Edison community; and The College of New Jersey, a part of New Jersey's public system of higher education.
Ready to Live in Union County?
Of the many benefits that Union County, NJ, residents enjoy, the economy is one of the biggest. The area has many employment opportunities for residents to take advantage of. In addition, the area's proximity to Manhattan and Philadelphia means that anyone living in Union County can enjoy big-city food, shopping, and entertainment.
Union County also has a lot to do for those who like the outdoors. With over 50 public parks and protected areas, many of those within the county's confines, residents can enjoy nature while hiking, biking, and other recreational activities.