Multi-Family Investing Advice: Decide How Many Units Your Building Should Have
Posted by Rob Dekanski on Monday, June 20, 2022 at 12:07 PM
By Rob Dekanski / June 20, 2022
Comment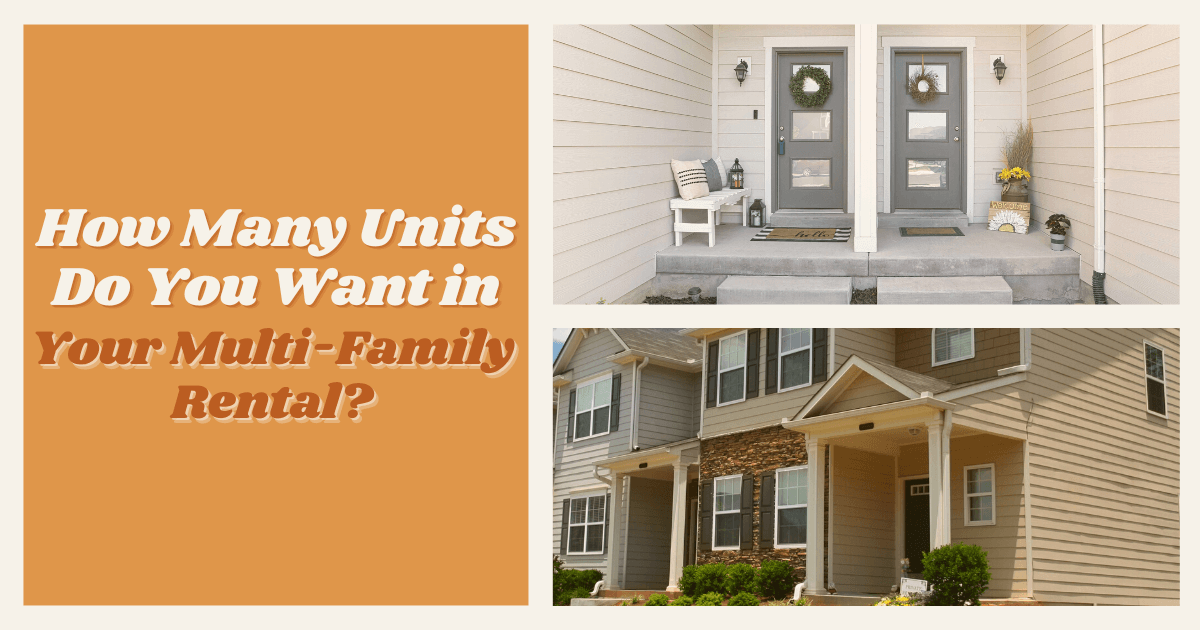 Anyone considering investing in a multi-family home will likely have a few questions—especially first-time buyers. One of the primary thoughts that some people may have involves how large their multi-family property should be. Small multi-family properties offer a great introduction to new real estate investors looking to diversify their income and consolidate expenses while getting their feet wet and earning a bit of passive income. With this information in mind, read on to discover differences when investing in a multi-family home and some primary challenges to consider.
What Are the Different Kinds of Multiplexes?
Some multiplex properties are constructed for their original purpose, while others might be converted properties. Multiplexes typically feature four units or fewer (duplex, triplex, or fourplex/quadplex), with most larger properties falling under the commercial category.
A duplex has two connected units with separate entrance doors. Triplexes are buildings divided into three divisions with separate entrances. Quads have four units with different entrance doors, but they often have shared entry and hallways that lead to private residences.
Investing in these smaller multi-family properties is different than buying a single-family home or a multi-family unit with more than five units. Traditional houses, duplexes, triplexes, and quads can be financed with a residential loan, while those with more than five residences require a commercial apartment loan.
Apartment loans place more emphasis on the potential financial performance of the property as opposed to the buyer's qualifications. Commercial real estate loans are generally for multi-family properties, which usually carry higher fees and interest rates with shorter loan terms of 20 years or less.
While a commercial loan can be obtained for even properties with four units or less, they come with higher mortgage payments. However, they do make the most sense for those investing in properties with more than five units. Buyers not planning to occupy a unit personally might look into an investment property loan instead.
Balance Management & Income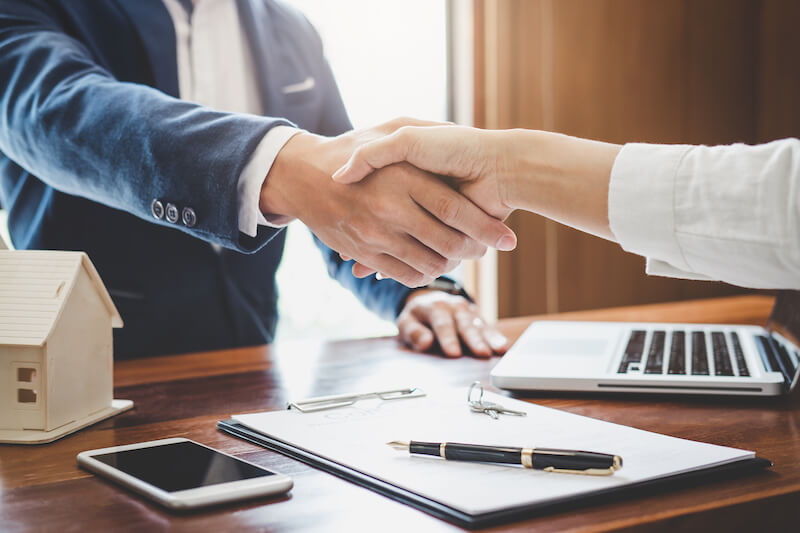 With these details about choosing the right property to invest in, it's important to consider balancing rental income needs and management responsibilities with any multiplex size. The more units present allows for higher income potential, but investors have to look beyond the dollar signs.
While more money may be the goal, anyone investing in a multi-family property must also be mindful that more units equate to more work. Owners will need to self-manage or hire a company to tend to the daily needs of tenants and the property itself. More units also mean additional marketing, processing of rental applications, and dealing with tenant issues.
Those prepared to put in the extra time required for a multiplex property can have a solid investment to add to their real estate portfolio. As an investor, there are many advantages to owning one of these residential properties, including:
Greater cash flow potential
More control over the value
A larger pool of tenants
Fewer risks
Tax benefits
Scalability
Ideal for property management
While a single-family home will generate one source of income, a multiplex property can offer investors multiple income streams. The more income a property generates, the higher its value is, making this type of investment typically valued higher than a traditional home as a rental.
The risks of total economic loss when tenants of a single-family home vacate are very real. However, with multiple units, temporary vacancies are less costly and aren't likely to result in significant financial repercussions.
Owners can also save money on private housing expenses by occupying one of the units themselves. Investors can also offset a good deal of their rental income each year, depending on their loan terms and overall income received from the property.
What Size of Multi-Family Property Is Right for Investors?
The common factor in a "-plex" configuration is when four or fewer units join by some common wall under one roofing structure. However, their arrangement doesn't matter, as units could be side-by-side or in a multiple-story set-up. The difference in their names is dependent on how many people the property can hold and the number of dedicated entrances they have.
While investing in a larger property requires a handy owner to be on-site or have a property management company in place for oversight, multiplexes are generally easier to maintain. Not only is upkeep simplified, but duplexes and triplexes are generally easier to find for sale than fourplexes. However, these multi-family homes are also likely to sell faster in the marketplace.
For those new to investing in multi-family real estate, owning a "-plex" is one of the most accessible properties. This is because of the ability to obtain a residential real estate loan versus a commercial real estate loan. Another perk exists for unit owners, as these properties have a few exceptions for renting policies and tenants.
Considering Investing in a Multiplex Property?
If beefing up an investment portfolio with multiplex real estate sounds wise, going in well-informed is pivotal for success. Taking time to assess all the benefits and potential drawbacks from the beginning can help determine if the investment makes financial sense and whether being a landlord is right for you.
Middlesex County Multi-Family Property Resources