4 Must-Read Tips for Selling a Fixer-Upper
Posted by Rob Dekanski on Wednesday, April 3, 2019 at 2:08 PM
By Rob Dekanski / April 3, 2019
Comment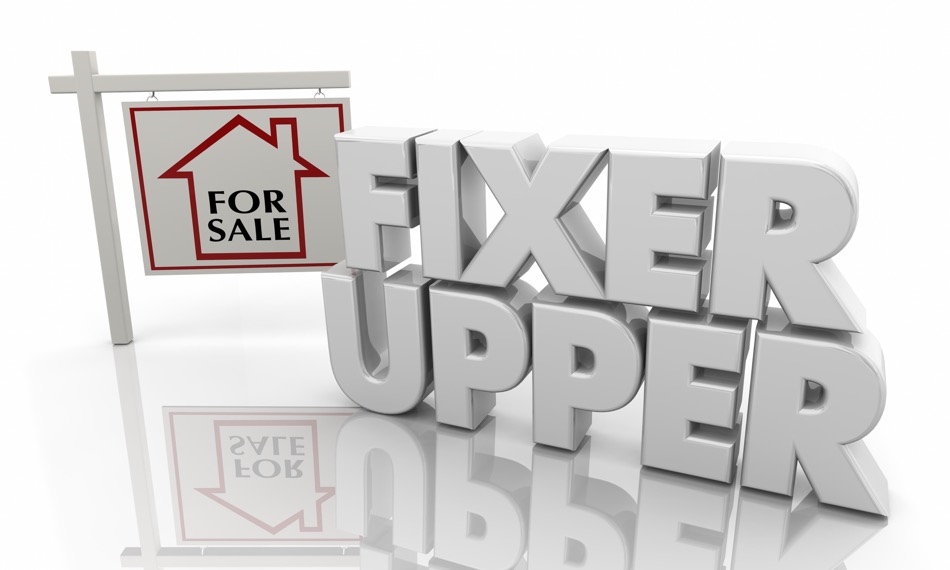 As homes age, it's inevitable that they will need work to keep up their condition. And when selling a home, it's recommended that the homeowner complete repairs on the home before putting it on the market. However, due to time constraints, money constrains, or other factors, not every homeowner can do this, and they instead opt to sell the home as a fixer-upper. Selling a fixer-upper can be more difficult than selling a move-in ready home, but it's isn't impossible. Using these 4 tips can help homeowners prepare their home for selling to make it easier to find a buyer.
For informational purposes only. Always consult with a licensed real estate professional before proceeding with any real estate transaction.
1. Keep the Home Tidy
A common misconception when selling a fixer-upper home is that buyers who are interested in fixer-uppers won't be put off by mess. While this may be true for some, especially if the home needs some heavy-duty fixing up, it isn't a good idea to leave a home completely as-is. Even in a fixer-upper, homeowners should clean up their home to make it tidy for buyers. It doesn't need to look perfect, but doing easy things like vacuuming the floors, mowing the lawn, or throwing trash away help to show the buyer that the homeowner cares about the home and how it looks, regardless of how it's a fixer-upper.
2. Lower the Price
A fixer-upper may need just a few repairs or a lot of repairs, but it definitely needs help to get it into the condition it should be, and all repairs cost money. Because of this, buyers are going to looking for a reduced price on the home to offset all the expenses that they will need to pay for later on. If a fixer-upper home is priced the same as a move-in ready home of a comparable size and location, most people won't hesitate to pass it up in favor of the one that doesn't require fixing. To prevent this, work with a real estate agent to come up with a fair price that will attract buyers without putting the homeowner out.
3. Show Off the Home's Best Features
Every home, no matter how much work it needs, has good aspects to it. It's just a matter of the homeowner knowing what they are and putting a spotlight on them for the buyers to see. Good features can come in many different forms. Is the home located in a desirable neighborhood? Make not of it. Is the roof new? Include that in the description. Is the home historical? Put that in the title so everyone sees it. No matter how little something may seem, there is bound to be a buyer who it will appeal to. Putting these sorts of things in the spotlight can be a good way to draw in buyers and show them that there's more to the home than meets the eye.
4. Consider All Loans
There are a lot more loans than just the typical 30-year fixed rate loan, and some loans are even aimed at buying and repairing old homes. Some homeowners may be wary of loans they've never heard of and be afraid to sell to a buyer using one, but this worry is misplaced. If a buyer makes an offer using a VA loan or a USDA loan, there's very little difference for the homeowner than if the buyer was using a more common loan, and the homeowner should speak with their real estate information for clarification.
Perth Amboy homeowners can take steps to help their fixer-upper home find a buyer, and these four tips can be an excellent place to start. For more selling strategies, be sure to consult an experienced real estate agent.
For informational purposes only. Always consult with a licensed real estate professional before proceeding with any real estate transaction.